Ten Most Impactful Moments in Comic Book History
Feb 03, 2023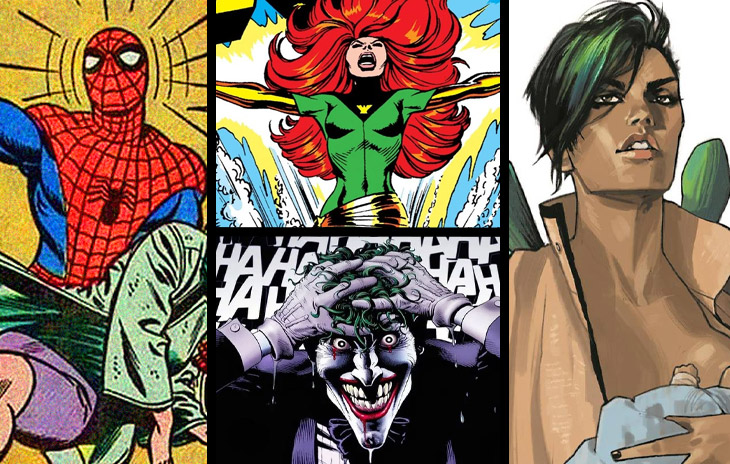 Comic books have been a staple of our popular culture for decades, capturing the hearts and imaginations of fans of all ages. From the pages of Image Comics to the many worlds of Marvel and beyond, these moments in comic book history have left a lasting impact on the industry and will always hold a special place in the hearts of readers. So without further ado, let's dive into our ten most impactful comic book moments that left their mark in the world of comics: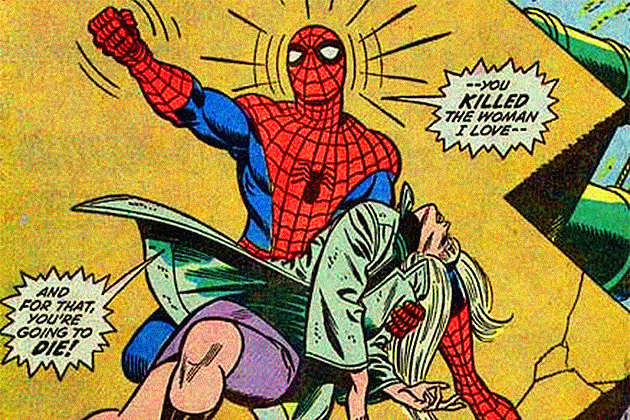 The Death of Gwen Stacy in "The Night Gwen Stacy Died" - Amazing Spider-Man #121-122 (1973) (Marvel Comics) - This classic moment in Spider-Man history sent shockwaves through the industry and has since become one of the most iconic comic book moments of all time. Peter Parker's girlfriend, Gwen Stacy, met her untimely demise at the hands of the Green Goblin, forever changing the direction of the series.

The Walking Dead #100 (Image Comics) - This landmark issue marked a major turning point for the characters of The Walking Dead as they faced off against the Governor and his forces in a controversial brutal and unforgettable scene that shocked readers.

Hellboy's First Appearance (Dark Horse Comics) - Mike Mignola's Hellboy first hit the scene in San Diego Comic-Con Comics #2 in 1993, and since then he's become one of the most beloved characters in the comic book world. This first appearance marked the start of a long and successful series that continues to thrill fans to this day in many different mediums.

The Killing Joke (DC Comics) - Alan Moore and Brian Bolland's graphic novel is widely considered one of the greatest Joker stories of all time and is a must-read for any comic book fan. It delves into the villain's origin and his relationship with Batman in a dark and haunting tale that will leave you speechless.

The Return of Jean Grey in "The Phoenix Saga" (Marvel Comics) - This classic X-Men storyline saw the return of Jean Grey, who had seemingly died in a previous storyline, but came back as the powerful and dangerous Dark Phoenix. This set off a series of epic battles and moral quandaries for the X-Men that still stand the test of time.

The Debut of the New 52 (DC Comics) - In 2011, DC Comics reinvented their entire line of comic books with 52 fresh #1 issues, breathing new life into their most popular characters and marking a new era in DC Comics history. It gave readers a new place to start with their favorite heroes and helped usher in some of the best story arcs for DC's cast of heroes.

Mouse Guard: Fall 1152 (BOOM! Studios) - David Petersen's critically acclaimed graphic novel is set in a world of talking mice, who are warriors and protectors of their colonies. This beautifully illustrated tale is filled with action, adventure, and heart that captured the imaginations of readers. Making it one of the most acclaimed and renowned series in the history of comics.

The Debut of the Umbrella Academy (Dark Horse Comics) - Gerard Way and Gabriel Bá's quirky and unconventional superhero series has become a cult favorite among fans. The bold and unique style of the first issue sets the tone for a series that's since been adapted into a hit Netflix series.

The Debut of The Boys (Wildstorm/Dynamite Comics) - Garth Ennis and Darick Robertson's dark and violent superhero series subverts the typical superhero genre, showing what happens when superheroes operate without accountability. The first issue set the stage for a series that pushed the limits of the kinds of stories comics can tell. Leading to the hit Amazon Prime Video series that wowed audiences with it's shocking violence and parody of superhero tropes.

The Debut of Saga (Image Comics) - Brian K. Vaughan and Fiona Staples' epic space opera is a game-changer in comic books, with its rich and complex world-building, diverse characters, and beautiful artwork. The first issue sets the stage for a series that's since become one of the most beloved and acclaimed comic book series of all time. It's a tale wholly unique to the medium and one that can't be missed.
These ten most impactful comic book moments have left a lasting impact on the world of comics and have become part of the cultural fabric we all live in today. From the death of Gwen Stacy to the debut of Saga, these moments showcase the creativity, diversity, and imagination that comic books have to offer.
Whether it's through heart-wrenching moments, epic battles, or unique and unconventional stories, these moments continue to inspire new generations of comic book fans and writers.
They are proof that comic books have the power to captivate audiences, challenge our perceptions, and create memories that last a lifetime.
---