PREVIEWSworld's New Printings & Variant Editions Checklist
Sep 15, 2023
Many new comics sell out just after they're released. Sometimes an issue is so popular that the publisher will go back to press for a new printing, or offer a variant cover edition. With our "New Printings & Variant Editions" section, PREVIEWSworld offers an updated checklist to keep track of new printings and variant editions.
NOTE: Availability of these comics may be limited, so please check with your retailer for details. To find your local store, visit the Comic Shop Locator Service!

Ship Dates are estimates and subject to change.
Last Updated: 9/15/23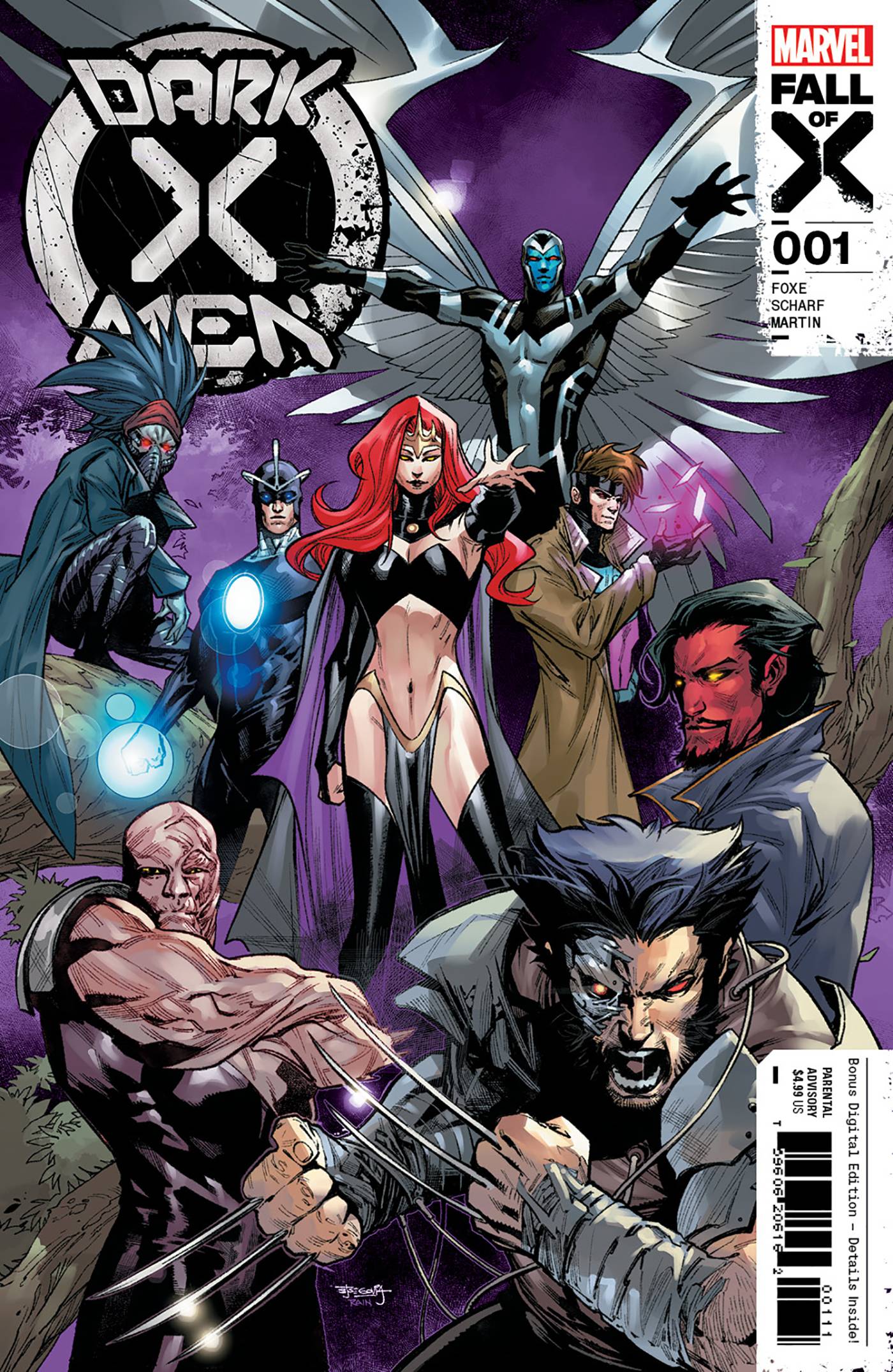 PREMIER PUBLISHERS
ITEM CODE
DESCRIPTION
ITEM CODE
SHIP DATE
BOOM! STUDIOS
JUL239083
FIREFLY THE FALL GUYS #1 (OF 6) 2ND PTG FRANCAVILLA
PI
10/11/23
JUL239082
HUNT FOR THE SKINWALKER #1 (OF 4) 2ND PTG SIMMONDS
PI
10/04/23
JUL238715
MIGHTY MORPHIN POWER RANGERS #111 3RD PTG RAGGAZONI
PI
09/27/23
IMAGE COMICS BUY-SELL
JUL239379
BATTLE CHASERS #12 2ND PTG (MR)
PI
10/04/23
JUL239380
ENFIELD GANG MASSACRE #1 (OF 6) 2ND PTG (MR)
PI
10/04/23
JUL239693
KILL YOUR DARLINGS #1 2ND PTG (MR)
PI
10/11/23
JUL238350
THE CULL #1 (OF 5) 2ND PTG
PI
09/20/23
JUL238924
VOID RIVALS #1 4TH PTG CONNECT CVR
PI
10/04/23
JUL238925
VOID RIVALS #2 3RD PTG
PI
10/04/23
JUL238926
VOID RIVALS #3 2ND PTG CONNECT CVR
PI
10/04/23
JUL238820
W0RLDTR33 #1 5TH PTG (MR)
PI
09/27/23
JUL238821
W0RLDTR33 #2 4TH PTG (MR)
PI
09/27/23
JUL238822
W0RLDTR33 #3 3RD PTG (MR)
PI
09/27/23
JUL238823
W0RLDTR33 #4 2ND PTG (MR)
PI
09/27/23
COMICS & GRAPHIC NOVELS
ITEM CODE
DESCRIPTION
ITEM CODE
SHIP DATE
CEX PUBLISHING
JUL239090
MIRACLES #1 (OF 4) 2ND PTG UNDERWOOD
PI
10/25/23
MARVEL PRH
JUL238356
DARK X-MEN #1 (OF 5) 2ND PTG STEPHEN SEGOVIA VAR
PI
09/27/23
JUL238358
DEATH OF VENOMVERSE #2 (OF 5) 2ND PTG LUCIANO VECCHIO VAR
PI
09/27/23
JUL238739
IMMORTAL THOR #1 2ND PTG MARTIN COCCOLO VAR
PI
10/04/23
JUL238960
INVINCIBLE IRON MAN #9 2ND PTG KAEL NGU VAR
PI
10/11/23
JUL238741
JEAN GREY #1 (OF 4) 2ND PTG AMY REEDER VAR
PI
10/04/23
JUL238962
MS MARVEL NEW MUTANT #1 2ND PTG ARTGERM VAR
PI
10/11/23
JUL239682
SILVER SURFER REBIRTH LEGACY #1 2ND PTG JTC VAR
PI
10/18/23
JUL239586
STAR WARS DARK DROIDS #2 2ND PTG KEN LASHLEY VAR
PI
10/18/23
JUL239587
WOLVERINE #36 2ND PTG 25 COPY INC LEINIL YU VAR
PI
10/18/23
JUL239587
WOLVERINE #36 2ND PTG 25 COPY INC LEINIL YU VAR
PI
10/18/23
TITAN COMICS
JUL238526
CONAN BARBARIAN #1 3RD PTG FOIL LOGO CVR PANOSIAN B&W VIRGIN
PI
09/27/23
JUL238525
CONAN BARBARIAN #2 2ND PTG TORRE (MR)
PI
09/27/23