Get Graphic: The Maestro Behind The YouNeek Universe, Sunkanmi Akinboye
Sep 13, 2021
Art by Sunkanmi Akinboye
Interview by Troy-Jeffrey Allen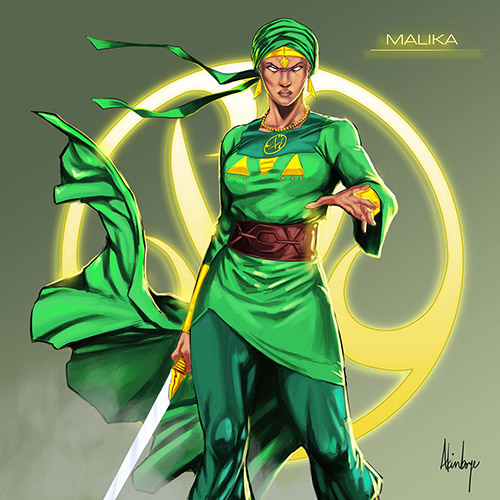 Dedicated to spotlighting African-inspired stories, YouNeek Studios is the home of characters such as Malika, E.X.O., Iyanu: Child Wonder, and more. This ever-expanding multi-media publisher is now bringing its impressive library of characters to Dark Horse Comics.
Throughout the month of September, PREVIEWSworld is zeroing in on the artists behind YouNeek Studios' upcoming slate of titles. Last week, we introduced you to artist Godwin Akpan and colorist Etubi Onucheyo. Now, let's gawk at the Honest Trailers-loving "maestro" of YouNeek...Mr. Sunkanmi Akinboye.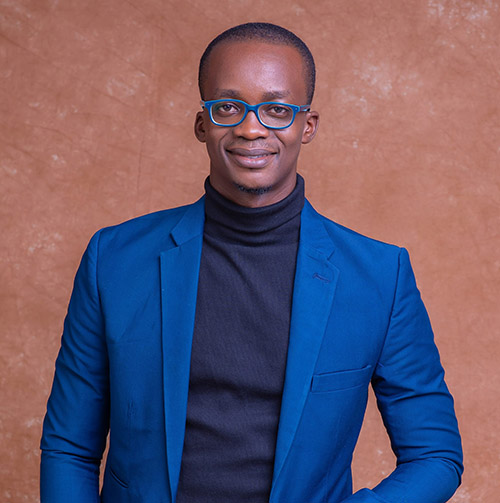 "Hi, my name is Akinboye Sunkanmi and I'm a Nigerian illustrator based in Lagos, Nigeria. I'm currently the lead artist for YouNeek Studios."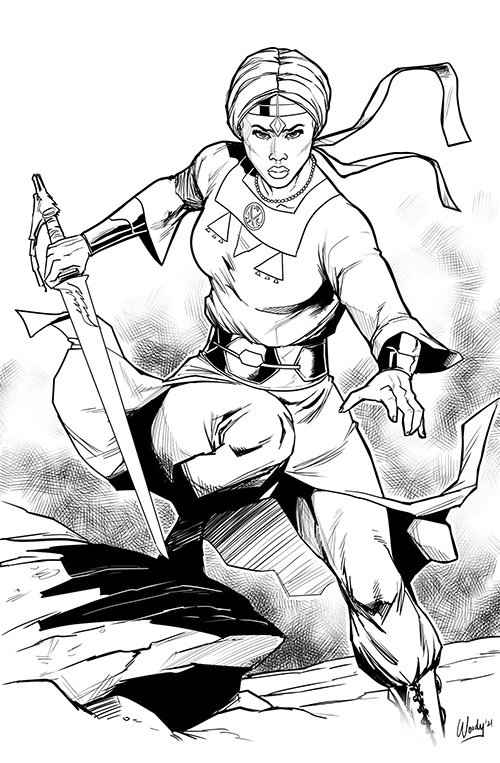 "I met [YouNeek Publisher] Roye Okupe in 2014 through [SPOOF Animation CEO] Ayodele Elegba. Ayodele called me up and said, he had a guy looking to do something new but strictly with Nigerian artists. He wanted to prove the talent existed to showcase Nigerian content in a way never seen before. I said 'Okay, let's do this.' I was working in corporate communications at the time and it seemed a great opportunity to pursue my passion. I did a couple of test pages for him and haven't looked back since."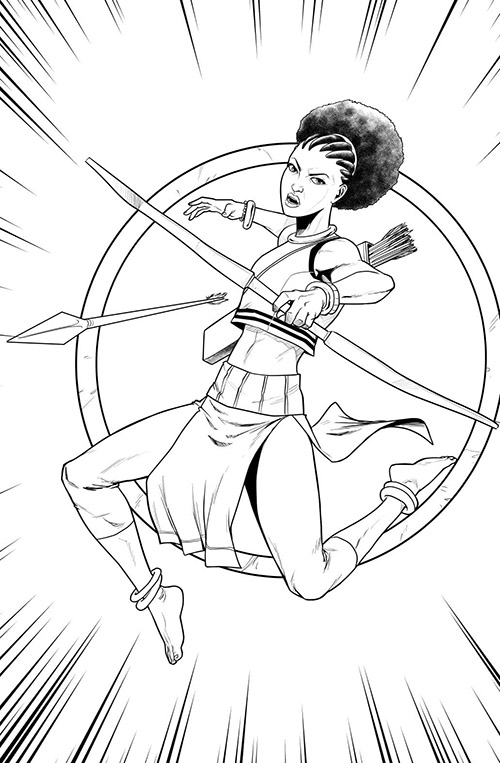 "Roye had very distinct ideas about what he wanted each character to project to and evoke in the readers, but was open to creative input on the actual details. It was fun helping him evolve some of his designs to what we have today."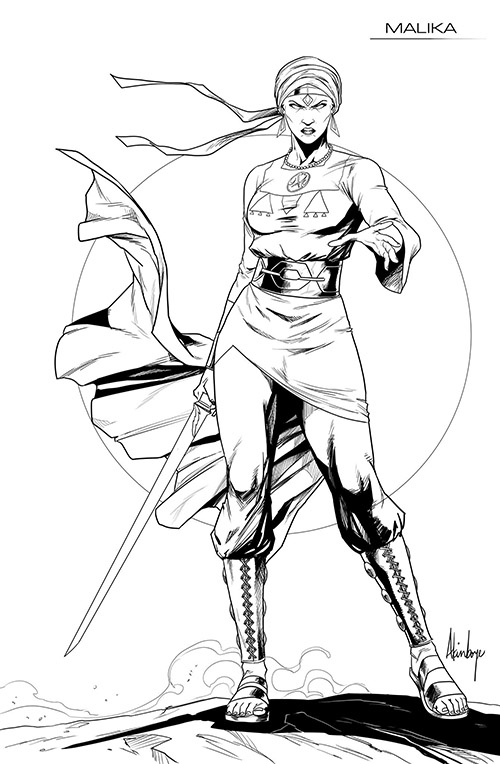 "Professionally, I started doing comic illustration in 2002 with some local publishers who hired me while I was studying Fine & Applied Arts in Yaba College of Technology [in] Lagos. I was there full-time till 2007, learning and growing before going solo. I've been working freelance ever since, doing comic books, magazine illustrations, book covers, and graphic design."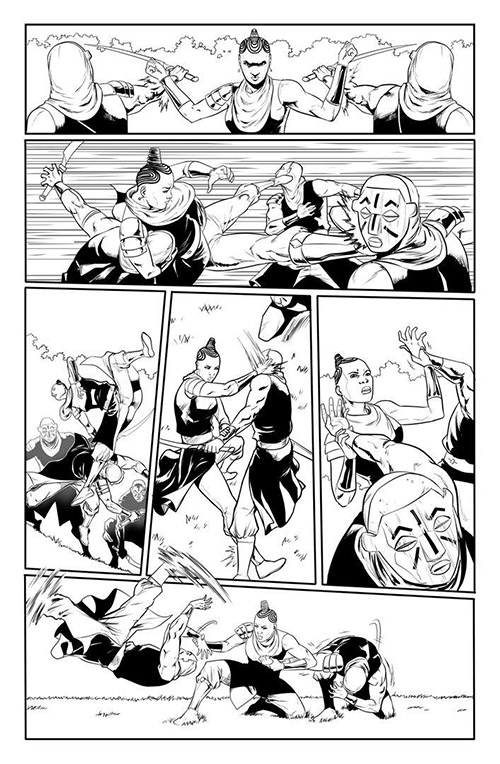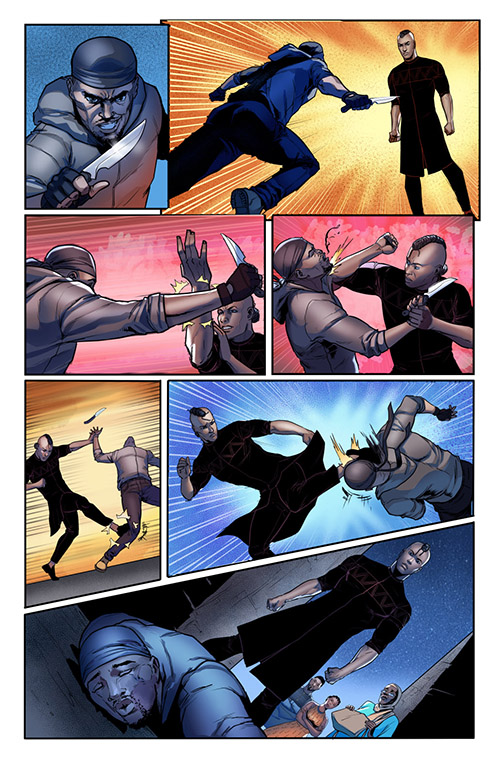 "I try to infuse my martial arts training and my love for animated movies into my action scenes. I love to tell stories with my art and I really hope to take the readers on a ride with each chapter."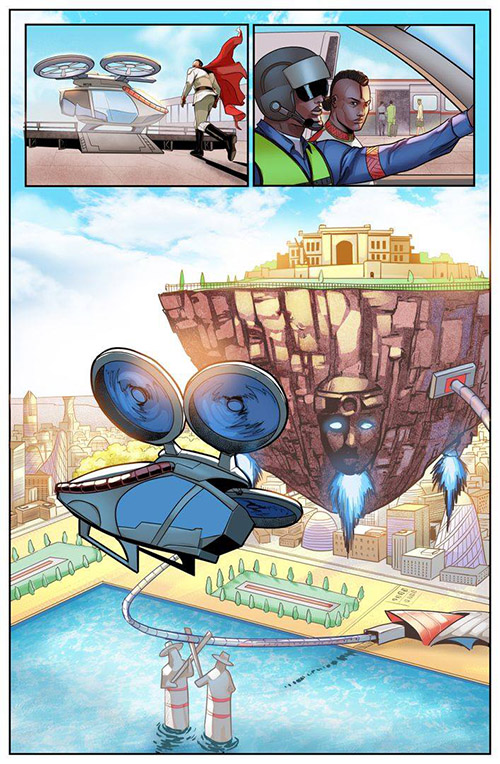 Malika Warrior Queen Vol. 1 hits comic shops on September 8th. Malika Warrior Queen Vol. 2 arrives on December 22nd.
If you've enjoyed this quick trip through Sunkanmi Akinboye's career, give him a follow on Instagram, Facebook, and Twitter. Before you do, though...take a further look at his illustrations below.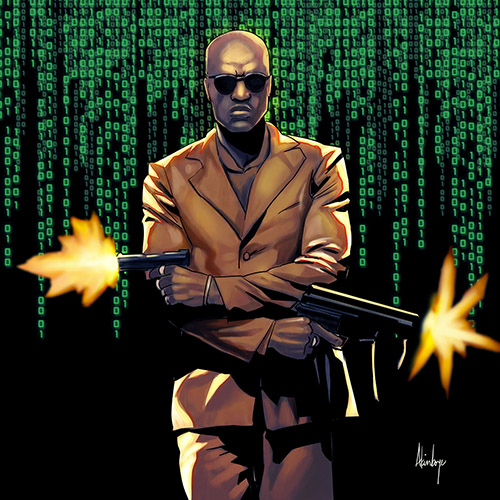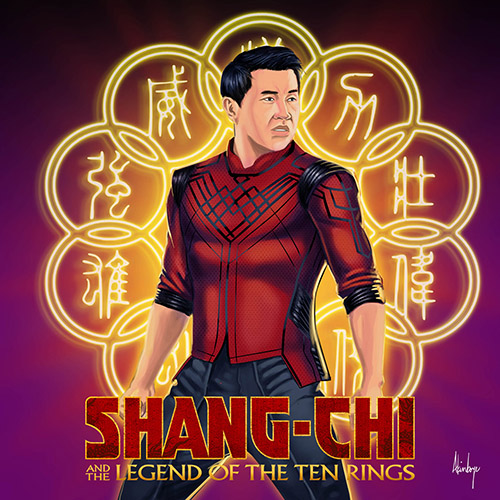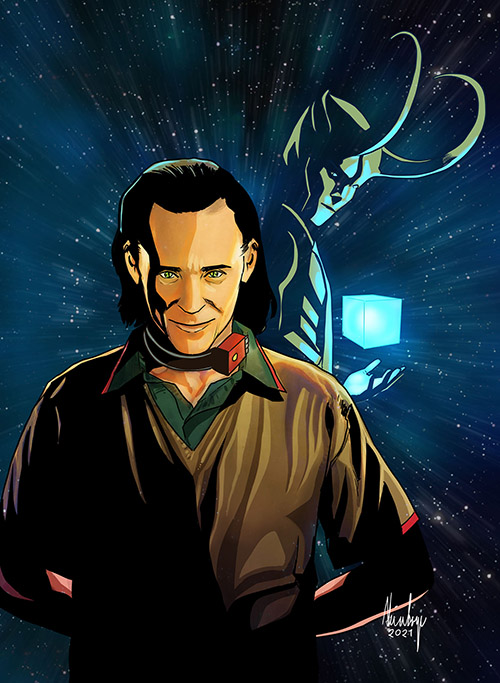 Keep an eye on PREVIEWSworld.com's Twitter, Facebook, YouTube, or Instagram for more artist spotlights!
If you want to find more from YouNeek Studios then be sure to check out these titles at your local comic shop...
Troy-Jeffrey Allen is the producer and co-host of PREVIEWSworld Weekly. He is also the Consumer Marketing Manager for Geppi Family Enterprises. Troy's comics work includes MF DOOM: All Caps, Public Enemy's Apocalpyse '91, The Glyph Award-nominated Fight of the Century, the Harvey Award-nominated District Comics, and the Ringo Award-nominated Magic Bullet.