Get Graphic: The Unique Visual Style of YouNeek's Etubi Onucheyo
Sep 13, 2021
Art by Etubi Onucheyo
Interview by Troy-Jeffrey Allen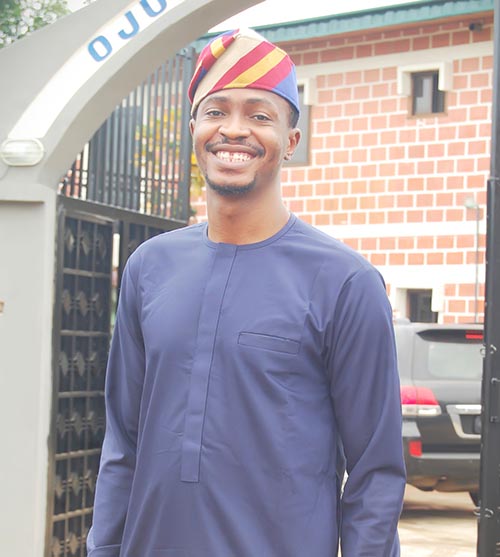 Dedicated to spotlighting African-inspired stories, YouNeek Studios is the home of characters such as Malika, E.X.O., Iyanu: Child Wonder, and more. This ever-expanding multi-media publisher is now bringing its impressive library of characters to Dark Horse Comics.
Throughout the month of September, PREVIEWSworld is zeroing in on the artists behind YouNeek Studios' upcoming slate of titles. Last week, we introduced you to artist Godwin Akpan. Now, let's get cozy with colorist Etubi Onucheyo. Keep reading...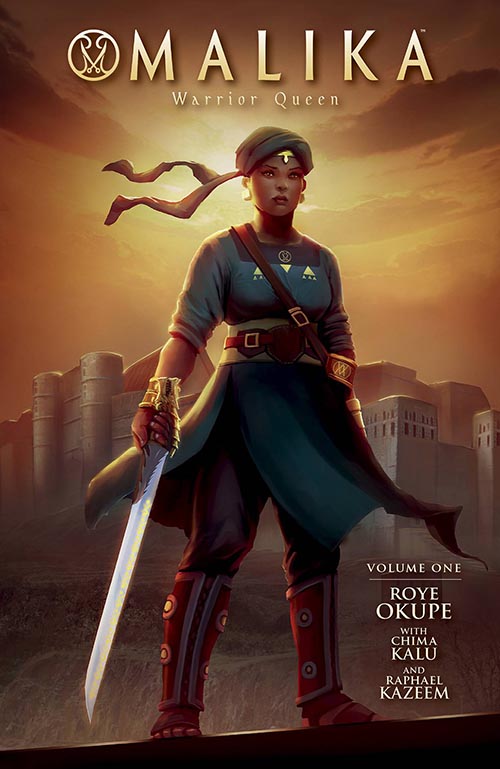 "I'm from the Kogi State in Nigeria but I live in the capital, Abuja." -Etubi Onucheyo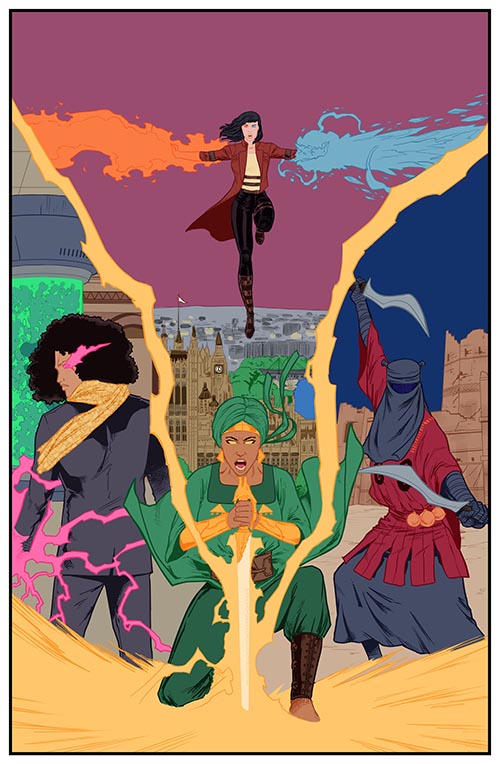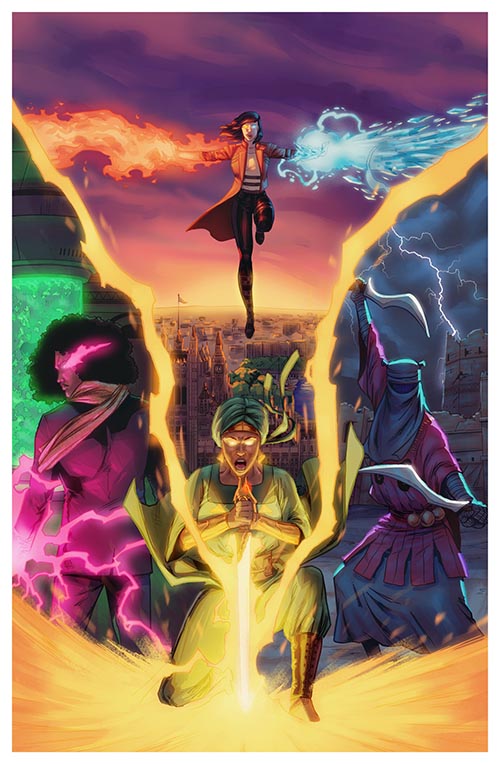 "Malika!!! Malika, for me, is a great adaptation of African mythos. When I was little, I was told a few tales about Queen Amina ruling a region that wouldn't let a woman come to such prominence. I'm absolutely honored to be part of the team that brought that [story] to modern-day." -Etubi Onucheyo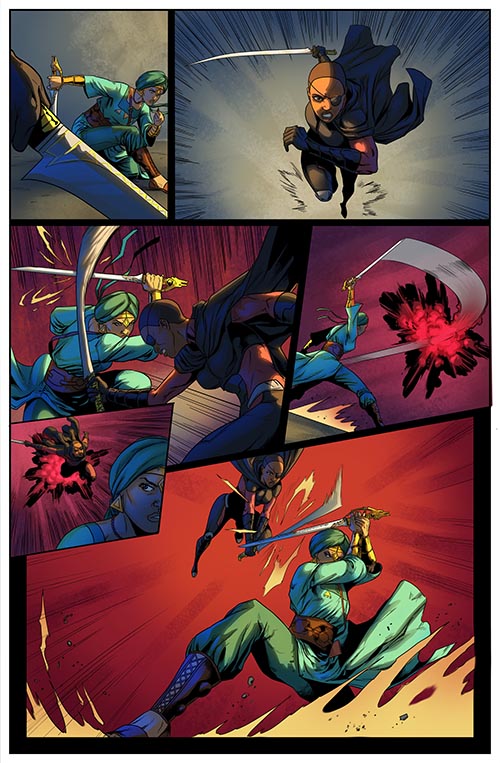 "[I got involved with YouNeek Studios] when I was still making comics full-time in 2016-2017. YouNeek Studios' writer/producer Roye Okupe -- who was more of an online friend at the time -- contacted me shortly after the Lagos Comic-Con about an emergency color project he needed. I was brought in to make things pop." -Etubi Onucheyo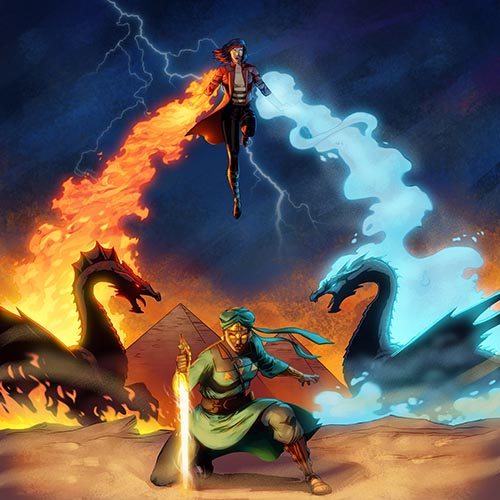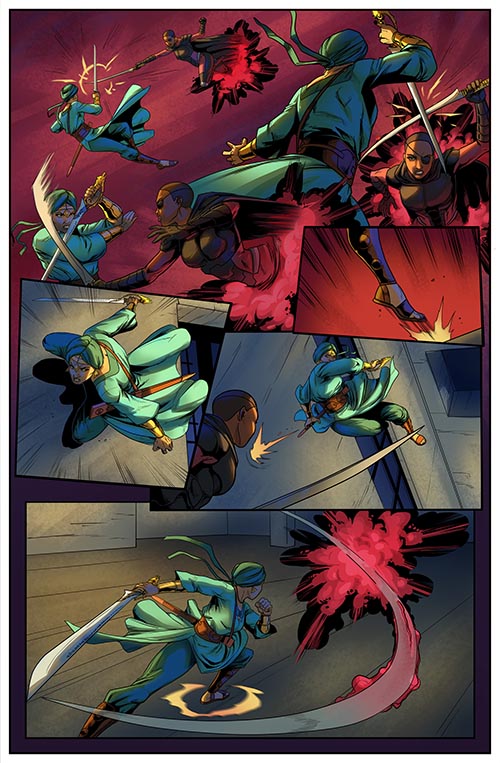 "I've always drawn as a kid, but thought it wasn't feasible as a career. So I wanted to make it more of a hobby, but my Dad said 'I'm not saying your grades are bad but you see these mathematicians have found their way into everything! Please do what comes easy to you, and from what I can see it's this art.' So, I studied Fine and Applied Arts at university and met a lot of people I'm immensely proud to call my colleagues." -Etubi Onucheyo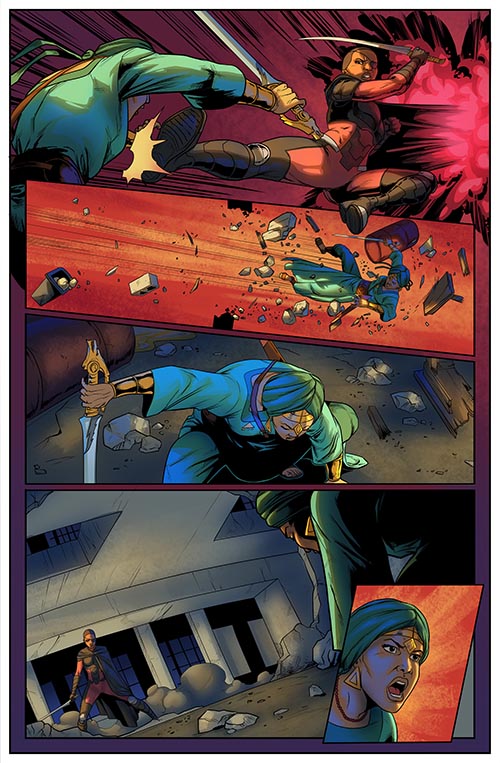 "[With Malika, audiences can expect] an action-packed story with characters growing and learning, time-travel woes, great lore, and maybe a little pinch of fun." -Etubi Onucheyo
Malika Warrior Queen Vol. 1 hits comic shops on September 8th. Malika Warrior Queen Vol. 2 arrives on December 22nd.
If you've enjoyed this glimpse into the creative and colorful world of Etubi Onucheyo, give him a follow Etubi on Instagram, Facebook, and Twitter. Before you do, though...take a further look at his illustrations below.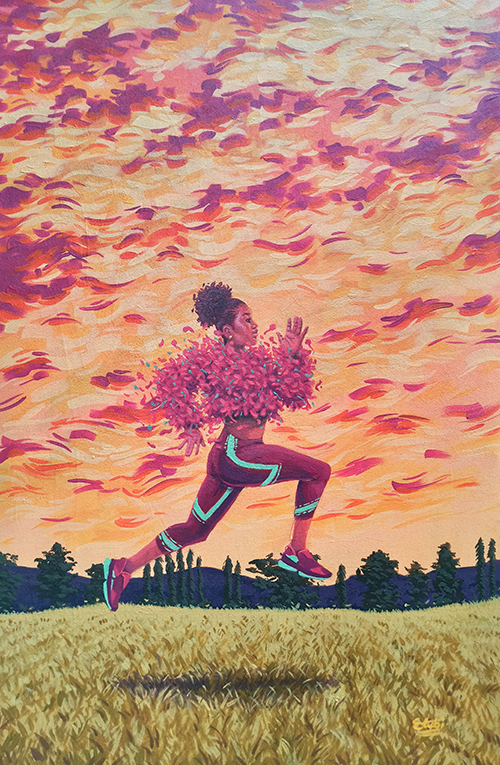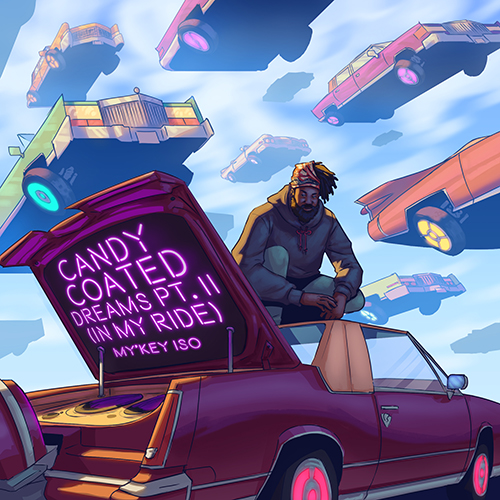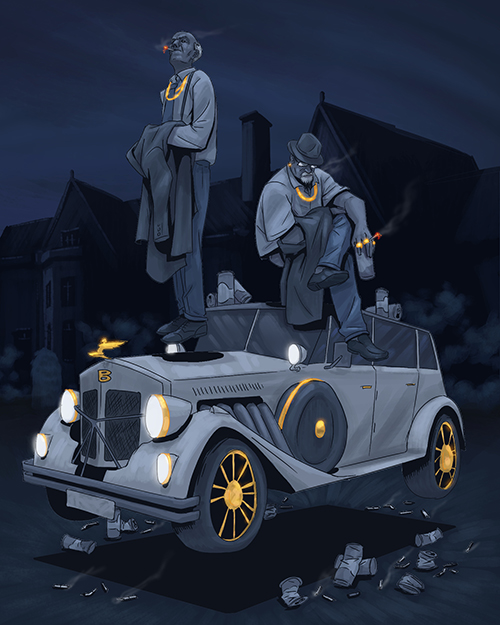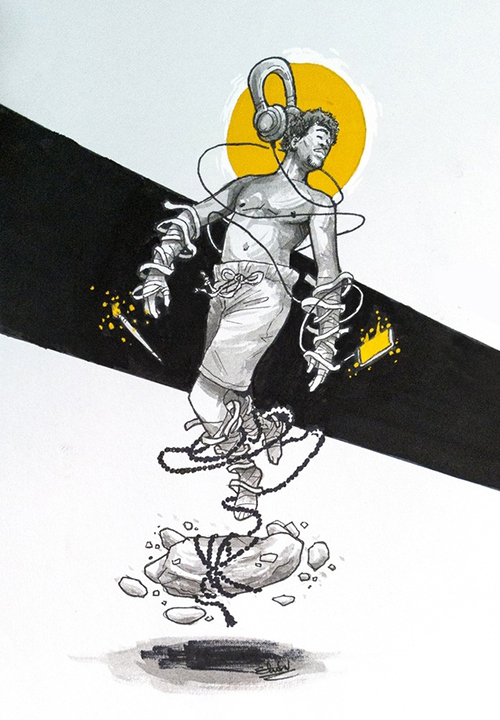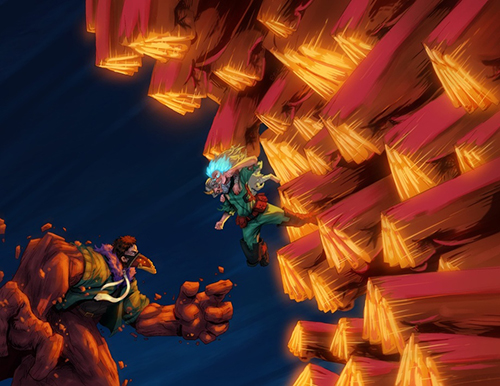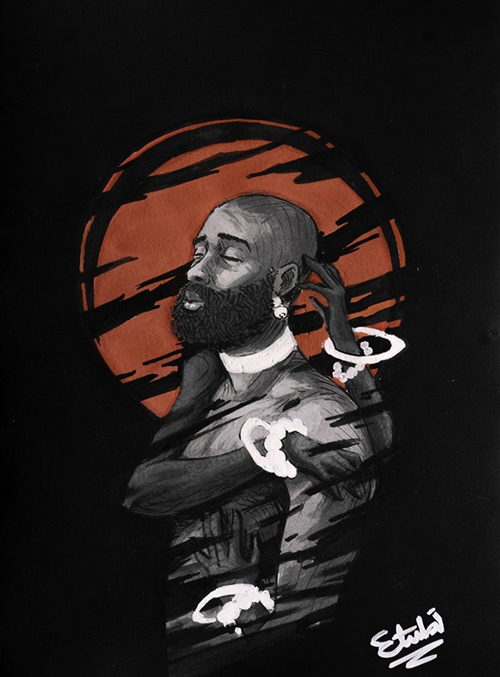 Keep an eye on PREVIEWSworld.com's Twitter, Facebook, YouTube, or Instagram for more artist spotlights!
If you want to find more from YouNeek Studios then be sure to check out these titles at your local comic shop...
Troy-Jeffrey Allen is the producer and co-host of PREVIEWSworld Weekly. He is also the consumer content Marketing Manager for Geppi Family Enterprises. Troy's comics work includes MF DOOM: All Caps, Public Enemy's Apocalpyse '91, The Glyph Award-nominated Fight of the Century, the Harvey Award-nominated District Comics, and the Ringo Award-nominated Magic Bullet.