Throwback Thursday: Talia al Ghul's Early Days of Subterfuge & Romance
Jun 03, 2021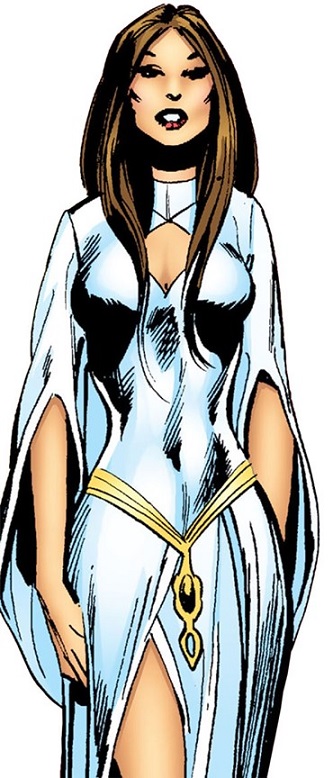 Talia al Ghul has become a dangerous woman in comics who was originally introduced as a love interest for Batman. Created by Dennis O'Neil and Bob Brown, Talia is the daughter of supervillain Ra's al Ghul, the "Head of the Demon" and leader of the League of Assassins. Far from being a two-dimensional romantic plot device, she is an antiheroine who blurs the line between being one of Batman's allies and pushing beyond the boundaries into villainous deeds. She and Batman are forever linked by their son, Damian Wayne, the current Robin.
Talia's first appearance was 50 years ago in Detective Comics #411 (May 1971). She was introduced when Batman rescued her from Dr. Darrk, who had kidnapped Talia when he turned on Ra's al Ghul after failing a mission and being marked for death. The story did not have a fairy tale ending with Batman and Talia riding off into the sunset once he saved her. Instead, she ended up shooting and killing Darrk to save Batman.
Her next appearance was in the "Daughter of the Demon" story when she and Dick Grayson/Robin were kidnapped. Ra's al Ghul went to the Batcave, thereby revealing that he knew Batman's secret identity as Bruce Wayne. Another revelation came once Talia and Robin had been rescued and Batman learned that the whole kidnapping was a set up. Ra's planned the ruse because Talia was in love with Batman and Ra's wanted to determine if Batman would be a suitable husband and worthy of becoming the next leader of the League of Assassins. Though Batman returned her feelings he rejected the offer to join the League, but that didn't stop Ra's and Talia from considering Batman to be her husband.
In the Son of the Demon graphic novel, Batman married Talia for real this time and she became pregnant with Damian. Batman was almost killed while protecting her, prompting Talia to believe that they should not be together because she didn't want him to die defending her. She faked a miscarriage, the marriage was dissolved, and later continuity revealed that she had put the baby in an orphanage.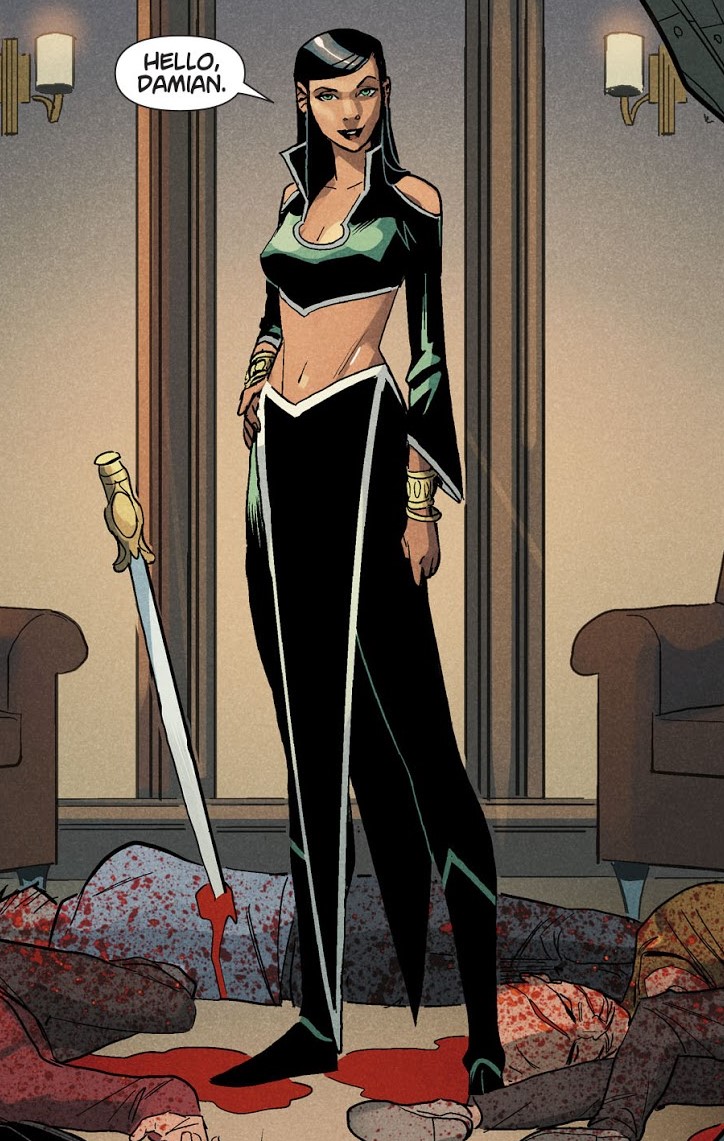 Since then, Talia has been torn between her allegiance to her father and the League, her affection for Batman/father of her son, and forging her own path within the DC universe.
Keep an eye on PREVIEWSworld.com's Twitter, Facebook, YouTube, or Instagram for more character profiles! And if you're interested in more Talia al Ghul tales, head to your local comic shop and check out the following.
This article originally appeared in Gemstone Publishing's e-newsletter Scoop.