Sneak PREVIEWS: Titan Comics' Blade Runner Origins Covers December's PREVIEWS
Nov 20, 2020
The December edition of Diamond Comic Distributors' monthly PREVIEWS catalog arrives in comic shops and digitally on Wednesday, November 25th and features comic books, graphic novels, toys, and other pop culture merchandise scheduled to go on sale beginning February 2021.
You can get a look at the catalog now on the PREVIEWSworld website by checking out the site's sections that spotlight the Gems of the Month as well as the full catalog sections for Comics; Graphic Novels; Books; Magazines; Trading Cards; Apparel; Toys, Statues, and Models; Collectibles; and Games.
Front Cover:
Titan Comics'
Blade Runner Origins #1
DEC201687
Back Cover:
Image Comics'
Radiant Black #1
DEC200009
ON OUR FRONT COVER: Ten years before Blade Runner, the LAPD investigates a suspicious death at the Tyrell Corporation and discovers the threat Replicants pose to human society in Titan Comics' Blade Runner Origins.
ON OUR BACK COVER: A thirtysomething loser discovers a power cosmic in Image Comics' new super-hero series, Radiant Black, from Kyle Higgins, Marcelo Costa, and Becca Carey.
ON OUR CATALOG SPINE: Bilbo Baggins hosts a dinner party for a company of Dwarves in WETA Workshop's The Hobbit: An Unexpected Party: The Board Game (FEB202916), based on Peter Jackson's The Hobbit films.
ON OUR ORDER FORM COVER: A Marvel animation icon takes to the skies for Diamond Select Toys' Marvel Gallery: Firestar PVC Diorama (DEC202075).
Gems of the Month: December's PREVIEWS Gems of the Month include:
· BOOM! Studios' Luna #1
· Dark Horse Comics' Fear Case #1 and Young Hellboy: The Hidden Land #1
· Dynamite Entertainment's Sonjaversal #1
· IDW Publishing's Star Wars: The High Republic Adventures #1 and Transformers: Beast Wars #1
· Image Comics' Radiant Black #1 and Stray Dogs #1
· Marvel Comics' King in Black #4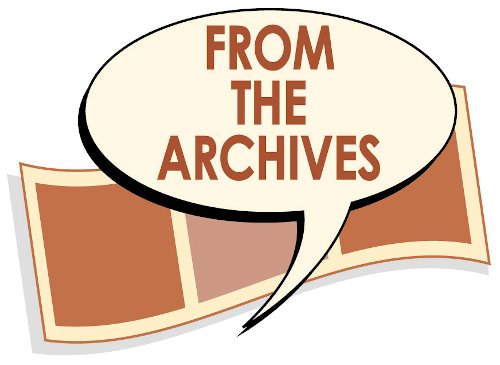 Our Monthly Theme: From the Archives: The precursor to today's comic books, newspaper comic strips stretch back in time to the 19th-century, and this month PREVIEWS celebrates the history of the important art form with collected editions of classic comic strips "from the archives."
CatBUZZ: This month PREVIEWS takes a look at Marvel Comics' retro-styled X-Men comic, X-Men Legends; Faith is a Slayer with an attitude in BOOM! Studios' mini-series, Buffy the Vampire Slayer: Faith; Optimus Primal and his Maximals are locked into battle with Megatron''s Predacons as IDW Publishing reimagines Transformers: Beast Wars; New Era releases a PREVIEWS exclusive Star Wars: The Mandaorian hat; and much more!
CatBUZZ Toys: Among the toys to look forward to in the next six months, Diamond Select Toys' TRON: Electronic Arcade-Style Box Set will thrill any fan of the iconic film; McFarlane Toys will take you to Arrakis with a line-up of action figures based on Denis Villeneuve's eagerly-awaited Dune film; and Beast Kingdom opens the doors to Tony Stark's Hall of Armors with new figures based on Iron Man 3 and Avengers: Age of Ultron.
Indie Edge: This month, PREVIEWS talks to Max Bemis, musician and writer, about his series Heavy from Vault Comics and Savaga from Valiant Entertainment, some of his favorite comic projects, and his love of Brian Michael Bendis and Michael Avon Oeming's Powers.
Editor's Note: In this month's Editor's Note, PREVIEWS editor Marty Grosser reflects on the year that was and extends holiday wishes to the comics community.
Plus so much more!
All this awaits you in the December edition of PREVIEWS, which goes on sale on Wednesday, November 25th in print at your local comic shop or specialty store at its regular cover price of just $3.99 or digitally at PREVIEWSworld.com/digital!