HBO Max to #ReleasetheSnyderCut of Justice League
May 21, 2020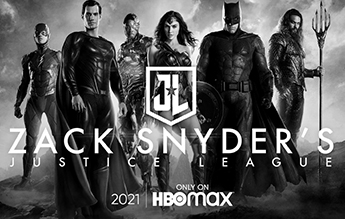 In response to audience demand, Warner Bros.' 2016 release Justice League — as envisioned by the project's original director, Zack Snyder — will come to HBO Max in 2021.
Snyder shared the news with viewers during a Vero Watch Party for his 2013 Superman movie Man of Steel.
The project may take the form of a four-hour director's cut or in six TV-style "chapters".
Snyder (Watchmen) originally directed Justice League until the death of his daughter forced him to withdraw. Joss Whedon relieved him in the director's chair, but the final cut released to theatres was "substantially reshot and retooled" according to an article in The Hollywood Reporter. Since then, fans have demanded that Warner #ReleasetheSnyderCut, lunching everything from petitions to billboards in New York's Times Square.
The article added that Snyder and his wife/production partner Deborah Snyder "are now in the midst of reassembling much of their original postproduction crew to score, cut, add new and finish old visual effects, and, yes, maybe bring back many of the actors to record additional dialogue."

"'#ReleasetheSnyderCut is the most-tweeted hashtag about a movie that WB has ever made, but it's a movie they've never released,' says Snyder. 'It's a weird stat but it's cool.'"