New Series Deep Blue, Vamp #3 Coming From Mythos Comics
Feb 12, 2020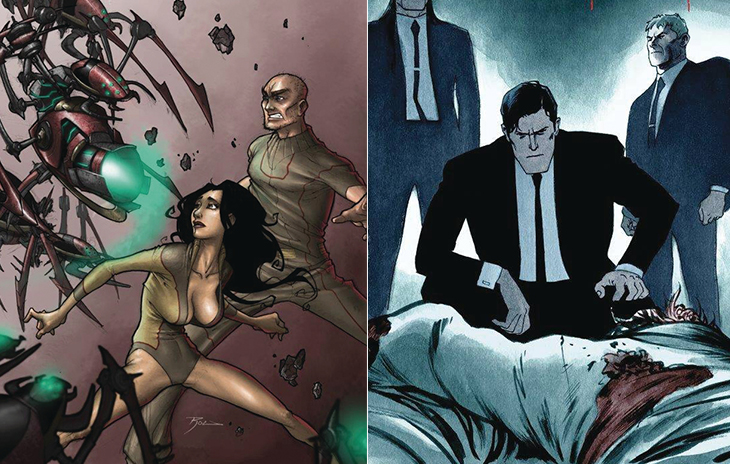 Mythos Comics has two great titles available to preorder from the February PREVIEWS.

First up is the new series Deep Blue #1, featuring the artist for the hit series Rat Queens and the writer for hit movie Escape Room. Look inside the first issue below by clicking on the PREVIEWS Prevue.
MYTHOS COMICS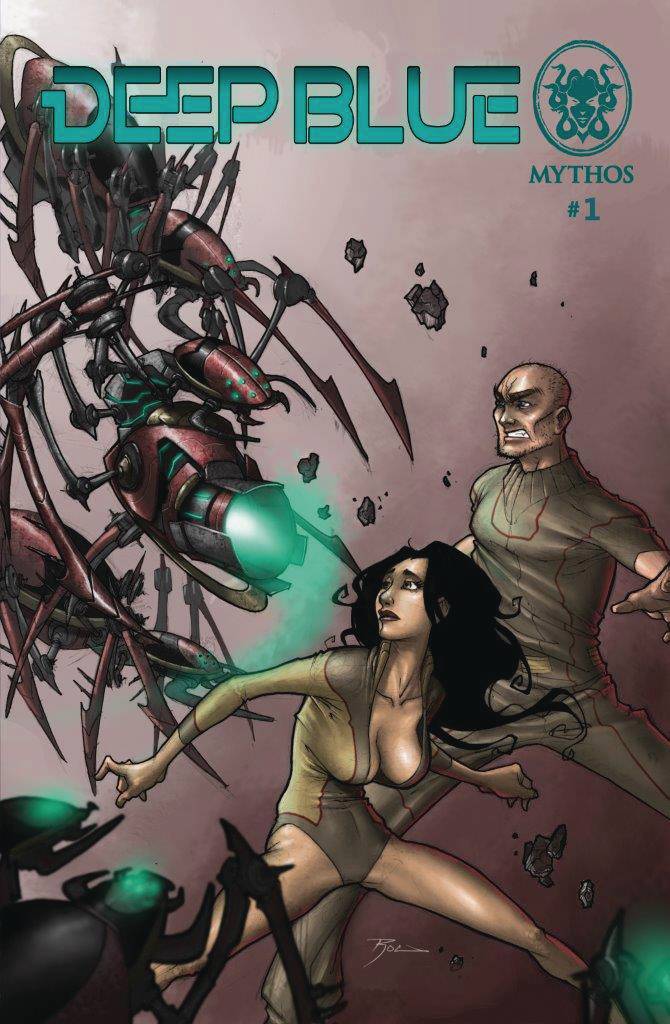 (W) Bragi Schut (A) John Upchurch
Dobbs is the lone human survivor of an artificial intelligence apocalypse. Tortured and interrogated by "mechs" who believe he is their creator, his only desire is to be freed from his torment... until he makes a shocking discovery that changes everything.
In Shops: Jun 10, 2020
SRP: $3.99
PREVIEWS Page #322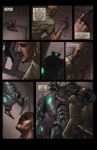 Click to View

Also available to preorder is the blood soaked and action packed Vamp #3!
MYTHOS COMICS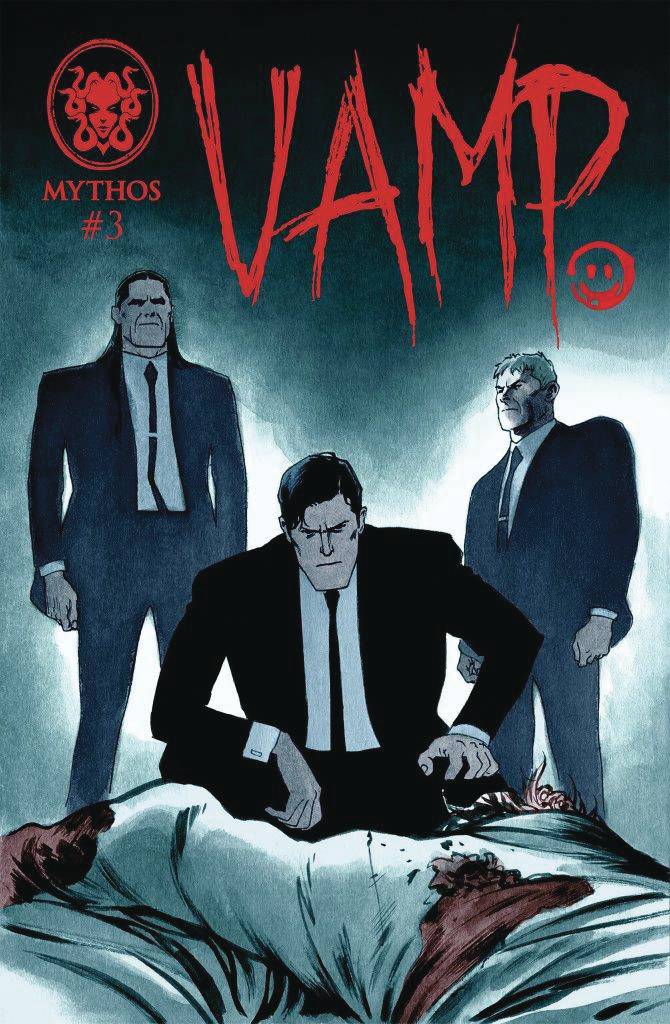 (W) Jim Eckels (A/CA) Emmanuel Bazin

With Julian hot on their trail, Bruno and his frat pack hit up the blood bank for a pint of the red stuff. But vampire crime doesn't pay. In fact, they've bitten off more than they can chew... errr drink. When it's over, our favorite date-raping frat boy bloodsucker will never be the same.

In Shops: Jun 10, 2020

SRP: $3.99

PREVIEWS Page #322


Preorder both titles from Mythos Comics now at your local comic shop!