Your First Look at the Historic Events of Big Black: Stand at Attica From BOOM! Studios
Feb 06, 2020 BOOM! Studios today revealed a first look at brand new original graphic novel, Big Black: Stand at Attica, written by Frank "Big Black" Smith and Jared Reinmuth and illustrated by Améziane (Muhammad Ali) with letters by AndWorld Design, available in stores February 2020. This is an unflinching look at a true story about the price of standing up to injustice in what remains one of the bloodiest civil rights confrontations in American history, told for the very first time from the man at the center of it all – Frank "Big Black" Smith.
In the summer of 1971, New York's Attica State Prison was a symbol of everything broken in America – prisoner abuse, rampant racism and a blind eye turned towards the injustices perpetrated on the powerless. But when the guards at Attica overreacted to a minor incident, the prisoners decided they'd had enough – and revolted against their jailers, taking them hostage and making demands for humane conditions.
A natural leader, Frank "Big Black" Smith found himself at the center of this uprising, struggling to protect hostages, prisoners and negotiators alike. But when the only avenue for justice seemed to be negotiating with Governor Nelson Rockefeller, Big Black soon discovered that a peaceful resolution for the prisoners in Attica was unattainable.
Big Black: Stand at Attica is the latest release from BOOM! Studios' award-winning Archaia imprint, home to inspiring graphic novels such as The Realist by Asaf Hanuka, Girl on Film by Cecil Castellucci and Vicky Leta, Melissa Duffy, V. Gagnon & Jon Berg, New World by David Jesus Vignolli, About Betty's Boob by Vero Cazot and Julie Rocheleau, Waves by Ingrid Chabbert and Carole Maurel, The Grand Abyss Hotel by Marcos Prior and David Rubín, and more.
Print copies of Big Black: Stand at Attica (OCT191385) will be available for sale on February 12, 2020 at our local comic shop. Click the PREVIEWS Prevue link below for a look inside the graphic novel.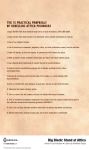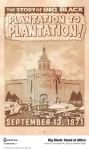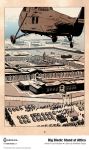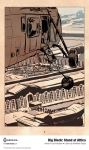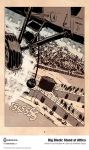 Click to View