Indie Edge Creator Spotlight: Neil Vokes
Jan 24, 2020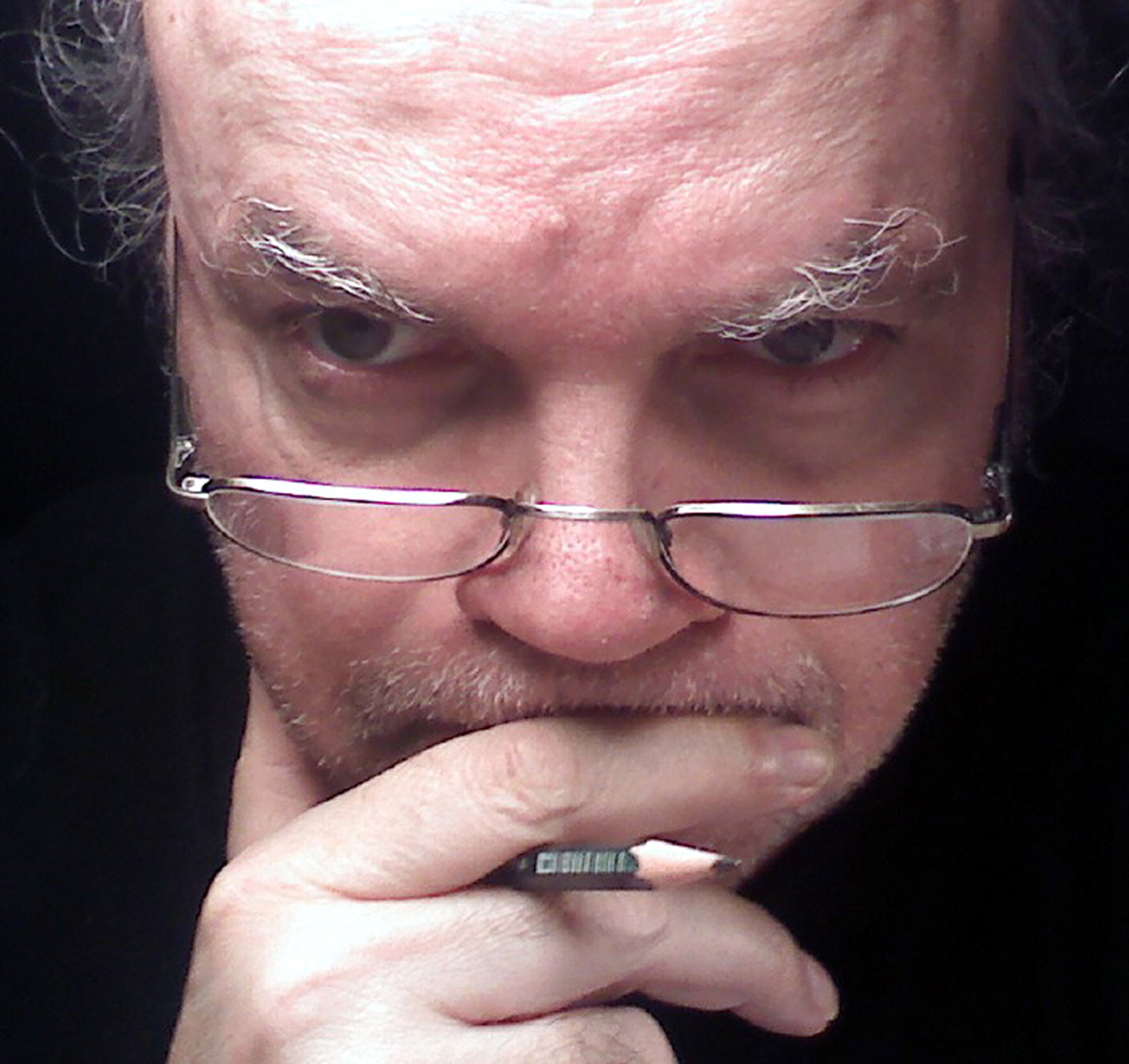 PREVIEWSworld: Please tell us a bit about yourself!
Neil Vokes: I've been telling stories in comic books professionally now for 35 years. In 1984 I was assigned the Japanese cartoon based Robotech series for Comico Comics — I then co-created Eagle, which my partner, Rich Rankin and I self-published. I was lucky to have gotten work in many books through the years, including: Superman Adventures; Tarzan the Warrior; Untold Tales of Spider-Man: Strange Encounters; Teenage Mutant Ninja Turtles; Jonny Demon; Teenagents; Congorilla; Fright Night; Ninjak; Parliament of Justice; The Black Forest 1 & 2 (winners of two RONDO Awards!); The Wicked West 1 & 2, and Dr. Strange: From the Marvel Vault #1. I've left quite a few out due to space and humility... well, okay... just for space.
PREVIEWSworld: What are your favorite projects you've contributed to over the past decade?
Neil Vokes: I've happily been able to release new Eagle and Death's Dark Angel books, along with Dark Tales from the Vokesverse (#1/DEC161213; #2/JUL191505) with writer Jack Herman, through the American Mythology company. They also had me do a Zorro cover, and I co-created a Hammer Film homage series called Flesh & Blood with filmmaker Robert Tinnell (Feast of the Seven Fishes); we've done three volumes so far. I've also done a short story with writer David Zuzelo for The Living Corpse: The Hexx Files book by Buz Hasson, Ken Haeser, Blair Smith and writer David Michelinie.
As a writer: Getting to work with Gabriel Rodriguez on an adaptation of The Island of Doctor Moreau (NOV190718) was a dream come true. I also had a ton of fun creating Diablo House (JAN180555) with Santiperez.
PREVIEWSworld: What are you currently working on?
Neil Vokes: I'm working on more issues of Dark Tales from the Vokesverse with American Mythology, and an Eagle graphic novel called The 7 Plagues of Dracula.
PREVIEWSworld: What fun titles are you reading?
Neil Vokes: I've enjoyed American Mythology's Edgar Rice Burroughs' Universe titles The Land That Time Forgot (Vol. 1/SEP171121), Pellucidar (Terror At the Earth's Core/APR191358), The Moon Maid (Reader Set/NOV191417), and Carson of Venus. I especially liked their reprint of Michael Kaluta's Carson of Venus work originally published by DC in the '70s. Horror anthologies like Beware the Witch's Shadow (MAY191376) had a great retro feel like the old Creepy and Eerie mags from Warren Publishing.
---
EDGE ESSENTIALS
Pick up these books to learn more about Neil Vokes' Indie Edge style!
TITAN COMICS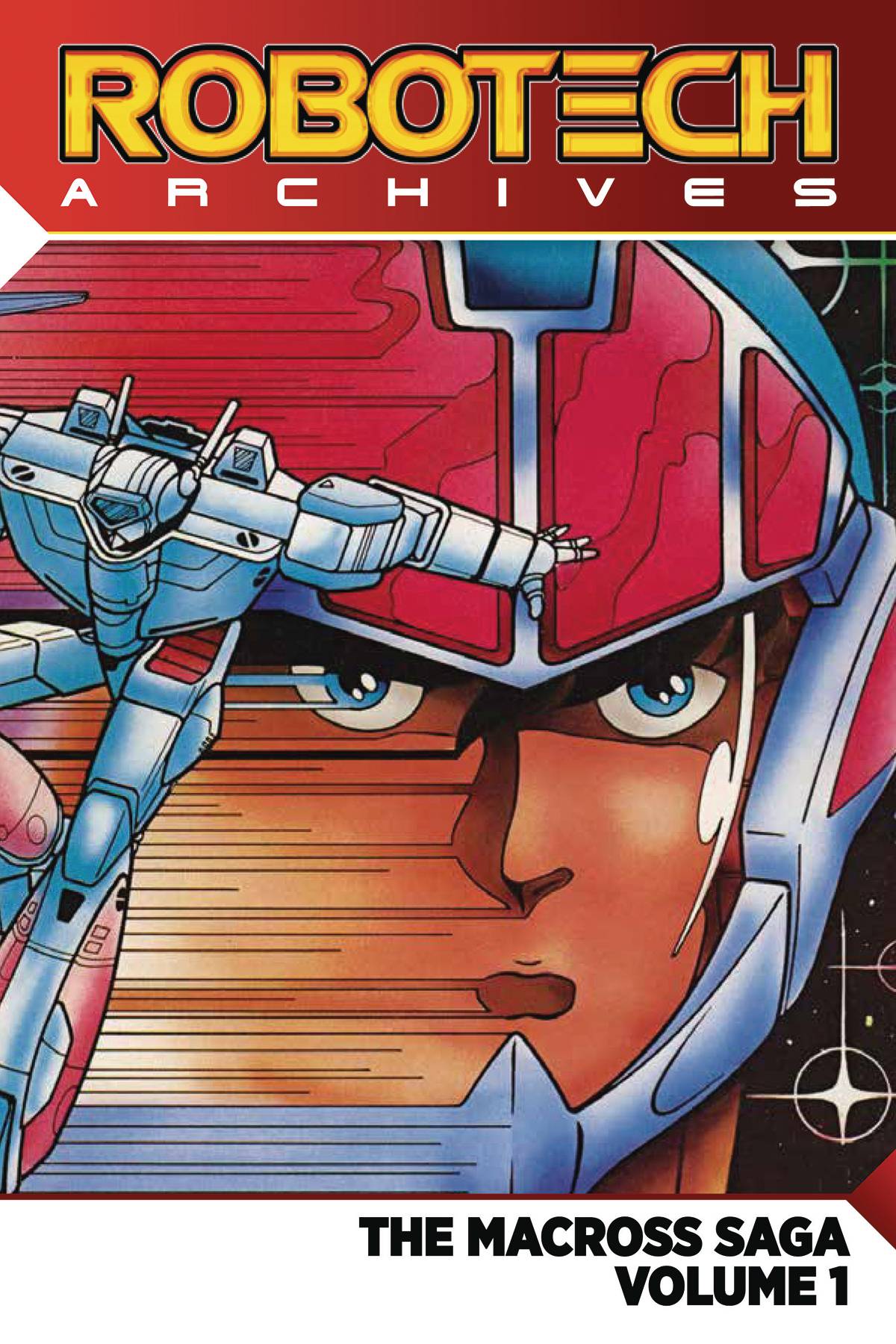 (W) Carl Macek, Jack Herman (A) Svea Stauch, Neil Vokes, Reggie Byers, Dave Johnson, Michael Leeke
The Robotech animated series is legendary - And now you can immerse yourself in the classic comics which recreated the legends.
A new series of books collecting classic Robotech material, most of which are out of print of have never been previously published!
Featuring classic Robotech fan-favourite creators such as Carl Macek, Jack Herman, Mike Leeke and Neil Vokes!


In Shops: Apr 11, 2018
SRP: $24.99
PREVIEWS Page #406
AMERICAN MYTHOLOGY PRODUCTIONS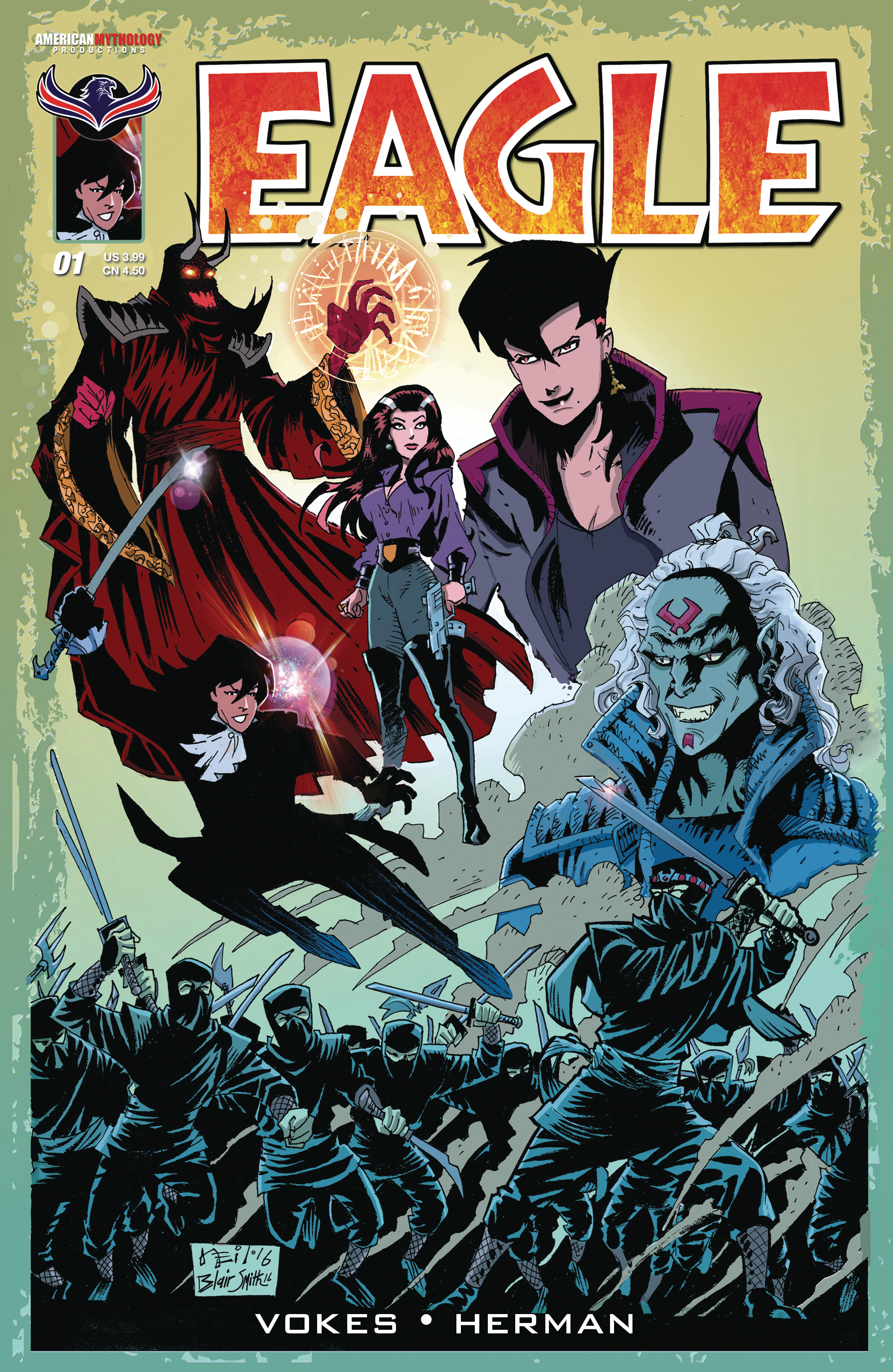 (W) Jack Herman (A/CA) Neil Vokes
30 years ago Neil Vokes, Jack Herman, and Rich Rankin created one of indie comics' greatest original characters in the pages of Eagle! The supernatural laced adventures of a man seeking justice at the end of a sword are back with a powerful new chapter. Now at long last, we present this essential character to new generations of fans with Eagle Resurgent. This oversized introduction special is chock full of vintage and modern Vokes art with no ads! The first new chapter of Eagle to be published since 1989 is here alongside a beautifully re-mastered ink washed presentation of the original 1986 Eagle #1 issue. We also include a first look at a new original series by Vokes & Herman right here! This is going to be a huge year for new Neil (Flesh & Blood, Wicked West) Vokes' comics and we invite you to take the initial steps into our burgeoning Vokesverse here with American Mythology! That's all Vokes!

In Shops: Jun 01, 2016
SRP: $4.99
PREVIEWS Page #277
AMERICAN MYTHOLOGY PRODUCTIONS Neil Vokes has been illustrating comic book nightmares for over three decades. Now his classic blood-drenched creations are being unleashed in an incredible universe of monsters and mayhem! Join a virtual army of horror writers who each bring a new vision of fear and fright to the forefront of the Vokesverse - including: Robert (Black Forest) Tinnell, Todd (Wicked West) Livingston, Jack (Eagle) Herman, James (Freddy vs Jason vs Ash) Kuhoric, James R. (Blood & Silver) Tuck, and more! In addition to six frightful new and classic stories, we also dig up a 30 year old classic that has lived in shadow and rumor since the mid-'80s - beware the Falconer has returned! These first fright-filled chapters will spin out into new series to terrify the unwary reader. Get on board now and experience the horror!
In Shops: Aug 16, 2017
SRP: $4.99
PREVIEWS Page #264