Gears Turning on Feature Film of Vaughan's Ex Machina
Jan 13, 2020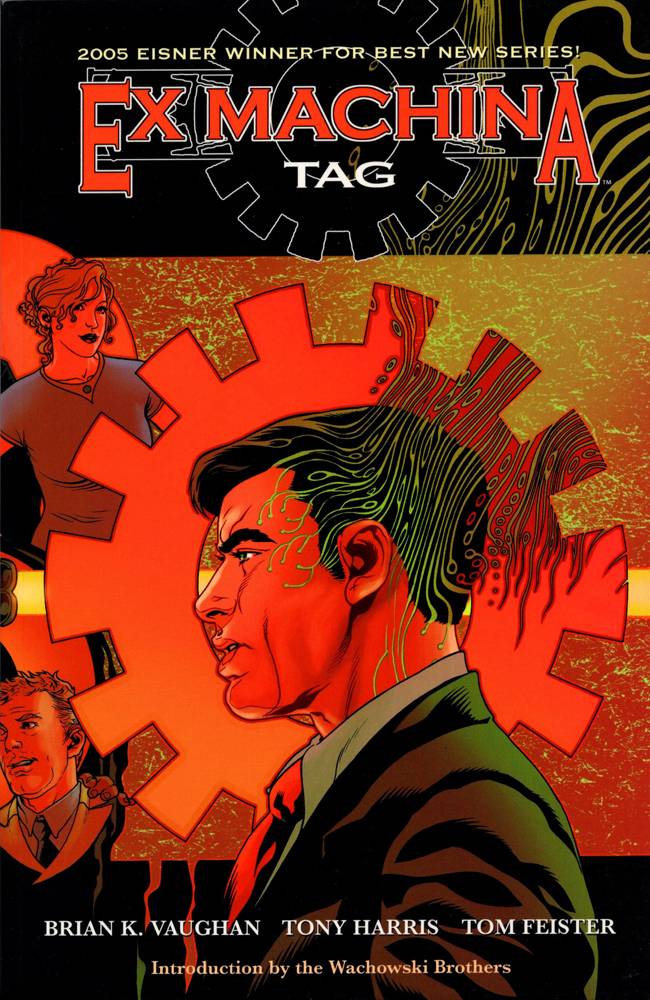 Brian K. Vaughan's Eisner Award-winning Vertigo series Ex Machina will be adapted for film by the screenwriters of the biopic Seberg, Anna Waterhouse and Joe Shrapnel.
The film is being developed by Legendary Entertainment under the title The Great Machine, so as to avoid confusion with the 2015 s-f thriller Ex Machina.
The Great Machine also serves as the name of the superheroic alter ego of the film's main character, New Yorker Mitchell Hundred, who had the power to communicate with mechanical and electronic devices. Hundred foregoes his crimefighting career after 9/11 to become mayor of Manhattan, where his adventures became entrenched in intrigues of government and political leadership.
According to The Hollywood Reporter, "The plot for the feature will revolve around Hundred dealing with a threatened political career when the source of his powers returns to claim its debt."