Johnson Previews the Year Ahead for Titan's Blade Runner
Jan 14, 2020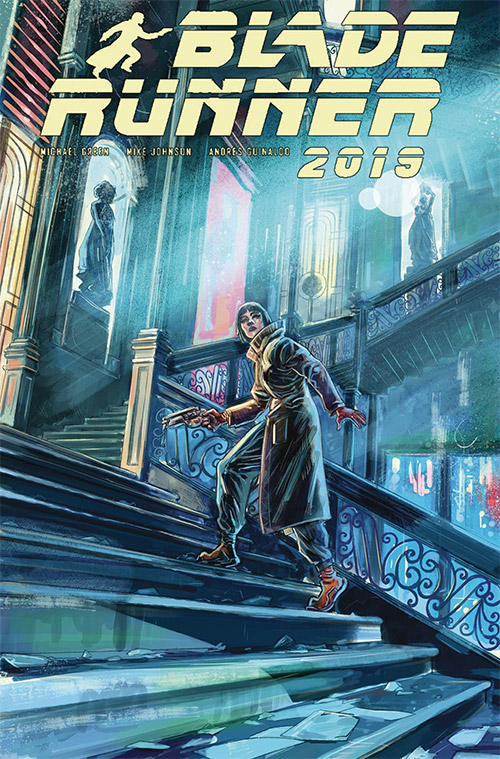 A new life awaits you in the Off-World Colonies as the critically-acclaimed Blade Runner 2019 comic series continues its astronomic success. With both issue #8 (JAN202000) of the bestselling series and an exclusive Free Comic Book Day one-shot story appearing in the Titan Comics section of the January PREVIEWS, we sat down with co-writer Mike Johnson, who created the series with Oscar-nominated screenwriter of Blade Runner 2049 Michael Green, to find out what lies in store for the year ahead.

********

PREVIEWSworld: What has been your reaction to the high praise Blade Runner 2019 has received?

Mike Johnson: My sigh of relief will last a few more weeks at least. We knew we were taking a risk by introducing a new protagonist and a new story, but fans have really embraced it. As much as we all love Rick Deckard and Roy Batty, I think everyone is keen to see new corners of this world.

PREVIEWSworld: What would you say to fans that have yet to read this original Blade Runner comic series?

Mike Johnson: You don't need to have seen either of the movies to understand and enjoy it. If you like detective stories, or complicated heroes, or futurism, or film noir, there is something here for you. Also flying cars!

PREVIEWSworld: How have you and your fellow co-writer Michael Green decided where to take the story next?

Mike Johnson: I go off and write the initial drafts, and then we kick them back and forth and Michael sprinkles his magic on the final product. For the upcoming story, we've tried to detach ourselves from what we think should happen, and embrace more of what surprises, shocks and delights us.

PREVIEWSworld: What can you tell us about how the story will develop in the second arc?

Mike Johnson: Without spoiling anything, I can say that we jump forward a few years and meet Ash in a place we have all wanted to go for a long time: the Off-World Colonies.

PREVIEWSworld: As the Off-World Colonies are only mentioned but never actually seen in the films, how did you approach writing the story for this location?

Mike Johnson: We have deliberately steered away from the first thoughts that occur to us when picturing the colonies. We definitely want to give our brilliant artist, Andres Guinaldo, the room to create magnificent visuals, but we also want to make sure that the reason we visit a particular colony is rooted in the story we are telling, and the characters driving that story.

PREVIEWSworld: We now know that there is going to be a Free Comic Book Day edition of Blade Runner? Can you tell us anything about how this is going to fit into the overarching story?

Mike Johnson: We are thrilled to be part of Free Comic Book Day 2020. We are using the opportunity to reveal more about Ash's past, and to take a peek behind the Tyrell Corporation's curtain, in ways that will come to bear on the main series.

PREVIEWSworld: How do you think Ash has changed since we first met her in issue #1? Will we see a different side of Ash in the second arc?

Mike Johnson: We will indeed. Ash didn't have a chance to take a breath in the first arc. When we meet her again years later, we see the toll those events have taken on her. She's still the Ash we know and love, but circumstances have taken her to places she never imagined she would ever go.
Look inside Blade Runner #5 (OCT192112) below: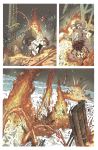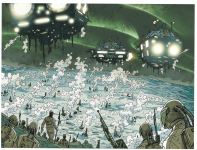 Click to View

---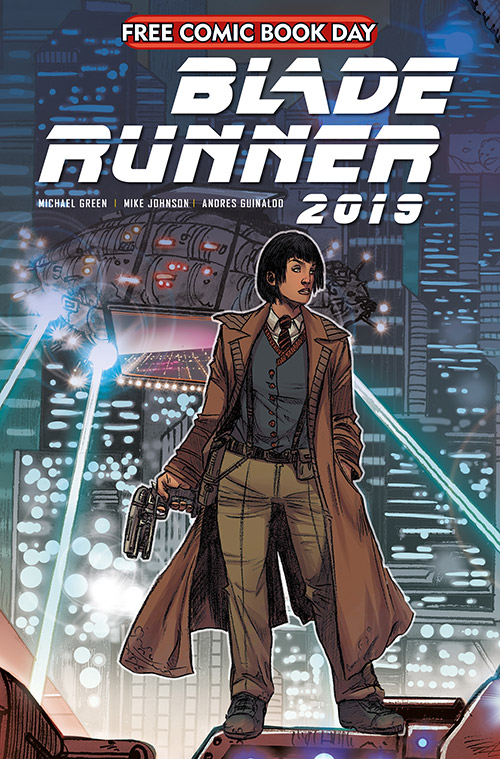 Get the FCBD 2020 Blade Runner Special on Free Comic Book Day, May 2, 2020!