Have an Early Look at Firefly: The Sting OGN
Oct 15, 2019 BOOM! Studios, in partnership with 20th Century Fox, have revealed a first look at Firefly: The Sting, written by New York Times bestselling author Delilah S. Dawson (Sparrowhawk) and illustrated by an all-star team of artists, including Pius Bak (The Magicians: Alice's Story), Serg Acuña (WWE), Richard Ortiz (DC Bombshells), Hyeonjin Kim (Sisters of Sorrow), and Rodrigo Lorenzo (WWE: Undertaker Rise of the Deadman), an all new original graphic novel that sends the women of Firefly on the ultimate heist, arriving in stores November 2019.
Saffron, the enigmatic rogue who captured the hearts of Firefly fans worldwide (as well as the heart of Captain Malcolm Reynolds!), returns to Serenity for the first time since the end of the show. But this time, she's not here for Mal, instead making the women on the crew an offer they literally can't refuse. When the greatest grifter in the 'verse joins forces with Zoë, Inara, Kaylee, and River to pull off the greatest theft in the 'verse, what could possibly go wrong?
Firefly: The Sting features a main cover by artist Marco D'Alfonso (Miles Morales: Spider-Man).
Created by Whedon and set 500 years in the future in the wake of a universal civil war, Firefly centers on the crew of Serenity, a small transport spaceship that doesn't have a planet to call home. Captain Malcolm "Mal" Reynolds, a defeated soldier who opposed the unification of the planets by the totalitarian governed Alliance, will undertake any job — legal or not — to stay afloat and keep his crew fed. Thrust together by necessity but staying together out of loyalty, these disparate men and women are seeking adventure and the good life, but face constant challenges on the new frontier, such as avoiding capture by the Alliance, and evading the dangers you find on the fringes of the universe.
Print copies of Firefly: The Sting (JUL191306) will be available for sale your local comic shop on November 13, 2019.
Check out the preview bleow for an early look at this anticipated Firefly OGN!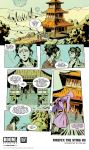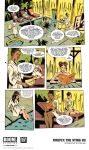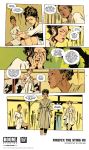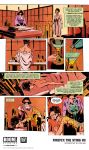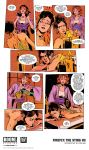 Click to View