Honor and Curse #2 Gets Second Printing
Apr 15, 2019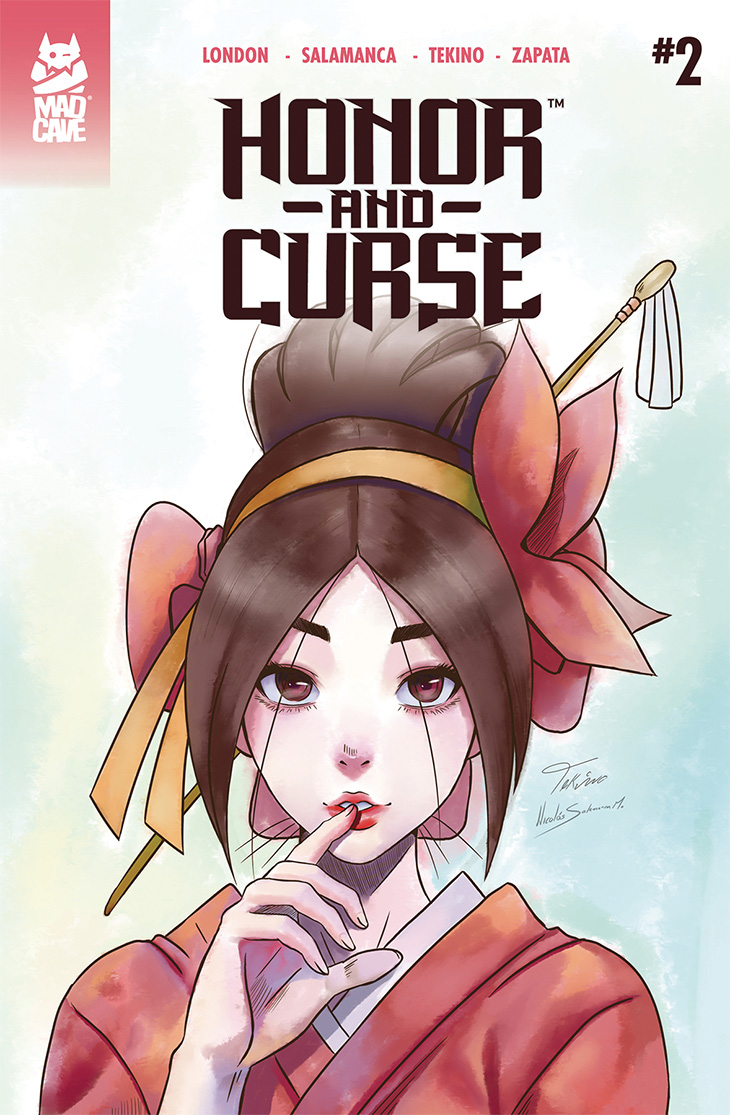 Did you miss out on the chance to pick your own copy of the sold-out Honor and Curse #2? Don't worry because due to the incredible demand from our Cave Dwellers, we had to take the book to a second printing (FEB198795). With an amazing new cover by series artist, Nicolas Salamanca, you can continue the story of Genshi & Akemi as they struggle with love, hidden alliances, and inner demons.
In Honor and Curse #2, Master Nishiro confronts the rival Koga's Kunoichi, Lady Yua, to discuss a major concern involving Genshi. Meanwhile, Genshi's visions are getting worse as his grip on reality continues to slip. Later on, Nishiro sends Genshi on a mission to an abandoned cottage in order to spy on Koga soldiers and discover any plans they might have to attack the Iga. Upon his arrival, Genshi is caught by surprise by Lady Yua and her gang. Is Lady Yua too much for Genshi to handle or will Genshi embrace the spirit haunting his nightmares?
What are you waiting for? Don't miss out on the continuation of this red-hot series as it's only going to be available to order with item code FEB198795 until April 22! Head to your local comic book shop today and get some Mad Cave on your pull list!