Mia's Manga Must-Have: Fullmetal, NGE, and Our Monthly Giveaway!
Jan 19, 2019
Sugoi! PREVIEWSworld's Ani-Mia is back, and she's giving you a chance to test your manga knowledge and win! Check out some of MIA'S MANGA MUST-HAVES from VIZ Media, Kodansha Comics, and UDON!
Make sure to stay until the end for your shot at a manga prize pack!
This month Mia explores...
INVALID ITEM
KODANSHA COMICS
(W) Yoko Nogiri (A/CA) Yoko Nogiri
From the creator of New York Times-bestselling manga That Wolf-Boy Is Mine! comes a feel-good romance about a teenage girl whose passion for photography leads her to a new school, a new dorm, and a new love triangle! Mako's always had a passion for photography. When she loses someone dear to her, she clings onto her art as a relic of the close relationship she once had. Luckily, her childhood best friend Kei encourages her to come to his high school and join their prestigious photo club. With nothing to lose, Mako grabs her camera and a fresh take on life and a mysterious new muse begin to come into focus!
In Shops: Mar 20, 2019
SRP: $10.99
PREVIEWS Page #423
VIZ MEDIA LLC (W) Hiromu Arakawa (A/CA) Hiromu Arakawa
This complete collection offers the beloved four-panel comic strips from the graphic novel series and bonus strips from the anime DVDs of Fullmetal Alchemist and Fullmetal Alchemist: Brotherhood, as well as rare strips from Japan!
For teen audiences.
In Shops: Mar 13, 2019
SRP: $12.99
PREVIEWS Page #407
UDON ENTERTAINMENT INC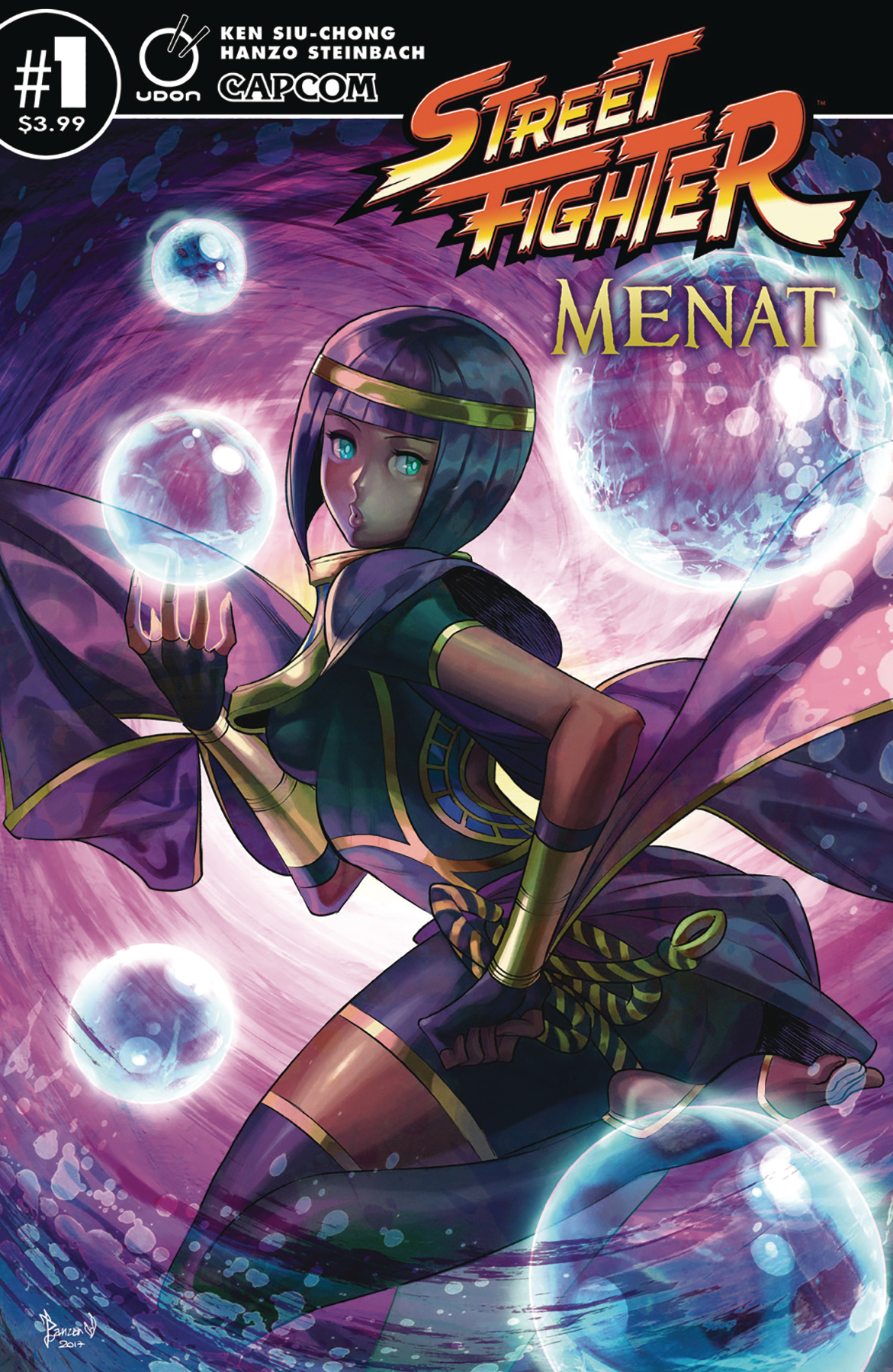 (W) Ken Siu-Chong (A) Hanzo Steinbach (CA) Panzer
The first in a series of new Street Fighter one-shot comics! Meet Menat, the enigmatic Egyptian fortune teller on a quest to avenge her master's death. But it's not just any villain Menat is seeking... it's the Dark Lord of Shadaloo himself - M.Bison!
In Shops: Mar 27, 2019
SRP: $3.99
PREVIEWS Page #402