Writer Brenden Fletcher Joins Titan's "Robotech"
Jan 08, 2019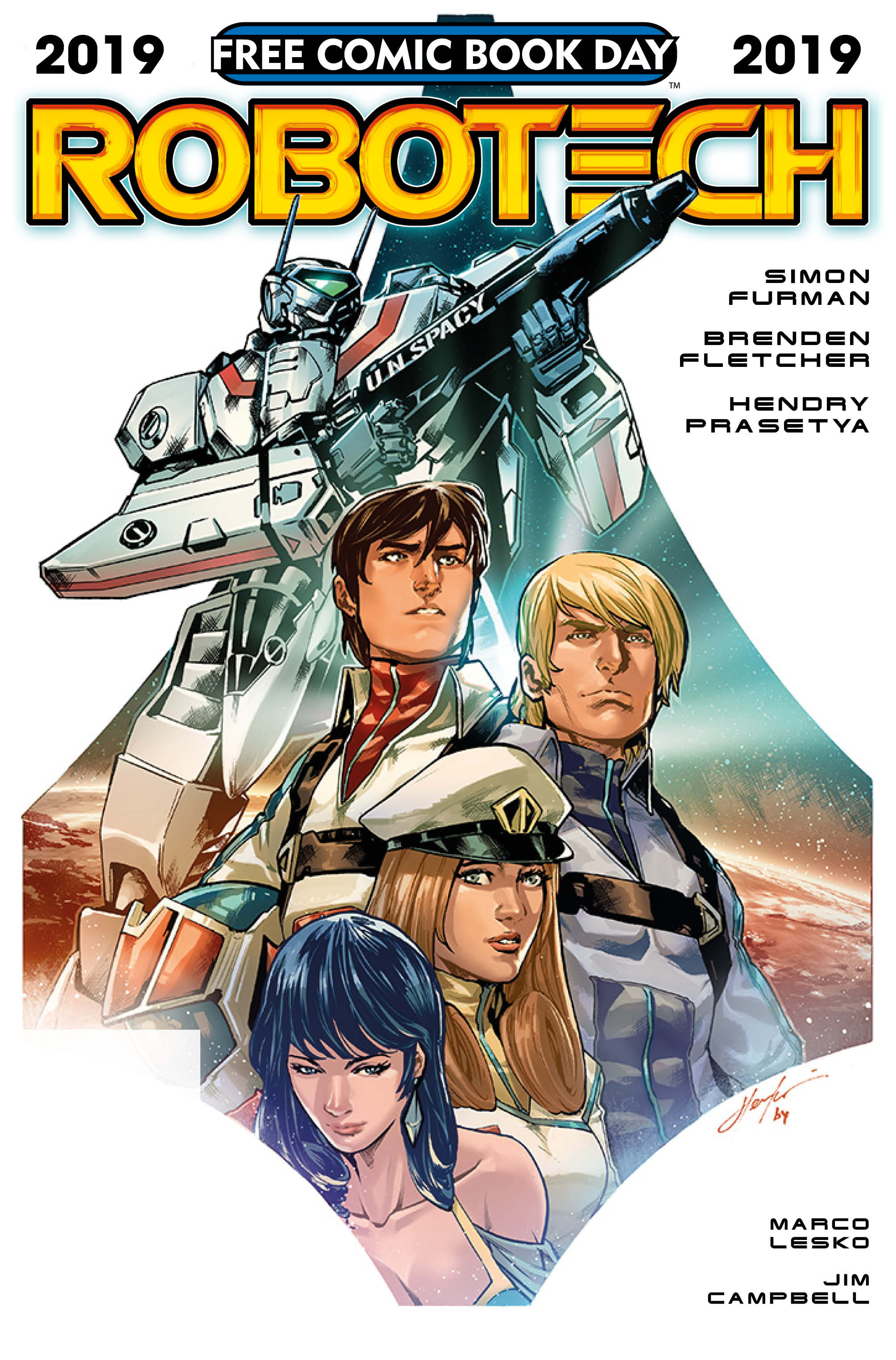 Titan Comics are pleased to announce that best-selling writer Brenden Fletcher(Isola, Motor Crush, Power Rangers) will be joining the superstar Robotech comics team of Simon Furman and Hendry Prasetya on the deck of the SDF-1 for continuing Robotech adventures – based on the legendary '80s sci-fi animation by Harmony Gold.

Kicking off with a special primer issue on Free Comic Book Day 2019 (Saturday May 4, 2019), fans can expect this special edition to shine a spotlight on unseen events and major hints of things to come, as the Robotech series charges up for an all-new spectacular storyline called Event Horizon.

"I'm a huge fan of Brenden's work and know he is a huge, longtime fan of Robotech," said Robotech editor, Martin Eden. "We've already had several calls about upcoming issues and his enthusiasm is amazing! Watch this space – our Robotech comic is heading for some exciting changes!"

First airing in the USA in 1985, Robotech was the gateway to anime for many fans – capturing their imagination with its epic generational storyline involving war, romance, and, of course, the transforming Veritech fighters that defend the Earth against extra-terrestrial attacks.

Produced by Harmony Gold USA, the original 85-episode series delved into humanity's struggle against a series of alien invasions, from the gigantic Zentraedi to the mysterious Invid, battling for control of advanced alien technology that crash-landed on Earth.

Robotech (JAN190047) joins Doctor Who: The Thirteenth Doctor (JAN190008) as the second of Titan's two Free Comic Book Day offerings.