Marvel Studios Reveals Special Look at "Captain Marvel"
Jan 08, 2019
Marvel Studios' just released a special look at Captain Marvel during the 2019 College Football Playoff National Championship Game.
In the clip, Carol Danvers briefs Agent Nick Fury on the current predicament Earth is facing—Skrulls are invading. Unfortunately for mere mortals, the Skrulls are shape-shifters. To prove she's not a Skrull, Carol shows off her photon blast. We also see more of Jude Law, the commander of Starforce, as he trains Carol!
Captain Marvel lands in theaters March 8.
Marvel's latest Captain Marvel series kicks off at comic shops January 9.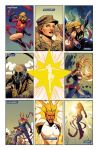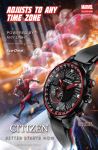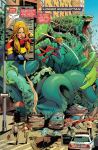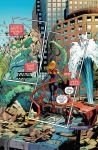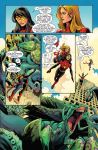 Click to View