Chip Zdarsky Wants You To Read Daredevil #1 (Out This Week)
Feb 06, 2019
Starting February 6th, writer Chip Zdarsky and artist Marco Checchetto take up the mantle of Matt Murdock with Daredevil #1 (DEC180841). With this five issue mini-series series deemed "classified", PREVIEWSworld Weekly (*COUGH*"Your first destination on New Comic Book Day"*COUGH*) hunted Zdarsky down and demanded he reveal all to our audience about his plans for this super secretive Daredevil series.
We expected answers! If this book picks up after "The Death of Daredevil," how can there even be a Daredevil book? Why is Daredevil's mask on fire in the promo images (below)? What does the tagline "Know Fear" have to do with this story? Is that food in my beard?!
Originally revealed on the 12/19/2018 episode of PREVIEWSworld Weekly, we are re-presenting Zdarsky's in-depth explanation of what to expect from his Daredevil run (issue 1 in comic shops this week). And, by "in-depth", we mean "oddball" and not particularly revealing at all.
I guess we'll just have to go to our local comic shop and discover the truth for ourselves.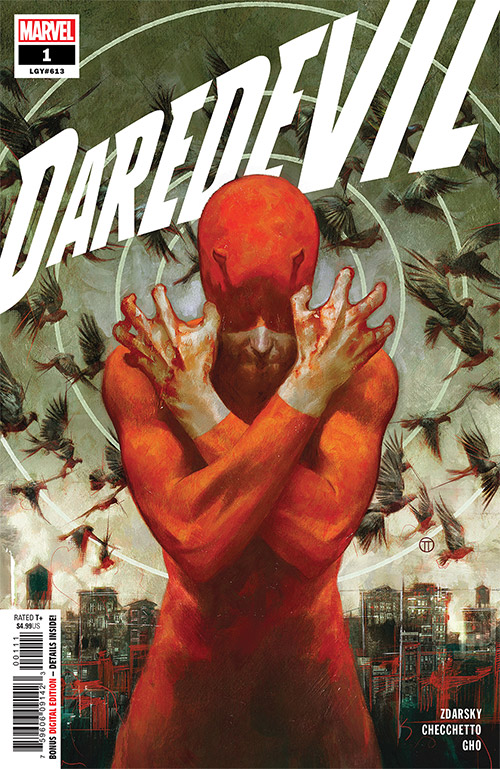 Oh. That was food in my beard! Sweet.