PREVIEWSworld Weekly
Mar 13, 2019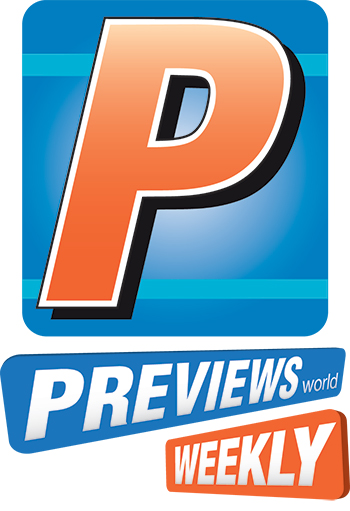 Rocketing from a dying planet and sent hurtling to Earth, PREVIEWSworld Weekly is on every Wednesday at 4pm EST on Facebook and YouTube, and serves as a friendly weekly reminder of exactly what's new in the world of comics, toys, and more!
Hosted by mild-mannered reporters Troy-Jeffrey Allen and Thea Curley, tune in each week and make PREVIEWSworld Weekly your first destination on the way to your local comic shop.
On the show this week:
What's @ Comic Shops
SPIDER-MAN'S LIFE STORY, The TEEN TITANS take on DEATHSTROKE, and more! Plus: Ani-Mia gives us a rundown of some of the featured titles hitting comic shops!
What's In The News
JUSTICE LEAGUE vs. BLACK HAMMER, Dark Horse does a CRITICAL ROLE, and...
Previews ToyChest
Natasha takes us inside the PREVIEWS ToyChest.
What else can you expect?
Ezra Miller and Grant Morrison team-up for THE FLASH, HELLBOY DAY, Frank Miller anD John Romita, Jr.'s SUPERMAN: YEAR ONE, and more!
Our Hosts: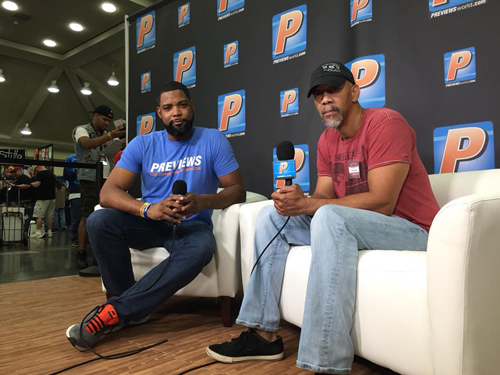 Troy-Jeffrey Allen
Troy-Jeffrey Allen is the consumer marketing editor for PREVIEWSworld.com and the DCD family of sites. His comics work includes BAMN, Fight of the Century, the Ringo Awards-nominated Magic Bullet, and the Harvey Award-nominated District Comics. In addition, Allen's work has been featured in the City Paper, The Baltimore Sun, Bethesda Magazine, The Examiner, and The Washington Post.
Thea Curley
Thea is a Baltimore-based cosplayer, seamstress, and generally crafty human. She appears in a multitude of PREVIEWSWorld and Game Trade Media videos, primarily as co-host for Previews World Weekly, and as the main face of the video game-based segment, Press Start. In her spare time she can be found in costume at varying conventions and nerd events, or out at a local kung fu studio where she's learning tai chi and Chinese lion dance. She's a big fan of video games (the Legend of Zelda is her favorite), and loves sci-fi and fantasy-based comics as well as books.