PREVIEWSworld Weekly
Jan 15, 2020
Rocketing from a dying planet and sent hurtling to Earth, PREVIEWSworld Weekly is on every Wednesday at 4pm EST/1pm PST on Facebook and YouTube, and serves as a friendly weekly reminder of exactly what's new in the world of comics, toys, and more!
Tune in each week and make PREVIEWSworld Weekly your first destination on the way to your local comic shop.
PREVIEWSworld Weekly is hosted by Troy-Jeffrey Allen and Ashton Greenwood.

LATEST EPISODES:
The Worst Comic Book Video Games: PREVIEWSworld Weekly 2/19/2020
Archie's Love Bunker: PREVIEWSworld Weekly 2/5/2020
Ahsoka Strikes Back: PREVIEWSworld Weekly 1/29/2020
There's No Fate But What We Make: PREVIEWSworld Weekly 1/22/2020
Blah Blah And The Emancipation of Blah Blah: PREVIEWSworld Weekly 1/15/2020
The Decade In Review: PREVIEWSworld Weekly 1/1/2020
"Jingle Bells. Batman Smells. Robin Laid An Egg." PREVIEWSworld Weekly 12/25/2019
Comics Aren't/Are Political: PREVIEWSworld Weekly 12/18/2019
Ride The Lightning, Princess: PREVIEWSworld Weekly 12/11/2019
Bat-Molotov: PREVIEWSworld Weekly 12/4/2019
An Open-And-Shut Exorcism: PREVIEWSworld Weekly 11/25/2019
ON THE SHOW THIS WEEK: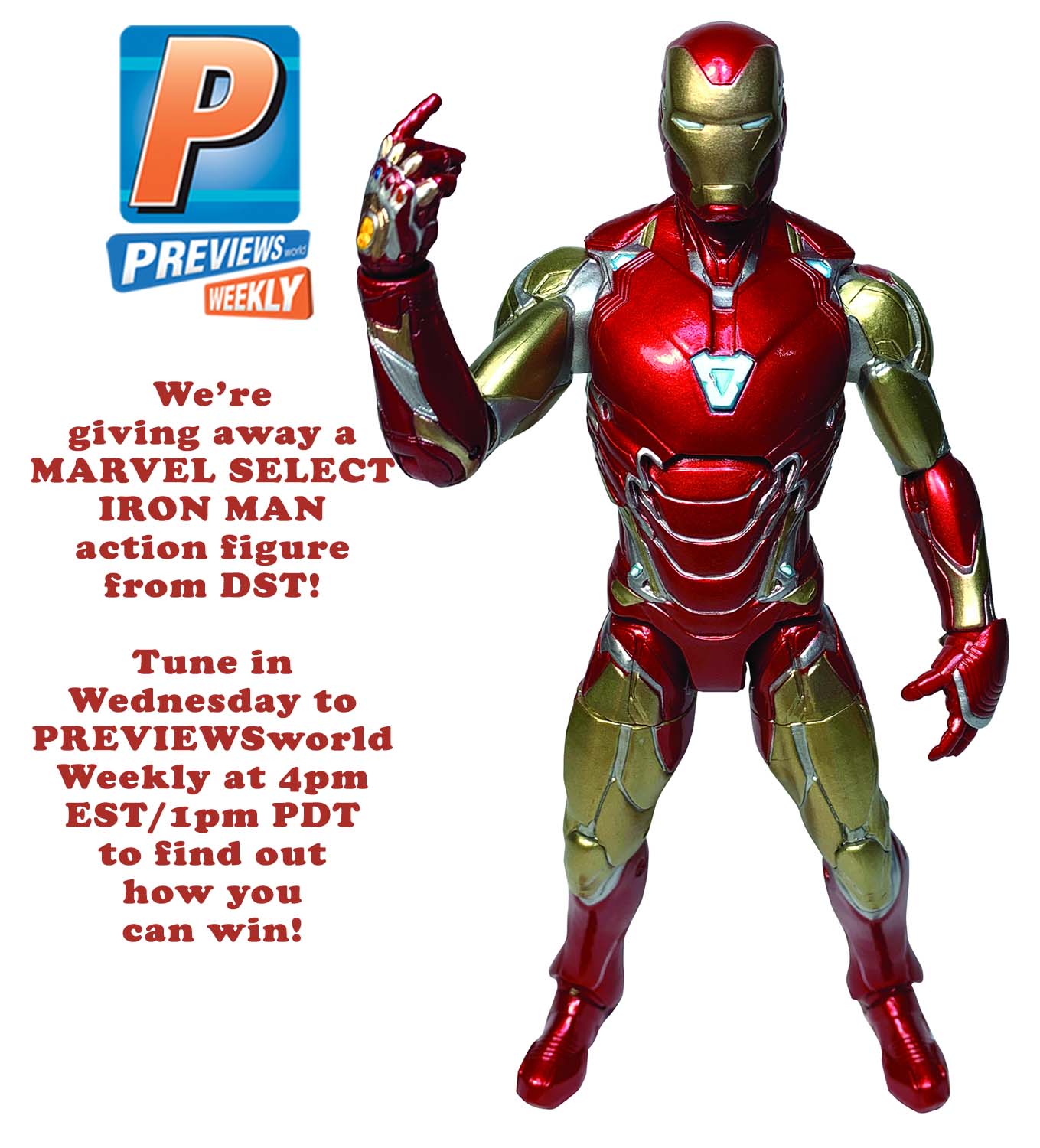 ALSO...
Spongebob vs. the Justice League!
Joker replaces Harley Quinn!
Obscure Japanese video games!
The curse of Superman 64!
Plus MORE!
Our Hosts: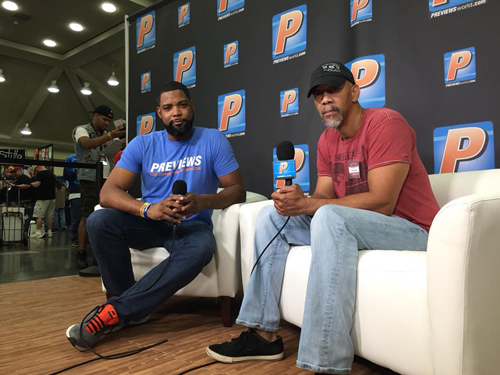 Troy-Jeffrey Allen
Troy-Jeffrey Allen is the consumer marketing editor for PREVIEWSworld.com and the DCD family of sites. His comics work includes BAMN, the Glyph Award-nominated Fight of the Century, the Ringo Award-nominated Magic Bullet, and the Harvey Award-nominated District Comics. In addition, Allen's work has been featured in the City Paper, The Baltimore Sun, and The Washington Post.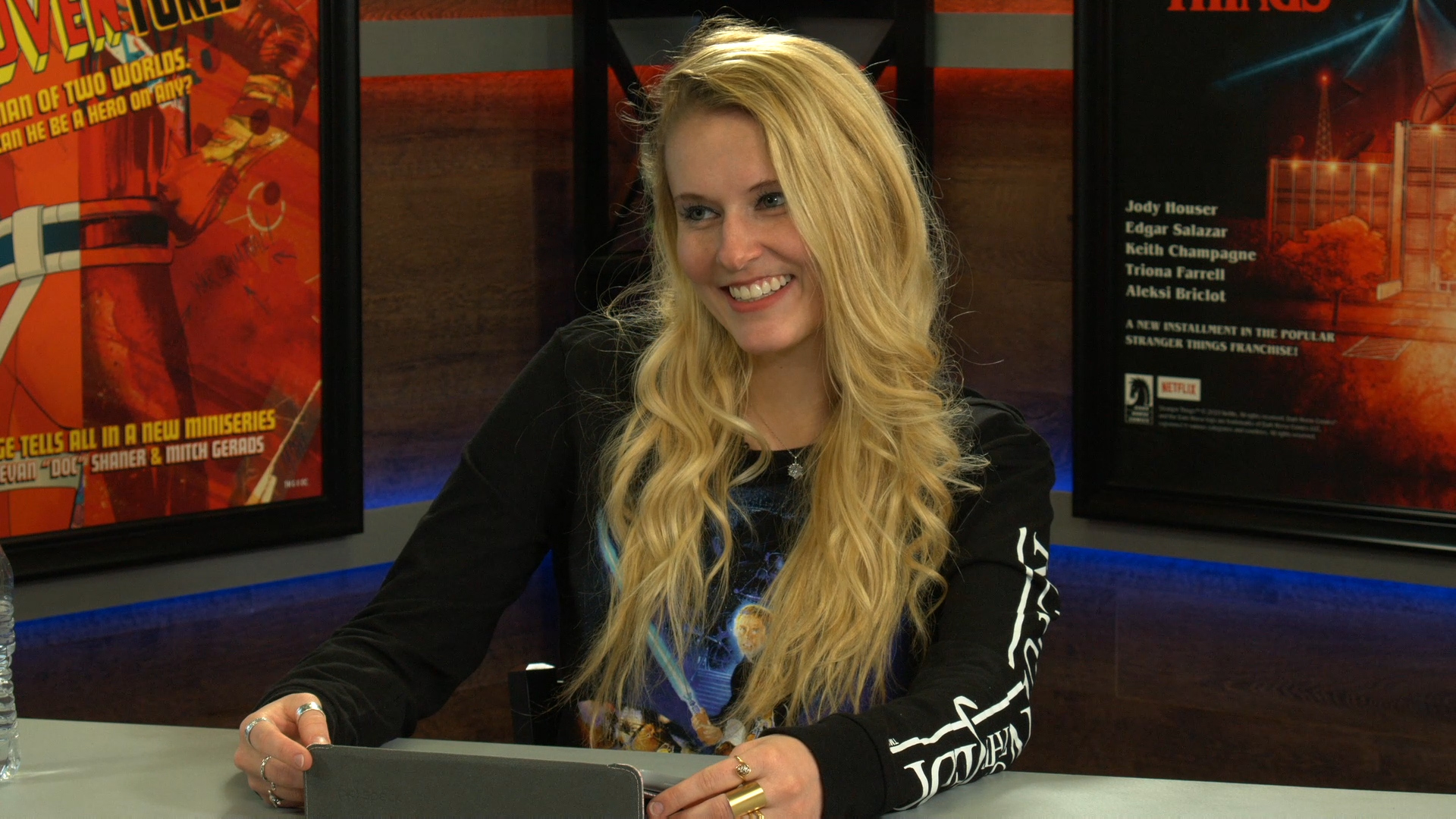 Ashton Greenwood
Ashton is the Marketing Partnerships Associate for DCD, handling PR, advertising opportunities and, of course, Free Comic Book Day and Halloween ComicFest. Also known as the "Duchess of Free Comic Book Day", she can often be found hyping up those free comics on social media, and probably obsessing over whatever title Archie is offering. Obnoxious Star Wars fan, self-proclaimed Jughead stan, and queen of hot takes.