Fox Announces Heavy Metal Documentary
Dec 07, 2018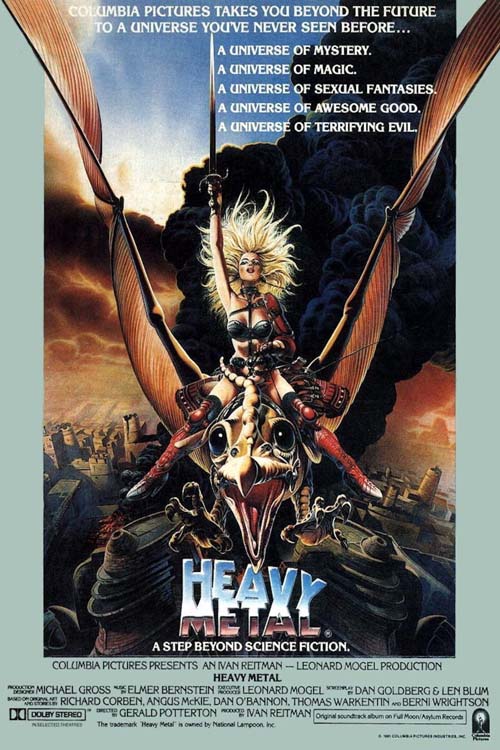 Earlier this week, Variety revealed that Fox Digital Studios, a division of 20th Century Fox, is currently developing a documentary about Heavy Metal Magazine. It will be directed by Douglas Tirola, the man behind the National Lampoon's documentary Drunk Stoned Brilliant Dead.
(Fun fact: Some of the creative talent behind National Lampoon Magazine were also responsible for the animated Heavy Metal movie released in 1981.)
From Variety:
"We are very interested in making pop-culture docs and horror/sci-fi content at FDS," said [Fox Digital's VP of production, Steven ] Johnson. "Heavy Metal is the perfect fit; it was a tremendous influence on so many great artists and filmmakers of the genre, and Douglas has a vision that's going to deliver something really unique."
[Heavy Metal's CEO, Jeff ] Krelitz said, "Heavy Metal has for decades been the launchpad for writers and artists that have gone on to be New York Times best sellers, Academy Award Winners and some of the most recognizable names in the art world. Doug is a film maker that found the most entertaining and informative take on our more than four decades of rich history. We knew immediately he was a perfect fit."
First published in 1977, Heavy Metal Magazine has served as the home for some of science-fiction and fantasy's most celebrated talents. That list of talents includes Kevin Eastman (co-creator of Teenage Mutant Ninja Turtles), H. R. Giger (Aliens), Moebius (the Incal), erotic artist Milo Manara, horror artist Richard Corben, and most recently editor-in-chief Grant Morrison.
Keep an eye on PREVIEWSworld.com's Twitter, Facebook, YouTube, or Instagram for more details.