AfterShock Launches "Stronghold" Series in February 2019
Nov 01, 2018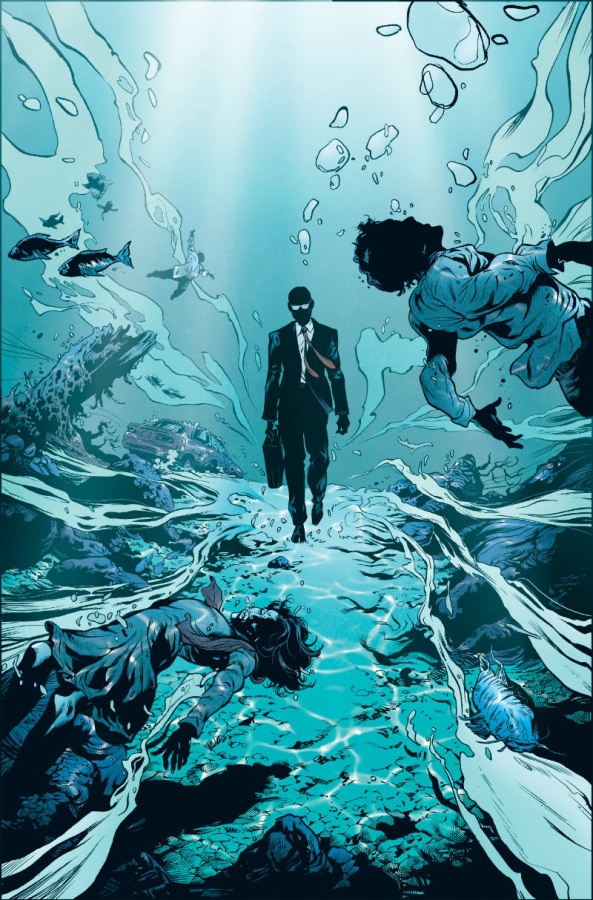 Coming in February 2019, writer Phil Hester and artist Ryan Kelly are launching Stronghold with AfterShock Comics, a series that combines romance, the apocalypse and much, much more.
Hester revealed the story's synopsis to MultiversityComics.com:
"Stronghold" is about a college student and delivery driver named Claire who has fallen in love with a sad sack insurance adjuster on her delivery route named Michael Grey. Claire also happens to belong to a centuries-old secret society called The Stronghold who believes this insurance adjuster is actually an immortal, amnesiac elder god whose awakening would ignite a cosmos-wide Armageddon.

Like all young people, Claire feels restless in her strict faith, but when she tests it by revealing herself to Grey, the results threaten to destroy not only her order, but the world. On the run from The Stronghold, alien enemies, and Grey's own broken, haunting memories, they both realize that for their love to be born, Earth must die.
Also contributing to the series are colorist Dee Cuniffe and letterer Simon Bowland.
Stronghold arrives at comic shops February 20, 2019. See the uncolored preview pages below.