'Bloodborne' Takes The Hunter's Quest To Ongoing Series
Apr 05, 2018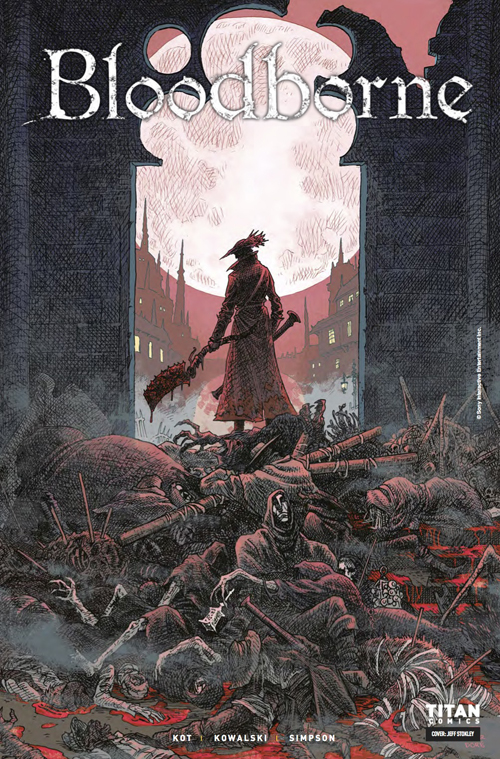 Following the incredible fan and retailer reaction to Titan Comics' Bloodborne #1, of which the debut issue sold out at distributor level, Titan is pleased to announce that its Bloodborne comic series will now continue into a new arc into Issue #5.
Set in the world of Fromsoftware's top-selling Bloodborne videogame, Titan's new smash-hit comic will see Ales Kot (Generation Gone, Zero, Days of Hate) continue his dangerous, gore-filled quest within the eldritch world of Old Yharnam.
"We already knew that Ales Kot had plans for the Hunter beyond this initial story arc, so we're thrilled that retailer and fan support has helped to make this possible," said Titan Comics Brand Manager, Chris Thompson, "We've reached out directly to the Bloodborne/Dark Souls fan community and they've responded in force to help spread the word. We look forward to continuing this partnership into the future, so if you were a little slow in jumping on board then now is the time!"
The Bloodborne videogame series debuted on PlayStation®4 in late March 2015, and was a global hit leading to an expansion DLC, "The Old Hunters" which expanded the game's lore, and launched on November 24, 2015.
Bloodborne #1 second printing and Bloodborne #2 hits comic shops on Wednesday, March 28. To find your local shop visit ComicsShopLocator.com or read on digital devices via ComiXology.
Look for more announcements about Titan Comics' Bloodborne ongoing series coming soon.