Start Here: Five New Comics For November 15th
Nov 13, 2017
by Andrea Purcell

If you're looking for a fresh new series or a jumping-on point to an ongoing comic, you can Start Here. This week welcome Earth's new Sorcerer Supreme in Doctor Strange #381, beware the docks as Jenny Finn returns, sink your teeth in Image Comics' Dark Fang, and more!
Every week we'll collect five titles with new number ones or fresh story arcs perfect for readers looking to jump into new series. These new releases are available at your local comic shop and feature comics from any genre or publisher.
Don't hesitate, these series are ready for new readers to enjoy - all you have to do is Start Here.
---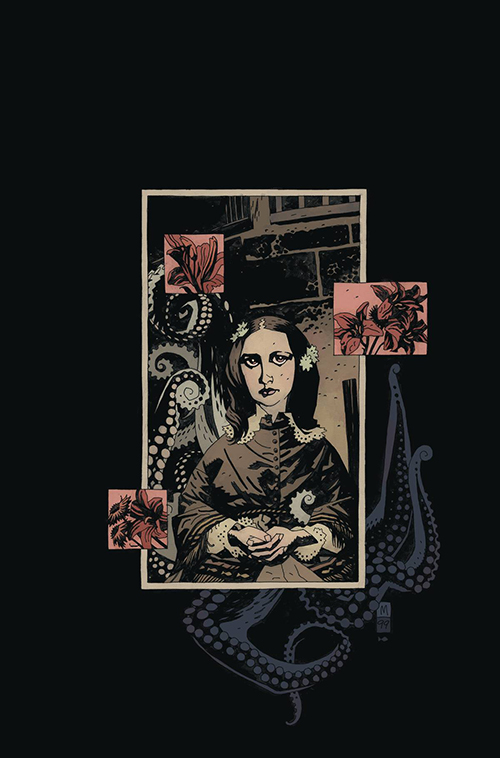 Jenny Finn #1
Mike Mignola and Troy Nixey's acclaimed horror mini-series returns after years out of print with all new colors by Dave Stewart in Jenny Finn #1 (SEP170035). Dark Horse Comics has resurrected this walking plague and it's just as horrific as ever as Jenny prowls the docks of Victorian London looking for her next victim. With the duel terrors of a tentacle growing epidemic and a serial killer attacking the women of the night, no one is safe. Beware Jenny Finn, cross her and you may be next!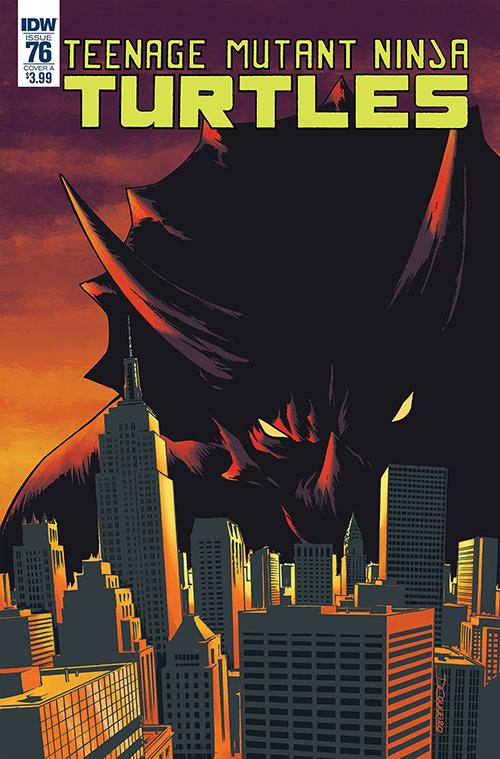 Teenage Mutant Ninja Turtles #76
The next chapter of the Turtles epic is beginning as original co-creator Kevin Eastman teams up with Tom Waltz and Damian Couceiro in Teenage Mutant Ninja Turtles #76 (SEP170504) as "Invasion of the Triceratons" begins. A small force of the extra-dimensional Triceratons have arrived in the very heart of New York City, armed and ready to fight! The Turtles must find out the intentions of this cadre of alien dinosaurs before all hell breaks loose and an inter-dimensional war begins. Will the Earth welcome these heavily armed creatures or is it mutually assured destruction?
Dark Fang #1
An all new type of horror is coming to Image Comics as Mile Gunter and Kelsey Shannon kick off their series in Dark Fang #1 (SEP170613). Valla was a fisherwoman long ago but now in death she is an aquatic vampire residing peacefully on the bottom of the ocean; but something is wrong and a mysterious dark plague has befallen her underwater paradise. Now Valla must rise to the surface and confront those who poison her food supply, and if she wants the blood she needs to survive it's up to her to take on the fossil fuel industries who threaten to destroy the planet.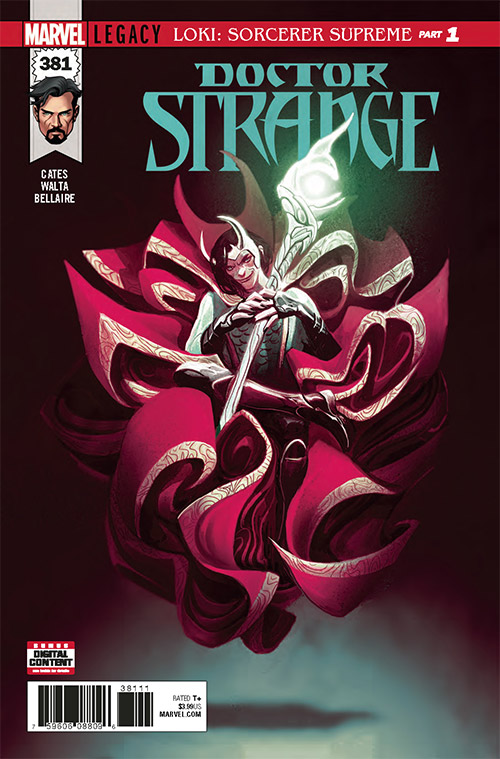 Doctor Strange #381
There's a new Sorcerer Supreme in Marvel Comics as Donny Cates and Gabriel Hernandez Walta begin their Marvel Legacy run in Doctor Strange #381 (SEP170847). Steven Strange has disappeared and in his stead a new Sorcerer Supreme has risen as Loki takes on the mantle. He's got the clock, the spell, and even Zelma Staton as his faithful assistant, so what could possibly go wrong? Let's hope the god of mischief doesn't let all this unlimited magical power go to his head.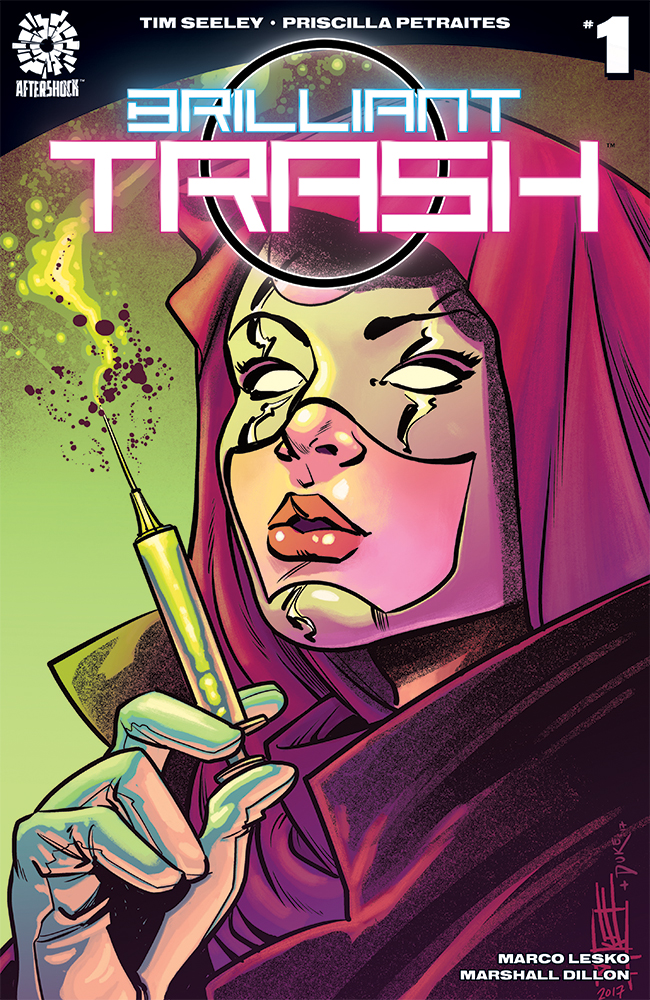 Brilliant Trash #1
Tim Seeley brings his latest series to life at Aftershock Comics with help from artist Priscilla Petraites in Brilliant Trash #1 (SEP171085). A science fiction superhuman epic, Brilliant Trash exists in a world where a "click-bait" writing journalist holds the key to a conspiracy that holds the power to turn humans into gods – but at the price of shortening their lives. As she works to expose this reality changing conspiracy she'll have to force anyone she can to believe her, because in a world where news is tailored to every viewpoint she's doomed to be drowned out.
Find more of this week's new releases here!
**********
Andrea Purcell is a Web Content Writer for PREVIEWSworld.com and a part-time assistant to busy comic creators. Her favorite past times are singing karaoke at comic conventions and memorizing obscure trivia about random pop culture.