Manga Monthly: Horror, Secrets, and Digital Escapes in July!
Jul 05, 2014
The July PREVIEWS catalog is packed with brand new manga offerings from a variety of publishers! Whether you're trying to escape from a cursed village or just trying to catch 'em all, we've got books you're sure to love. Have a read through what's coming later this year and be sure to pre-order these titles today at your local comic book shop!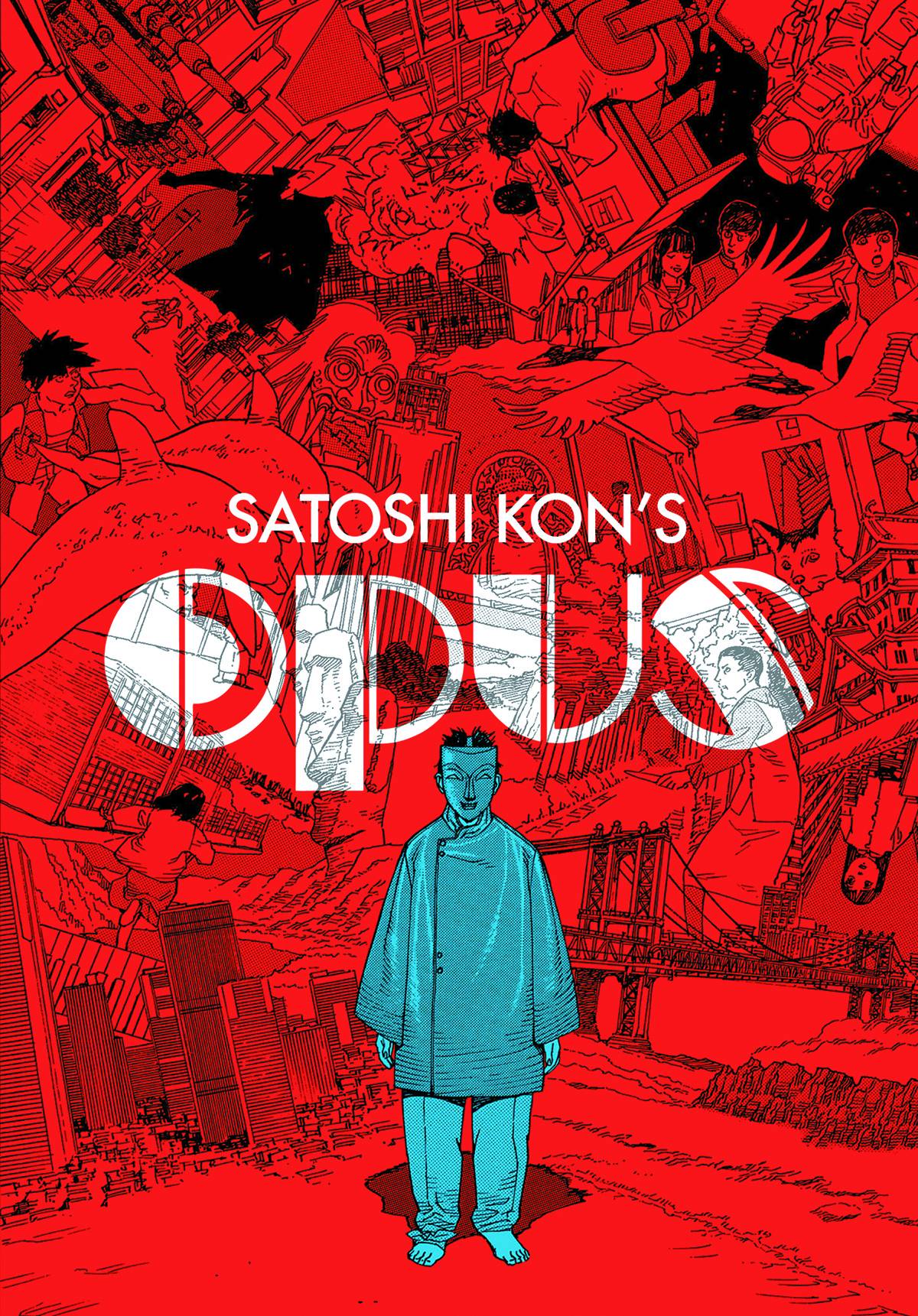 Though Satoshi Kon – director of anime classics such as Perfect Blue, Paranoia Agent, and Paprika – passed away tragically in 2010, his work continues to live on.
Before he was directing animation, he was a manga artist, and Dark Horse presents Satoshi Kon's OPUS (JUL140142), an omnibus collection of Kon's two-volume manga first released in 1996.
Now you can enjoy some of his earliest work with this release, which contains the mastery of realism and surrealism that would go on to make Kon famous in animation.
Yashuhiro Nightow's Trigun is one of those essential series – if you're interested in anime or manga, it's something you just have to read. Dark Horse will release the fifth volume of the Trigun Maximum Omnibus (JUL140143) this fall, which concludes Vash the Stampede's story with a final confrontation against his brother Knives.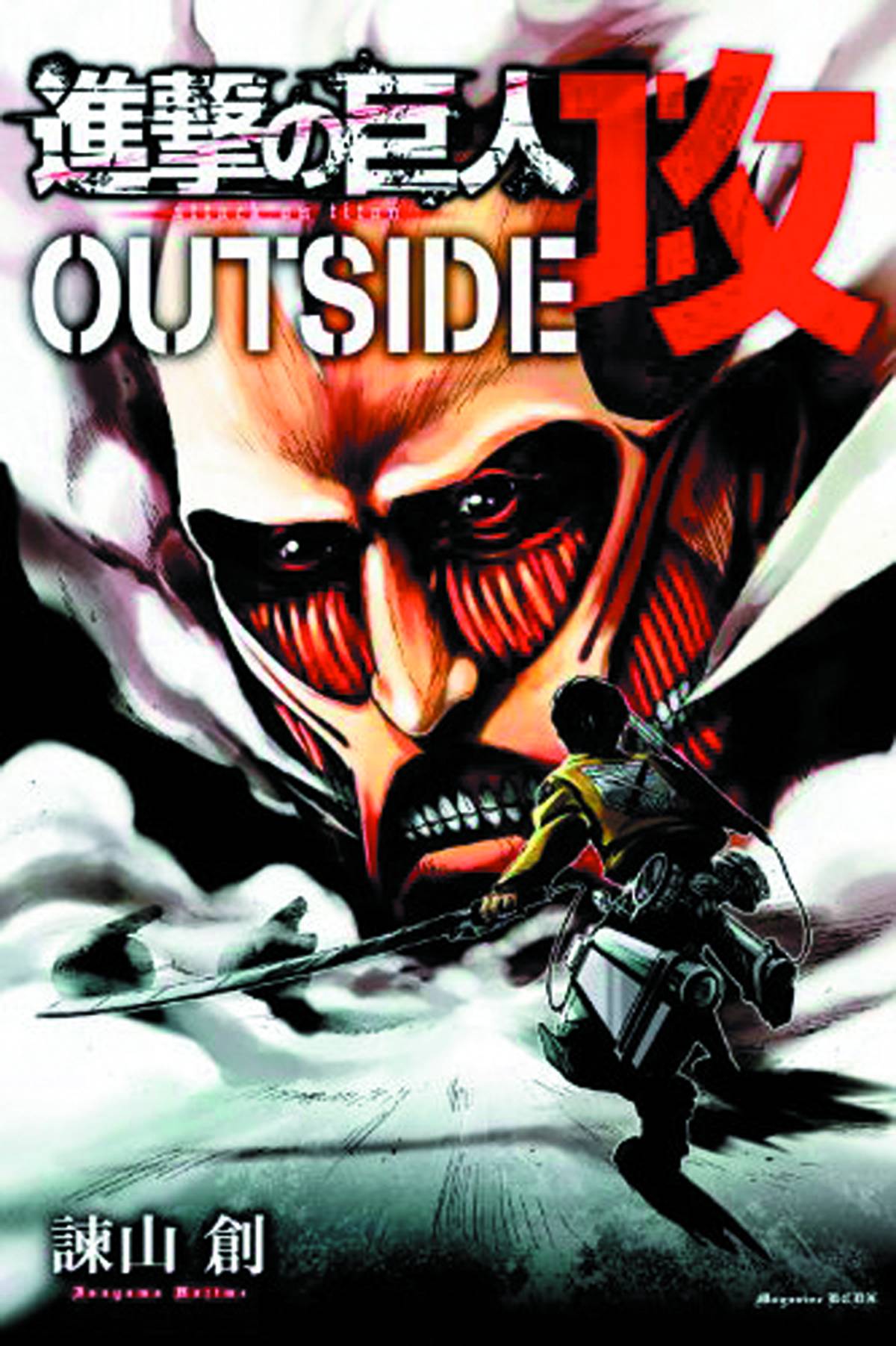 Is it possible to talk about anime or manga these days without talking about Attack on Titan? We didn't think so.
In case you haven't strapped on your 3D-Manuvering Gear yet, this Attack on Titan Guidebook: Inside and Outside by Kodansha (JUL141306) is an easy way to get into the world of Attack on Titan. This book contains more than 400 pages (with 16 in color!) of complete character profiles, concept art, and plenty of interesting information about the popular series.
It's even got papercraft projects of the titans! Even longtime fans of Attack on Titan are sure to be entertained by this book, out later this summer.
Pokemon Adventures, released by Viz's Perfect Square imprint, is the long-running manga based off of the incredibly popular Nintendo gaming franchise (as opposed to the television show, which follows an entirely different storyline).
Though the series has been ongoing since 1997, there's plenty of new Pokemon Adventures for you this month!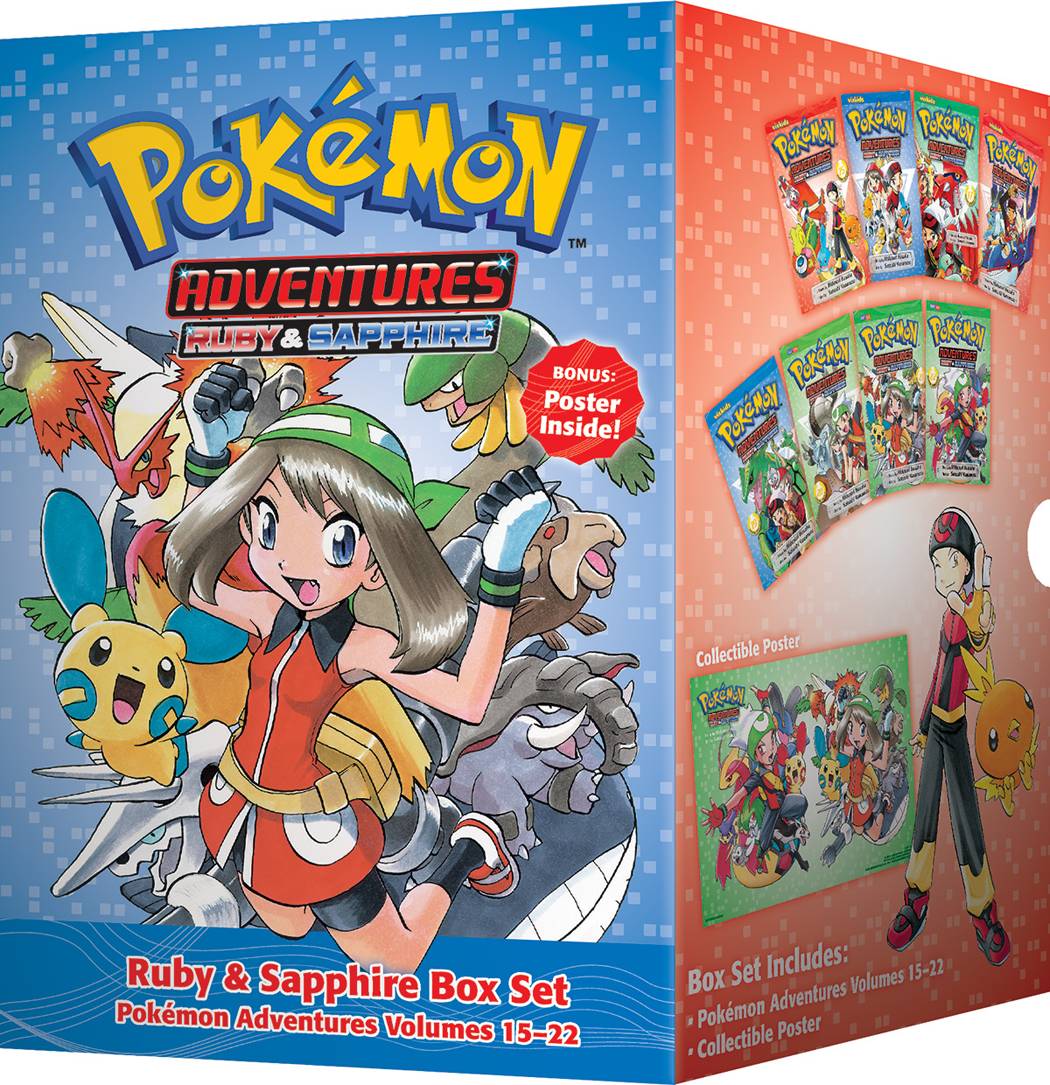 The complete Ruby and Sapphire arc, which follows our heroes through the Hoenn region, is available in a single box set (JUL141384); with remakes of the Ruby and Sapphire games coming to the Nintendo 3DS handheld this fall, there's no better time to catch yourself up on the story and characters from this generation. We've also got the second Black and White box set (JUL141383), which collects volumes 9-14 of the Black and White arc.

Pokemon Adventures will also be releasing its 24th volume (JUL141382) this fall, which is part of the FireRed and LeafGreen arc.
Our hero Red is downtrodden after being defeated by the legendary Pokemon Deoxys, but with the support of Blue and Green he's sure to bounce back! Meanwhile, Silver looks for clues to his mysterious past in Viridian City.
Return to where it all began in Kanto with the FireRed and LeafGreen arc of Pokemon Adventures!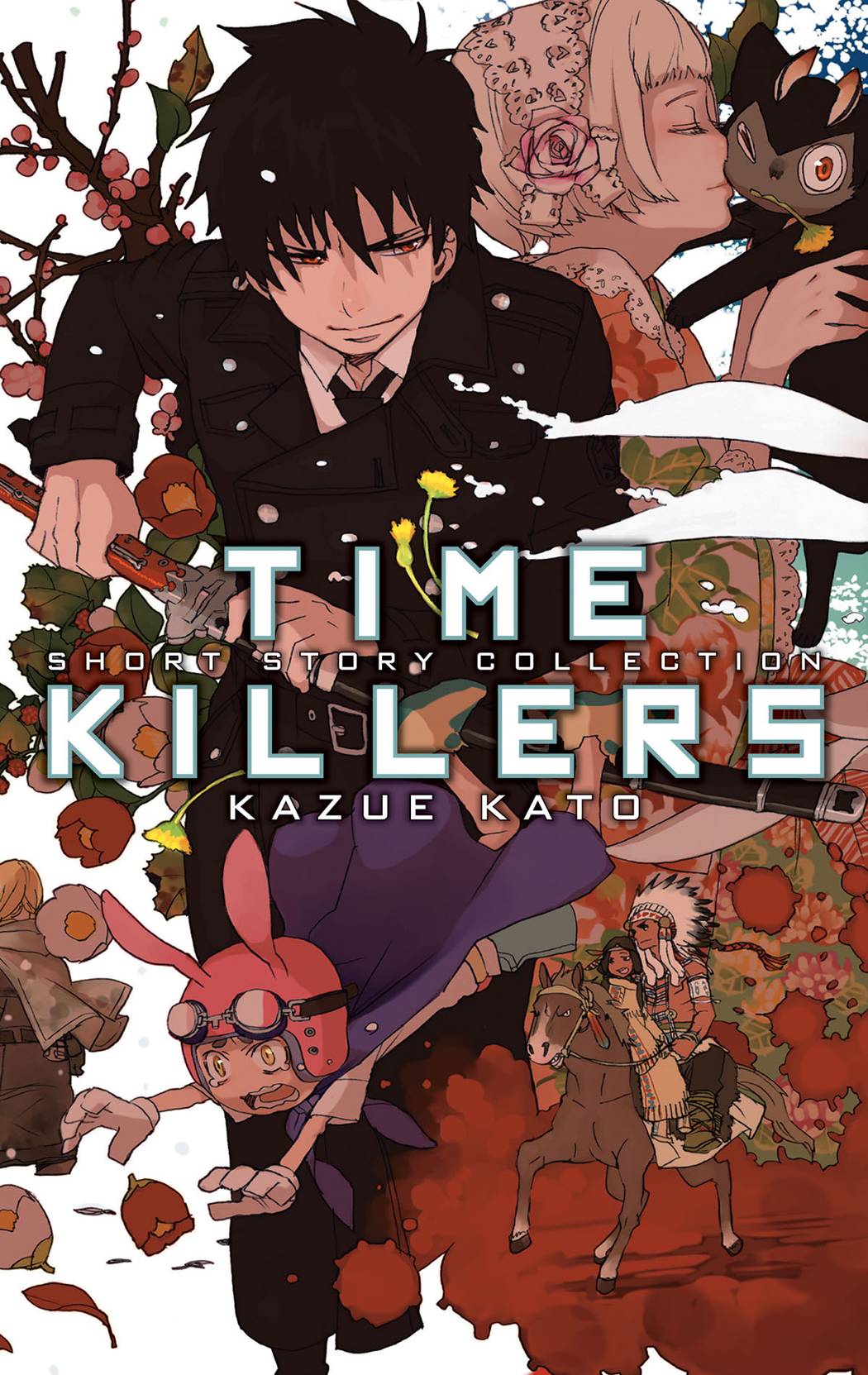 Kazue Kato is best known for the smash-hit manga series Blue Exorcist, but you can get a taste of her other work with Time Killers: Short Story Collection (JUL141500), out courtesy of Viz this fall.
This collection includes her first work, Boku to Usagi (Me and the Rabbit), and also includes character designs and stories that would later turn into Blue Exorcist.
Any fan of her work will appreciate this collection, as will anyone with a fancy for fantasy!

Since we're celebrating Halloween this month in anticipation of this year's Halloween ComicFest, we've got a horror spotlight in our manga section!
Viz Media will be releasing the Uzumaki Deluxe Edition Hardcover (JUL141529) this fall, just in time for some Halloween spooks.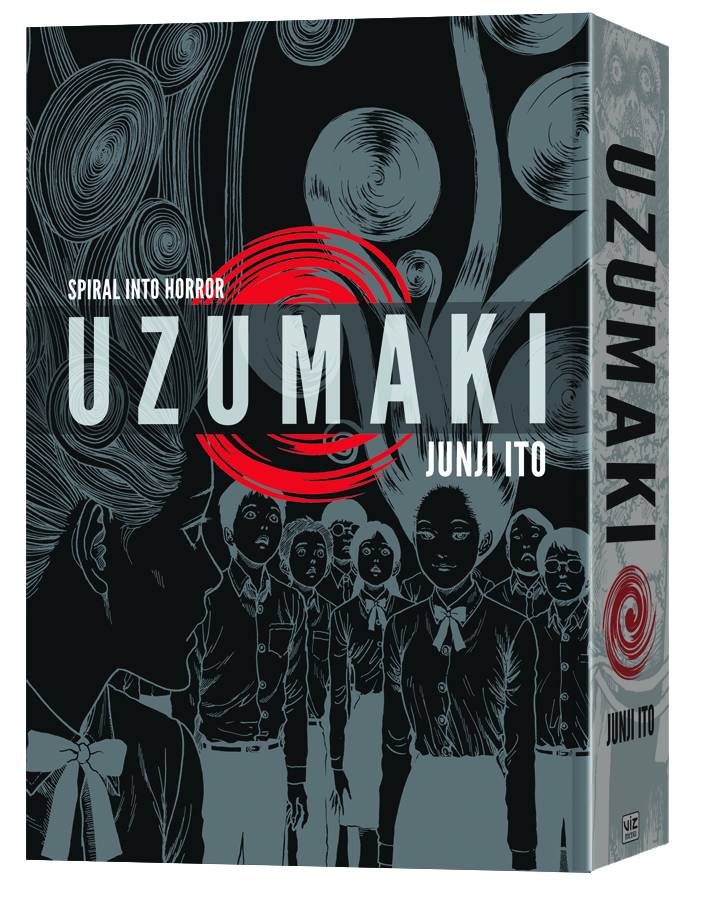 Japanese horror master Junji Ito strikes again with this story.
The small town called Kurouzu-cho is cursed – not with a spirit, but with a pattern.
Uzumaki, the spiral, is the hypnotic secret shape of the world. Discover how it causes madness in the small coastal town with the complete story, collected for the first time in hardcover format!

Thanks to Seven Seas Entertainment, we're getting the long-awaited sequel to the best-selling Alice in the Country of Clover; Alice in the Country of Diamonds: Bet On My Heart (JUL141405) releases later this summer!
Everything changes for Alice when she heads to the Country of Diamonds – especially when she realizes that none of her old friends remember ever meeting her! Pick this series up when it starts later this summer.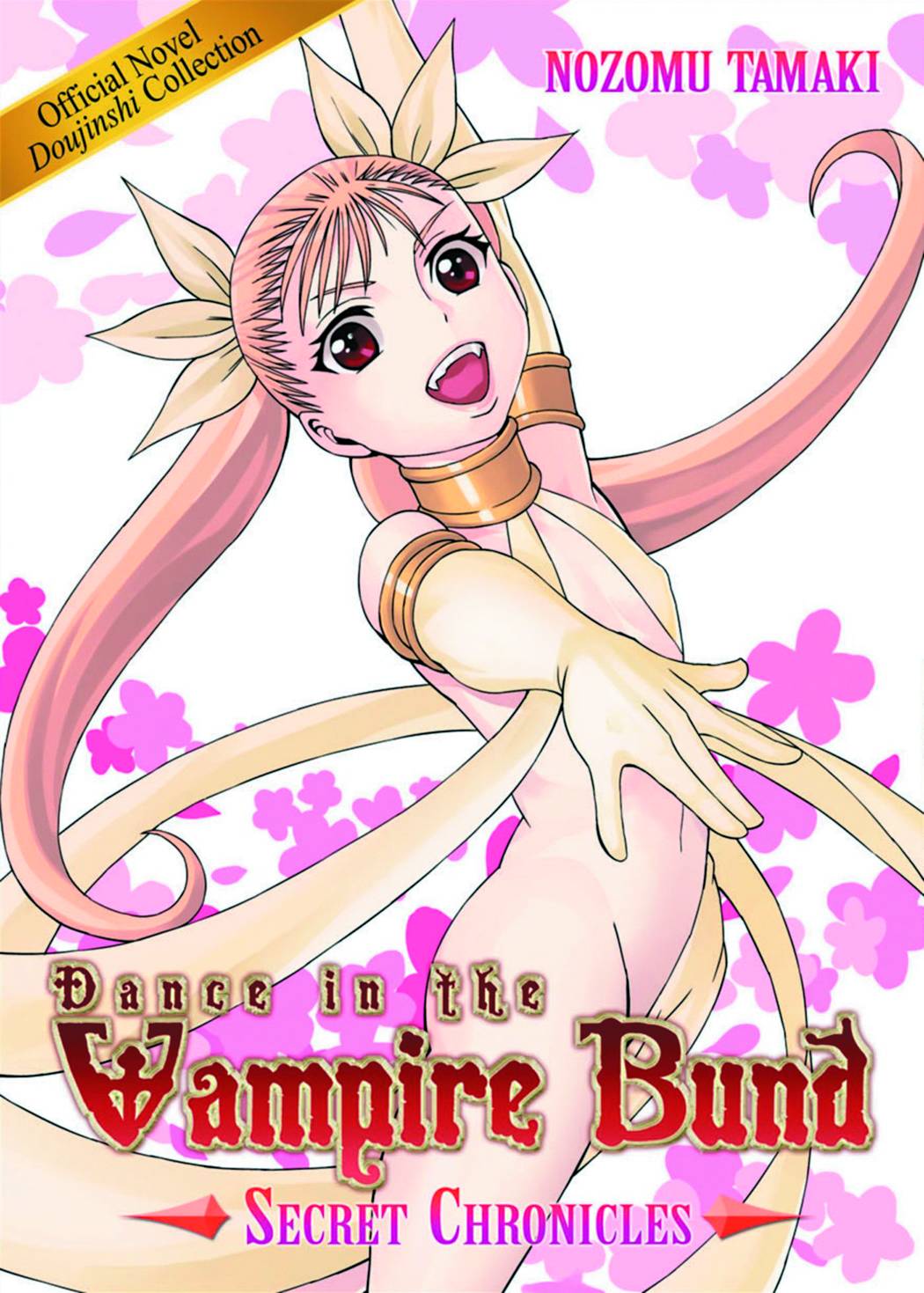 While Dance in the Vampire Bund has been around since it first started in 2005, the Secret Chronicles (JUL141408) has never before been released – and we're stoked that Seven Seas Entertainment has chosen to do so!
This exclusive collection features doujinshi (self-published comics). Series creator Nozumu Tamaki had previously released these only at past Comiket (Japan's bi-annual Comic Market) events, but now you can have them all in one book! Pick this collection up when it releases later this summer.

In No Game, No Life (JUL141411), siblings Sora and Shiro are considered "hikkikomori," or modern-day hermits, in the real world, but they're powerful gamers in their digital space.
Things go overboard when they are literally summoned into the game world of Disboard by the world's God, Tet! In Disboard, everything is determined by games – and Sora and Shiro are fated to become the "Saviors of Humanity!" Fans of Sword Art Online are sure to enjoy this light novel by Yu Kamiya, out later this summer by Seven Seas Entertainment.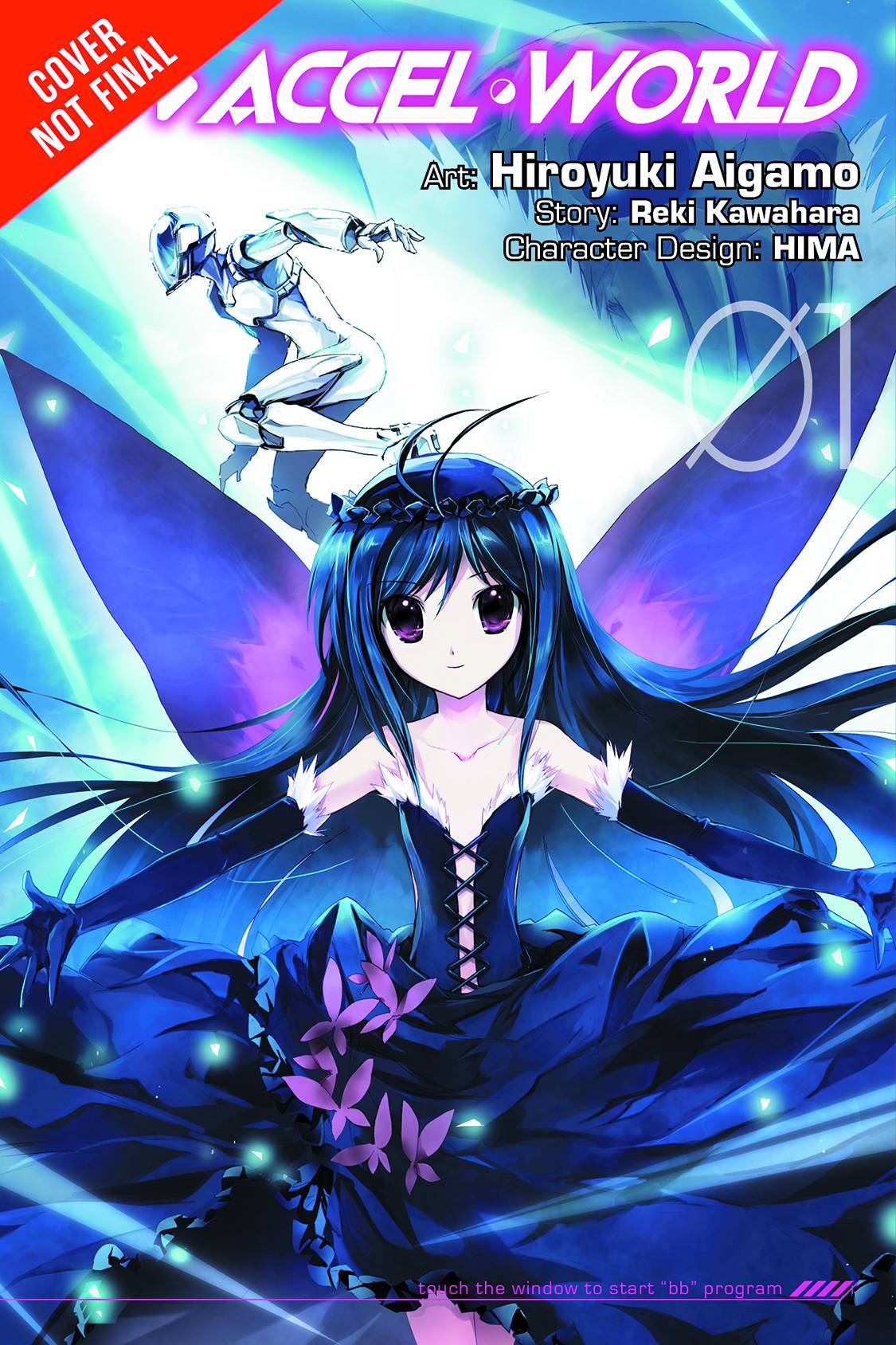 The popular light novel series by Reki Kawahara is finally making its Western debut later this summer thanks to Yen Press!
Accel World (JUL141565) is a cyberpunk adventure that stars Haruyuki, an overweight junior high school student who is introduced to the mysterious "Brain Burst" program.
This program is said to be able to accelerate the human cognitive program – to the point where time appears to stop! Can Haruyuki master the "accelerated world" and aim for the top? Find out when this series kicks off!

What if your greatest wish could be granted? Yen Press will show you what might happen in Void's Enigmatic Mansion (JUL141577), releasing in late September!
The titular mansion belongs to Mr. Void, who resides on the seventh floor. But unbeknownst to the residents of his mansion, their wishes could be granted!
However, as their stories intertwine, they start to discover that what they want might not be what's truly best for them.
That'll wrap it up for July's Manga Monthly! We hope you enjoyed reading about these fantastic upcoming releases and we're sure you'll enjoy reading them as they come out!
Don't forget, all of these titles and more can be seen in the July PREVIEWS catalog, and you can pre-order all of them at your local comic book shop!