Manga Monthly: Food, Spells, and Titans Hit Stores This Summer
Jun 12, 2014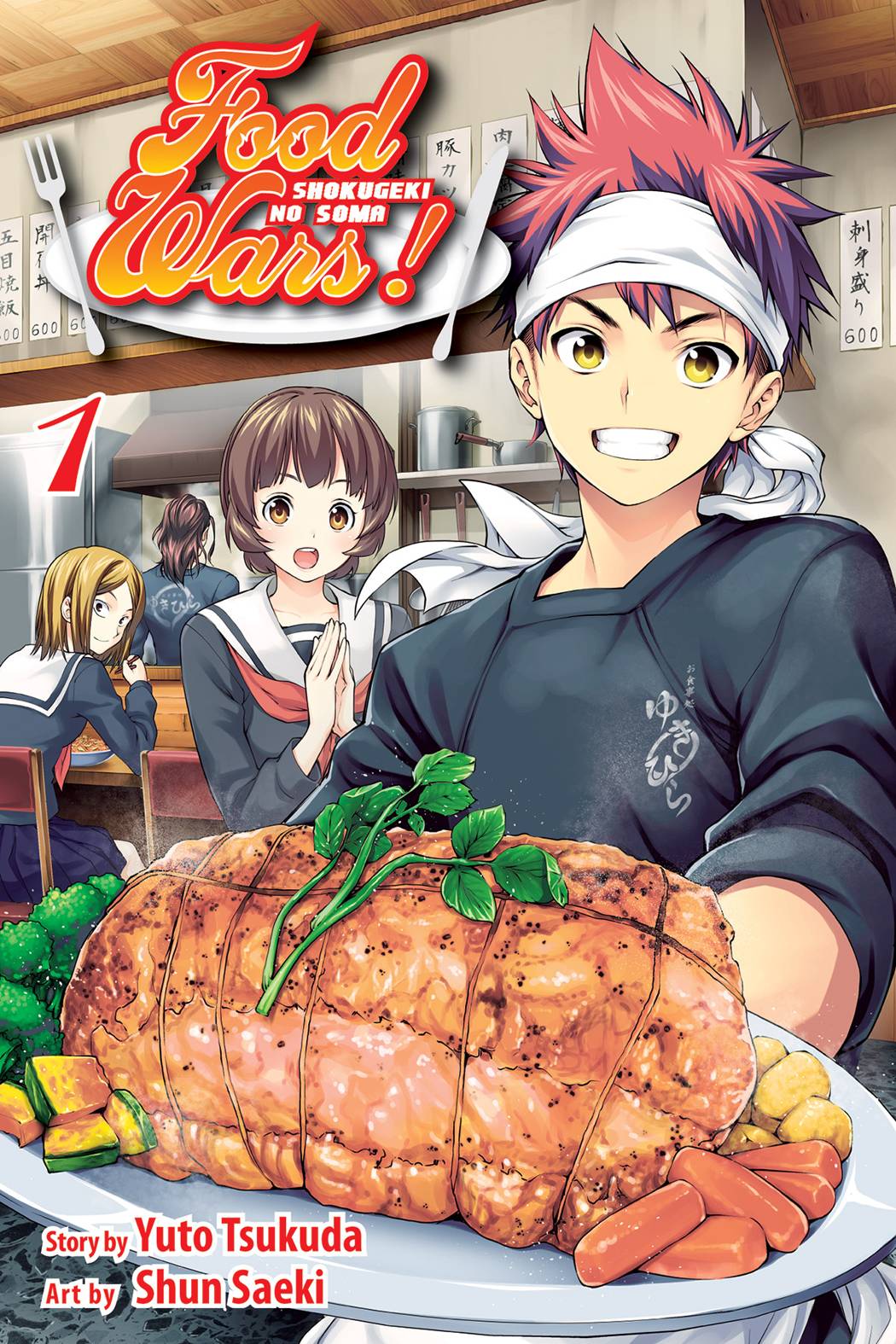 Do you prefer to read your comic books from right to left? This month, we've got some great new titles in PREVIEWS that you should keep an eye on.

Viz Media is debuting Food Wars!: Shokugeki No Soma (JUN141530), which happens to be one of our Staff Picks this month.
Soma Yukihara dreams of running his father's small family restaurant full-time. Just as he's finishing middle school, his father closes down the restaurant to go cook in America! Soma enrolls in a classy culinary school and is challenged to survive the experience – the school prides itself on the fact that only 10 percent of its students graduate! Not only that, but he struggles to convince the heiress of the school, Erina, that he should even be there. Erina possesses a legendary reputation for her "God's Tongue" which is able to taste the flavor of any dish more accurately than anyone!

Food Wars has been running as an ongoing series in Shonen Jump in Japan since 2012, and is written by Yuto Tsukuda with art by Shun Saeki.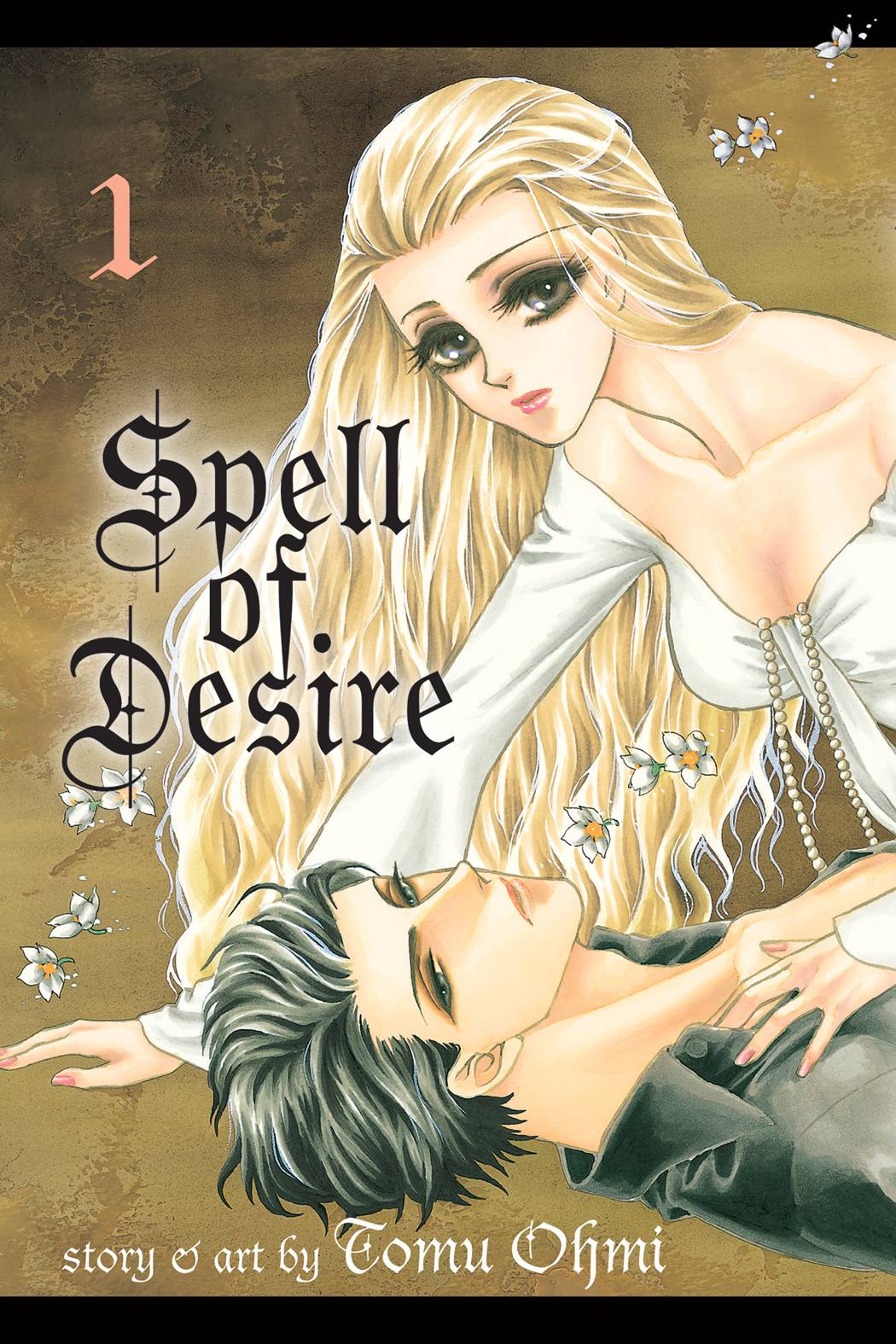 This series ranked number three on Japan's Nationwide Bookstore Employees' Recommended Comics of 2014, and we are excited to see Viz bring this hilarious look at food to the West!

Spell of Desire, with art and story by Tomu Ohmi, also makes its series debut courtesy of Viz Media (JUN141548). This shoujo series stars Kaoruko Mochizuki, who runs a small herb shop after losing both of her parents. One day, a mysterious man dressed in black named Kaname Hibiki enters her shop – and reveals that she's actually a witch! Kaoruko needs Kaname to help control her newly-discovered power. Fans of romance manga are sure to love Spell of Desire, debuting in August.

Viz is also bringing Black Rose Alice (JUN141529) to the West this summer. The shoujo manga by Setona Mizushiro features vampires – and lots of them. Dimitri Lewandoski is a celebrated tenor in Vienna in the early 1900s.
When he's killed in an accident, his corpse is colonized by the seeds of a vampire master.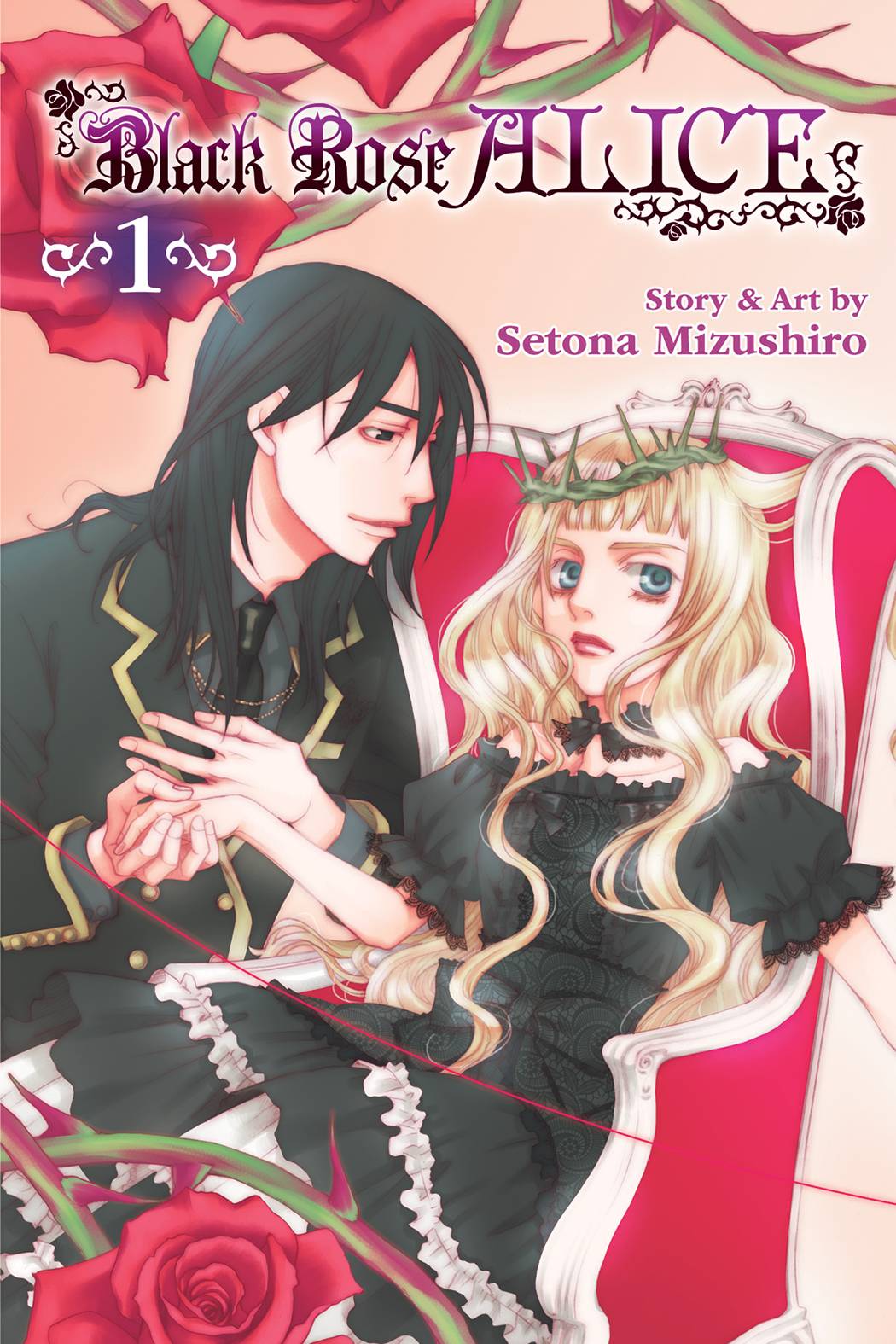 While Dimitri initially denies that anything ever happened, he's eventually forced to admit the truth as the people around him start dying.

Flash-forward to 2008. In Tokyo, Azusa Kikukawa's troubled love life ends with a fatal accident.
Dimitri appears in her dying dreams with a sinister proposal – he will save her lover if she agrees to become the breeding ground for a new generation of vampires!
With art and story both by Mizushiro, who is widely known for inserting dark themes into her romance stories, this series is sure to appeal to anyone who likes a good dose of the supernatural.

Dark Horse also has several fantastic offerings this summer in the manga department. With action-packed and dramatic offerings such as Blade of the Immortal (JUN140080), Gantz 33 (JUN140081), and Bride of the Water God (JUN140082), you're sure to find something to pique your interest.
And don't forget – they'll also be releasing the sixth volume of the Lone Wolf and Cub Omnibus (JUN140083); this series has won Eisner Awards and Harvey Awards over the last several years.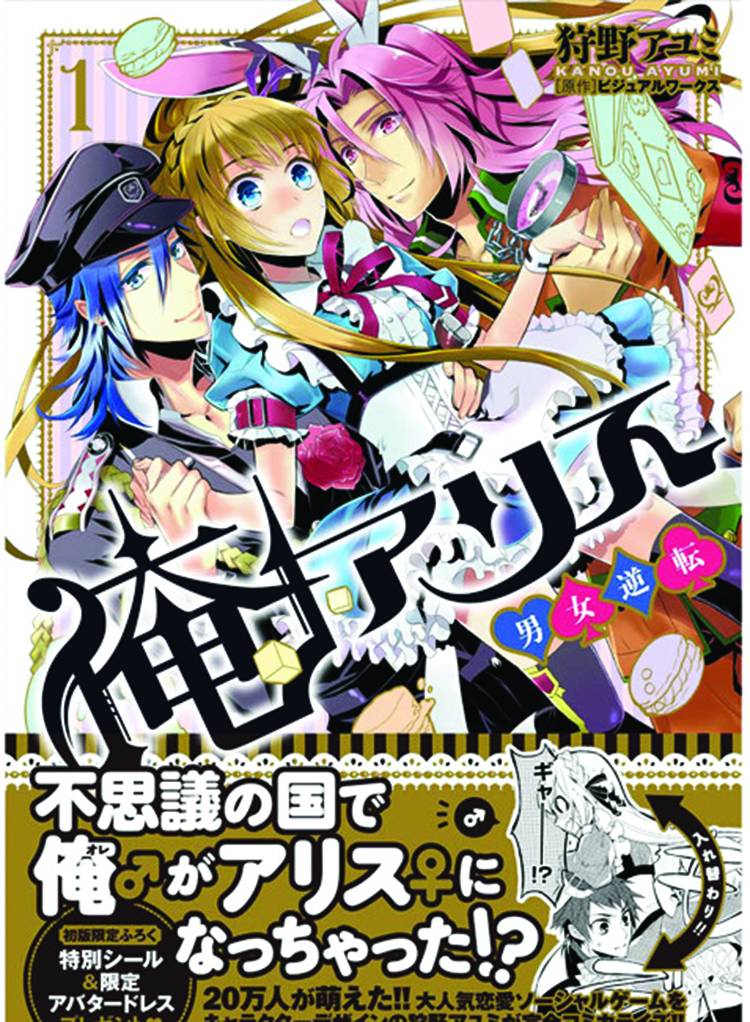 Seven Seas Entertainment brings you a new gender-bending adventure with I Am Alice: Body Swap In Wonderland (JUN141408), debuting this summer!
Makoto makes a visit to his local library and pulls a copy of Alice in Wonderland off one of the shelves, and his whole world changes. He's transported to Wonderland itself – and he's stuck in Alice's body!
Not only that, but Alice herself becomes trapped in Makoto's body; needless to say, neither are thrilled about it. The only way to reverse the swap is to travel together to Heart's Castle and defeat the King of Hearts.
Written and illustrated by Ayumi Kanou, who also worked on the Dictatorial Grimoire series, this hilarious look at a literary classic is sure to please any manga fan.

The immensely popular Zero's Familiar Chevalier (JUN141411) debuts in the States courtesy of Seven Seas Entertainment this summer!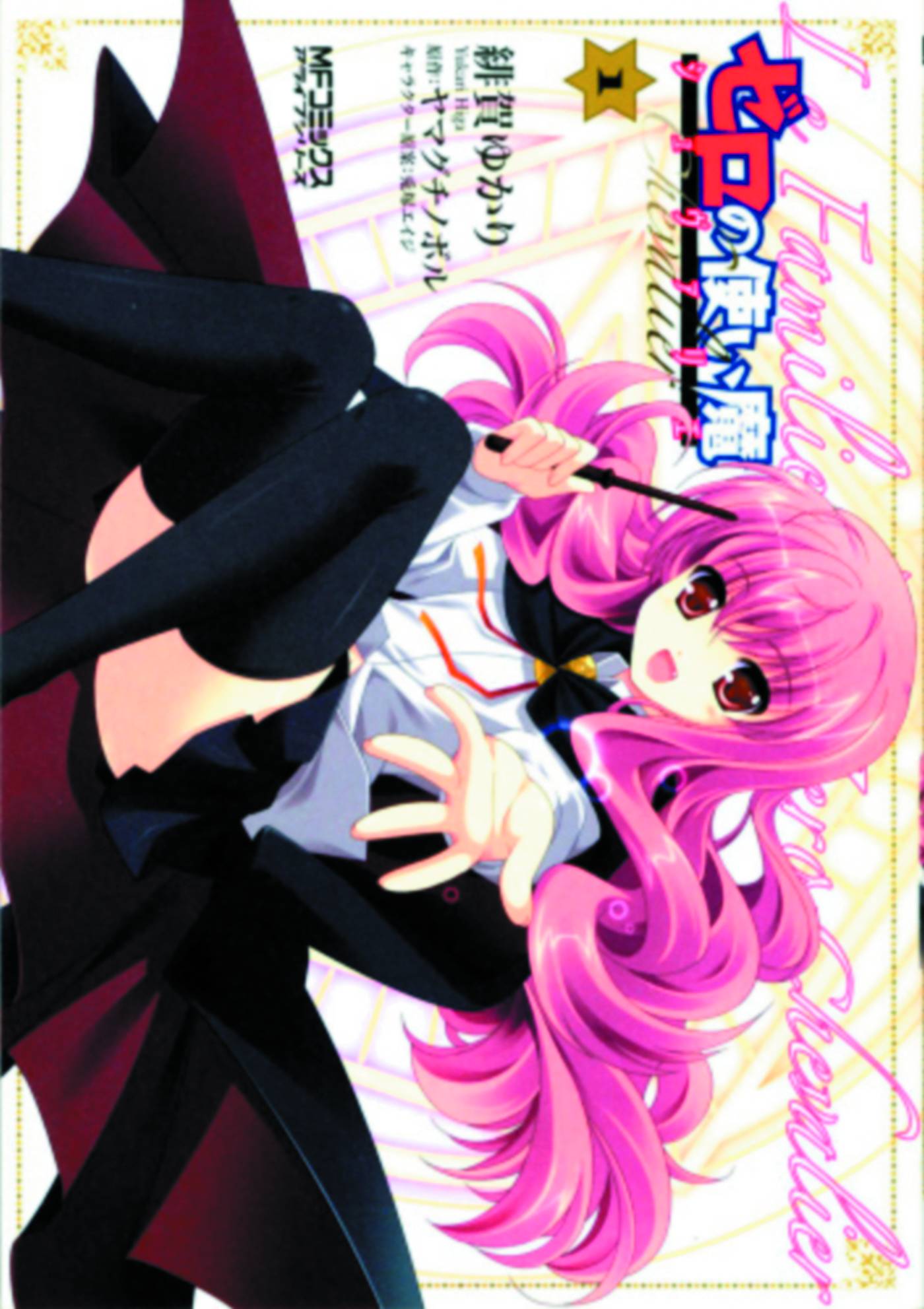 Between 2006 and 2012, the original Japanese light novel was adapted into four different anime series plus an additional original video animation episode.
Zero's Familiar Chevalier is a spin-off of the original manga and features Saito, who bumbles through the world of Halkeginia after being summed by Louise "The Zero" as her familiar.
Saito gradually develops romantic feelings for Louise, but life continues to get in the way of a budding relationship.
After an all-out war erupts, Louise and her friends must defend the land of Tristain at all costs.
Can Saito prove himself in battle to Louise and win her heart once and for all? Both fans of the franchise and newcomers are sure to love this spin-off manga.

Noragami: Stray God (JUN141312) debuts courtesy of Kodansha this summer.
While trying to save the life of a young man named Yato, Hiyori Iki was hit by a bus.The incident turned her into a half-phantom, and she soon learns that Yato is actually a god.
Though he has few followers, Yato looks to build his wealth and reputation by taking on jobs to help others, and hopes to one day have shrines built in his honor. But until then, he's a god-for-hire!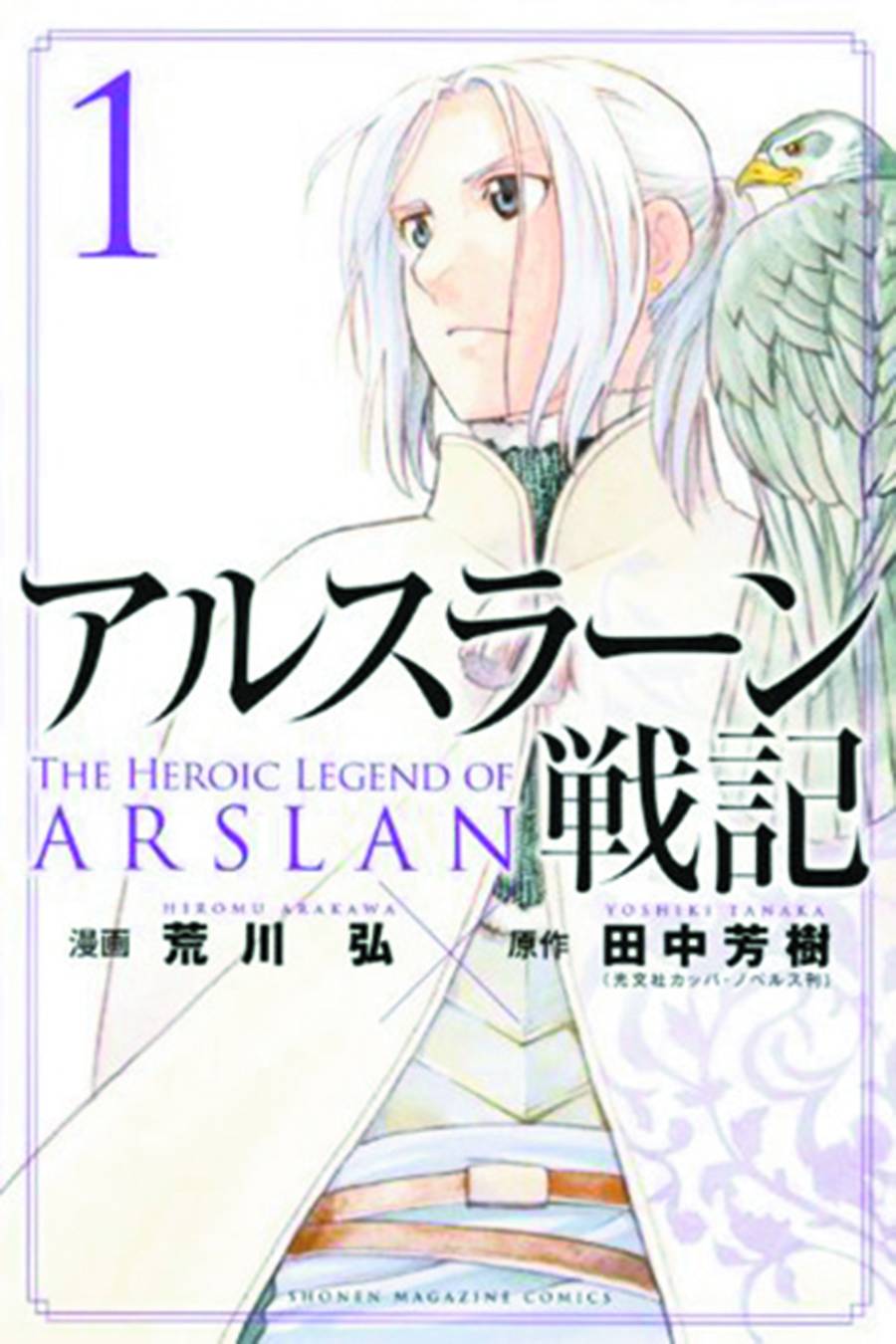 Kodansha will also bring The Heroic Legend of Arslan (JUN141308) over for its debut.
This fantasy manga is based on a novel series of the same name, which started way back in 1986 and is still ongoing today.
In this story, crown prince Arslan must stand against overwhelming odds to assemble an army strong enough to liberate his nation from an invading army led by an elusive warrior known only as "Silvermask."
This manga is illustrated by Hiromu Arakawa, best known for his wildly successful series Fullmetal Alchemist.

It's difficult to mention Kodansha without talking about Attack on Titan!
The massively successful franchise releases two different books in August: Volume 13 of the main series (JUN141304) and Volume 2 of the Before The Fall spinoff (JUN141303).
The latter focuses on what was going on with the Survey Corps before the main series began, and is based on the light novel series of the same name. Anyone interested in the lore of the world of Attack on Titan is sure to love Before The Fall!
In the main series, the Survey Corps take Eren and Krista into seclusion and start to make plans to reclaim Wall Maria, and we start to learn the truth behind Krista's past.

This is just a small slice of what's featured in this month's PREVIEWS.
Be sure to pick up the most recent issue at your local comic book shop for a full list of the upcoming manga releases!