Collector's Corner: Interview with John Ruffin
Aug 13, 2018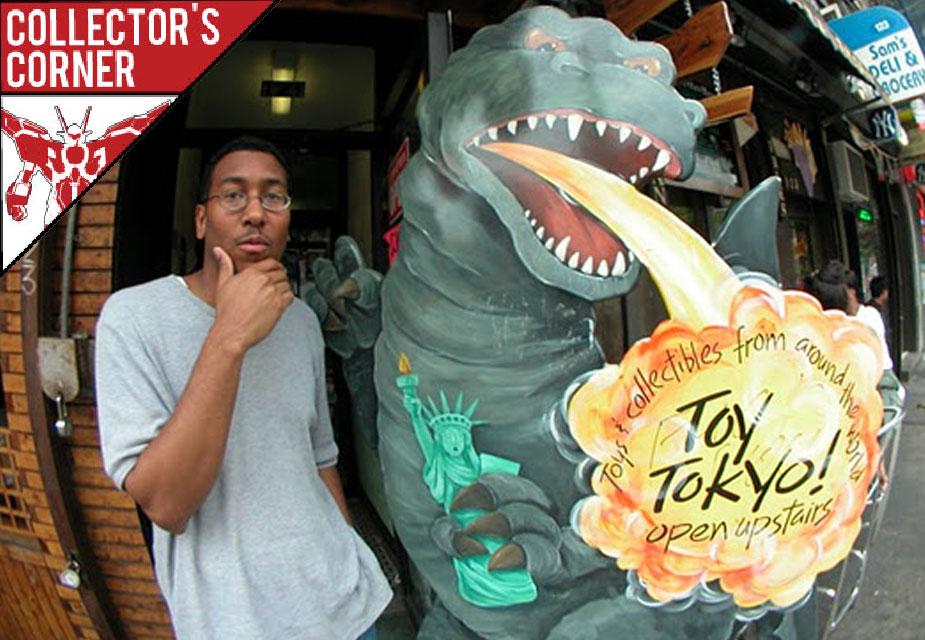 PREVIEWSworld ToyChest proudly introduces Collector's Corner! Here, we'll highlight anyone and everyone with a love of toys and collectibles. Whether it's a hardcore collector with no room on their display case or a veteran sculptor who makes a living in the industry, we'll talk to anyone who lives and breathes toys!
This week, we talk to John Ruffin, a Godzilla expert who has been collecting Kaiju collectibles for over 30 years.
Learn how John started collecting and what it takes to be a Godzilla expert.
---
TELL US ABOUT YOURSELF:
I've been a Godzilla fan since the age of four. Growing up I was fascinated by dinosaurs but Godzilla beat them all. I spent hours drawing and watching Godzilla. Today, I am graphic designer and web designer, who lived in Japan for about six years. Four years ago, I became a Godzilla toy photographer. Four years ago, I became a Godzilla toy photographer to capture my collection forever in pictures and to express my creativity. I wanted to get my Godzilla figures off the shelf on in to action in front of the camera, recreating those memorable Godzilla cinematic moments.
WHEN DID YOU START COLLECTING?
I started collecting Godzilla in 1978. I went to Kiddie City where I purchased my first Godzilla figure, the rubber Godzilla King of the Monsters Bendy Figure by GLJ Toy Co. A few months later, I added the Mattel Shogun Warrior Godzilla. My parents would get me the Mattel Rodan and the Shogan Warrior Great Mazinger for Christmas. Soon after I would add figures from Mattel's Godzilla's Gang with Godzilla games, models and puzzles I wanted every Godzilla collectible I could find. In the 70s, I bought Famous Monsters of Filmland from my local convenient store. I was glued to every page trying to figure out how to get every Godzilla item I found. From the early 80s, I began collecting Japanese Godzilla toys and collectibles from local events (Philadelphia's Japanese Animation Society), conventions and toy shops (Rocketships & Accessories, Fat Jacks Comics, Japanimation and Comics Too, Quakerhead Collectibles, Outerlimits, Image Anime, Toy Tokyo, Forbidden Planet and others). I went to many shops, places, and conventions from the east coast to the west coast. I wanted more collectibles, so that meant I had to go to Japan, the birthplace of Godzilla. Going to Japan is a dream for every Godzilla fan. Since my first trip in 1994, I've made more than 20 trips to Japan to build my collection.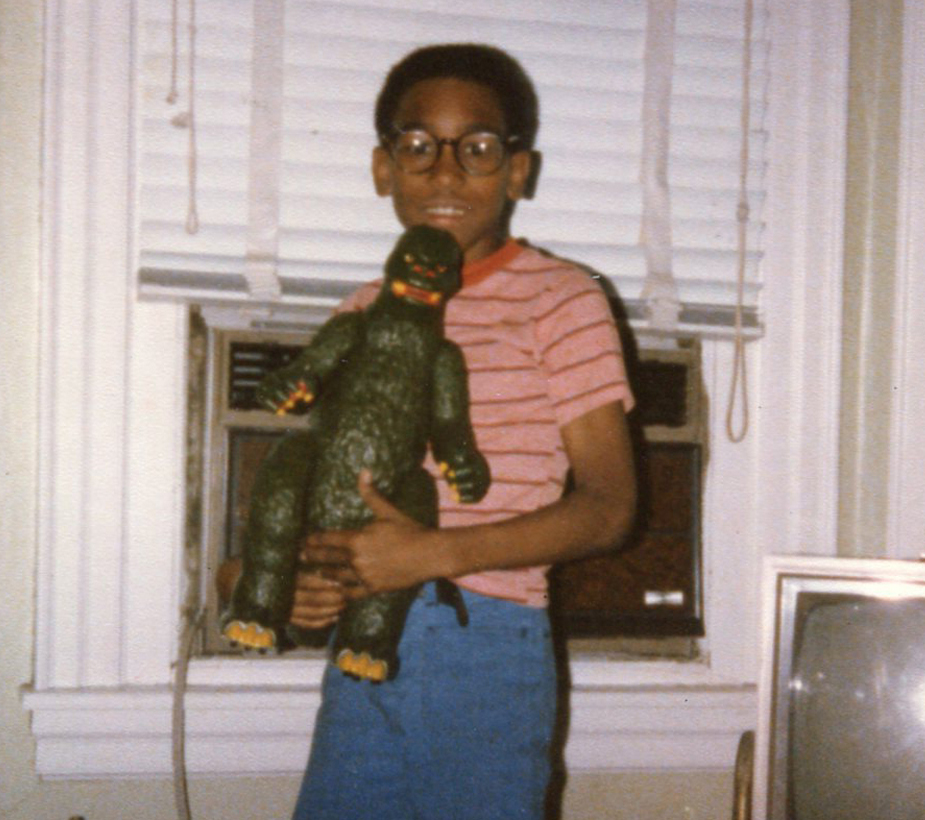 WHY GODZILLA?
Godzilla and other Japanese monster movies and tv programs had made a lasting impression on my childhood. After school I spent hours watching Japanese tv programs like Ultraman, Johnny Sokko and His Flying Robot, The Space Giants, Speed Racer, Marine Boy and Astro Boy. But it was Godzilla that I loved the most. I was hooked when I saw my first Godzilla movie at 4 years old. Growing up I searched TV guide for Godzilla movies every week. On the weekends, I was fixed to the television waiting for a Godzilla movie to start. I had my dad's tape cassette recorder ready to capture every roar so I could relive the experience over and over again during the week. During the 80s and 90s I built up a large collection of Godzilla movies recorded on VHS cassettes that I still rewatch today to relive the memories of the past. I learned many life lessons watching Godzilla that often dealt with mature topics. My appreciation for Godzilla continues to grow deeper every day. Godzilla's meaning and significance is very relevant for today. Godzilla is more than a man in a suit and at his very essence he is a man turned into a monster whose meaning lies in and beneath his skin.
DO YOU HAVE ANY FAVORITE PIECES?
When I was growing up, there weren't many Godzilla collectibles available. So some of my favorite pieces include my very first Godzilla toys, my vintage Godzilla records, books and magazines. My favorite childhood figure is Godzilla from the Godzilla's Gang figures and my very first Japanese figure, the Bandai MechaGodzilla released in 1983. I have wonderful memories of my Aurora models of Godzilla, Rodan, King Ghidorah, and King Kong. I hold dear the many Godzilla gifts from my family and friends over the years. My parents got me my first big Godzilla figure, the Bandai 18" Godzilla 1964 figure. I will always cherish the Godzilla collectibles from my brothers. Today, my favorite figures are from my growing X-Plus Godzilla vinyl figure collection. I have more than 70 X-Plus figures that ranging from 25 to 52 centimeters. Other favorite pieces include a copy of the book "Spring and Asura," an anthology of poems, that is seen in the opening moments of Shin Godzilla (2016). I cherish my copy of the original Godzilla 1954 movie script along with the Shin Godzilla script, autography by the film's director Shinji Higuchi and cinematographer Keiichi Sakurai. A couple months ago, I finally got the amazing Kaiyodo Replica Shin Godzilla I wanted since 2016. It is now the centerpiece of my collection.
WHAT IS YOUR HOLY GRAIL?
My holy grail collectible is the Human-Sized Yuji Sakai Godzilla that sells for about 40K (minus shipping). It would no doubt become the center of my Godzilla museum.
WHAT IS YOUR ADVICE TO FELLOW COLLECTORS?
Collect what you love! Don't compete with others but rather collect with friends. Make a budget and try to keep to it. Avoid going into debt. Buy that thing you really wanted when you see it because you might not ever see it again and if you do, the price might be out of reach. Don't collect only to make money which should be an afterthought. Enjoy and display your collection. Express your passion and creativity through your collection. Share your collecting with others through blogging and social media. Make others feel like they are collecting with you.
WHERE CAN PEOPLE FIND YOU ONLINE?
I go by MyKaiju and can be found at MyKaiju.com and on social media (facebook, twitter, instagram, and Flickr). Please check out my Godzilla toy photography. I'd like to hear from you and about your toy collection.
Links:
https://www.facebook.com/mykaiju
https://www.flickr.com/mykaiju/