Get Graphic: Dave Chisholm Searches For Miles Davis
Nov 06, 2023
Interview by Troy-Jeffrey Allen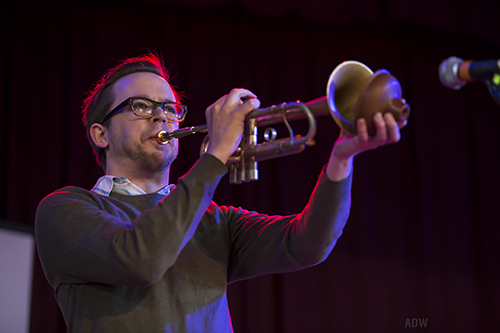 What can be found from artistic restlessness? Miles Davis And The Search For The Sound has the answer.
In comic shops this week, artist-writer Dave Chisholm presents a lush testimony to the expression and drive of Miles Davis. This 150-page hardcover invites readers to see sounds the way the jazz musician could.
Keep reading...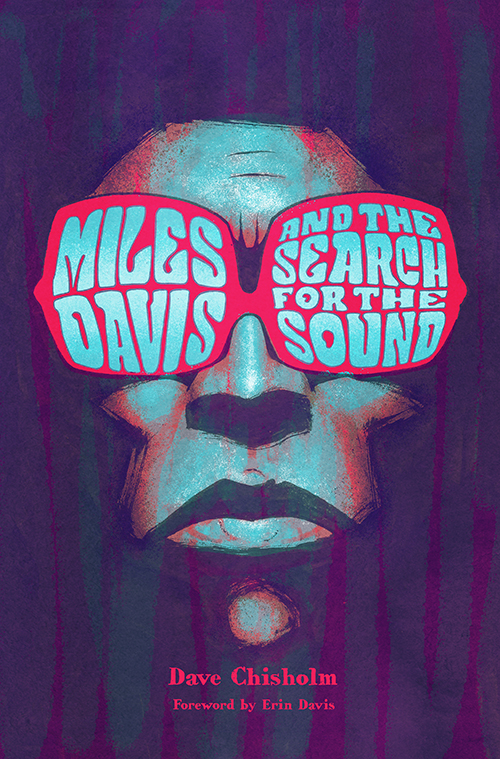 We love hearing origin stories. How did you discover Miles Davis?
My parents are huge music enthusiasts and old hippies. They listened to a lot of Miles and Mingus when I was little. "Sketches of Spain" is the first music I ever remember hearing! I started playing trumpet when I was 11 and it didn't take too long for me to rediscover Miles and become totally obsessed with his music. In high school, his music was just about all I listened to and I made a bunch of paintings of him and he has continued to be an artistic north star for me—his courage to pivot on a dime, to change his whole musical or artistic identity, to try new things in the name of making art.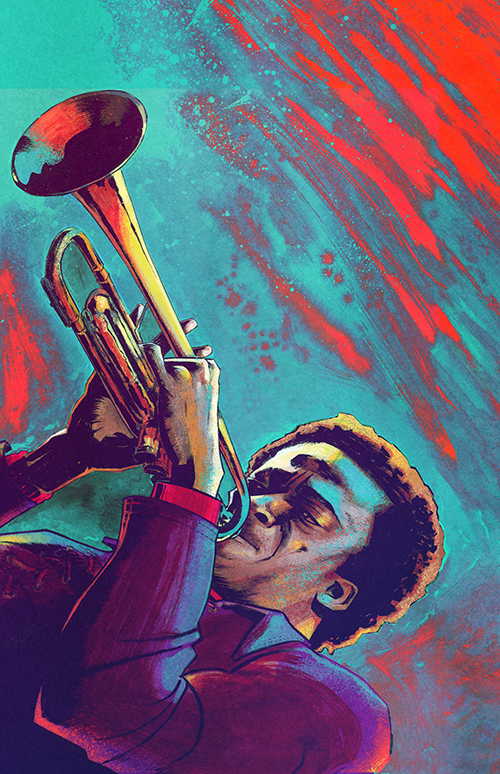 What is the SEARCH FOR SOUND?
When I look at Miles' career, there's a searching restlessness to it. He went from being an apprentice in Charlie Parker's bands to joining forces with Gil Evans to make the sides that eventually became "Birth of the Cool," a new, softer sound to counter the so-called "hot" sounds of Bird and Diz, of bebop. He brought a real direct, simple blues format to the forefront with "Walkin'" that started the "hard bop" sound. "Kind of Blue" revolutionized the music by really showing the viability of modal jazz—improvised music based on a more static, spread-out structure rather than the breakneck chord and key changes you'd typically hear in jazz at the time. His large ensemble collaborations with Gil Evans in the late '50s and early '60s really elevated the big-band sound for the first time since the swing era—and his second quintet really revolutionized small-group interplay—that group was telepathic! And then the incredible impact of "In a Silent Way" and "Bitches Brew," his pivot to rock-influenced electric music. And so his career has this restless, searching quality. There's this great bit in his book where he recounts an event from his childhood, when he was visiting his grandparents he was walking down a rural, forest-lined road, and heard this music from the woods. This music—whatever it was!—had a profound impact on him. In his book, he says that after that moment he knew what he wanted his music to sound like. In his autobiography, he recalls this exact moment several times—particularly as a sort of sonic goal in those moments of sound innovation that pepper his career. So yeah… the SEARCH FOR THE SOUND to me is THE defining quality of MIles' career—the single through line that ties all of these radical stylistic shifts together. It's incredible!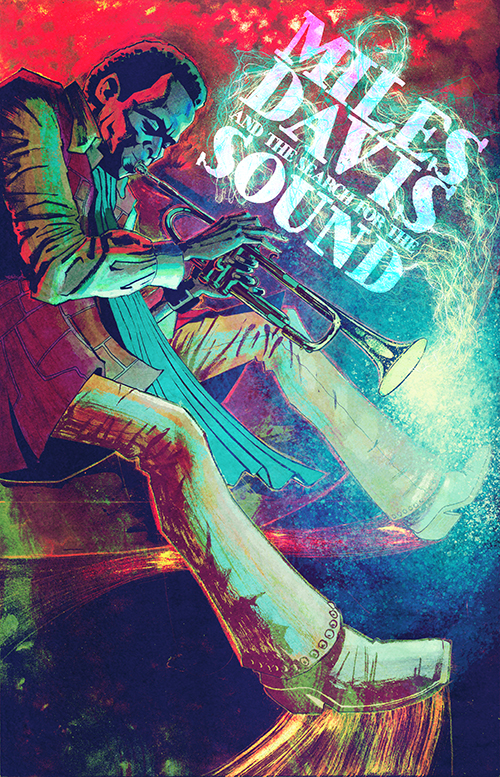 So, this book is essentially from Mile's own words. Where are you pulling Mile's own accounts from?
They're adapted from a number of television and print interviews, a few articles Miles himself wrote, and from his own autobiography.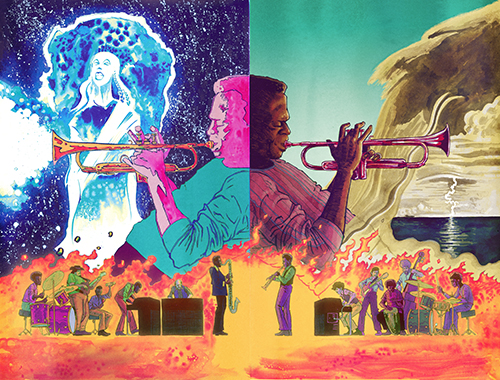 Did you originally intend to make an "autobiographic novel" or did this project take on a mind of its own?
In my mind, this book is an unofficial sequel to my 2020 graphic novel CHASIN' THE BIRD: CHARLIE PARKER IN CALIFORNIA. For that book, I framed the story as a series of vignettes each narrated by a different person whose life intersected with Bird's during the few years he lived on the West Coast. Each chapter had a different visual approach depending on the POV of the narrator. I took this approach because there are relatively few existing interviews with Parker, who died tragically young.
I knew that I was going to use stylistic shifts in this book, but instead to show Davis' radical shifts in his musical output—and thankfully Davis lived quite a bit longer and so right away I knew that the project would all be told in Davis' own words. My spreadsheets and reference books are pretty intense for this one, that's for sure. I'm super proud of the mosaic of sources, how the narration all fits together!
You're also the artist on this. What tools do you use to draw?
The pages are all done on vellum Bristol board—pencils and inks that are scanned and then colored and lettered in Photoshop. I am always trying to add more texture to my work so for much of this book I use colored pencils and/or colored ink to add some more value and texture into the work. Some bits were also hit with a razor blade to grunge up the pages as well. I can't wait—I'm so proud of these pages.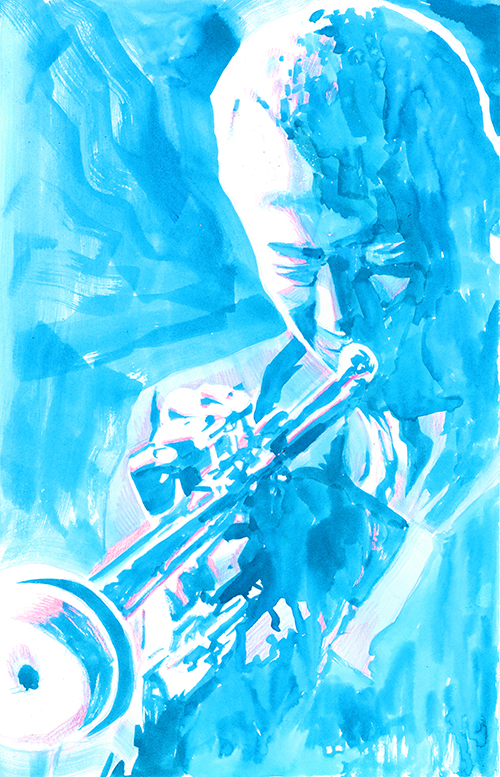 In terms of readers, who do you think MILES DAVIS AND THE SEARCH FOR SOUND is for?
First off, you don't need to be a Miles expert to dig it. Anybody—I mean, there's some adult language in the book so anybody old enough to handle that—could pick this up and become engaged with the story, this story of this obsessed genius and his singular quest. I wanted to thread that needle to make it instantly approachable for anybody but also to make a product that would satisfy rabid Miles fans—like myself! Ultimately, with a book like this, I want comic and graphic novel enthusiasts—or anybody who just likes quality storytelling—to pick it up and to get curious about the music of Miles Davis. And I want diehard Miles Davis fans to pick it up and get curious about the incredible storytelling potential of the graphic novel format—and to pick up more books!
Looking forward, what can readers expect from the graphic novel?
An engaging, entertaining portrait of an obsessed artist with an emotional, decades-spanning story, told with an innovative shifting visual style that reflects the incredible music from Miles' storied career.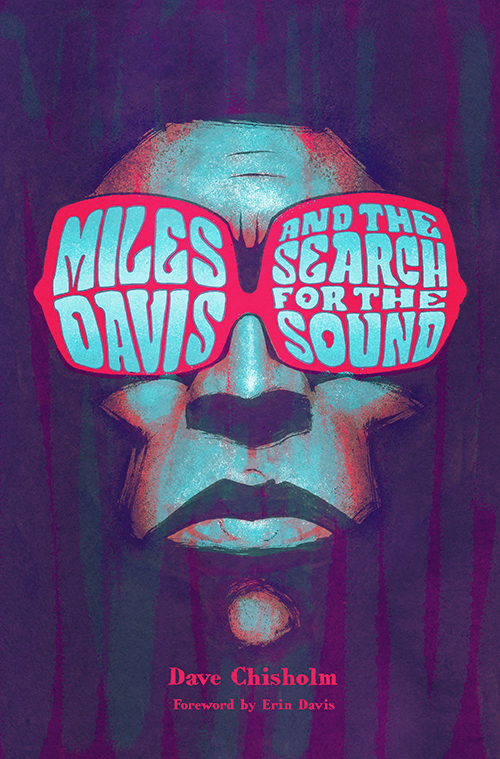 Miles Davis And The Search For the Sound is available this week at your local comic shop. Reserve your copy with PREVIEWSworld Pullbox.
Keep an eye on PREVIEWSworld.com's Twitter, Facebook, YouTube, or Instagram for more artist spotlights!
Z2 COMICS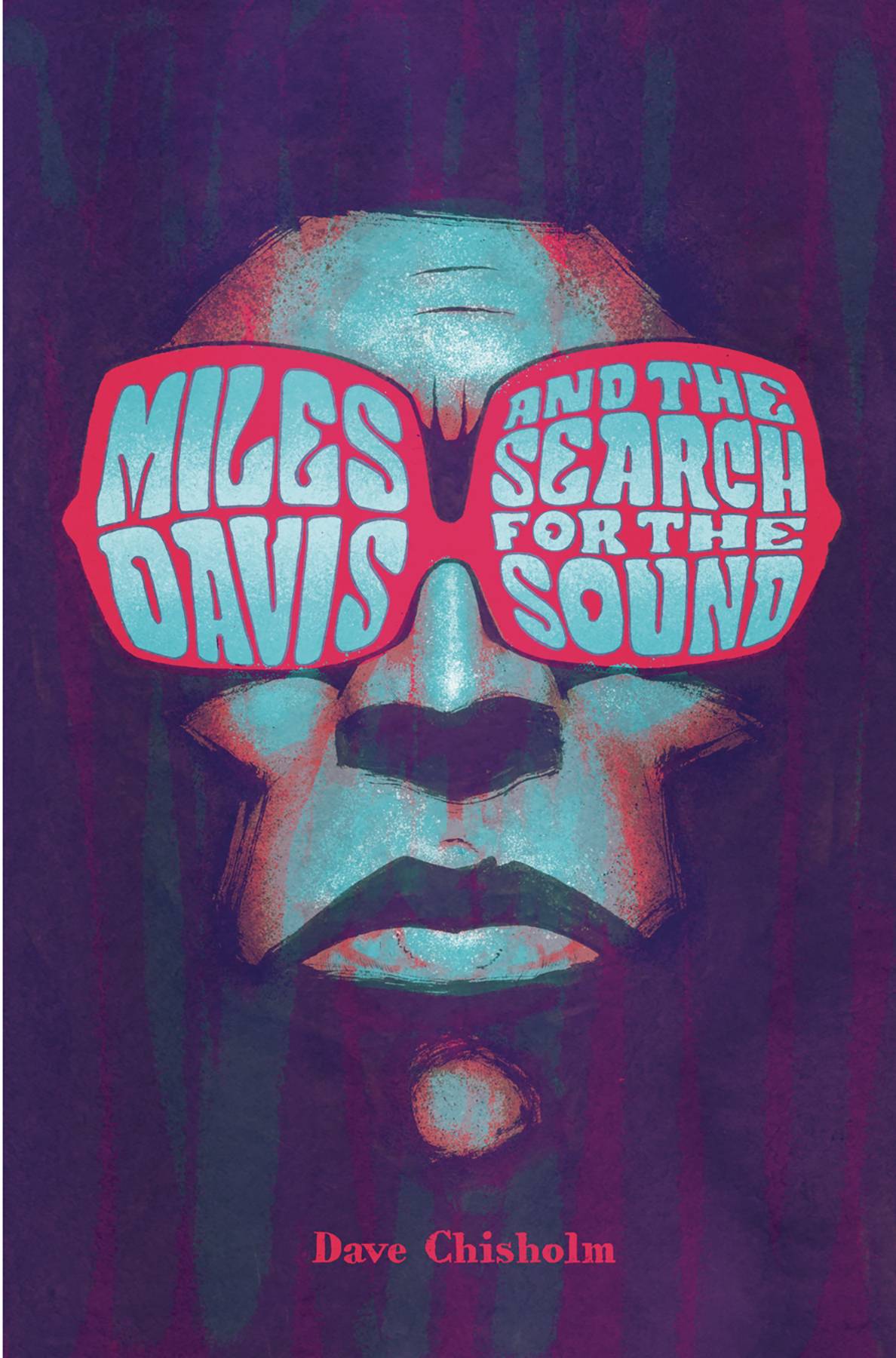 (W) Dave Chisholm (A/CA) Dave Chisholm
With narration adapted from Miles Davis' own words and an innovative visual style that shifts to reflect Davis' constant musical changes, this 150-page graphic novel follows Davis through four decades of musical innovation, all centered around his quest to find a mysterious sound he heard on a moonlit country road as a child. Meticulously researched and expertly crafted by writer/artist Dave Chisholm-a doctorate holder in jazz trumpet from the Eastman School of Music-Miles Davis and the Search for the Sound deftly explores the often volatile journey of Miles Davis and his world-renowned music.
In Shops: Nov 08, 2023
SRP: $39.99
PREVIEWS Page #459
****
Troy-Jeffrey Allen is the producer and co-host of PREVIEWSworld Weekly. His comics work includes MF DOOM: All Caps, Public Enemy's Apocalypse '91, Fight of the Century, the Harvey Award-nominated District Comics, and the Ringo Awards-nominated Magic Bullet.