Get Graphic: Aleksi Briclot's Multiverse of Film, Games, and Comics
Feb 07, 2023
Interview by Troy Allen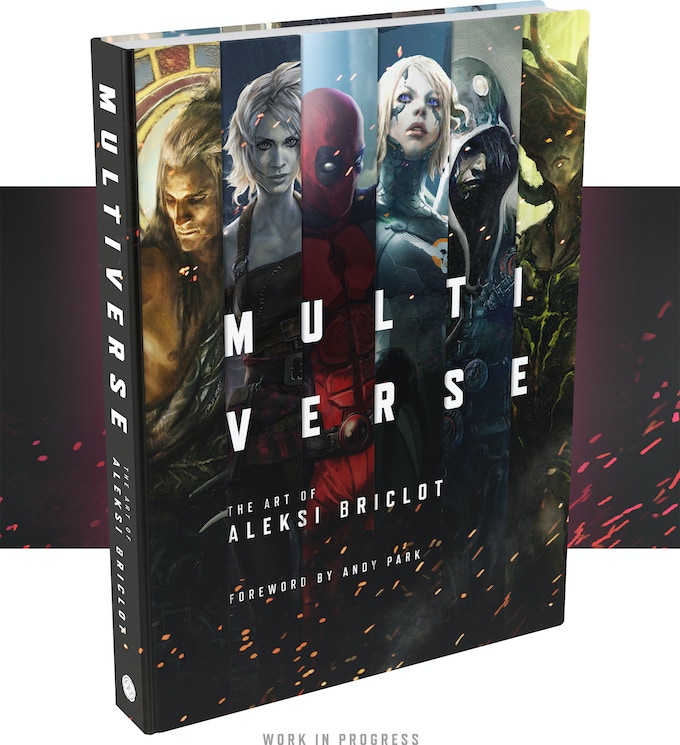 Welcome to the multiverse of madness.
Renowned illustrator Aleksi Briclot talks with PREVIEWSworld about a career that spans comics, video games, films, and beyond. All in service of his new Kickstarter artbook titled Multiverse: The Art of Aleksi Briclot.
Find out more about his Kickstarter in the following interview...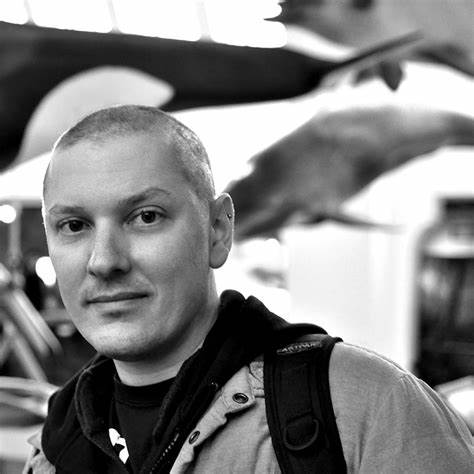 Firstly, who are you and where do hail from?
My name is Aleksi Briclot and I'm from France. I'm a concept artist, art director, and illustrator. I've also done some graphic novels.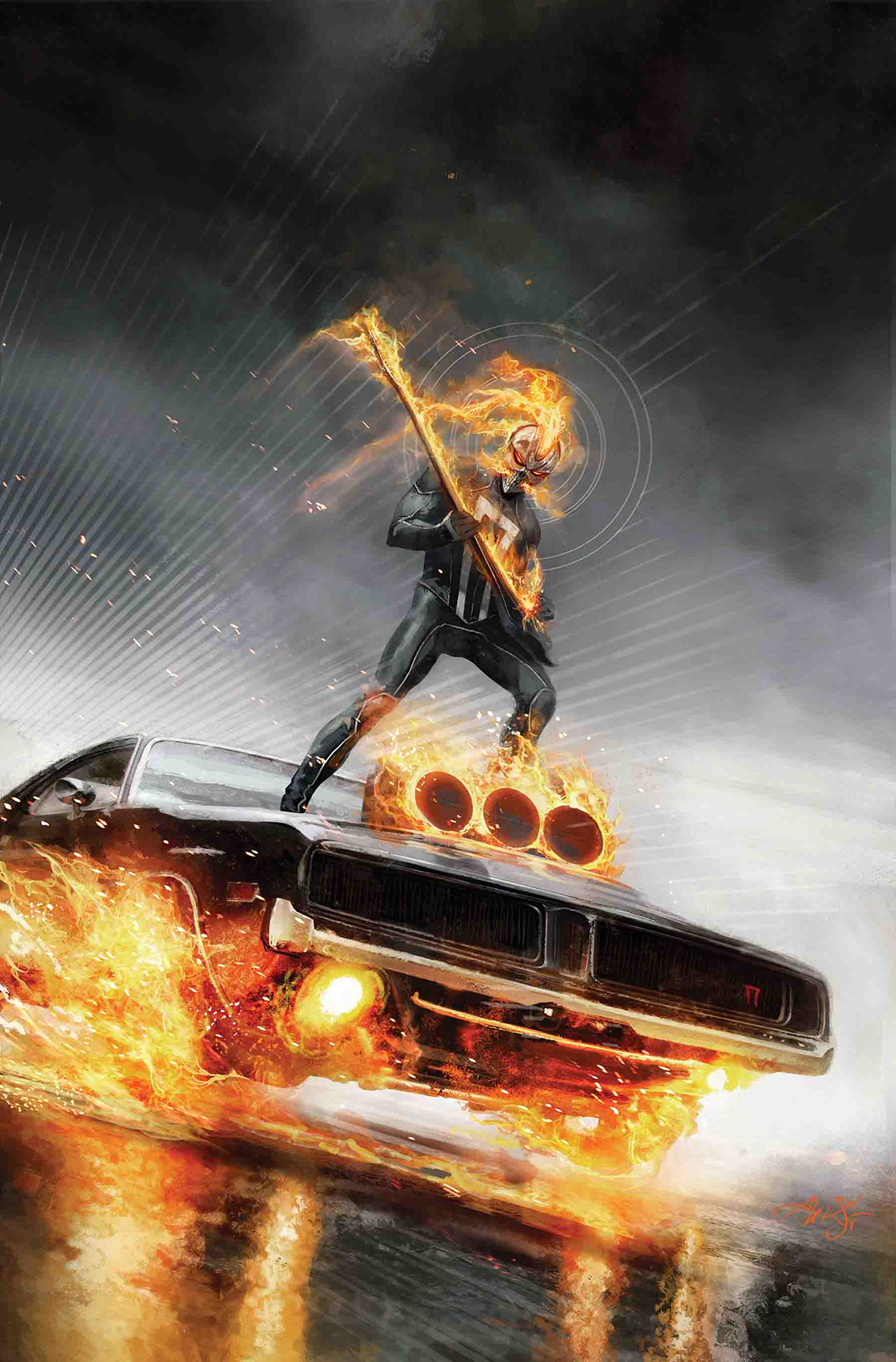 How did you get into comic books as a fan?
I started reading European comic books quite early, as well as Marvel comics. And so as a kid, I started drawing by mimicking those books and those artists. Then of course my influences, inspirations, and learning broaden up too much more sources. But I must admit that comic books are still one of my favorite media. I've professionally produced two Spawn graphic novels for Todd MacFarlane and also some involvements in French comics. It's a medium that I enjoy as a reader and also as an artist. I'm currently working on my own next graphic novel!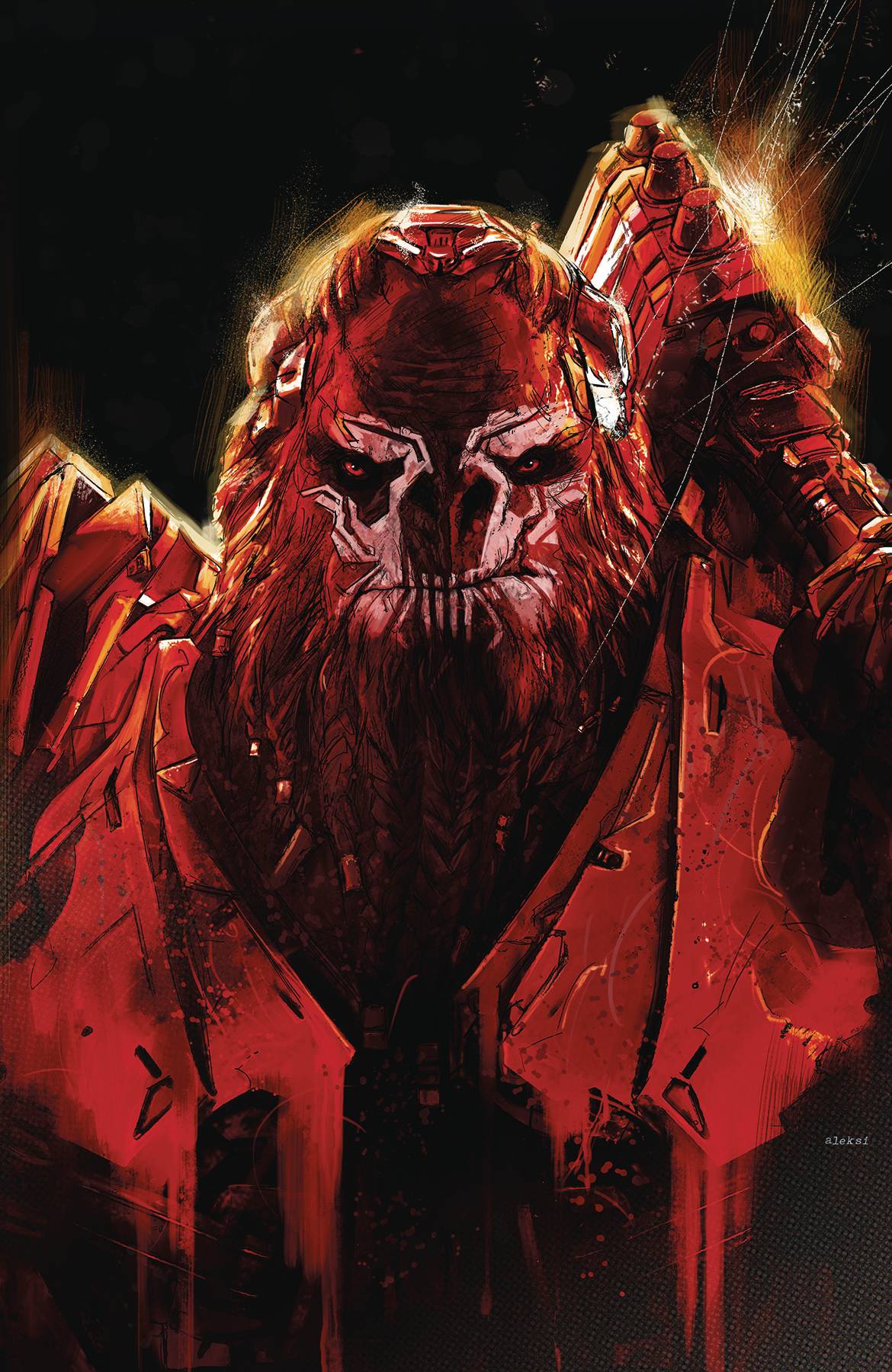 How did you get into art as a professional?
I had a school background in visual communication and graphic design, but this isn't exactly the path I've followed. I've worked on my own portfolio and I started really early in a video game studio as well as an illustrator for role-playing books and games. Then more and more exciting projects followed…It's like some kind of "exponential dynamic."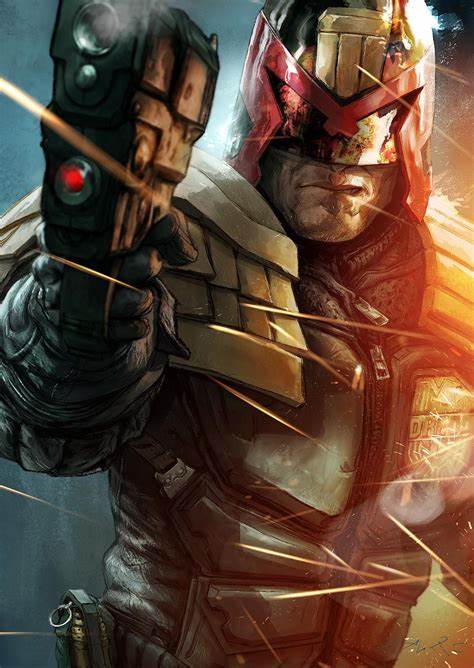 What can you tell us about Multiverse: The Art of Aleksi Briclot?
I'm really excited about this new project -- a huge monograph (272 pages) featuring the best of my works so far. It will feature a lot of illustrations, concept art, posters, sketches, and more. It's a big career retrospective that is covering a huge amount of different projects I've worked on: games, cards, books, video games, movies, plus some more personal works, some traditional ones too. There will be a long career interview and also a lot of personal notes and stories. I'm sharing some of them during the campaign as news.
There is also an emotional side to this book for me. There are a lot of memories, experiences -- parts of my life that came back to my mind too. So it won't be in the book, but it's an intense experience for me at least.
But the book will be first about pictures and images. I should add that I'm really proud of it too!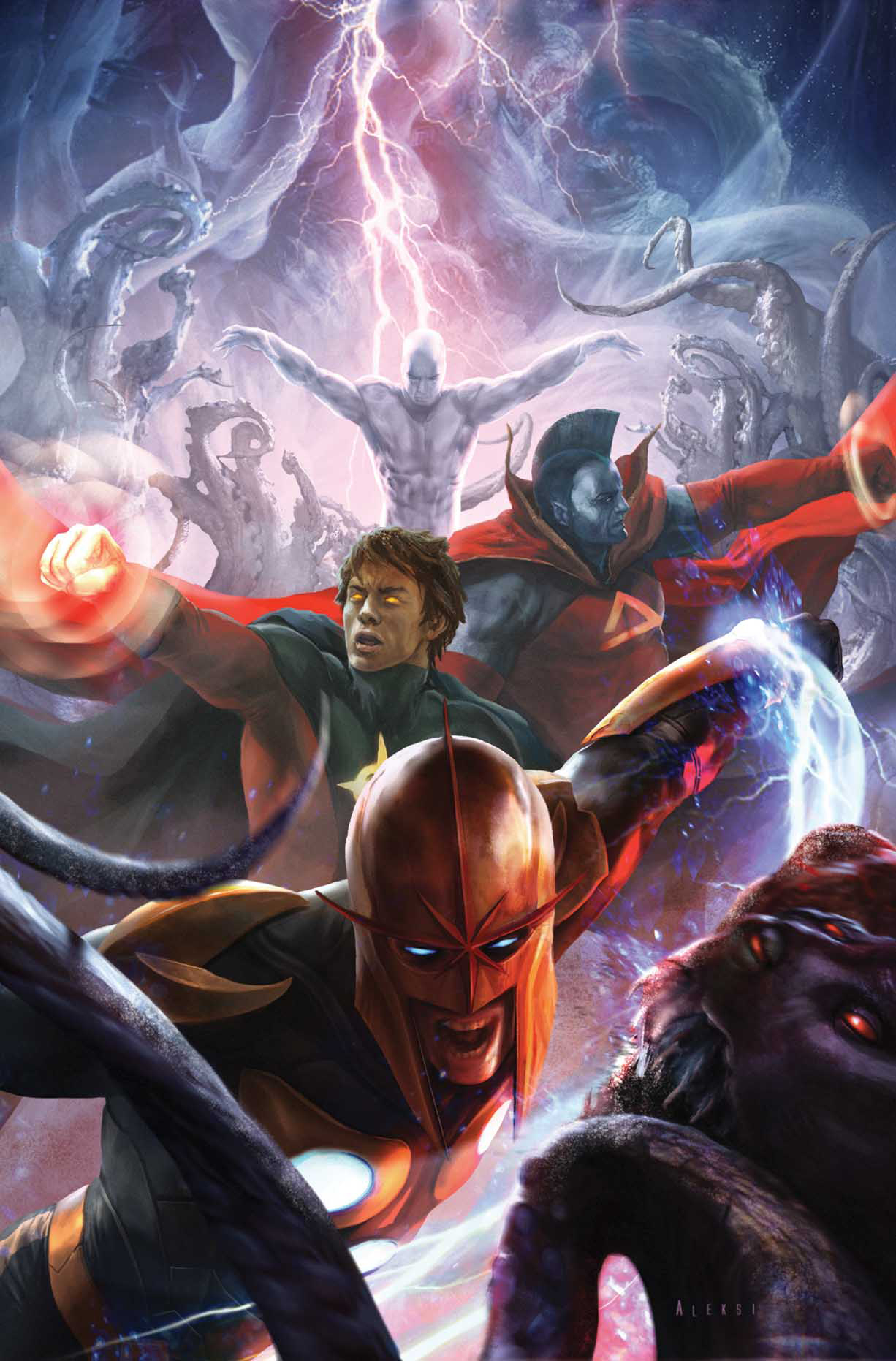 I look at Multiverse: The Art of Aleksi Briclot and see games, films, and comics...but what draws you to a project? What makes you want to work on it?
I've always been curious and eclectic. And I developed early on the wider range of skills I could. It was a way to ensure that I could find more job opportunities. I was certainly afraid of not being able to earn my living as an artist.
That's maybe part of the reason why I'm always trying to get new challenges and projects. Excitement, learning something new, and growing up -- motion are reasons why I would focus on a project. Like for example: founding a video game studio like Dontnod Entertainment, which is quite different from writing my next graphic novel.
There are also different parameters that could make me want to pick a project: the topic, the client, what I am asked about, and the freedom and creative license I'll have. The deadline, the fun, the client, the exposure, and also the money (yeah it's a job with a lot of passion...but a job). Lately, it's also been about focusing on meaningful projects. I used to work for a lot of clients in the past, but life is short and now I'm trying to develop more and more personal projects.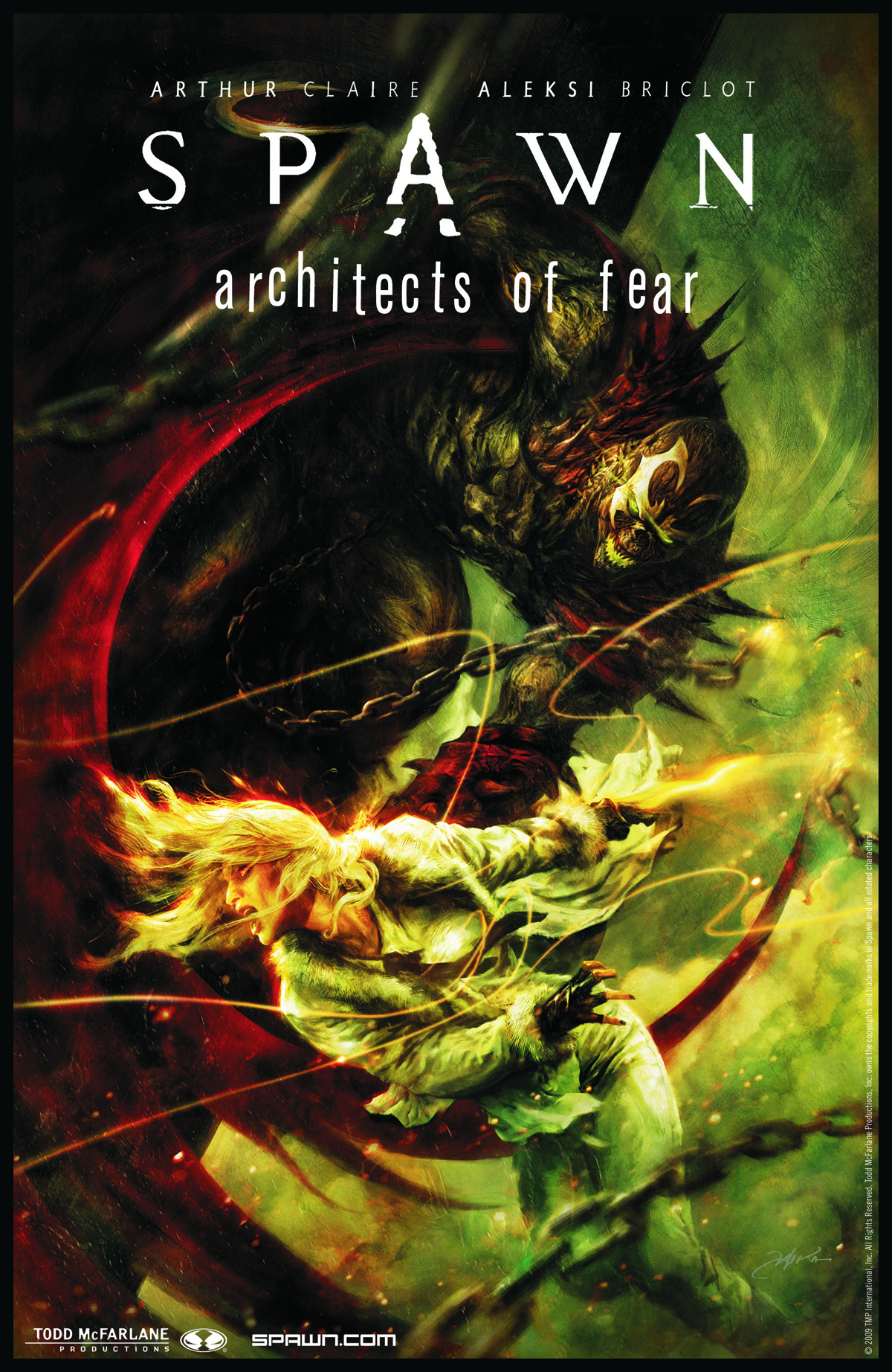 What tools do you use to draw?
I am mostly working digitally, for production convenience. A digital tool is a great tool [that allows] more efficiency and speed -- something required when you're working on productions like movies or video games. But I'm often starting with notes, mind maps, and sketches in my sketchbook. On some projects -- like my graphic novel -- I'm doing some pages traditionally, for another vibe.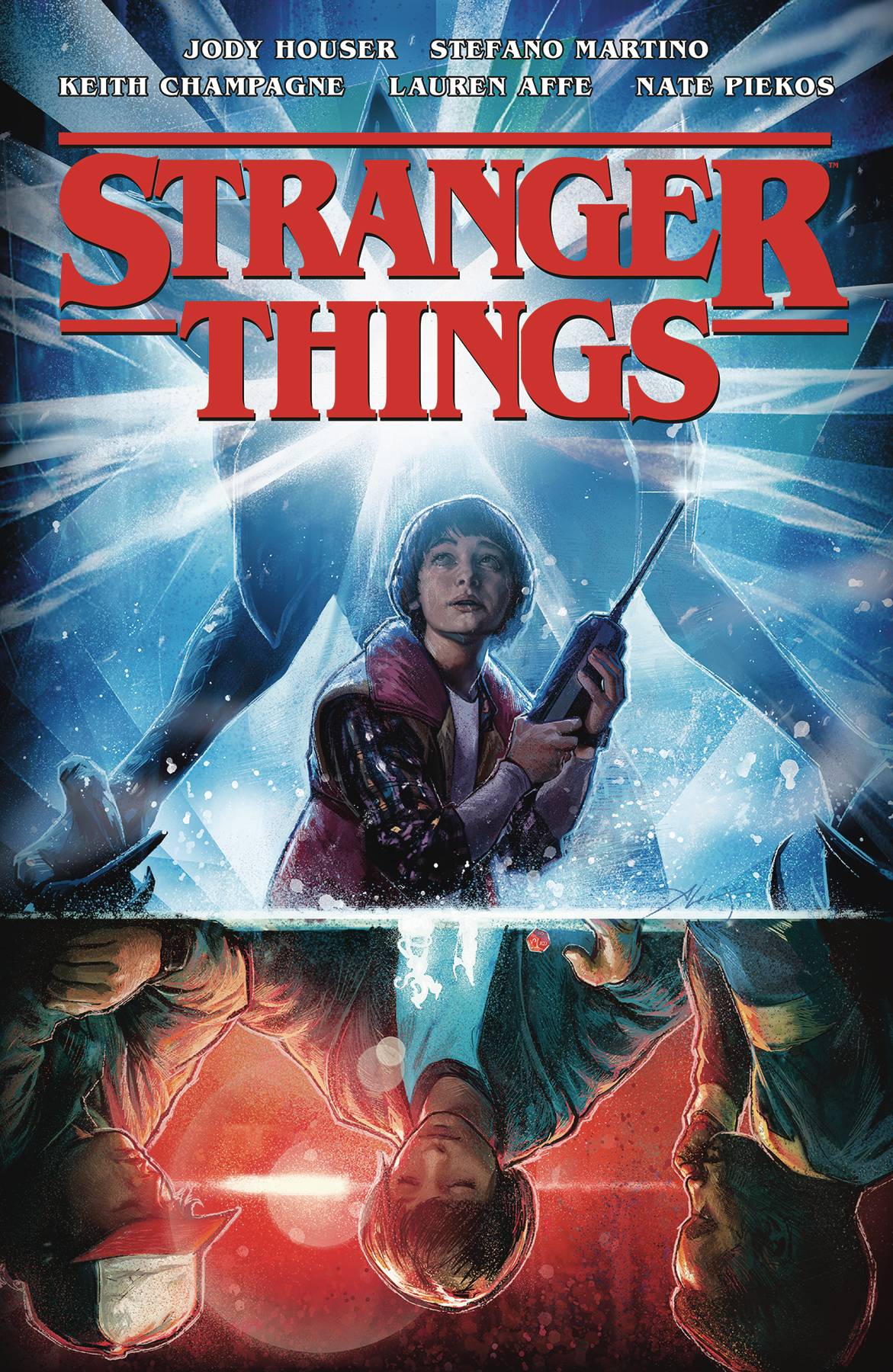 What's next for you?
I'm currently working on Thunderbolts, a Marvel movie that has been announced but my attention is focused on this Kickstarter campaign. The book is still a work in progress and some feedback from the backers will help us to tailor it in the best way possible. There will be some text also in the book, a long career interview as well as personal stories and thoughts. I'm sharing some of those stories as news during the campaign and it's kind of funny to share.
I'm really excited about this new art book!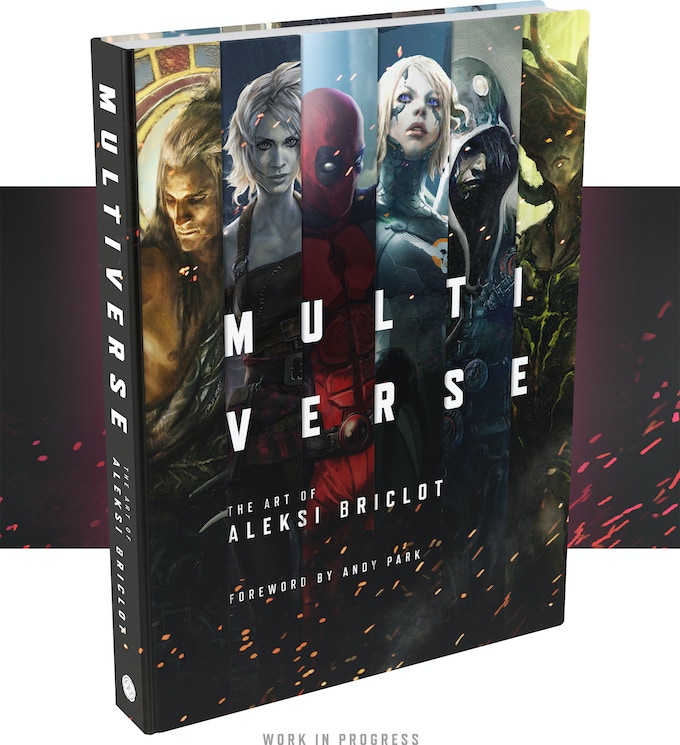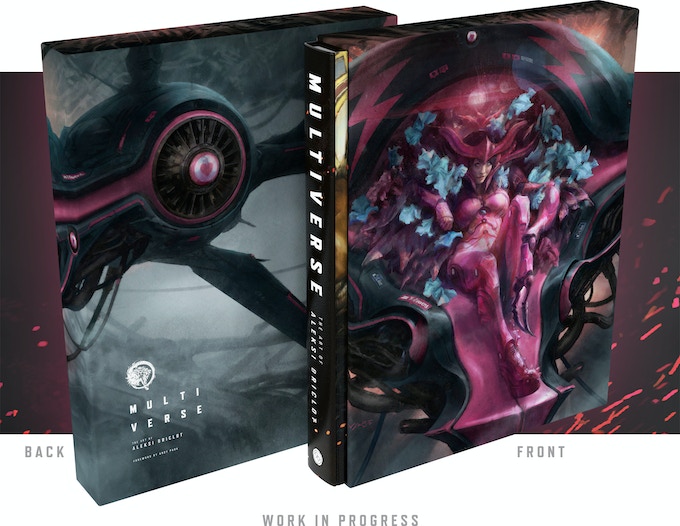 Multiverse: The Art of Aleksi Briclot is available now through Kickstarter! Reserve your copy before it ends Thursday, February 9, 2023.
If you're looking for more from Aleksi, be sure to follow him on Instagram.
Keep an eye on PREVIEWSworld.com's Twitter, Facebook, YouTube, or Instagram for more artist spotlights!
DARK HORSE COMICS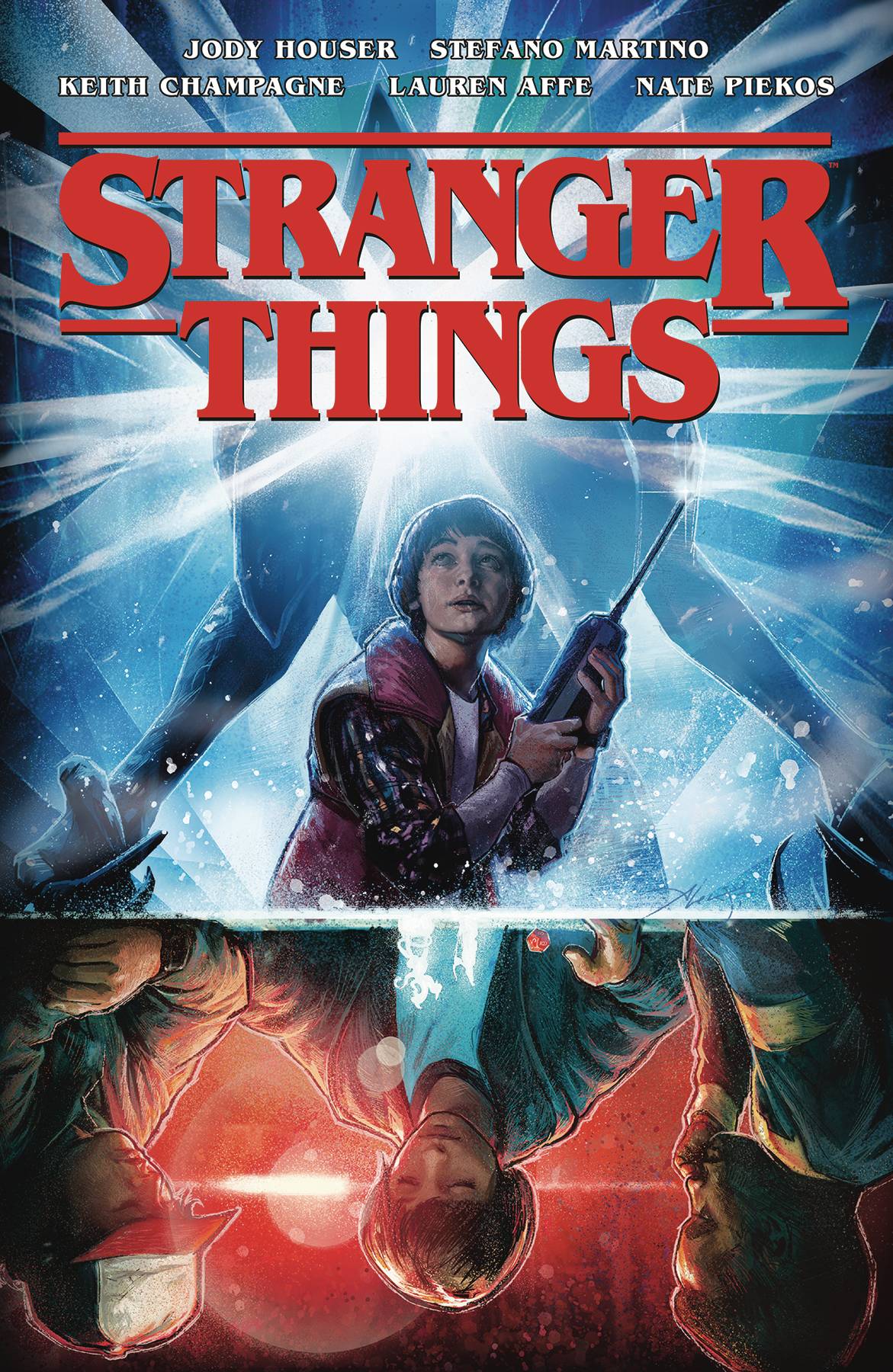 (W) Jody Houser (A) Stefano Martino, Keith Champagne (CA) Aleksi Briclot
When Will Byers finds himself in the Upside Down, an impossible dark parody of his own world, he's understandably frightened. But that's nothing compared with the fear that takes hold when he realizes what's in that world with him! No one escapes a Demogorgon unscathed... Based on Will's unseen journey during season 1 of hit Netflix show Stranger Things.
In Shops: May 01, 2019
SRP: $17.99
PREVIEWS Page #114
DARK HORSE COMICS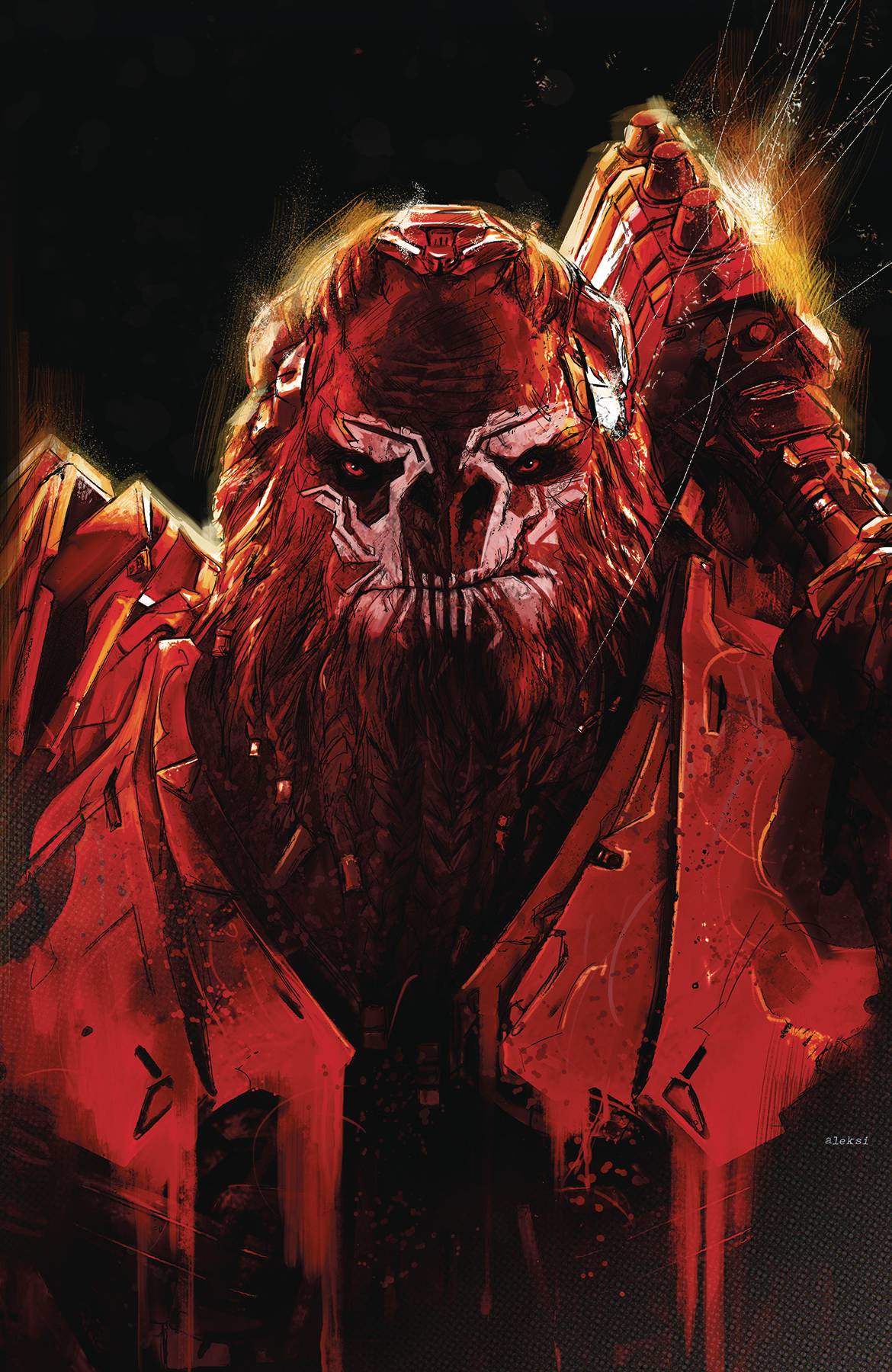 (W) Alex Irvine, Cullen Bunn, Jody Houser, John Jackson Miller (A) Hayden Sherman, Eric Nguyen, Josan Gonzalez, Jonathan Wayshak (CA) Aleksi Briclot
An anthology based on Halo Wars 2, the real-time strategy video game from 343 Industries, which features the new ruthless villain in the Halo franchise, Atriox.
The story of Atriox, his rise to power, his contempt for the Covenant and the formation of the Banished is told across this five-chapter anthology featuring characters and stories from Halo Wars 2. This five-chapter anthology collects stories by acclaimed comics creators Cullen Bunn, Jody Houser, John Jackson Miller, Alex Irvine, Eric Nguyen, Josan Gonzalez, Jonathan Wayshak, and Tristan Jones. Collects the five-issue miniseries.

In Shops: May 23, 2018
SRP: $19.99
PREVIEWS Page #62
IMAGE COMICS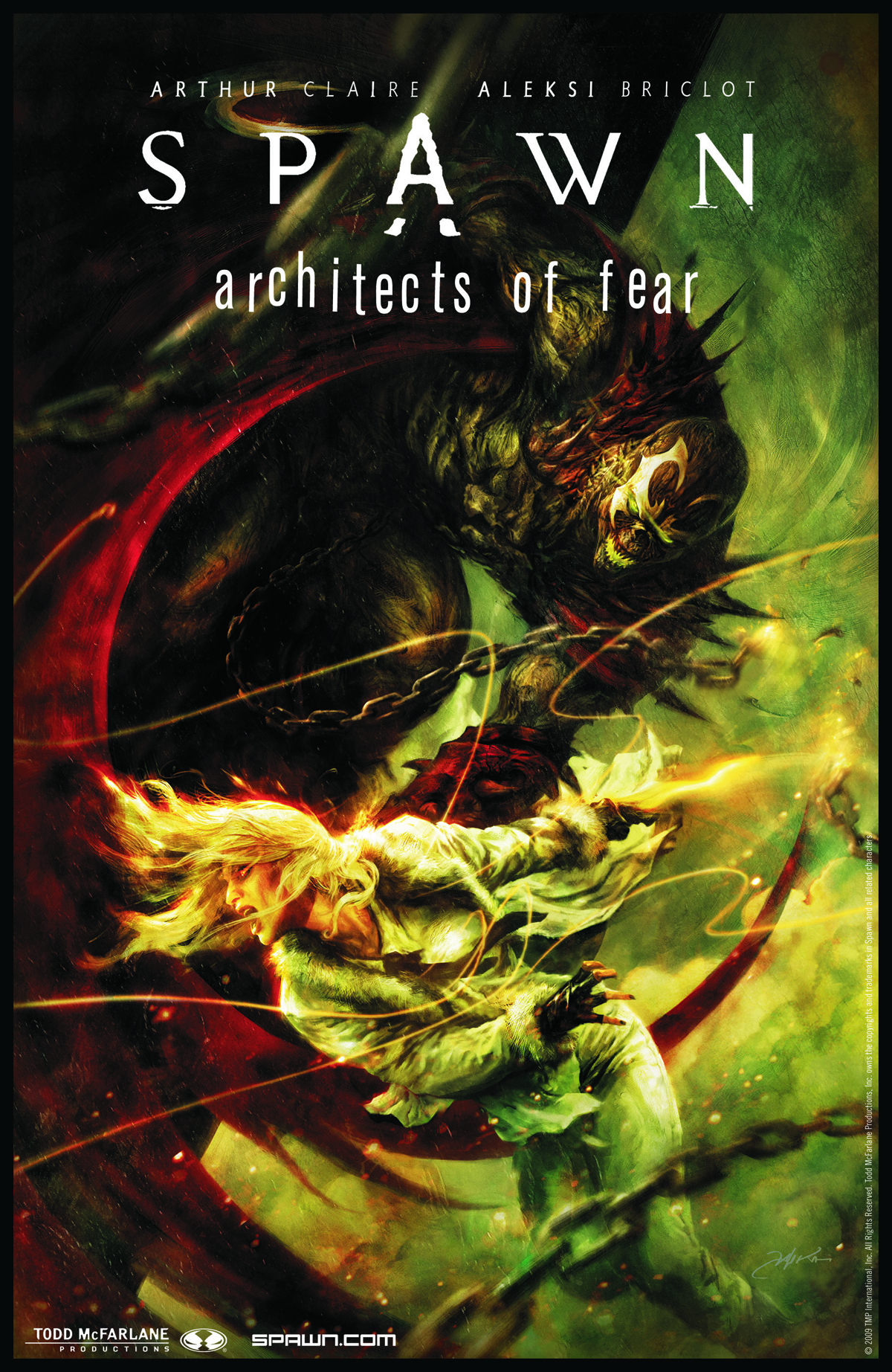 (W) Arthur Claire, Todd McFarlane (A/CA) Aleksi Briclot
From the creative team that brought you SPAWN SIMONY comes this new original Spawn graphic novel fully painted by one of the world's premiere artists.

An elite group of Angels, known as the Caste of Architects, needs the help of Spawn to retrieve one of their living weapons that has gone amok, the Horsaak-El. For centuries this "weapon" has been absorbing the souls of the damned to keep them from joining the armies of Hell, but now it is preying on the souls of the innocent. To ensure Spawn's cooperation, one of the Caste have placed his brother, Marc, in the weapon's path.

SPAWN: ARCHITECTS OF FEAR also features a behind-the-scenes section, with additional art and commentary about this long-anticipated project.



In Shops: Feb 23, 2011
SRP: $4.99
PREVIEWS Page #140
IMAGE COMICS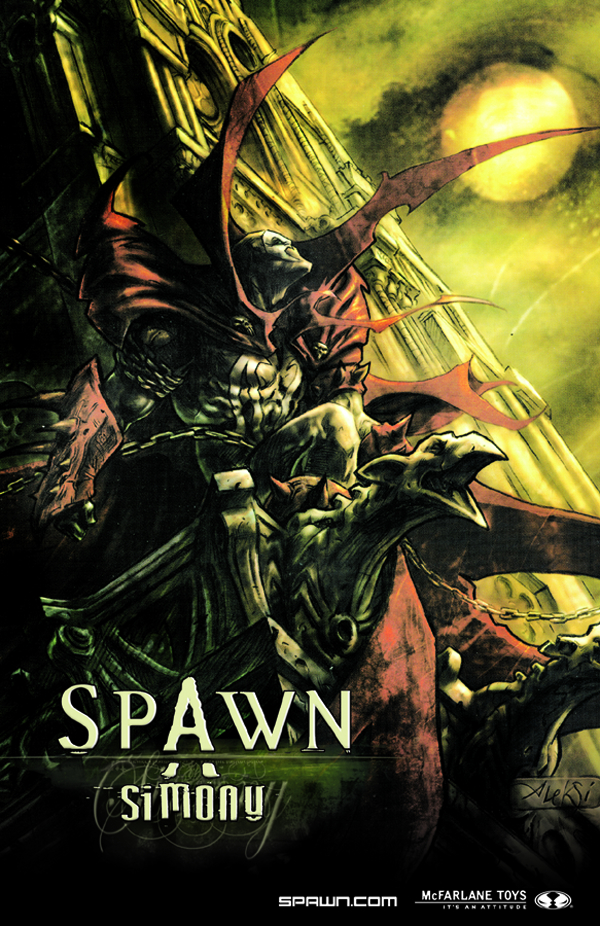 (W) Alex Nikolavitch (A) Aleksi Briclot
Written by ALEX NIKOLAVITCH & JEFF PORCHEROT
Art by ALEX NIKOLAVITCH
Cover by ALEKSI BRICLOT
FC 68 pgs
One-shot
On sale 12 MAY, 2004
CONCEPT: SPAWN: SIMONY is the French Spawn Project initially published in 2003 by Semic in France. This book is one of the rare instances in which Todd McFarlane has allowed an outside vendor to create an entirely new piece of SPAWN comic history. After seeing its popularity in France - due no doubt to the tremendous artwork and story by the talented ALEX NIKOLAVITCH and ALEKSI BRICLOT - SPAWN: SIMONY has been translated into English and will now be available in the United States for the first time. This 68-page book features a double-length story as well as added editorial content and pinup art.
Retailers: Please see the order form for incentives and cool prizes associated with this one-shot SPAWN title.

In Shops: May 19, 2004
SRP: PI
PREVIEWS Page #158
********
Troy-Jeffrey Allen is the producer and co-host of PREVIEWSworld Weekly. His comics work includes MF DOOM: All Caps, Public Enemy's Apocalypse '91, Fight of the Century, the Harvey Award-nominated District Comics, and the Ringo Award-nominated Magic Bullet.