Get Graphic: Sam J. Royale Joins G.H.O.S.T. Agents
Apr 19, 2022
Art by Sam J. Royale
Interview by Troy-Jeffrey Allen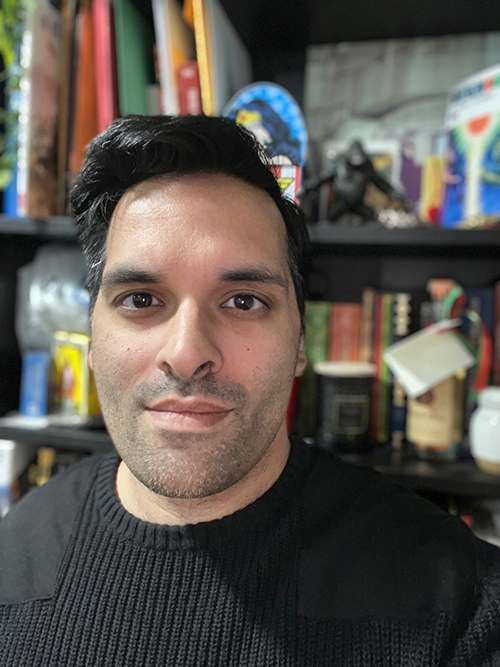 Influenced in part by Jim Steranko's Nick Fury, Agent of S.H.I.E.L.D., G.H.O.S.T. Agents is a collection of episodic, standalone stories that builds to one wild psychedelic, spy-fi ride. This mind-bending action opus is brought to you by writer Rocko Jerome and his ragtag group of artistic heavy-hitters.
Over the next few months, Get Graphic will be introducing you to the G.H.O.S.T. Agents' creative roster. Checking in with a specific member of the talent pool as the series continues to expand issue by issue. Previously, we introduced you to Adam Lemnah. Now meet special agent Sam J. Royale.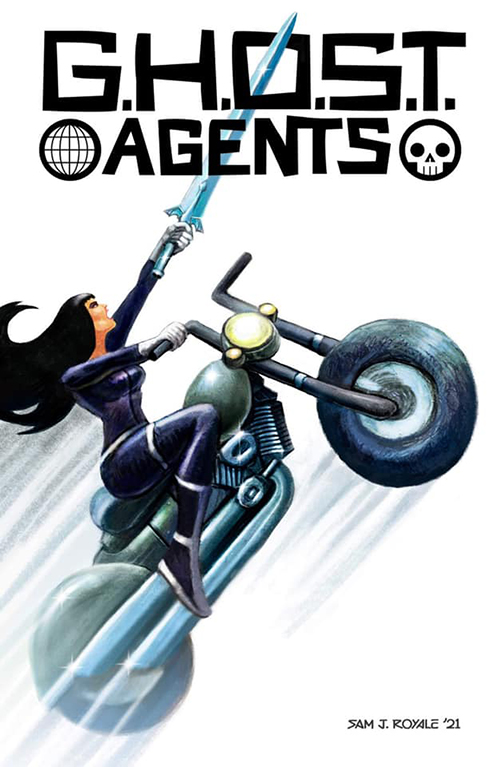 Firstly, who are you and where do you hail from?
I'm Sam J. Royale, a New York-based nocturnal creature forced to adhere to the routines of a diurnal world.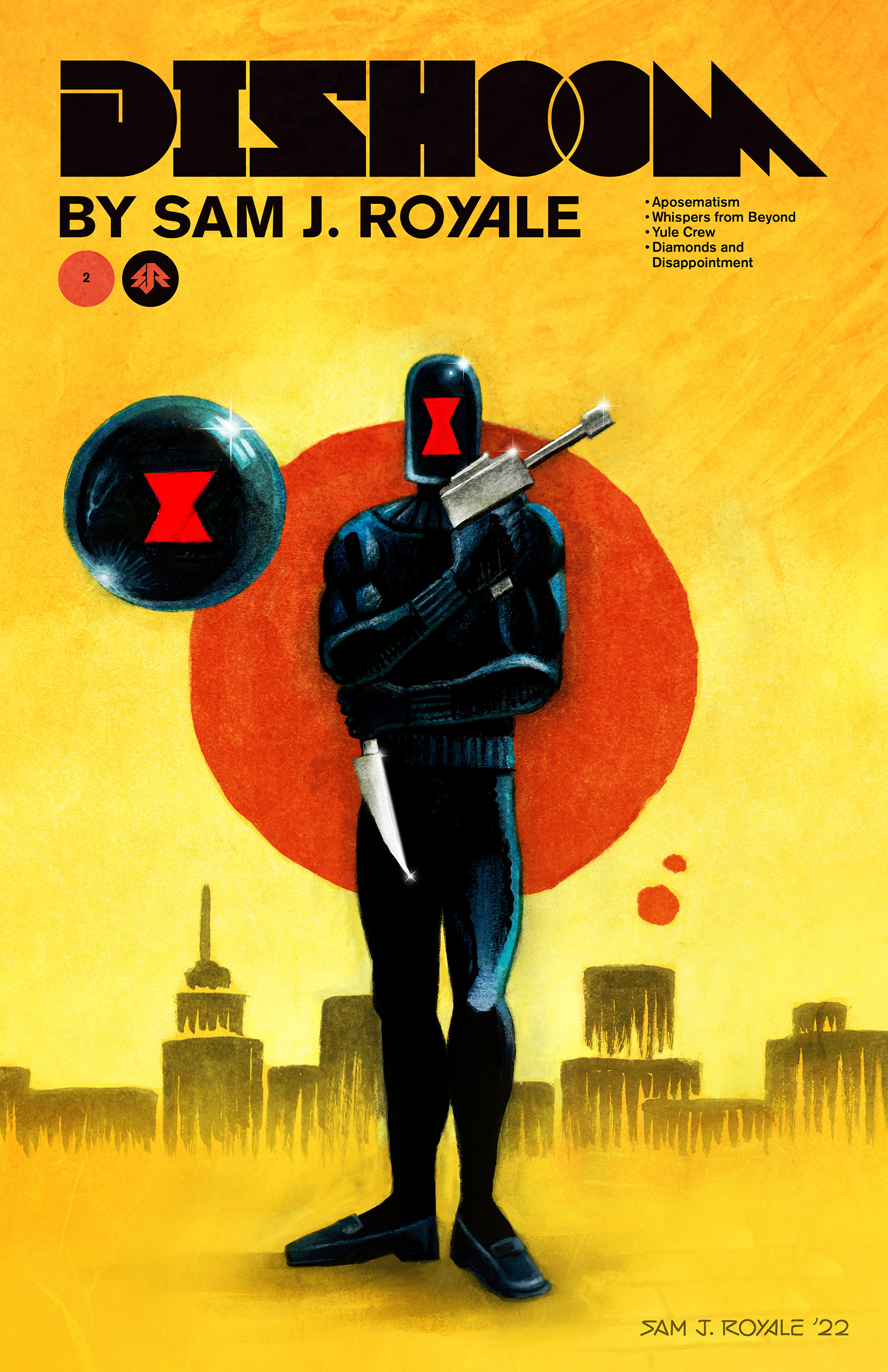 How did you get into comic books as a fan?
As a child, I watched the Superman and Batman movies on a daily basis and was amazed to learn that these characters had further adventures in printed form. Then I graduated to some Marvel books, and later became jealous of friends who had issues of Teenage Mutant Ninja Turtles. When I reached the wise old age of 7, I discovered Amar Chitra Katha comics and I equated the mythological figures with my favorite costumed heroes, knowing that all supernatural beings could coexist in a panel-to-panel universe.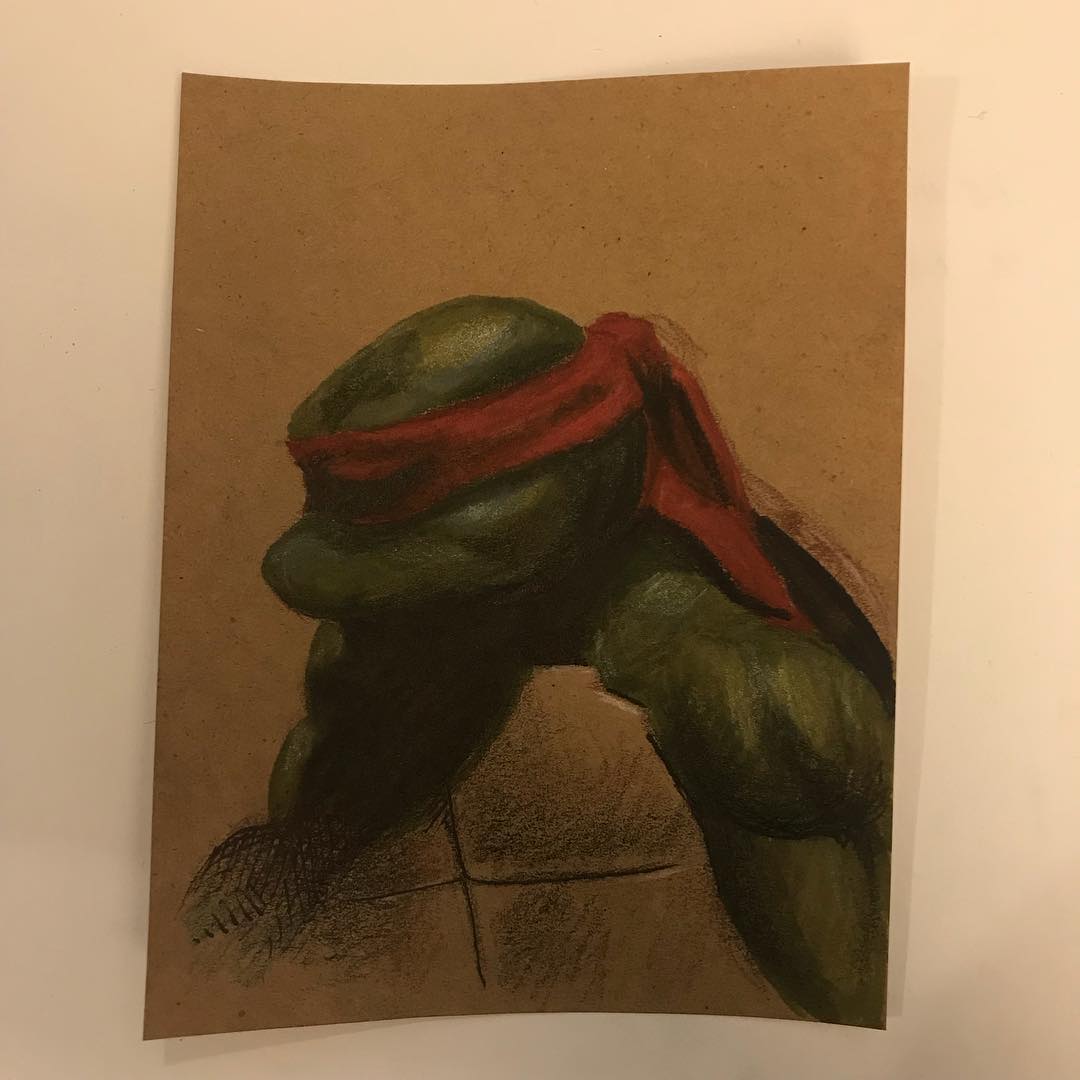 How did you get into comic books as a professional?
Over time I learned that my ordinary genes and lack of billions of dollars meant that I had to put my initial career aspirations on the back burner, but no one could keep me from drawing pictures of barbarians and lizard people, so I just did that instead. For a few years I did illustration after illustration in my free time until someone took notice—and perhaps pity—and offered me money to color a comic book. I started making my own comic stories around the same time too.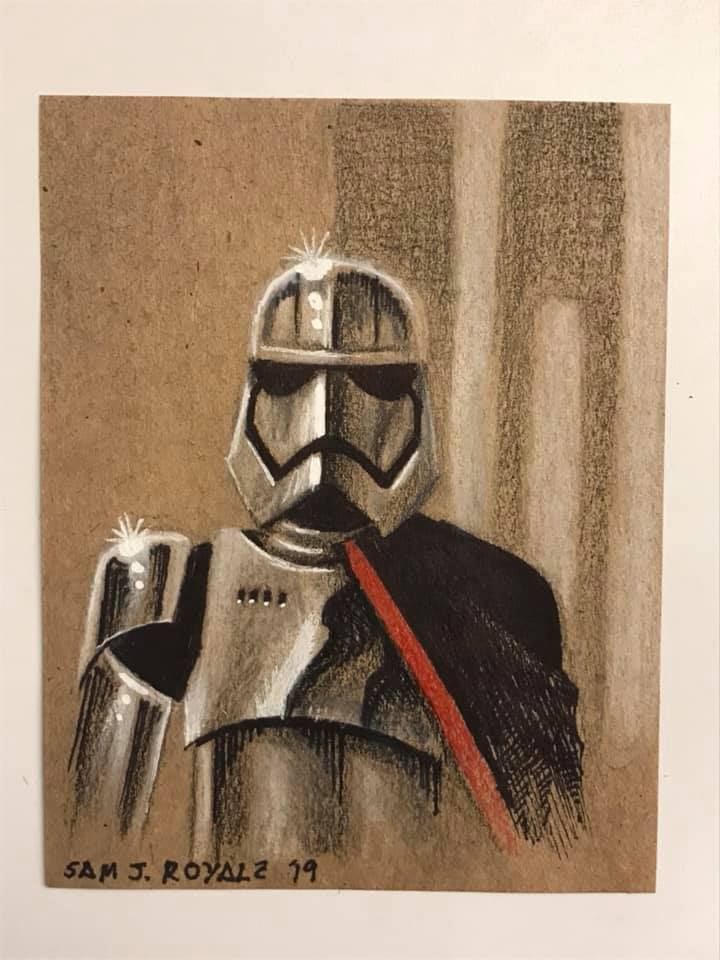 Tell us about your story in G.H.O.S.T. Agents. What's it about?
My contribution to Rocko Jerome's G.H.O.S.T. Agents project was designing the title logo, along with the geometric skull and globe symbols. I also illustrated the cover of Issue 1—featuring a sword-wielding Donna Printiss on a gravity-defying motorcycle—and, for Issue 2, I did a pinup that doubles as an 11x17" poster. The world of G.H.O.S.T. Agents is many things, but I think that at its core it's 1960s-inspired spy fiction heightened by unexpected visitors from other genres and disciplines, and I wanted my work on the project to reflect that colorful and exaggerated world.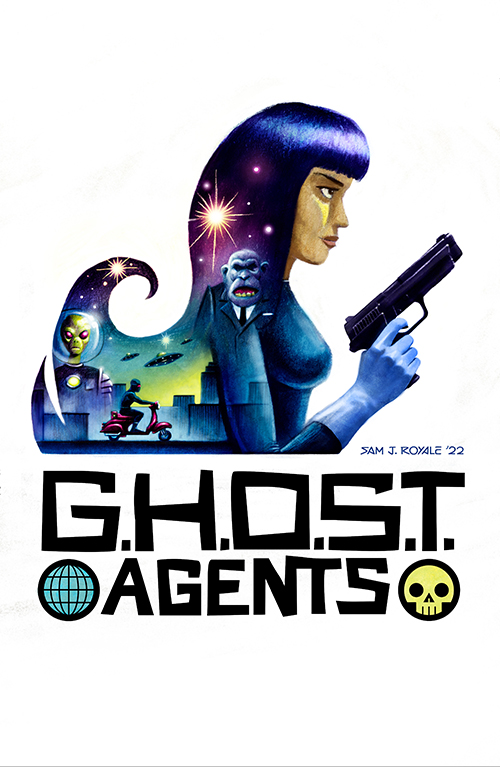 How did you get involved with G.H.O.S.T. Agents?
On May 2nd, 2021, Rocko said to me "Hey bro, would doing a cover featuring a Mod-era Wonder Woman [analog] on a motorcycle be something exciting for you?" I agreed immediately, but then realized how difficult that might be, so I wept uncontrollably and afterward bought some more time by insisting that he let me design the book's logo first.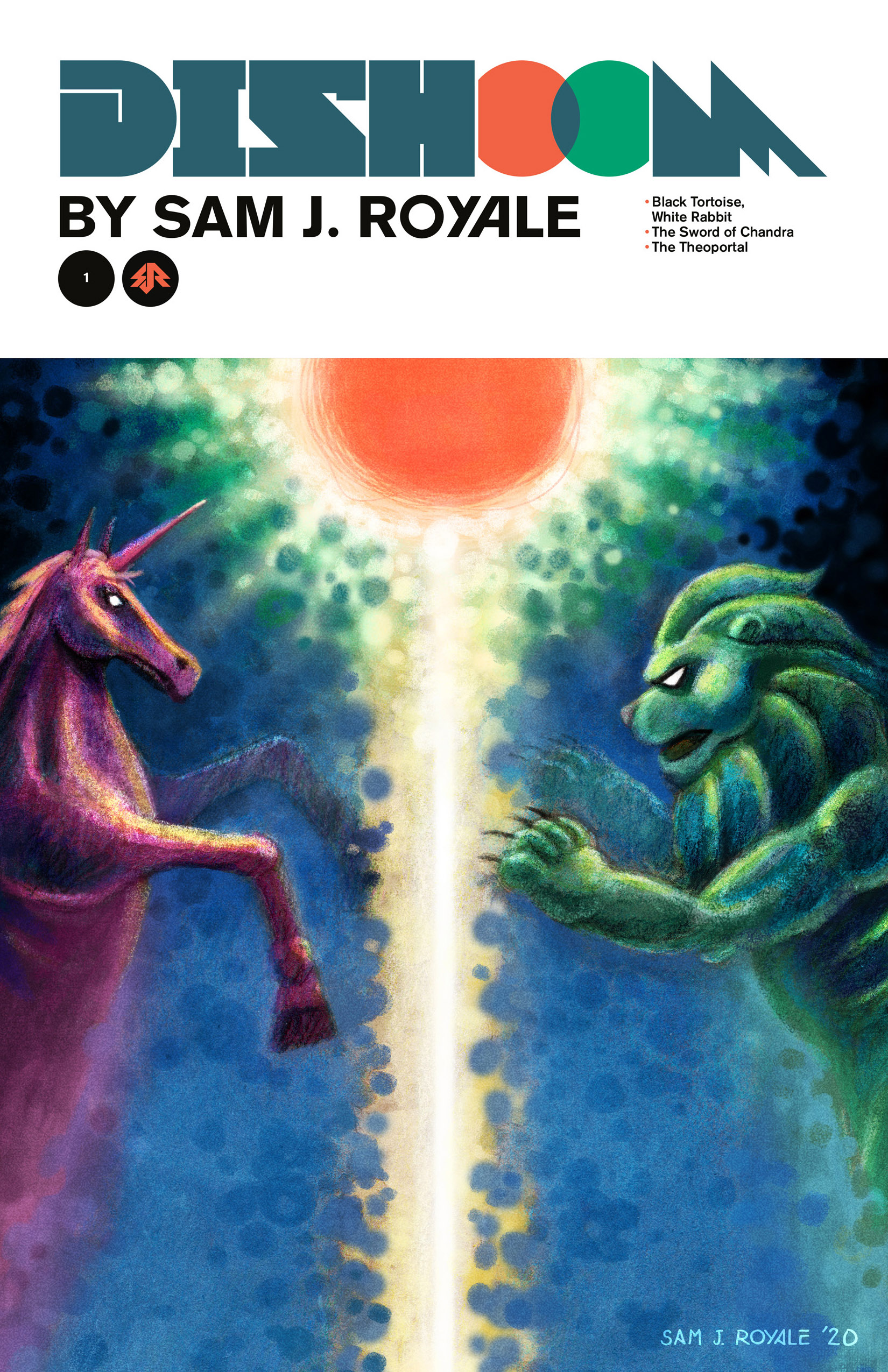 What tools do you use to create?
Whatever's within reach, and lately that's been materials that are inexpensive and easily acquired. I make images with copier paper, brown packing paper, Crayola colored pencils and watercolors, Tombow markers, ballpoint pens, and acrylic paint pens, and then I do the rest digitally with Photoshop, Illustrator, and a now-archaic Wacom tablet.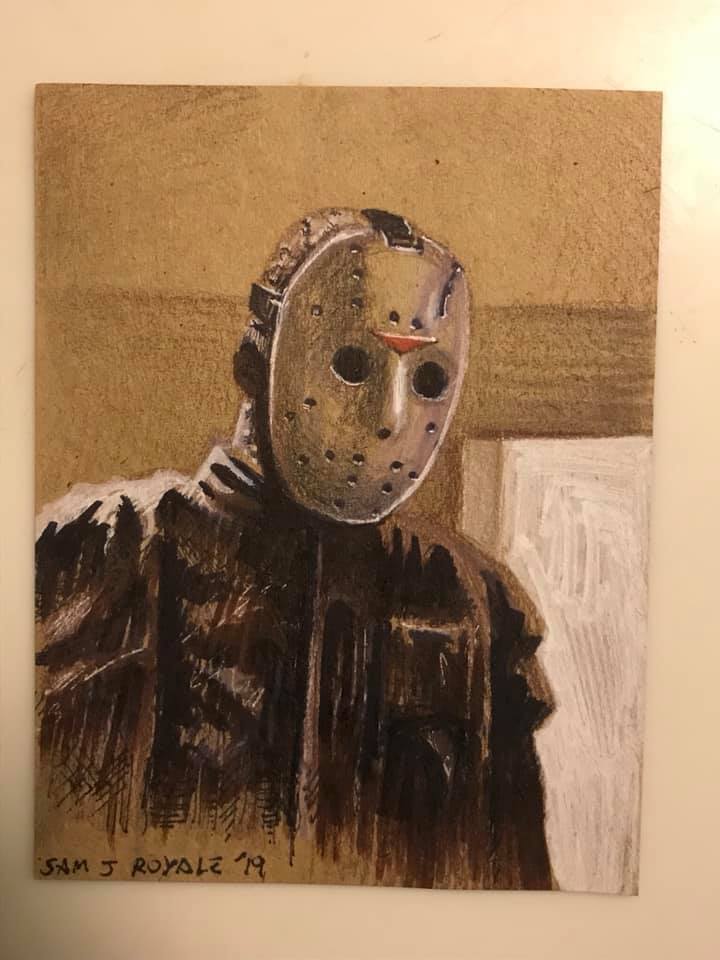 What's next for you?
The second issue of my solo anthology comic book Dishoom will be out soon, and until then the first issue is available now in print and digital formats. Dishoom is the intersection of fantasy, costumed characters, weird fiction, sci-fi, mythology, high strangeness, and fairytales, and I'm sure it'll touch on other points of interest of mine down the line.
There are other things cooking too, so be sure to follow!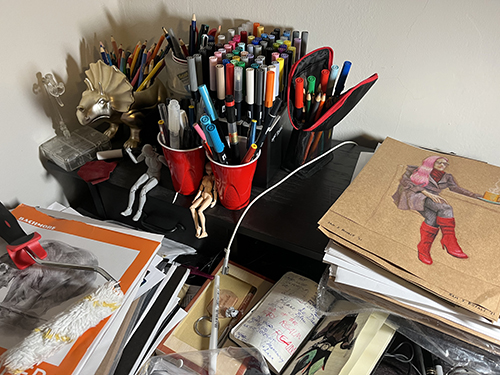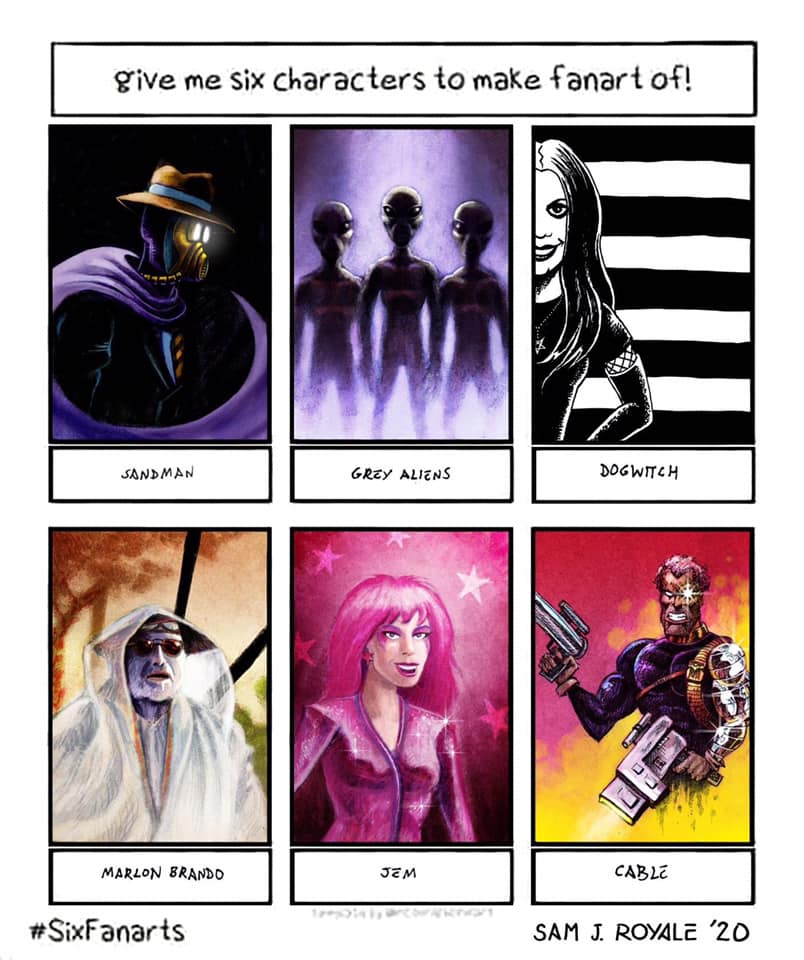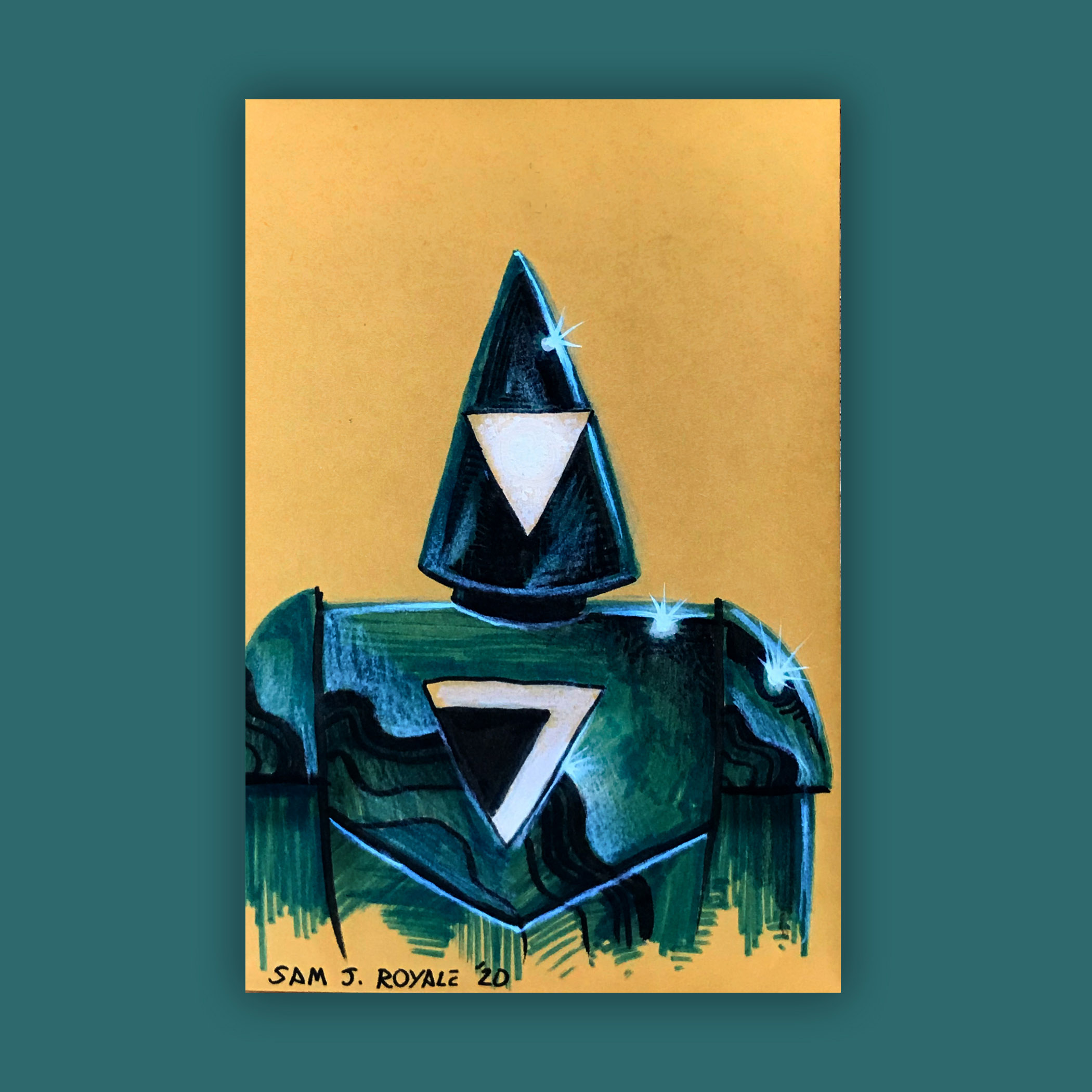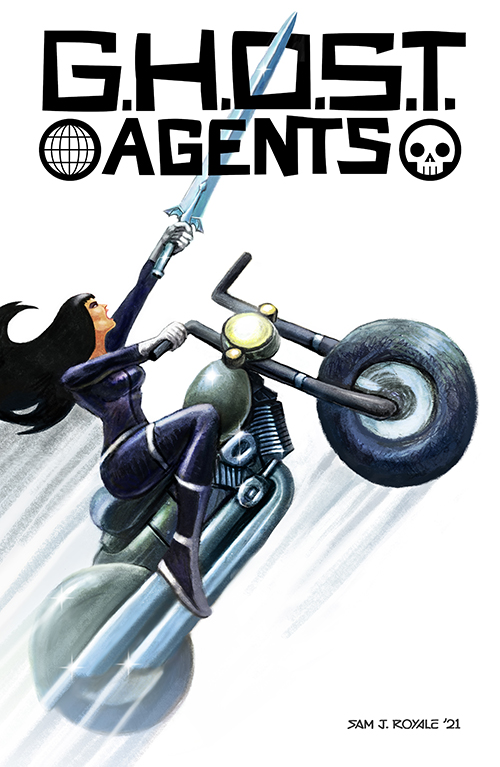 If you want to discover more of Sam's work, be sure to follow him on Instagram and check out his Etsy store.
G.H.O.S.T. Agents #1 is available to order now.
Keep an eye on PREVIEWSworld.com's Twitter, Facebook, or Instagram for more artist spotlights!
***
Troy-Jeffrey Allen is the producer and co-host of PREVIEWSworld Weekly. He is also the Consumer Marketing Manager for Geppi Family Enterprises. Troy's comics work includes MF DOOM: All Caps, Public Enemy's Apocalpyse '91, the Glyph Award-nominated Fight of the Century, the Harvey Award-nominated District Comics, and the Ringo Award-nominated Magic Bullet.