Product Changes (04/19)
Apr 19, 2022
PREMIERS

DARK HORSE COMICS

• Norse Mythology III #4 Cover A (MAR220362, $3.99) will have cover art by P. Craig Russell and Lovern Kindzierski. Cover B (MAR220363, $3.99) is unchanged. Additionally, the book's interior artist will be Galen Showman.

DYNAMIC FORCES

• Immortal Red Sonja #2 (Cvrs. A-J: MAR220600 / MAR220601 / MAR220602 / MAR220603 / MAR220604 / MAR220605 / MAR220606 / MAR220607 / MAR220608 / MAR220609, $3.99; Cvrs. K-L: MAR220610 / MAR220611, $50.00; Cvrs.M-T: MAR228079/ MAR228080 / MAR228081 / MAR228082 / MAR228083 / MAR228084 / MAR228085 / MAR228086, $3.99) will have interior art by Emiliana Pinna and Luca Colandrea, not Alessandro Miracolo.

• Elvira in Horrorland #1 Limited Cover N (MAR220545, $49.99) will have cover art by John Royle, not Jung-Geun Yoon. The cover is shown below.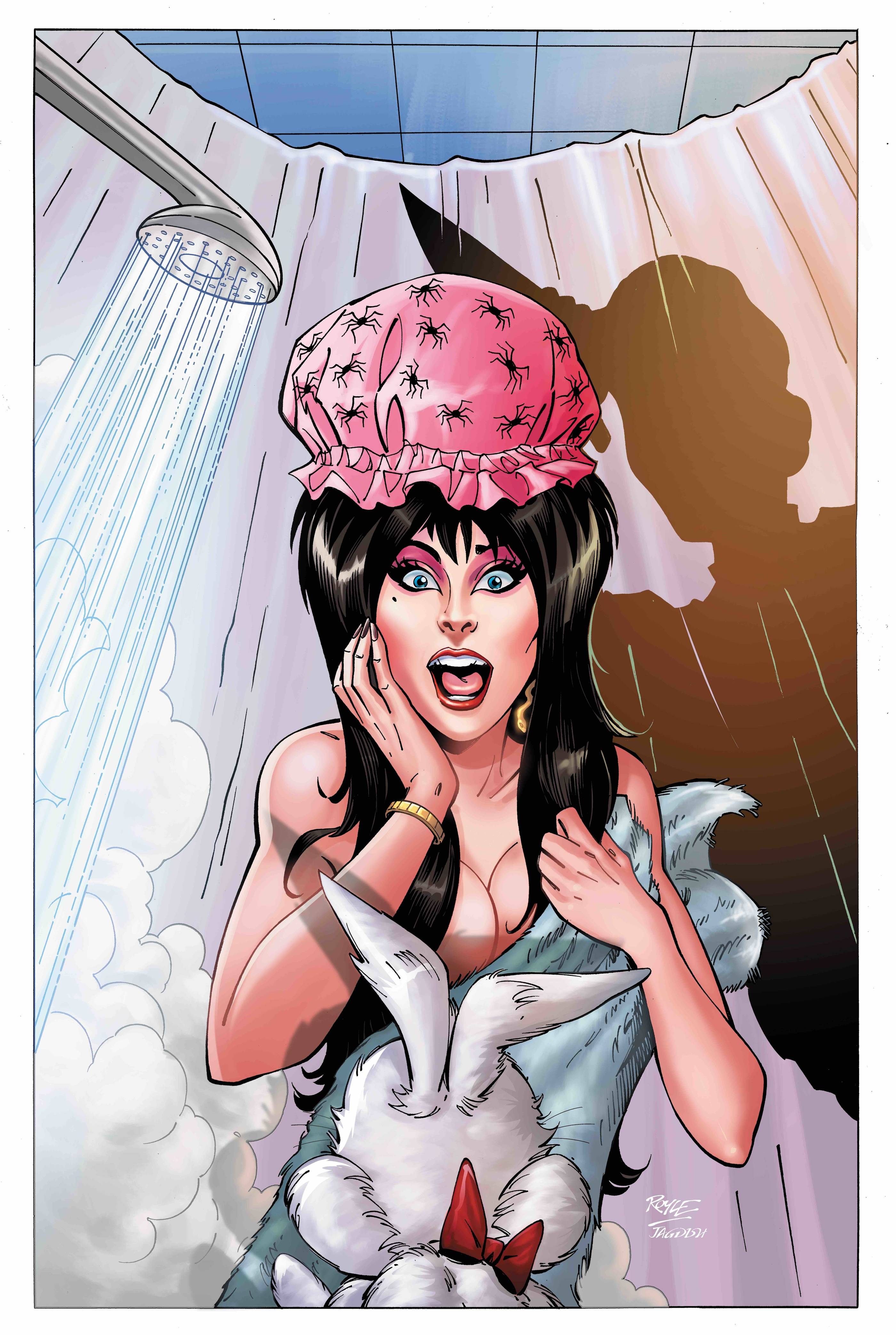 IMAGE COMICS

• King Spawn Vol. 1 TP (MAR220096, $9.99) will have cover art by Javi Fernandez, not Puppeteer Lee.

• Joe Hill's Rain HC (APR220143, $21.99) will now run 160 pages, not 128 pages.


COMICS

MARVEL COMICS

• Hulk #5 2nd Ptg. Artist TBD Variant (MAR228099, $3.99) will have cover art by Ryan Ottley.

• Strange #3 Gleason Elemental Variant (MAR221053, $3.99) will have cover art by Peach Momoko.

• Axe: Eve of Judgment #1 Women of Axe Variant (APR220738, $3.99) will have cover art by Lucas Werneck.

• Floating World Comics' Giant Sized Santos Sisters #1 (JAN221444, $5) – which arrived in stores March 30 – shipped as a Second Printing, but was not solicited as such. In fact, the book was initially self-published. The version that was offered in PREVIEWS and which shipped to stores was, in fact, the title's first release to the wider comic market.