Have Some Lunch with New PX Teenage Mutant Ninja Turtles Lunch Boxes and Thermoses
Apr 15, 2022
From Surreal Entertainment
TEENAGE MUTANT NINJA TURTLES PREVIEWS EXCLUSIVE LUNCH BOXES WITH THERMOS

ORDERS DUE to YOUR STORE 5/2/22
Expected in Stores July 2022
SURREAL ENTERTAINMENT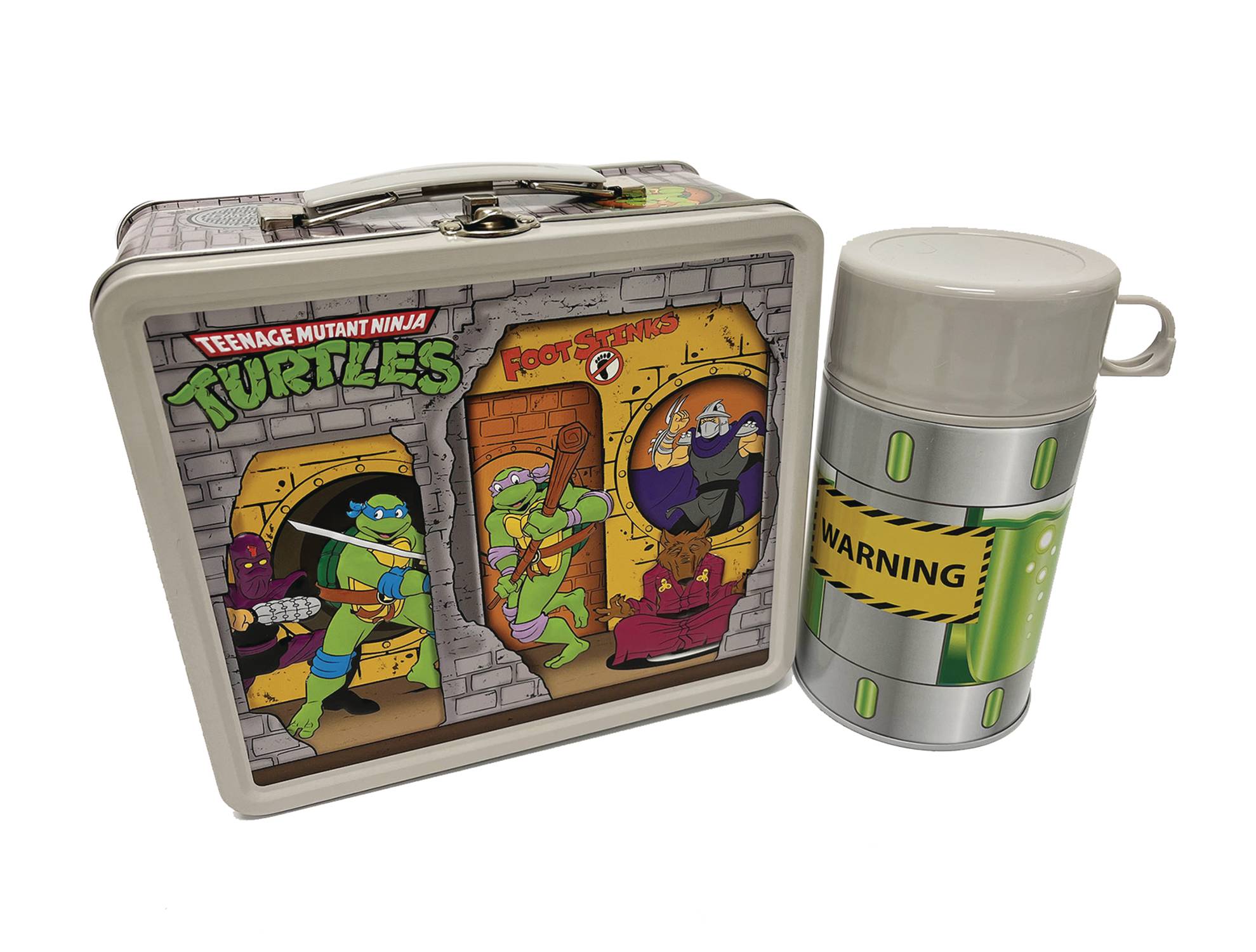 From Surreal Entertainment. A PREVIEWS Exclusive! Cowabunga! Now you can take the Teenage Mutant Ninja Turtles' secret subterranean lair with you, embossed in 3-D on Surreal Entertainments exclusive tin tote! Shredder and the Foot may have infiltrated their home, but Mikey, Leo, Don and Raph have him and his henchmen on their back...Foot! Master Splinter meditates, in total bliss despite the fact that the case also contains a canister of mutagen ooze cleverly disguised as a retro beverage container/soup cup.

In Shops: Jul 27, 2022
SRP: $24.99
SURREAL ENTERTAINMENT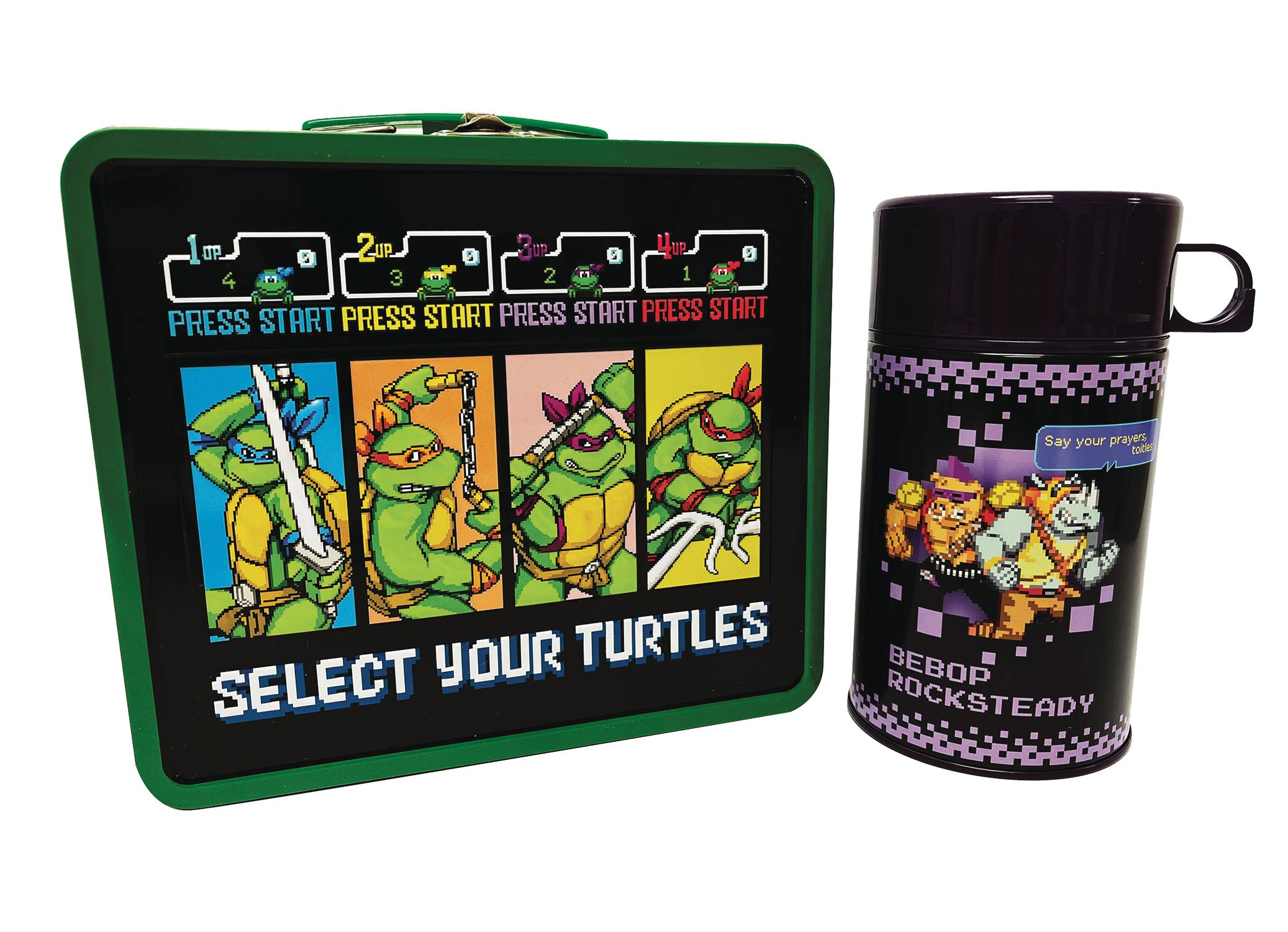 From Surreal Entertainment. A PREVIEWS Exclsuive! Didn't you "love being a Turtle"? Relive those bodacious days when you selected your digital incarnation of Mikey, Raph, Leo and Don to save April from Shredder! Bold, colorful graphics of the classic arcade game come to life in all their 8-bit glory on our tough-as-shell tin lunchbox! Featuring deluxe 3-D embossed covers, wraparound game graphics and a bonus retro-style cup/beverage container with Shredder, Bebop and Rocksteady!

In Shops: Jul 27, 2022
SRP: $24.99