Spriggan Gets Deluxe Omnibus Ahead of Netflix Show
Mar 11, 2022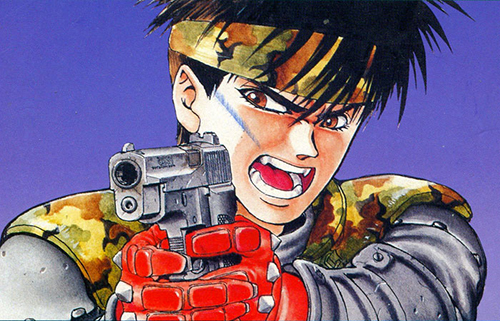 Seven Seas Entertainment is thrilled to announce the license acquisition of the manga SPRIGGAN by Hiroshi Takashige and Ryoji Minagawa in a series of deluxe omnibuses. This classic action-adventure manga of super spies and ancient alien relics that inspired the 1998 anime film is soon to be a Netflix Original anime series!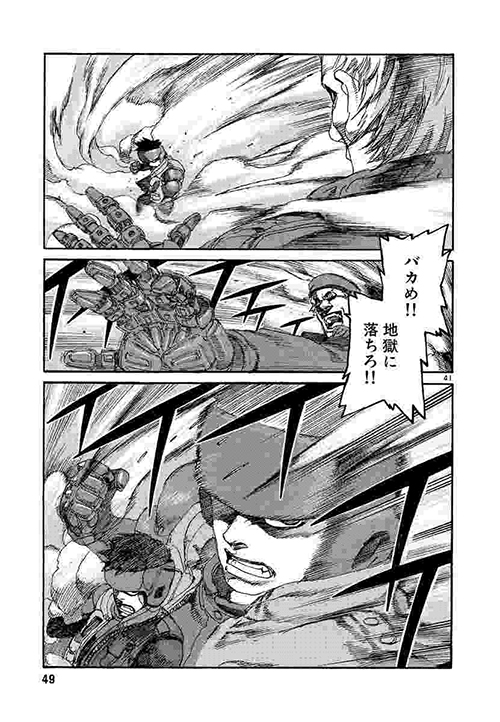 In the waning years of the Cold War era, national governments and paramilitary forces are in a race to uncover the relics of an ancient alien civilization that once ruled the Earth. The alien technology holds seemingly miraculous powers, but in the wrong hands, this power could spell disaster. Only the ARCAM Corporation's elite special operatives, the SPRIGGAN, have what it takes to stand up against an international rogue's gallery of power-hungry cyborgs and gunmen who covet ultimate power. Brash and fearless Ominae Yu, a teenage SPRIGGAN equipped with ARCAM's strongest power armor, will do whatever it takes to keep the past's forbidden legacy buried away!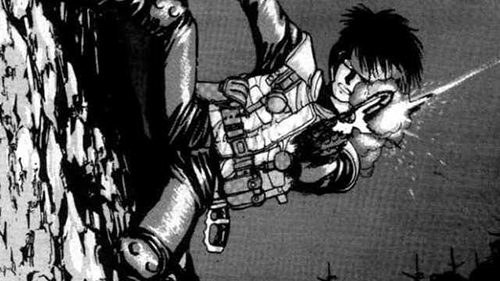 This classic manga first released in the late 1980s–which inspired a beloved anime film in 1998, and an upcoming Netflix anime series in 2022–is finally being released in its entirety in North America in this beautiful English-language release. Each deluxe omnibus is 600+ pages long and contains a color illustration gallery.
SPRIGGAN: Deluxe Edition 1 will be released in August 2022 for $29.99 USA / $39.99 CAN, available in print and on digital platforms. The entire series will be released in four large-trim omnibus editions of 600+ pages each.
Keep an eye on PREVIEWSworld.com's Twitter, Facebook, YouTube, or Instagram for more!
SEVEN SEAS ENTERTAINMENT
(W) Ken Wakui (A) Ken Wakui
Watching the news, Hanagaki Takemichi learns his junior-high girlfriend Tachibana Hinata has died. A sudden shove sends him 12 years into the past to face the Tokyo Manji Gang that once made his life hell, which is also responsible for Hinata's death in the present. To save Hinata and change the future, Takemichi must rise to the top of Kanto's most sinister delinquent gang! But things aren't so simple when he befriends the gang's leader, Mikey. What turned Mikey from a petulant child to the leader of the most infamous gang in Tokyo?
In Shops: May 04, 2022
SRP: $22.99
PREVIEWS Page #450
SEVEN SEAS ENTERTAINMENT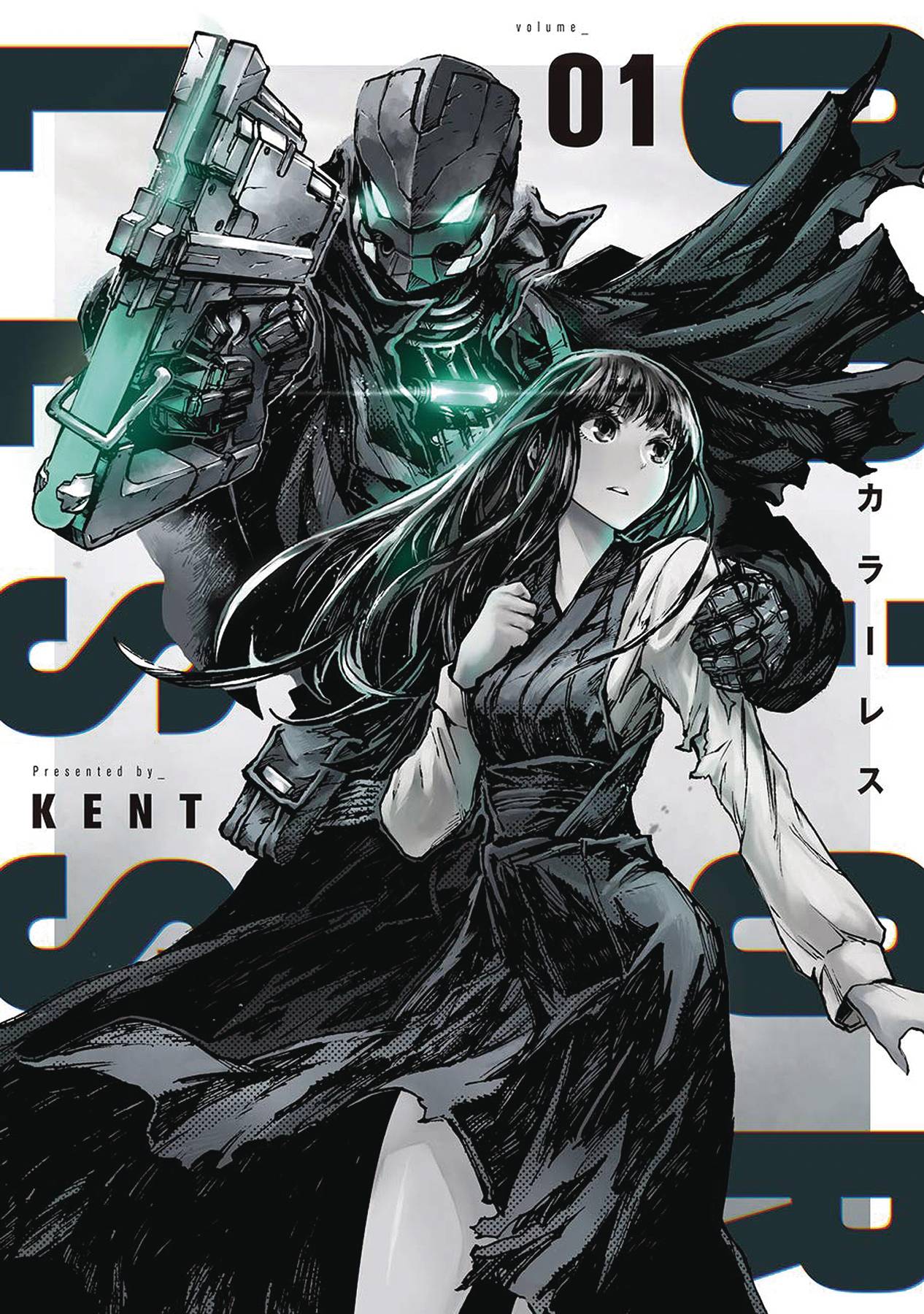 (W) Kent (A/CA) Kent
A stylish noir-punk thriller set in a world stripped of its color and humanity. A cosmic disaster changed the Earth forever, stripping away every last drop of color from the world. Mankind also changed: the familiar human face is almost forgotten in a world now populated wholly by mutants. Against the backdrop of a moody urban landscape, a lone wolf investigator named Avidia relies on both his wits and extraordinary gun to hunt down the world's last hidden scraps of color. He soon crosses paths with a very special girl-one who just might hold the key to bringing back what the world has lost. This visually striking manga series is presented in two-tone printing that contrasts a gritty, monochromatic world with sudden electric splashes of neon color.
In Shops: May 18, 2022
SRP: $14.99
PREVIEWS Page #447
SEVEN SEAS ENTERTAINMENT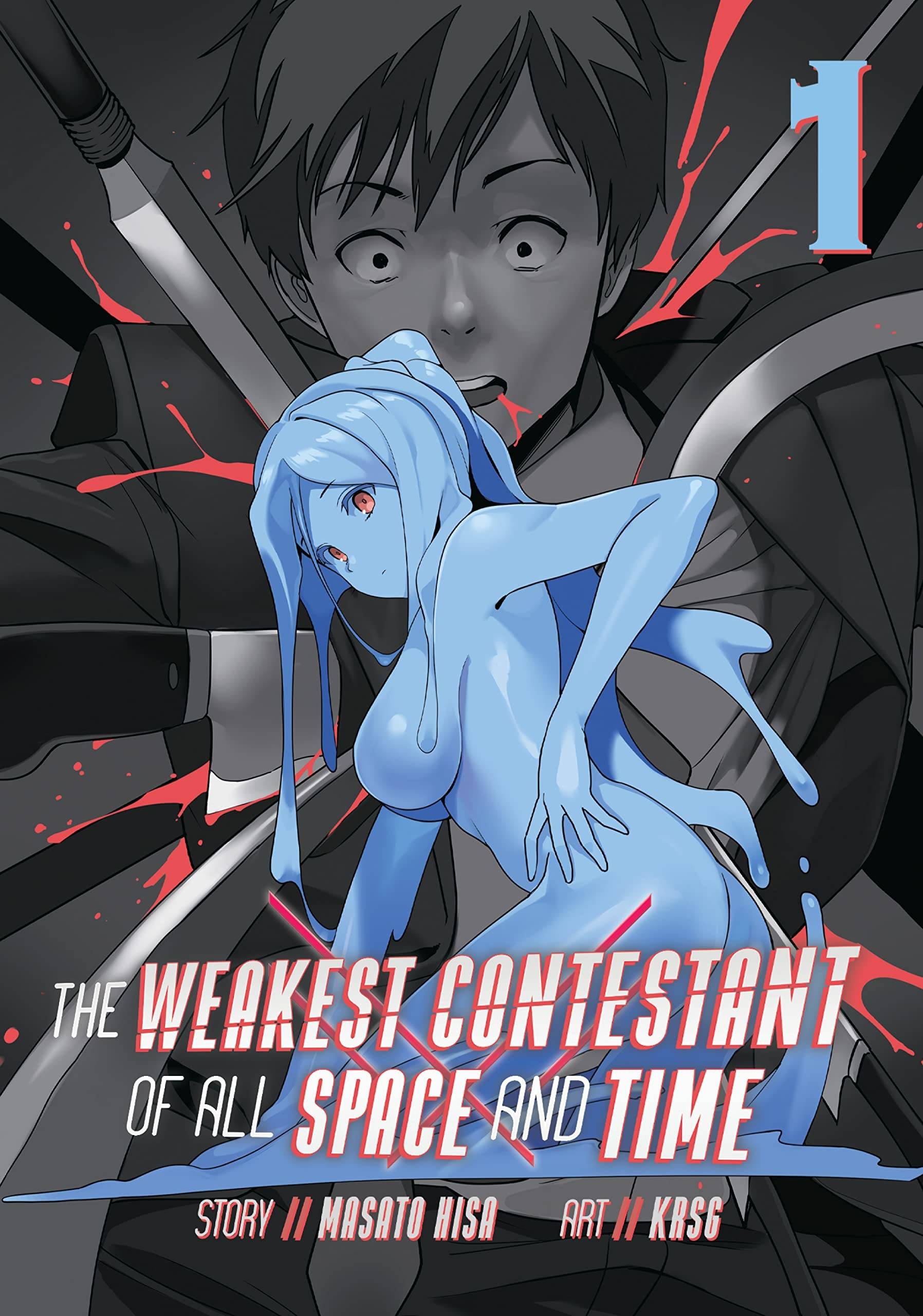 (W) Masato Hisa (A/CA) KRSG
Hitomu is a young guy with no goals or dreams: he goes to work, comes home, sleeps, and repeats. That changes when he's abducted by a god and forced to participate in a gladiatorial tournament to find the weakest being in all of space and time! After Hitomu loses repeatedly, he's set against four weakling opponents to fight to the death... but he instead finds a way to escape, breaking out his fellow "losers": a ghost boy, a slime girl, a useless robot, and a bug monster. Now fugitives on a hostile planet, the five weirdos must rely on each other. Alone they can't do squat, but together they just might be able to survive.
In Shops: May 25, 2022
SRP: $12.99
PREVIEWS Page #451
****