Maniac of New York: The Bronx Is Burning Gets a Host of Horror Inspired Covers
Nov 30, 2021
The upcoming series Maniac of New York: The Bronx Is Burning will be getting some awesome horror movie inspired variant covers to collect. Check them out below!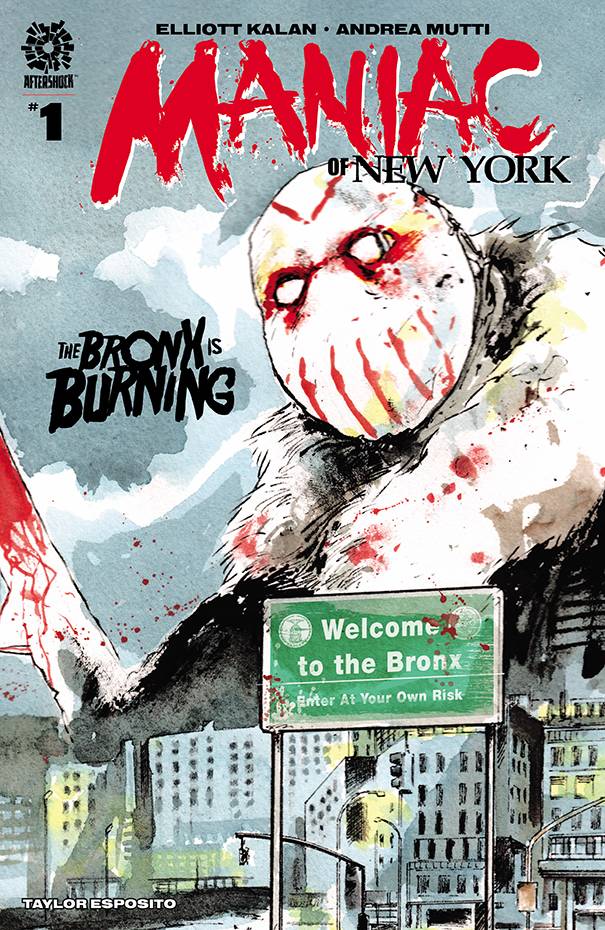 MANIAC OF NEW YORK: THE BRONX IS BURNING #1 (OCT211096) On Sale 12.01.21
The bloody saga of Maniac Harry continues!
After the tragedy of The Death Train, Detective Zelda Pettibone and mayoral aide Gina Greene have lost the trail of the Maniac — and the support of the city. Copycats are springing up, tensions are high and traffic is a nightmare. So, what happens when your favorite unstoppable, mindless killer resurfaces in a Bronx high school? Can Zelda and Gina get there before Maniac Harry adds to his body count? Will the students tear their attention away from their phones long enough to notice there's a monster in the halls?
Writer Elliott Kalan and artist Andrea Mutti return for the next chapter of the hit horror-satire that's somehow even scarier than the world we actually live in!
Each issue of MANIAC OF NEW YORK: THE BRONX IS BURNING features 24 pages of story and art with a cardstock cover!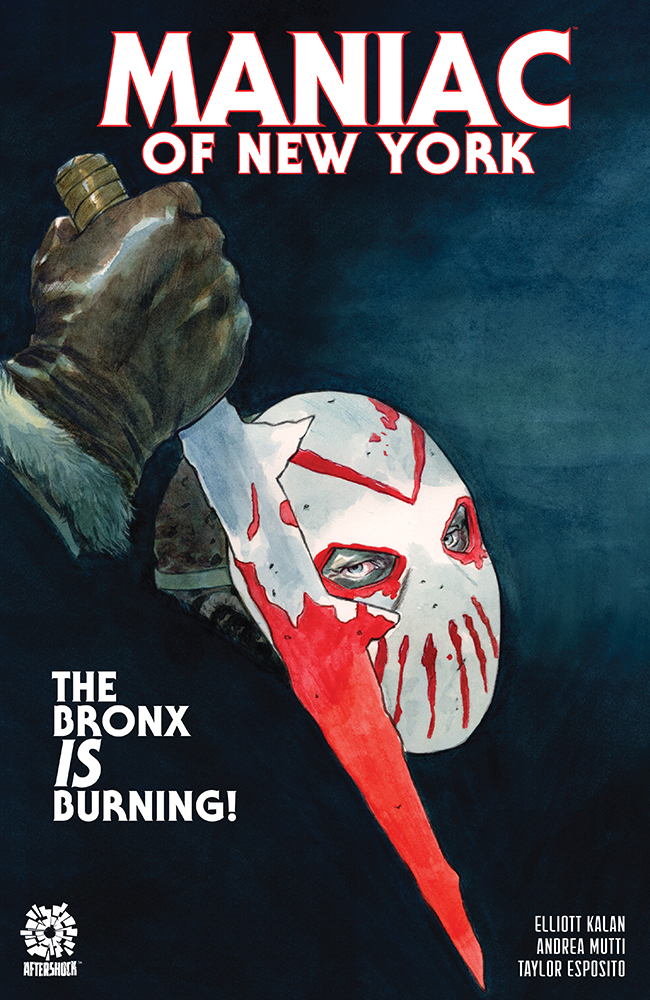 MANIAC OF NEW YORK: THE BRONX IS BURNING #2 (NOV211071) On Sale 01.12.22
Maniac Harry is loose in a Bronx high school, and it's not so he can finish his GED!
With video of Harry's bloody rampage going viral, seemingly everyone is converging on Bright Future Academy: protestors, police, media and our heroes, Mayoral Aide Gina Greene and NYPD Detective Zelda Pettibone. Can the so-called grown-ups get out of each other's way in time? And what happens when an ordinary student risks his life to save his classmates, only to be chased by the worst bully of them all: The Maniac?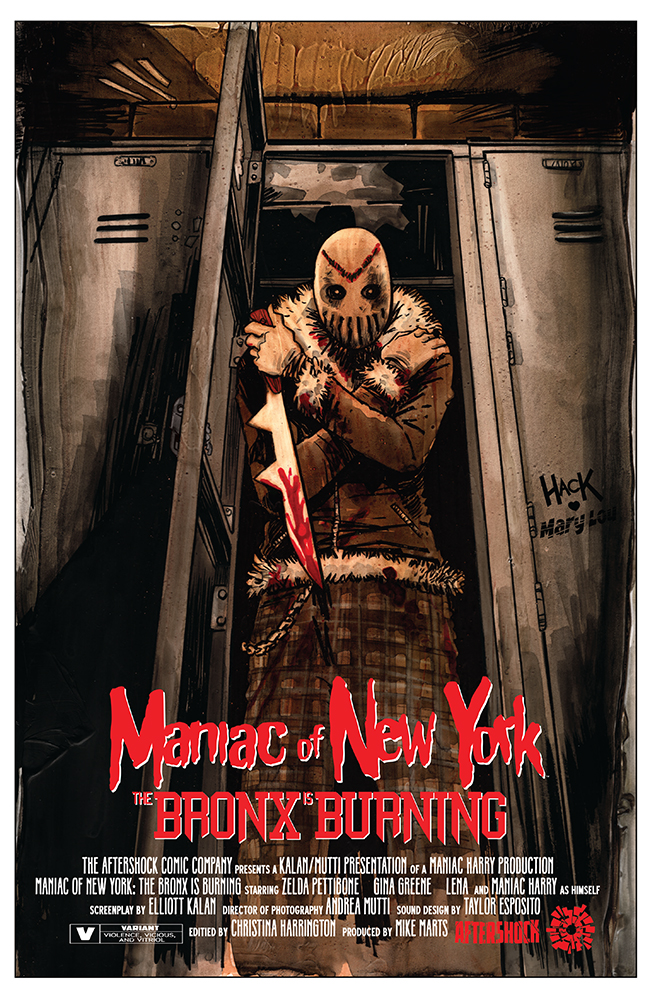 MANIAC OF NEW YORK: THE BRONX IS BURNING #3 (DEC211246) On Sale 02.16.22
Gina Greene and Zelda Pettibone are face-to-face with Maniac Harry once more, and they're armed with enough Molotov cocktails to burn down the borough! But the Mayor of New York seems determined to get in their way. Can Gina and Zelda stop Harry before his body count rises?
SPOILER ALERT: They can't! There's only one issue left after this one, and it just might be the biggest bloodbath yet!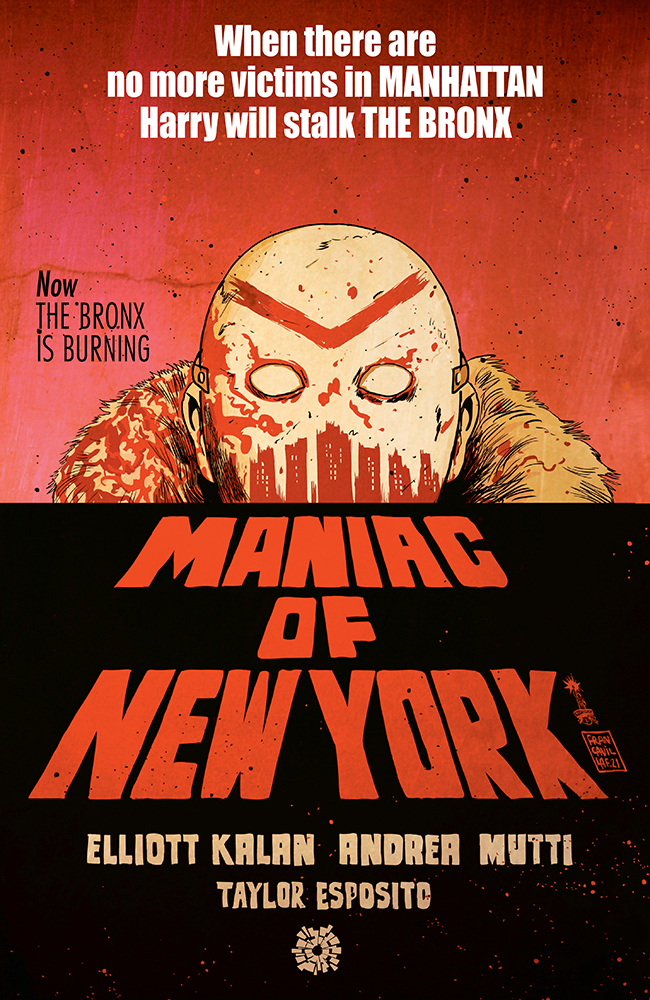 MANIAC OF NEW YORK: THE BRONX IS BURNING #4 On Sale 03.23.22
Maniac Harry plus Opening Day at Yankee Stadium. YOU DO THE MATH! Civil servant-turned-angel-of-vengeance Gina Greene is determined to make this her final showdown with the Maniac.
Can she finally destroy the monster that's haunted her all these years? And how much of New York will she have to burn to make it happen?