Flashback Friday: Mothergod! Science, Murder, and Reality Warping!
Sep 24, 2021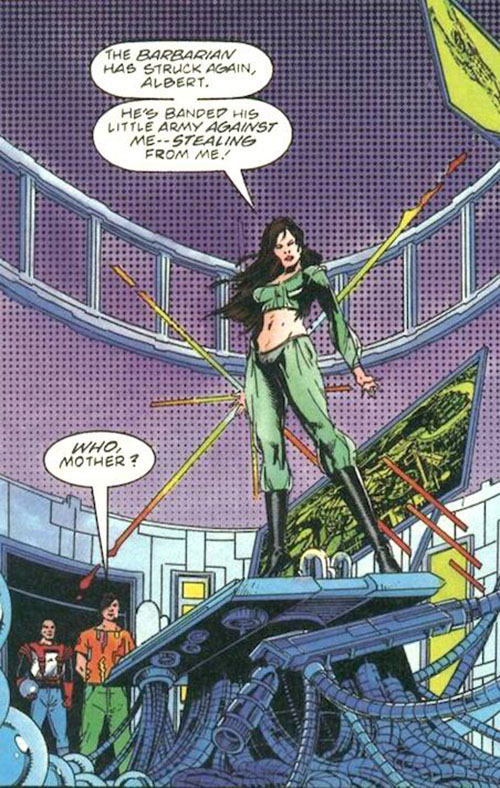 Mothergod was an important figure in Valiant Comics' original continuity who was part of a major, company-wide crossover. The character, who can manipulate energy and matter and warp reality, was created by Jim Shooter, Barry Windsor-Smith, and Bob Layton.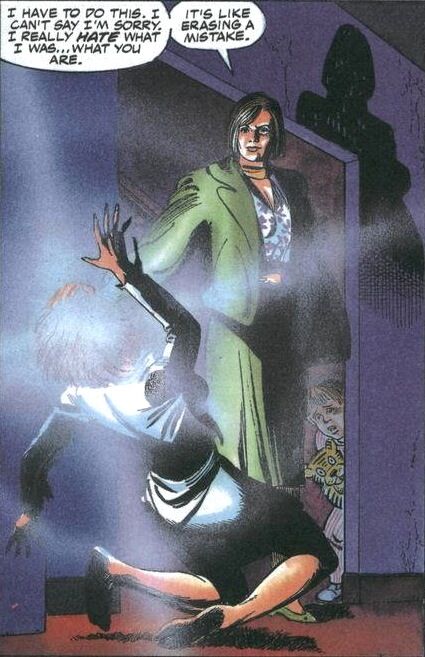 She was introduced in Solar, Man of the Atom #1 (1991) as Erica Pierce, a physicist who was working with Phil Seleski at Edgewater Nuclear Plant when the original near-explosion happened. As Phil became the hero, Solar, Erica's history of abuse and mental illness triggered her to become the villainess, Mothergod.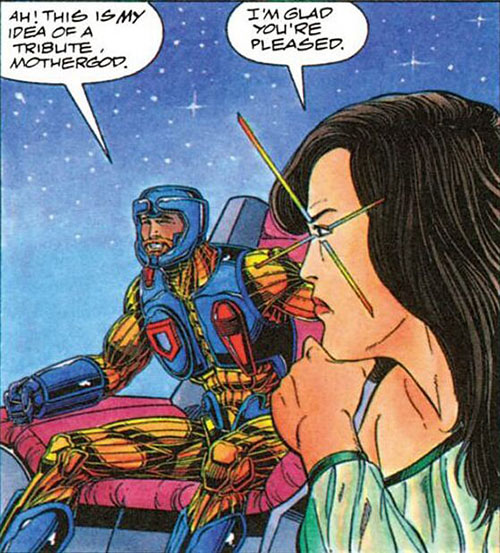 Not only did the accident give them powers, it was so powerful that it started collapsing their timeline. They were both sent forward into a timeline created from Solar's imagination. Mothergod found the Erica Pierce of that timeline, killed her, and adopted the other Erica's son. She also became obsessed with destroying the timeline that Solar created.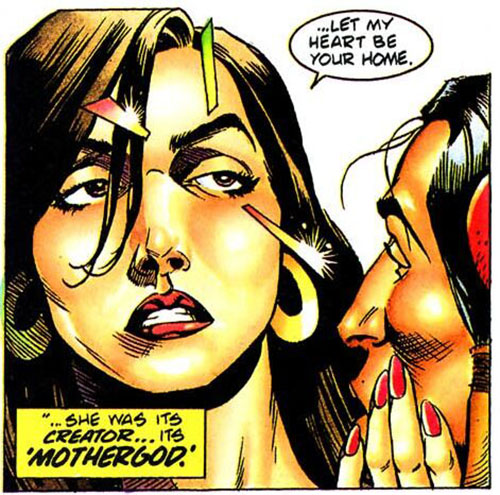 She set about to create a new timeline, which became the Unity event. Valiant heroes gathered together and were able to stop her, sending Mothergod through a wormhole of non-existence where she could no longer change the timeline.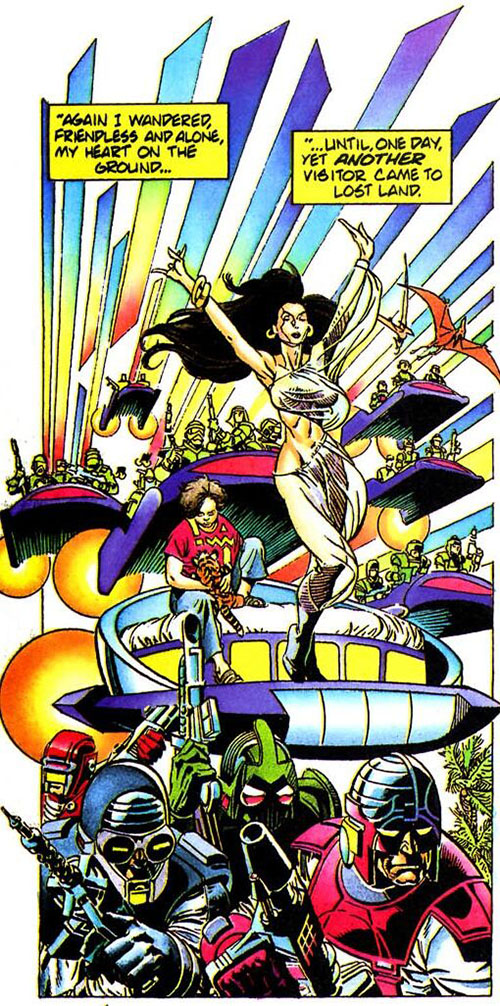 Keep an eye on PREVIEWSworld.com's Twitter, Facebook, YouTube, or Instagram for more character profiles! And if you're interested in more from the world of Valiant, head to your local comic shop and check out the following.
VALIANT ENTERTAINMENT LLC
(W) Ales Kot (A) Adam Gorham (CA) Raul Allen
FOUR HEROES. FOUR STORIES. ONE TICKING CLOCK.

There is a secret black market in New York. It is hidden in plain sight - in our streets, trains, and restaurants. Those who know how to navigate it exchange secrets of extraordinary nature. But when the secret in circulation is a biological weapon derived from Vine technology, the gloves are off - and the most extraordinary agents are released to stop the disaster before it occurs. Otherwise, in less than thirty minutes, there will be no world to come back to. X-O Manowar, Archer, Neville Alcott, Detective Cejudo and Betamax are ready to save the world.

Red-hot writer Ales Kot (Bucky Barnes: The Winter Soldier) and rising star Adam Gorham (Zero) go in deep with an unlikely cast of superhuman operators for an undercover conspiracy action thriller in the darkest corners of the Valiant Universe.

Collecting DEAD DROP #1-4.
In Shops: Oct 14, 2015
SRP: $9.99
PREVIEWS Page #438
VALIANT ENTERTAINMENT LLC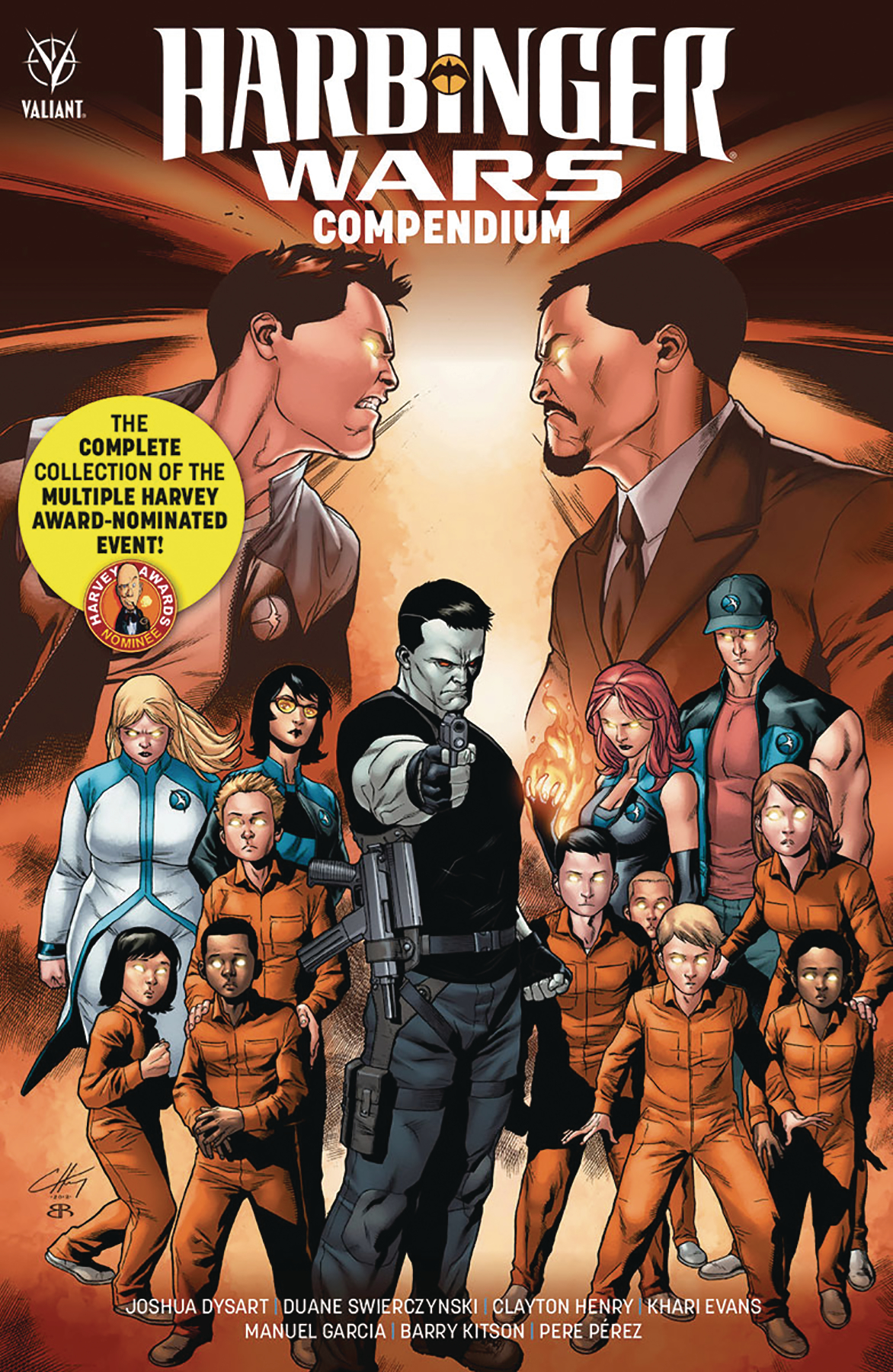 (W) Joshua Dysart, Duane Swierczynski (A) Pere Perez, Clayton Crain, Mico Suayan, Khari Evans, Matt Ryan, Lewis LaRosa, Matthew Clark, Jim Muniz, Philippe Briones, Andrew Hennessy, Barry Kitson, Lee Garbett, Alvaro Martinez, Dimi Macheras, Brian Thies, Stefano Gaudiano, Trevor Hairsine (A/CA) Clayton Henry
Presenting the best-selling crossover event that redefi ned the Valiant Universe for a new generation, now in the most complete collection yet. From the fi rst salvo all the way to the very last shot, follow the complete saga from its beginning in the fi rst issues of HARBINGER and BLOODSHOT and see what set them on the road to collision in the pages of HARBINGER WARS!
When an untrained and undisciplined team of super-powered test subjects escape from Project Rising Spirit and onto the Vegas Strip, Bloodshot and the Harbinger Renegades will fi nd themselves locked in battle against a deadly succession of opponents - and each other. As the combined forces of the H.A.R.D. Corps, Generation Zero, and omega-level telekinetic Toyo Harada all descend on Las Vegas to vie for the control of Rising Spirit's deadliest assets, the world is about to discover the shocking price of an all-out superhuman confl ict...and no one will escape unscathed. Who will survive the Harbinger Wars?
From acclaimed writers Joshua Dysart (HARBINGER) and Duane Swierczynski (BLOODSHOT) and an all-star cast of artists including Clayton Henry (ARCHER & ARMSTRONG), Khari Evans (IMPERIUM), Manuel Garcia (Black Widow), Barry Kitson (Fantastic Four) and more!
Collecting HARBINGER WARS #1-4, HARBINGER #1-14, BLOODSHOT #1-13.
In Shops: May 16, 2018
SRP: $59.99
PREVIEWS Page #471
This article originally appeared in Gemstone Publishing's e-newsletter Scoop.
****
Amanda Sheriff is Gemstone Publishing's Associate Editor, serving as the writer/editor of the e-newsletter, Scoop. She is the author of The Overstreet Guide to Collecting Movie Posters, The Overstreet Guide to Collecting Concert Posters, and The Overstreet Guide to Collecting Horror, and co-author of The Overstreet Price Guide to Star Wars Collectibles and The Overstreet Price Guide to Batman.