Black Caravan Interview: Wanna See Something Scary...?
Sep 07, 2021
Interview by Troy-Jeffrey Allen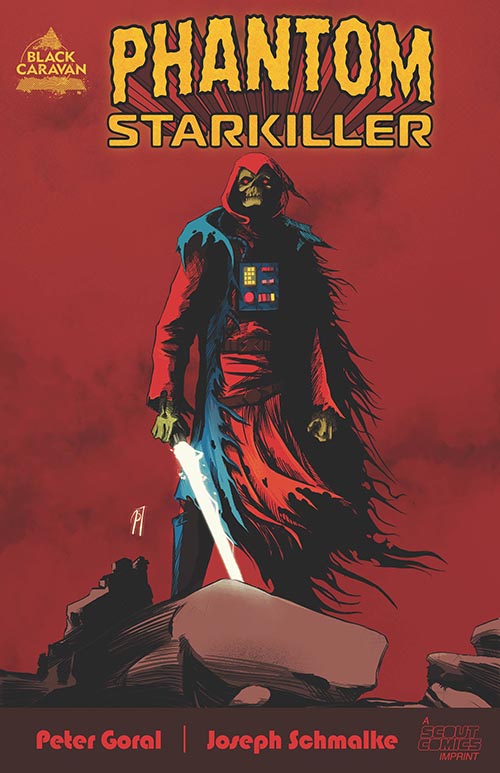 Wanna see something scary?
In 2020, premier comics publisher DC Comics closed the doors on their fan-favorite, critically-lauded imprint Vertigo. The end of that particular publishing house most definitely left a sizable hole to fill for any publisher brave enough to meet the demand for a similar comic industry stalwart. Scout Comics imprint Black Caravan is that publisher.
While the Black Caravan line may be new to comic book readers, it's been an open secret to industry insiders for several months now. Having already released a handful of daring new titles over the summer, now...the secrets out! And Black Caravan co-publisher Joseph Schmalke is here to school readers on what bold new tales they have in store. Keep reading...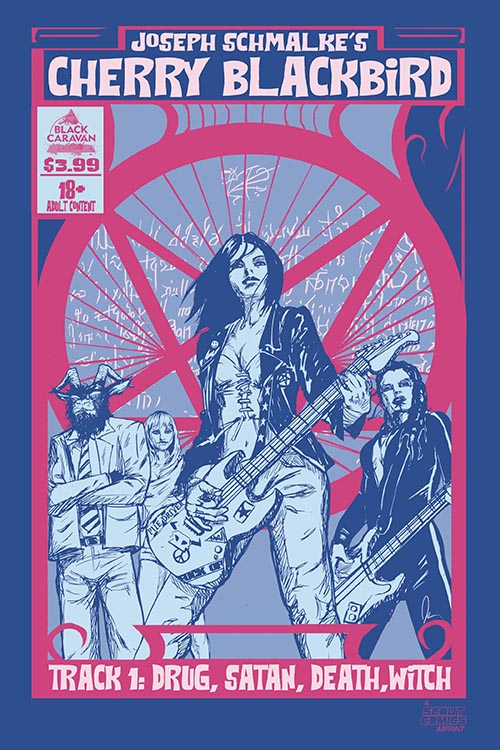 PREVIEWSworld: So, your Twitter describes Black Caravan as pushing the audience to "explore the darker side of creator-owned comics." What dark side of creator-owned is Black Caravan going to explore?
Joseph Schmalke: Typically we are dealing in horror or sci-fi, but we are also delving into the bizarre and more adult-themed books that [umbrella publisher Scout Comic] proper might not have produced. We might have a bit more gore and adult language compared to the average comic book. We were all fans of the DC Comics' imprint Vertigo and with it being dissolved we wanted to bring something that was missing back to the market.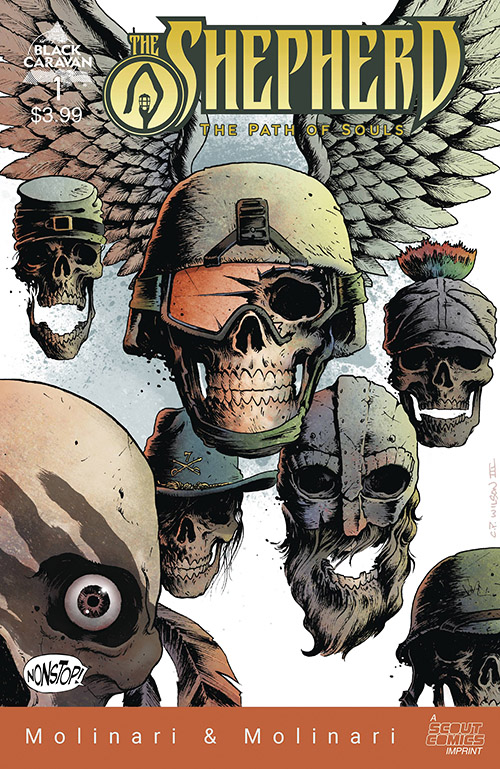 PREVIEWSworld: Comics have a rich history with horror, but what made you want to zero in on that specifically?
Joseph Schmalke: We are fans and students of the horror genre and respect it as a medium. Before the Comics Code Authority had parents clutching their pearls, horror comics used to be a dominant force in the comic book medium. Of course, we still love superheroes but those are being done elsewhere in a very overcrowded market.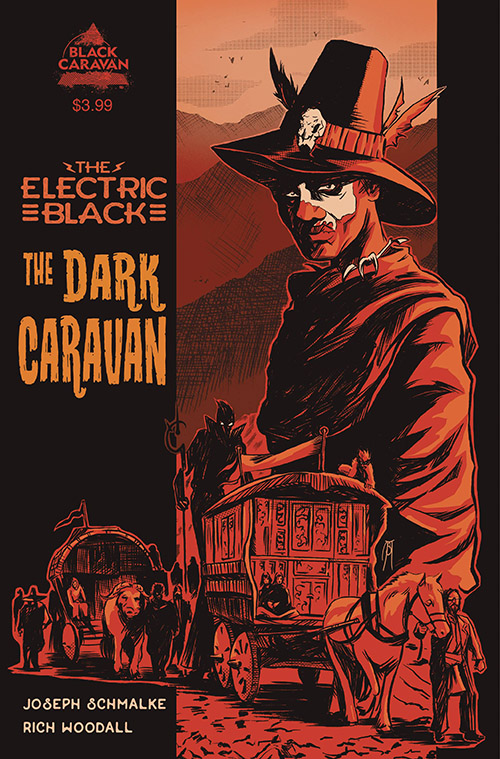 PREVIEWSworld: And why make your home as imprint under publisher Scout Comics?
Joseph Schmalke: This might sound underwhelming but the reason we are at Scout is because they were the company that took a chance on us. We were having some success with crowdsourcing our own creator-owned titles but were getting rejected from almost every indy publisher. James Haick (president of Scout and Black Caravan) was highly instrumental in bringing us into the company and later setting us up with the Black Caravan imprint. He saw that we (Joe and Rich) were self-starters and were passionate about what we were doing. Fortunately for us, it seems to be paying off.
PREVIEWSworld: Is your overall focus straight horror? Or will you be exploring every possible horror hybrid imaginable?
Joseph Schmalke: We will explore anything under the banner of horror, sci-fi, and the bizarre. That includes any sub-genre, including things like high fantasy. We also are focused on making high-end art books and collectibles like The Phantom Starkiller Legendary edition which recently came out.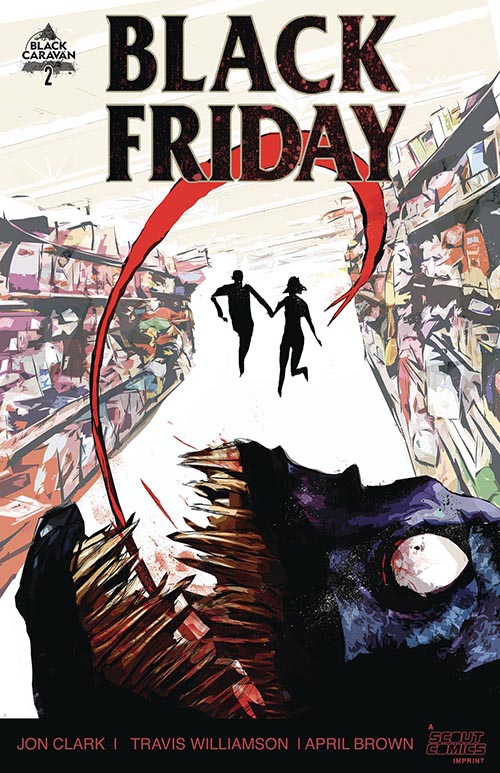 PREVIEWSworld: Catch us up to speed. What are some of Black Caravan's premier titles? What are they about?
Joseph Schmalke: Our flagship book would be The Electric Black which was recently optioned for an animated series by Starburns Industries. It comes out in a seasonal format (about 4 issues a year) and will continue for the foreseeable future. The Electric Black is an antique shop traveling through time and space delivering cursed objects to patrons it wishes to corrupt or devour. The dark emporium is run by the demonic Julius Black and his psychopathic and otherworldly employees.
Phantom Starkiller is the tale of an intergalactic assassin who was captured and changed into a monstrous weapon. On a quest from his dark masters to retrieve the stones of power he regains a fragment of his "humanity" and now is determined to stop the forces that corrupted him. This story continues this Summer in Count Draco Knuckleduster.
Black Friday is a series that deals with a shopping center that harbors an evil that has manifested itself below the store itself and then is unleashed on the unsuspecting customers and employees of the shopping superstore.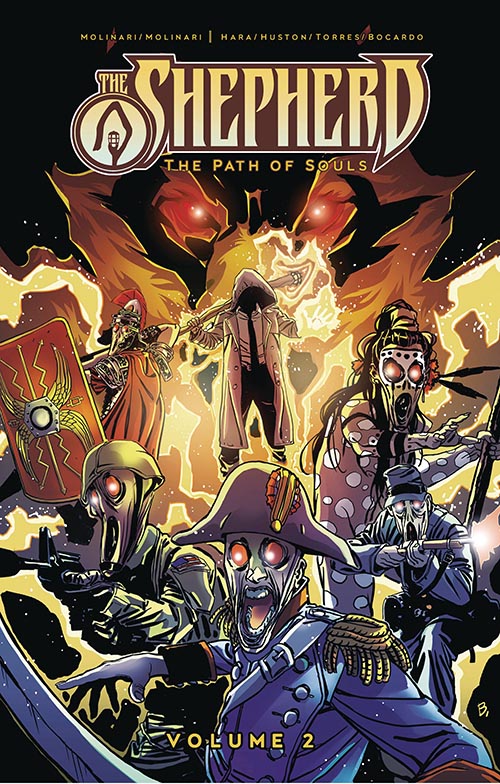 Joseph Schmalke: We have two titles that had previously seen publication before but are being given new life and content at Black Caravan including the Perhapanaughts which deals with a space-traveling team of cryptids and The Shepherd which is the story of a man who crosses over and helps lost souls navigate through the afterlife.
We have a stand-alone graphic novel The Provenance of Madness which collects four stories inspired by the works of H.P. Lovecraft. The team creating it will be following it up this fall with the pulp noir Provenance of Secrets which is inspired by the works of Robert Chambers.
Recently released Cherry Blackbird is an exploitation story of a rock star tasked with sending demons back to hell to save her own damned soul.
This summer's lineup includes three new series. Tales Told in Techni Horror, a horror anthology series. Gods of Brutality a new ongoing series written by Co-publisher Rich Woodall, and We Don't Kill Spiders by [myself].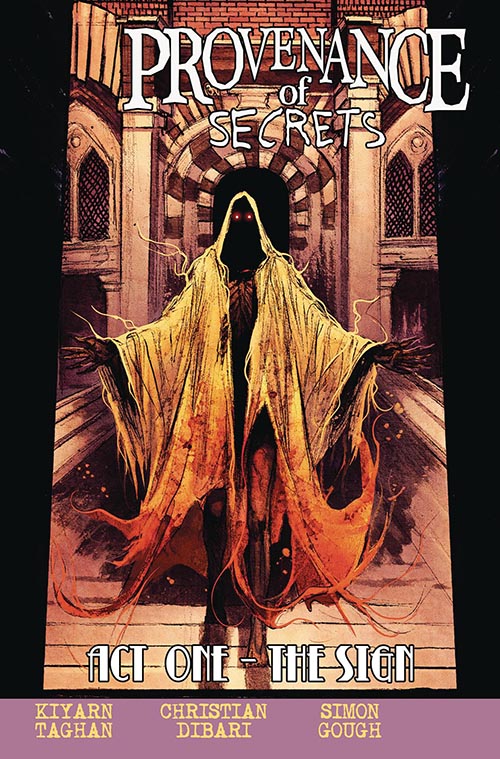 PREVIEWSworld: Looking forward, what can readers expect from Black Caravan?
Joseph Schmalke: We have an amazing lineup coming in the fall including Swamp Dogs and Epic Tavern coming in October. We have a few other surprises on the horizon so stay tuned.
PREVIEWSworld: In terms of audience, who is Black Caravan for?
Joseph Schmalke: If you are a fan of the genres that we discussed I think we will have something for you. We have a few titles that are even geared for younger audiences and will possibly have a children's book or two in the future. All are welcome on the Black Caravan.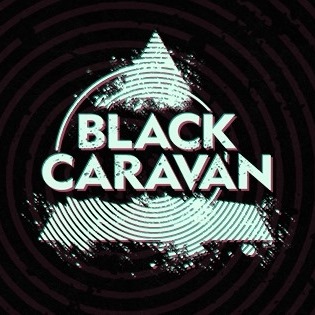 Keep an eye on PREVIEWSworld.com's Twitter, Facebook, YouTube, or Instagram for more.
For more from Black Caravan check out the titles below.
****
Troy-Jeffrey Allen is the producer and co-host of PREVIEWSworld Weekly. He is also the Consumer Content Marketing Manager for Geppi Family Enterprises. Troy's comics work includes MF DOOM: All Caps, Public Enemy's Apocalpyse '91, The Glyph Award-nominated Fight of the Century, the Harvey Award-nominated District Comics, and the Ringo Award-nominated Magic Bullet.