Sneak PREVIEWS: Join the Crew of Cowboy Bebop in Titan's New Tie-In Series
Sep 17, 2021
The September edition of Diamond Comic Distributors' monthly PREVIEWS catalog arrives in comic shops and digitally on September 22nd and features comic books, graphic novels, toys, and other pop culture merchandise scheduled to go on sale beginning December 2021.
Your customers can get a look at the catalog now on the PREVIEWSworld website by checking out the site's sections that spotlight the Gems of the Month as well as the full catalog sections for Comics; Graphic Novels; Books; Magazines; Trading Cards; Apparel; Toys, Statues, and Models; Collectibles; and Games.
Front Cover:
Titan Comics'
Cowboy Bebop #1
OCT211772
Back Cover:
Dynamite Entertainment's
Vampirella/Dracula: Unholy #1
OCT210427
ON OUR FRONT COVER AND OUR ORDER FORM: Netflix brings back legendary anime Cowboy Bebop as a live-action series starring John Cho (Star Trek, Selfie), and Titan Comics publishes an official Cowboy Bebop tie-in comic with a cover by Stanley "Artgerm" Lau.
ON OUR FLIPSIDE COVER: Newlywed Vampirella honeymoons in Transylvania — and Castle Dracula — in Christopher Priest and Donny Hadiwidjaja's Vampirella/Dracula: Unholy #1 from Dynamite Entertainment.
ON OUR CATALOG SPINE: Diamond Select Toys adds 1960s television series The Green Hornet to their Legends in 3-Dimensions mini-bust line with the The Green Hornet: Kato Legends in 3-Dimensions 1/2-Scale Bust (OCT212178), featuring an authorized likeness of martial arts legend Bruce Lee.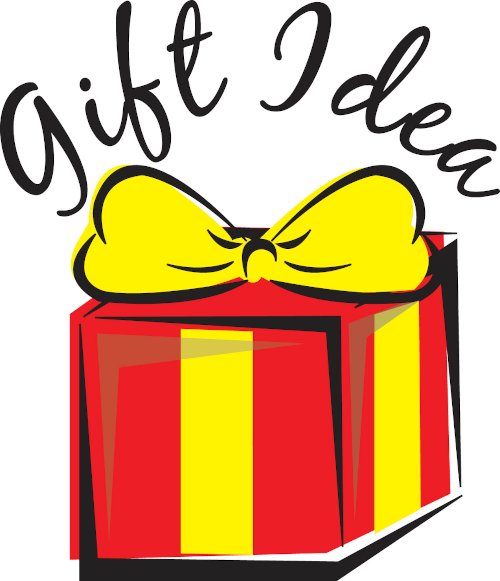 Gift Ideas Month: Here at PREVIEWS, we always prepare for the holidays well in advance, and we have a catalog full of great Gift Ideas right here—pretty much every item in this issue would make a great gift for the comics fan, toy collector, gamer or movie buff on your list!
Gems of the Month: October's PREVIEWS Gems of the Month include:
· BOOM! Studios' Buffy the Last Vampire Slayer #1
· Dark Horse Comics' Daisy #1 and The Icon #1
· Dynamite Entertainment's Vampirella/Dracula: Unholy #25
· IDW Publishing's Star Wars: The High Republic Adventures Annual 2022 and Usagi Yojimbo: Tengu War! TP
· Image Comics' Lady Mechanika: The Monster of the Ministry of Hell #1 and The Scorched #1
· Marvel Comics' Avengers Forever #1
catBUZZ: PREVIEWS takes a look at some of the blockbuster books and products coming out in the months ahead. Joe Benitez returns to Image Comics with his award-winning steampunk series Lady Mechanika with an all-new mini-series that explores her hitherto untold origins in Lady Mechanika: The Monster of the Ministry of Hell. Plus, Buffy Summers' war against the vampires continues in a future ruled by them in Casey Gilly and Joe Jaro's Buffy the Last Vampire Slayer from BOOM! Studios; a mother's quest for her missing son leads a woman to a town of giants out of ancient myth in Colin Lorimer's Daisy from Dark Horse Comics; American Mythology puts a unique spin on Zorro in Zorro: Black & White Noir; Cryptozoic Entertainment transfoms Frank Miller's classic graphic novel The Dark Knight Returns into a survival board game; and many more products coming you will look forward to in the months to come
catBUZZ Toys: On the catalog's flip side, PREVIEWS looks at some upcoming toy projects that will have fans excited in the months to come. Funko's POP! Marvel: Spider-Man Japanese TV Series Vinyl Figure, available exclusively through PREVIEWS, features the giant-robot fighting version of Spider-Man from the classic television series. NECA launches a line of action figures based on Amazon Prime's The Boys Ultimate 7-Inch Action Figures, beginning with The Homelander and Starlight; First 4 Figures brings fans the Cowboy Bebop: Ed & Ein 1/4-Scale Resin Statue, perfect for fans of the anime; the drug-addicted villain of Robocop 2, Cain, joins Hiya Toys' line of PREVIEWS exclusive figures with the Robocop 2: RoboCain 1/18-Scale Figure; and other exiting toys will be coming your way this year and next.
PREVIEWS Exclusive Merchandise: Each month PREVIEWS offers a selection of products that can only be found at your local comic shop. In addition to the PREVIEWS exclusive POP! Marvel: Spider-Man Japanese TV Series Vinyl Figure and the Robocop 2: RoboCain 1/18-Scale Figure, mentioned above, Beeline Creative offers the Teenage Mutant Ninja Turtles: Modern Comics Enamel Pins, with depictions of Michelangelo, Leonardo, Donatello, and Raphael from IDW's comics, in this month's PREVIEWS. Look for the PREVIEWS Exclusive icon throughout the catalog to find these and other exciting products you can find only at your local comic shop in the months ahead.
Indie Edge: PREVIEWS talks to Corey Fryia, the writer/creator of 215 Ink's Doctor Crowe (OCT211829), about his career, brining Doctor Crowe to print, upcoming projects, and his love of Rick Remender, Wes Craig, and Lee Loughridge's series Deadly Class.
Editor's Note: In this month's Editor's Note, PREVIEWS editor Marty Grosser looks forward to trick-or-treaters returning to his neighborhood this Halloween after COVID-19 cancelled most activities last autumn as well as the holiday gift giving season.
Plus: So much more!
All this awaits you in the October edition of PREVIEWS, which goes on sale at your local comic shop or specialty store on Wednesday, September 22nd in print at your local comic shop or specialty store at its regular cover price of just $3.99 or digitally at PREVIEWSworld.com/digital!