Flashback Friday: The Comical Story of the Original Johnny Thunder
Aug 13, 2021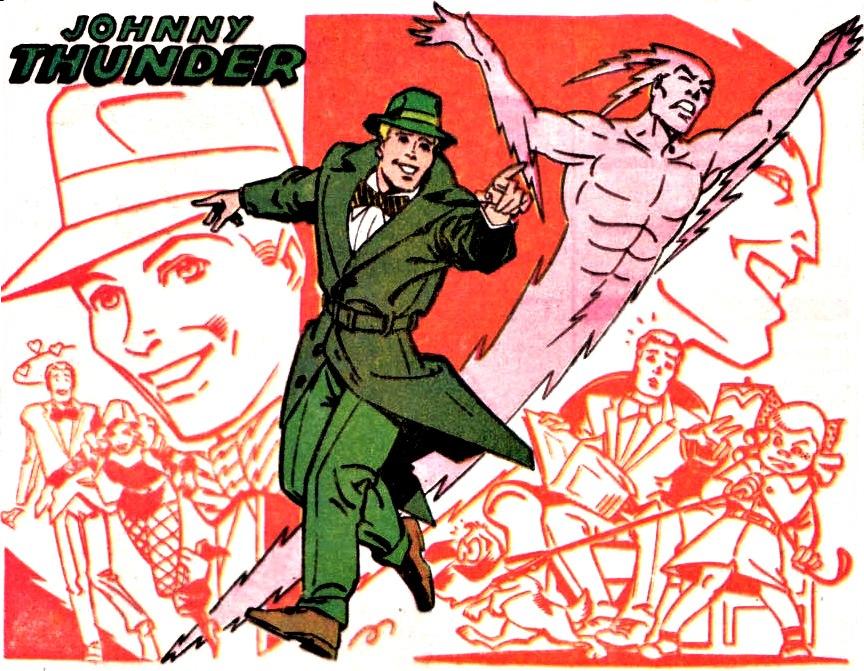 Golden Age character Johnny Thunder's comic adventures leaned toward the comical, sometimes silly, starting with a weird origin story and extending into funny interactions with other characters. A creation of John Wentworth and Stan Aschmeier, Johnny was introduced in Flash Comics #1 (January 1940).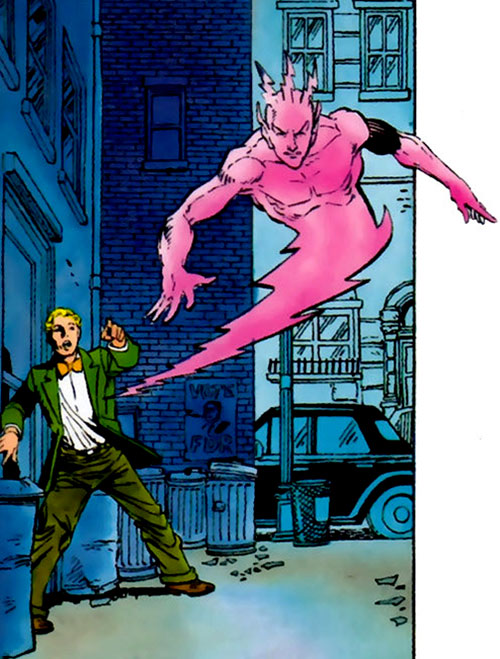 He was born the seventh son of a seventh son, on Saturday, July 7 at 7 AM (the seventh day of the week, month, day, and hour) in 1917. Because of his anomalous birth, Johnny was kidnapped by a group from Badhnesia. They believed that a boy born under those circumstances could be given power of the genie-like Thunderbolt, which they wanted to use to rule the world. When a neighboring country attacked them, Johnny was rescued and taking back to the US – not knowing that he was now connected to Thunderbolt.
Johnny started living a normal life until he started accidently summoning Thunderbolt by using the magic words "Cei-U" (which is pronounced "say you"). This leads to several adventures, like becoming a boxer, but because Thunderbolt moves so fast, Johnny has no idea that something is behind the astonishing things that happen to him. He finally learned of Thunderbolt's existence and started helping people.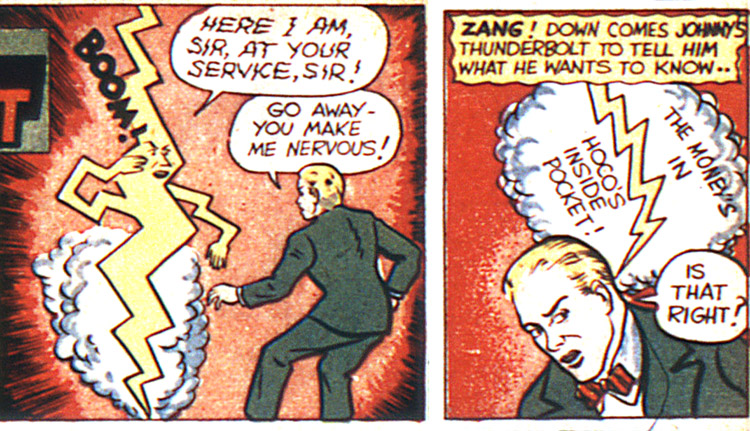 Their dynamic definitely belonged in the funny books. Johnny was basically a dimwitted guy, which made Thunderbolt sarcastic toward him. However, Johnny was technically Thunderbolt's boss, so the more powerful half of the duo couldn't do anything until his master told him to.
He unintentionally joined the Justice Society when he wished out loud that he could, and Thunderbolt took him directly to the team. Despite consistently committing blunders and frustrating the team, they kept him around for his optimism and Thunderbolt's powers. Johnny was granted full membership when the Flash left and he accidently captured Mister X.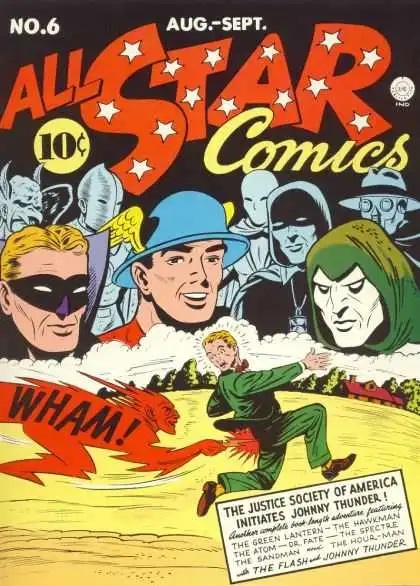 Keep an eye on PREVIEWSworld.com's Twitter, Facebook, YouTube, or Instagram for more character profiles! And if you're interested in more from Johnny Thunder and All-Star Comics, head to your local comic shop and check out the following.
This article originally appeared in Gemstone Publishing's e-newsletter Scoop.
DC COMICS
(W) Paul Levitz, Gerry Conway (A) Ric Estrada, Wally Wood, Keith Giffen, Bob Layton, Joe Giella, Dave Hunt (CA) Dick Giordano (A/CA) Joe Staton
Written by PAUL LEVITZ and GERRY CONWAY
Art by WALLACE WOOD, JOE STATON and others
Cover by BRIAN BOLLAND
The JSA's 1970s adventures from ALL-STAR COMICS #58-74 and ADVENTURE COMICS #461-466 are collected in a value-priced Showcase edition! Don't miss the team's battles with the Psycho-Pirate, Vandal Savage, the Injustice Society and more.
On sale SEPTEMBER 21 448 pg, B&W, $19.99 US

In Shops: Sep 21, 2011
SRP: $19.99
DC PREVIEWS Page #118
DC COMICS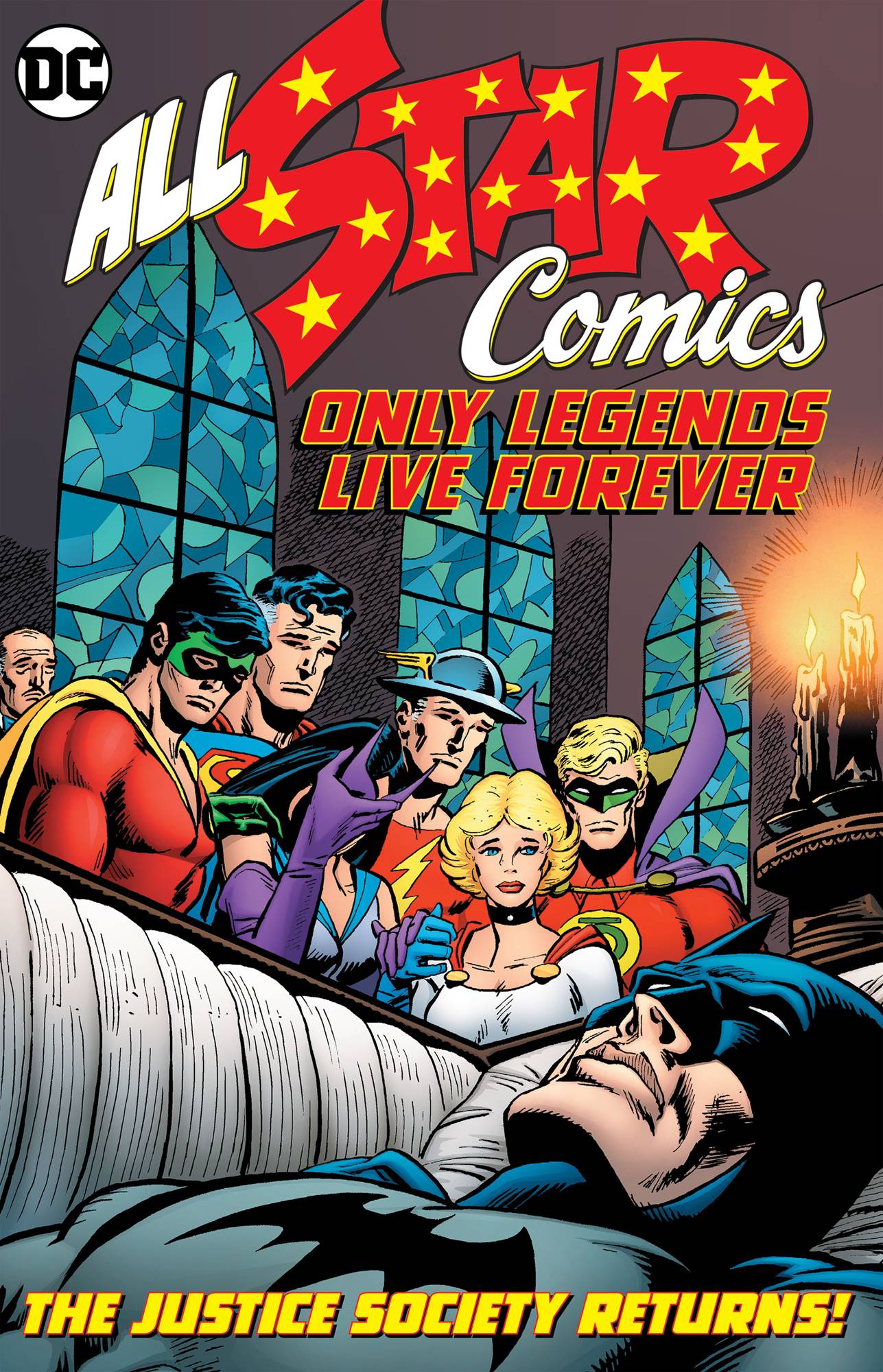 (W) Gerry Conway, Paul Levitz (A) Bob Layton, Wally Wood, Keith Giffen, Ric Estrada, Joe Giella, Dave Hunt (A/CA) Joe Staton, Dick Giordano
The classic 1970s run of the Justice Society of America is now collected in a single volume from the pages of ALL-STAR COMICS #58-74, ADVENTURE COMICS #461-466 and DC SPECIAL #29! Witness the continuing adventures of the Flash, Green Lantern, Hawkman, Doctor Fate and Wildcat as they're joined by younger heroes Robin, Power Girl and Star-Spangled Kid to battle the Psycho-Pirate, the immortal Vandal Savage, the Injustice Society and more.
In Shops: Oct 09, 2019
SRP: $49.99
DC PREVIEWS Page #70