Flashback Friday: Herbert Wyndham Evolves into High Evolutionary
Aug 06, 2021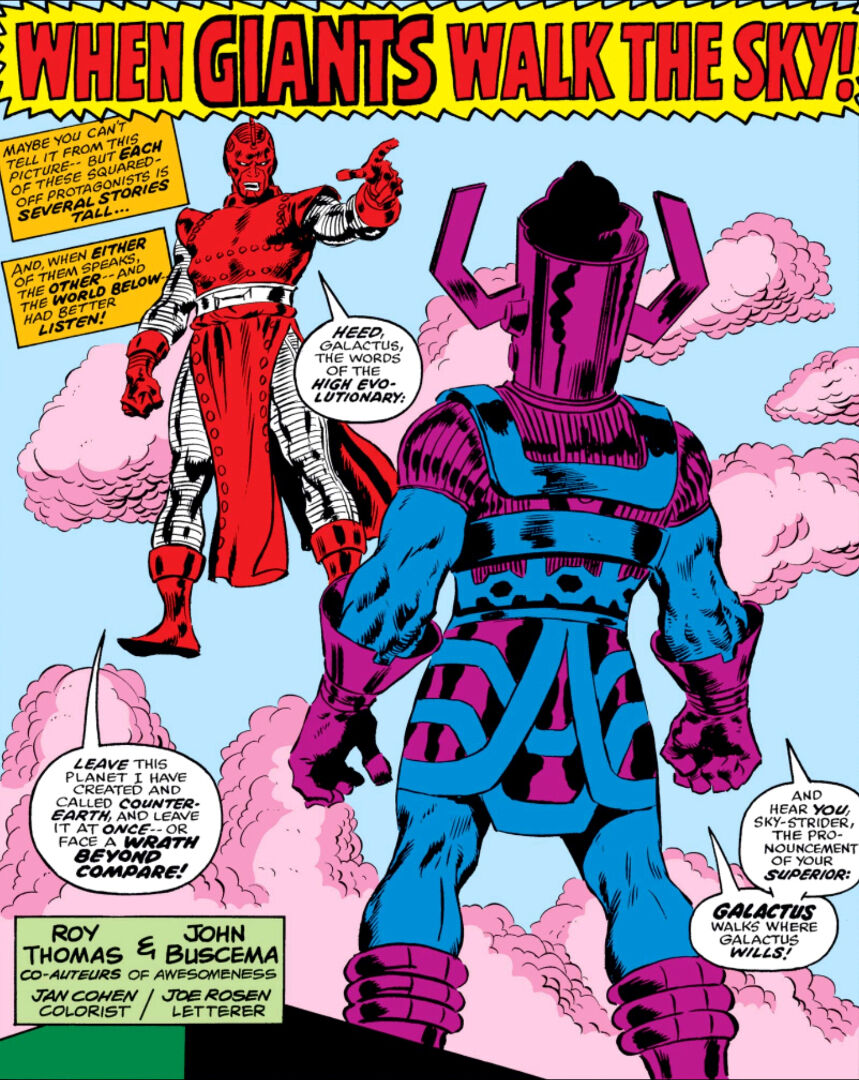 High Evolutionary was a man whose ambition and desire for progress became his dangerous downfall. He is a highly intelligent man with telepathic and telekinetic abilities, sentient armor that gives him superstrength, and power to manipulate matter and energy. The character was created by Stan Lee and Jack Kirby, introduced in The Mighty Thor #134 (November 1966).
He began as Herbert Edgar Wyndham, a Manchester, England native who was studying at Oxford. Inspired by genetic biologist Nathaniel Essex's work he started doing experiments with genetic manipulation. He built the genetic accelerator, first trying to evolve rats found in his mother's basement. Wyndham was approached by Inhuman geneticist Phaeder, who gave him instructions for breaking genetic code.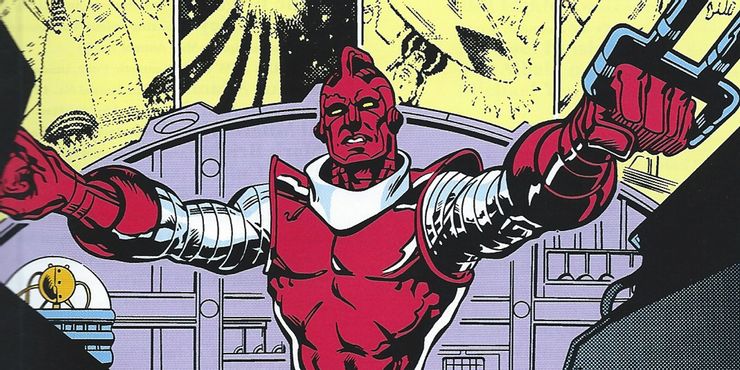 After being expelled from Oxford, he used the new knowledge to evolve his Dalmatian into a humanoid creature with a chimpanzee's intelligence. The restructured creature was killed by poachers, prompting Wyndham to relocate to a more secluded area. Joined by Jessica Drew's father Jonathan, he started doing experiments in the Wundagore Mountain of Transia. They found uranium in the land and sold it to provide more funding for their work.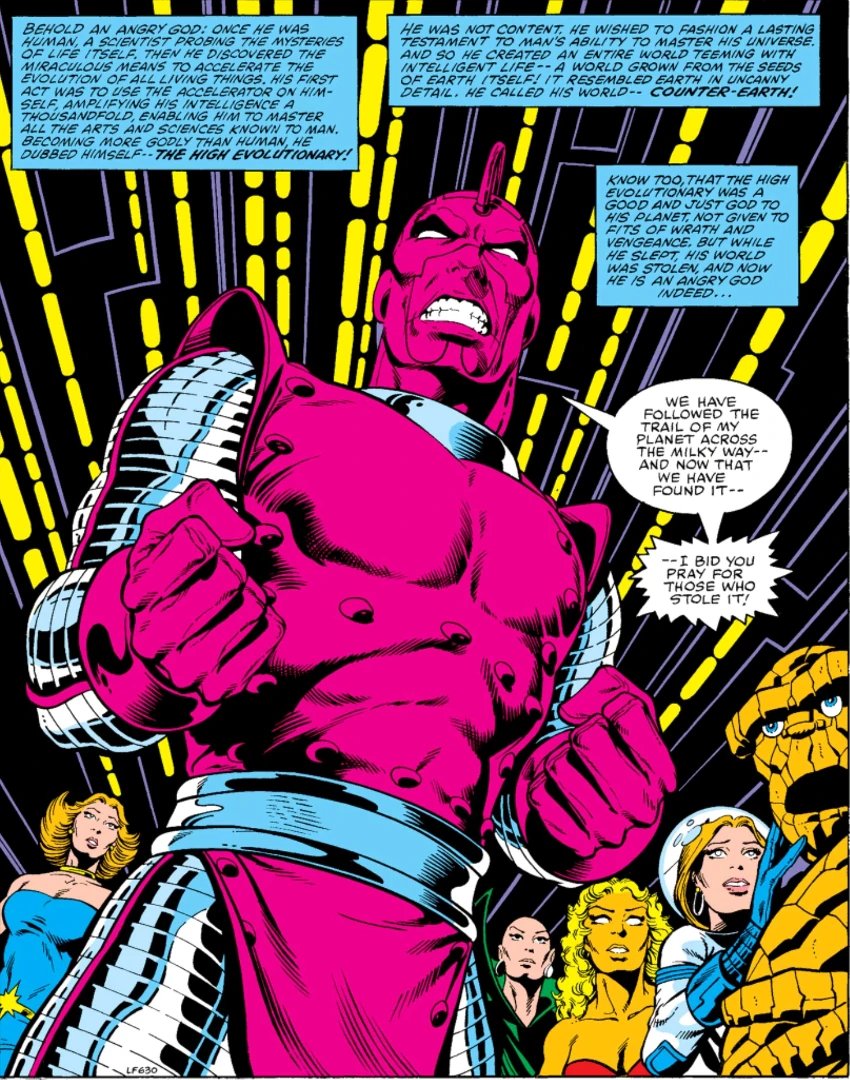 Wyndham created a suit made of silver armor to protect himself from the uranium that had already made Jessica sick. He started making even more astonishing breakthroughs in genetic acceleration, developing half-human, half-animal beings that he called "New Men." Soon after he started calling himself Lord High Evolutionary and embarked on a quest of radical experimentation that led to the Evolutionary War.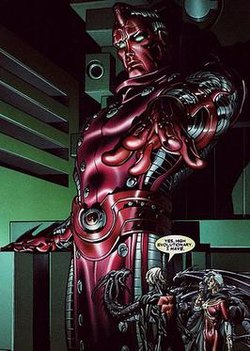 Keep an eye on PREVIEWSworld.com's Twitter, Facebook, YouTube, or Instagram for more character profiles! And if you're interested in more MArvel tales, head to your local comic shop and check out the following.
MARVEL COMICS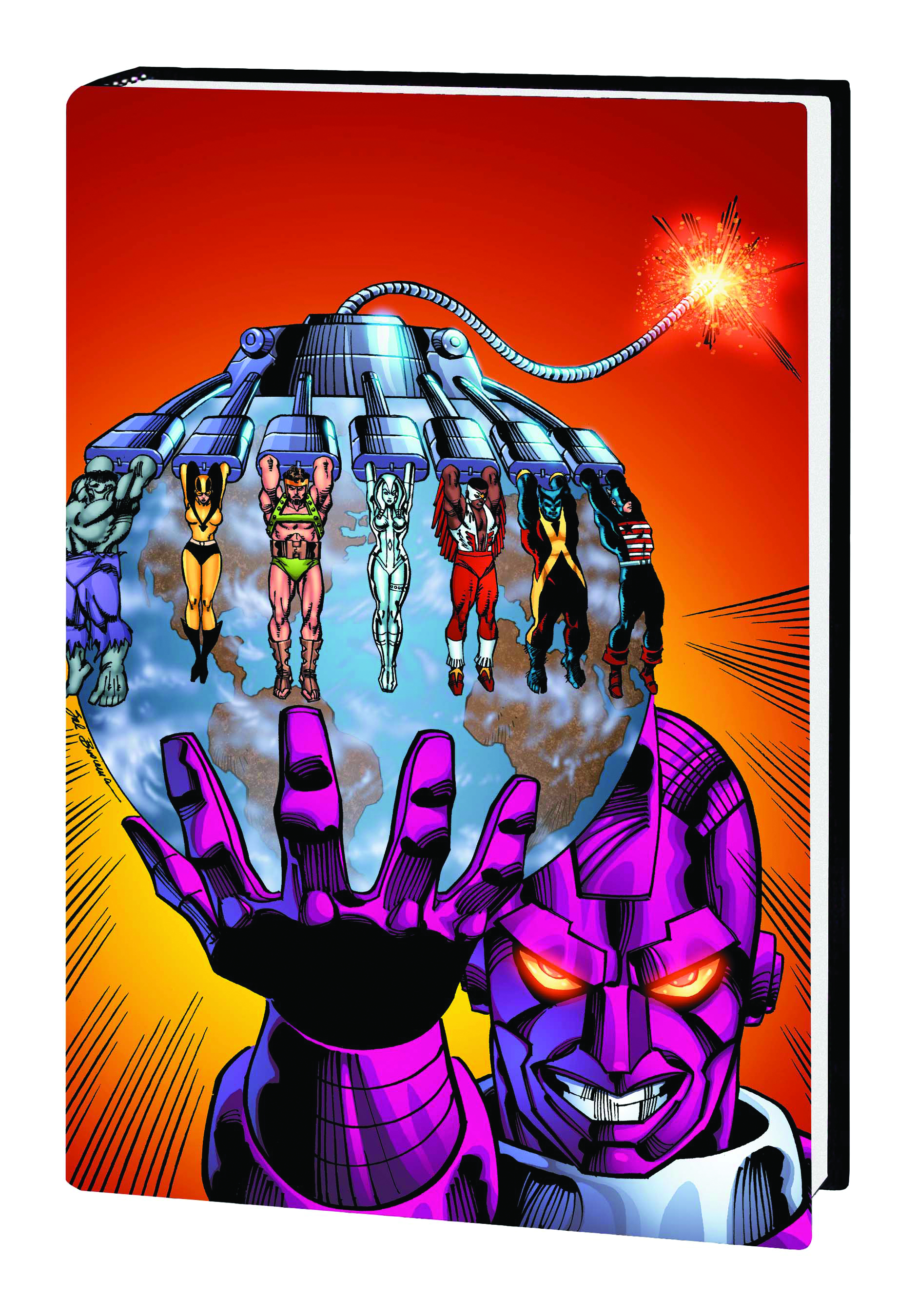 (W) Various (A) Various (CA) John Buscema
Written by VARIOUS
Penciled byVARIOUS
Covers by LEE GARBETT & JOHN BUSCEMA
The High Evolutionary declares war on Earth in this eighties Annual extravaganza, and heroes across the globe must rally to stop him! Featuring the X-Men, Spider-Man, the New Mutants, the Punisher, X-Factor, the Black Panther, the Inhumans, the Eternals and the Fantastic Four! With the villainy of the Kingpin, the Hellfire Club, the Super-Skrull and Terminus! Collecting material from X-FACTOR ANNUAL #3, PUNISHER ANNUAL #1, SILVER SURFER ANNUAL #1, NEW MUTANTS ANNUAL #4, AMAZING SPIDER-MAN ANNUAL (1964) #22, FANTASTIC FOUR ANNUAL #21, UNCANNY X-MEN ANNUAL (1970) #12, WEB OF SPIDER-MAN ANNUAL #4, WEST COAST AVENGERS ANNUAL #3, SPECTACULAR SPIDER-MAN ANNUAL #8 and AVENGERS ANNUAL #17.
472 PGS./Rated A

In Shops: Sep 14, 2011
SRP: $74.99
MARVEL PREVIEWS Page #79
MARVEL COMICS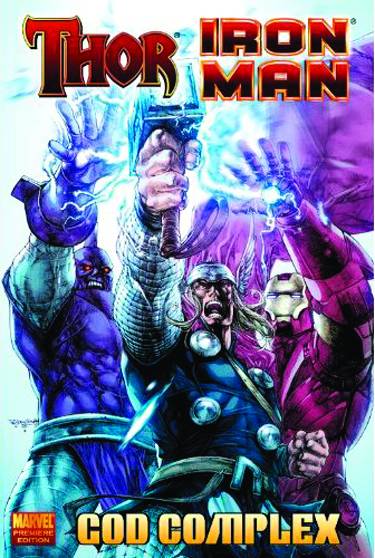 (W) Dan Abnett (A) Scot Eaton (CA) Stephen Segovia
Written by DAN ABNETT & ANDY LANNING
Penciled by SCOT EATON
Cover by STEPHEN SEGOVIA
Thor - God of Thunder, Son of Asgard, heir to the ancient and mythic heritage of divine power! Iron Man - invincible hero, miracle of technology, offspring of scientific genius and engineering wonder! These two mightiest of Avengers come together to face a menace that is both magical and technological, and which threatens to wipe away the pantheons of legend and science so it can replace them with a shocking new order for the 21st century! Collecting IRON MAN/THOR #1-4 and material from THOR SPOTLIGHT.
112 PGS./Rated A

In Shops: May 04, 2011
SRP: $19.99
MARVEL PREVIEWS Page #90
MARVEL COMICS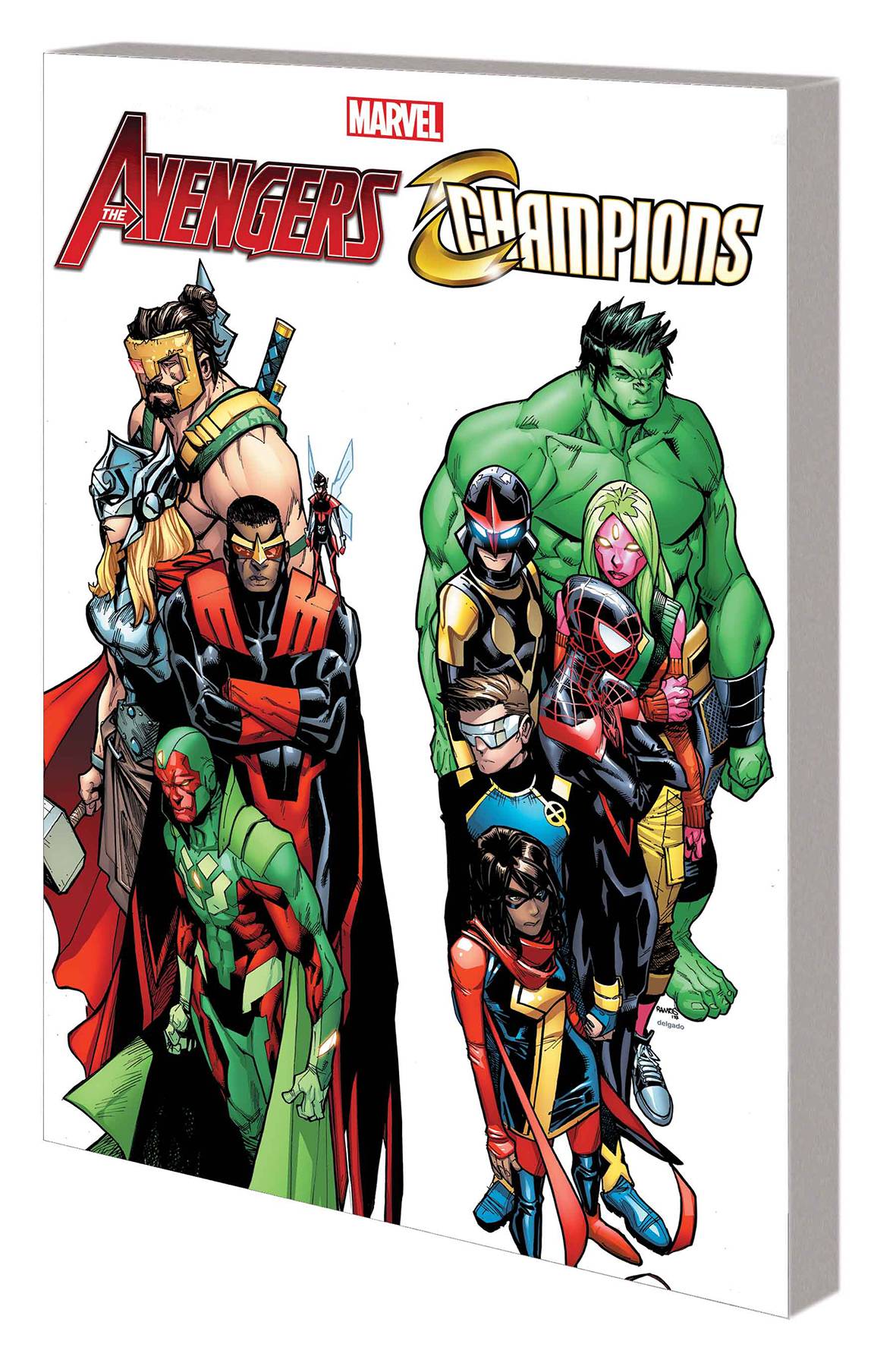 (W) Mark Waid (A) Jesus Saiz (A/CA) Humberto Ramos
The Avengers come face-to-face with the Champions! The countdown for a clash of generations begins when the twisted High Evolutionary sets the Earth on a catastrophic collision course with its opposite number: the unnatural planet Counter-Earth! Can the two teams put their turbulent history aside to meet this threat - or will they be at each other's throats? And even if they can find a way to work together, can this awesome assemblage of heroes save two entire planets from destruction? There are billions of lives on the line, and it will take every single member of both teams to have any hope of stopping the Evolutionary - so what happens when the death of a hero changes the game? Collecting AVENGERS (2016) #672-674 and CHAMPIONS (2016) #13-15.
Rated T+
In Shops: Feb 07, 2018
SRP: $17.99
MARVEL PREVIEWS Page #97
This article originally appeared in Gemstone Publishing's e-newsletter Scoop.