PREVIEWS Celebrates Horror Month in July: Dig into Horror and Macabre Reading!
Jul 10, 2021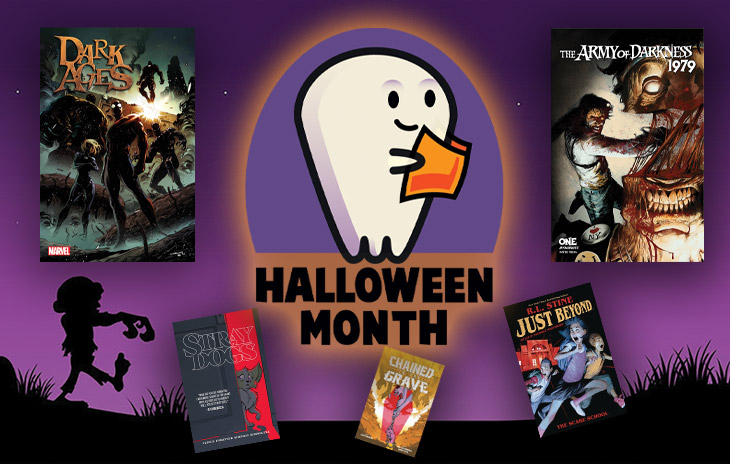 Here it is: Halloween in July! Of course, Halloween is over three months away, but here at PREVIEWS, we have to list things early so everybody gets a chance to plan ahead for the haunted holiday.
We love Halloween and Horror here at PREVIEWS, and our product specialists have chosen a great batch of titles that will give you chills and thrill your imagination!
And if these titles don't shock and dismay you, then look for one of our "Halloween" icons located throughout the July PREVIEWS Magazine for more horribly good comics and graphic novels!
Order or wishlist any of the titles above via PULLBOX!