Get Graphic: Camille Richardson is The Black Widow
Jul 06, 2021
Modeling by Camille Richardson
Photography by Joe Carabeo
Interview by Troy-Jeffrey Allen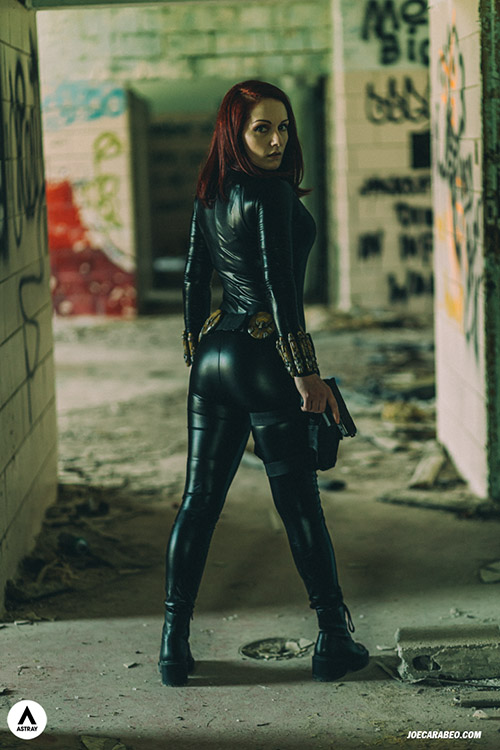 This week's "Get Graphic" falls on the week of release for Marvel's Black Widow, the MCU's long-anticipated espionage thriller featuring Scarlet Johansson in the title role. If you've been waiting and waiting to finally discover the cinematic story of Natalia Alianovna "Natasha Romanoff" Romonova then you're not alone. Cosplay model and all-around Black Widow fan Camille Richardson is right there with you. To celebrate the release of the film (and our first "Get Graphic" with a cosplayer!) we asked cosplayer Camille and photographer Joe Carabeo to take us inside their Black Widow photoshoot. In the process, we discovered a little more about their respective craft, their favorite Black Widow moments, and more! Scroll, scroll, scroll...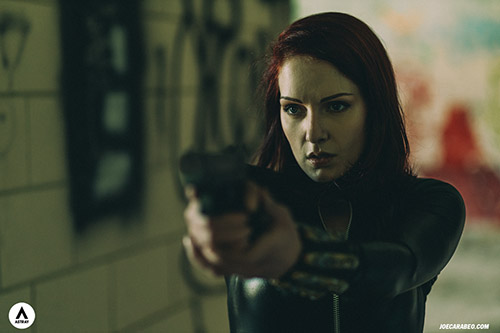 "My name is Camille Richardson, former comic book retailer (Fantom Comics) turned continued enthusiastic fan, who dwells in the Northern Virginia area, soon to be Maryland." - Camille Richardson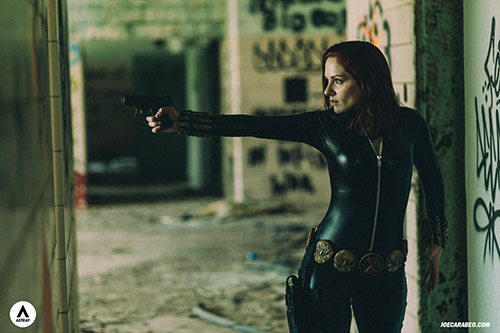 "I always enjoy working with Camille Richardson, we've shot and worked together for years, and when it came time to figure out what we haven't done yet, we've done fashion and editorial shoot, the obvious choice was her Black Widow. That character is one of her go-to choices of cosplay, and it funny because for some reason that idea never appeared in my mind before. But truthfully, it might also be because I don't do Cosplay style photography. So I went into the shoot like I would if I was making a movie. Which is truthfully my normal process even in photography." - Joe Carabeo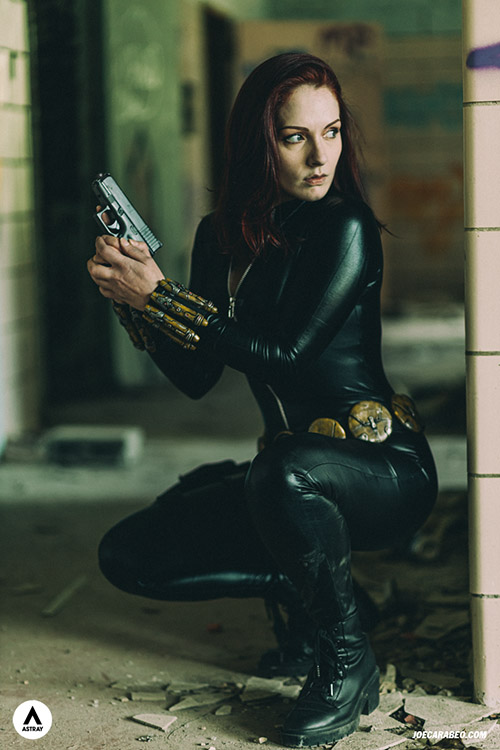 "I began cosplaying after losing my parents 9yrs ago, it really helped me stay afloat during that time with portraying characters that inspired me to stay strong and continue to keep picking myself up. Modeling came a little later when I unexpectedly received a lot of love for the characters I was portraying, got over my shyness, and told myself it was okay to celebrate yourself. It was definitely new territory for me." - Camille Richardson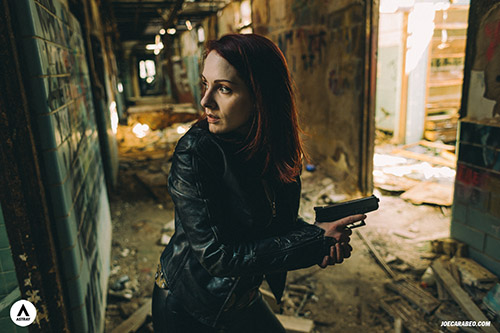 "I admired Frank Miller, Chris Bachalo, Tim Sale, David Lapham, Joe Quesada, but sometime in high school, I started to believe that my drawing skills were not up to par and because my parents were both into photography I took a photo class and it just clicked. I became always attached to a camera of some sort." - Joe Carabeo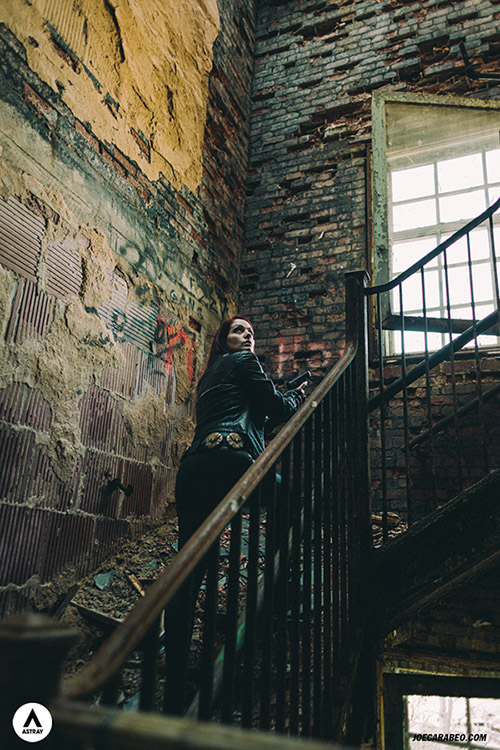 "[I love] the character [of Black Widow] and have had continual issues with Marvel mishandling the character, but finally the movie is coming out and with the announcement of the date, I hit up Joe to do a BW shoot to celebrate!" - Camille Richardson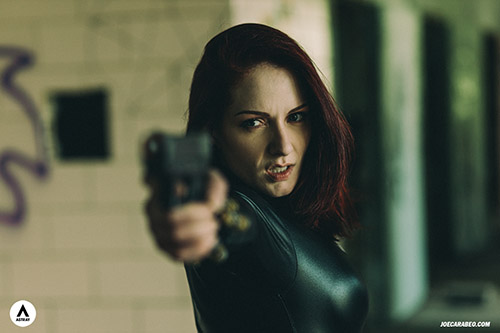 "I knew that for these images to be successful - to a degree - it would have to start with the location. The reality of the situation would only make the characterization more real. When I first envisioned photographing Black Widow, I was in the middle of writing a current screenplay and I had the movie Children of Men's visuals stuck in my head. I remember one of the main long takes in the movie when we follow Clive Owens' character to retrieve a baby in a warzone destroyed building. I wanted to put Black Widow in that type of surrounding and her narrative could be her in some sort of hunt in some sort of hellish part of the world. It definitely did feel like that where we shot." - Joe Carabeo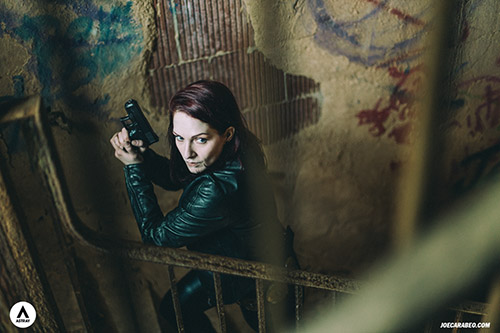 "[I was trying to capture the] badassery with a tinge of vulnerability, a side of Widow you don't see too much, with the background giving a very urban and run down setting." - Camille Richardson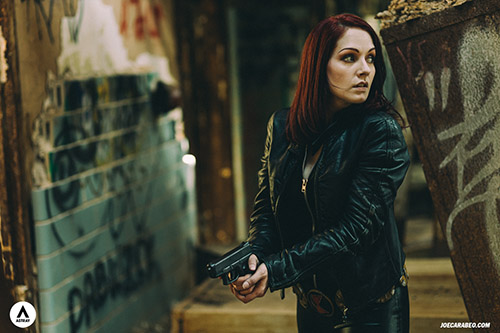 "[Black Widows] first appearance in the MCU in Iron Man 2 is still pretty fantastic. But I'm always entertained when she works with Daredevil because I was actually introduced to knowing the character during Kevin Smith's Daredevil Marvel Knights run." - Joe Carabeo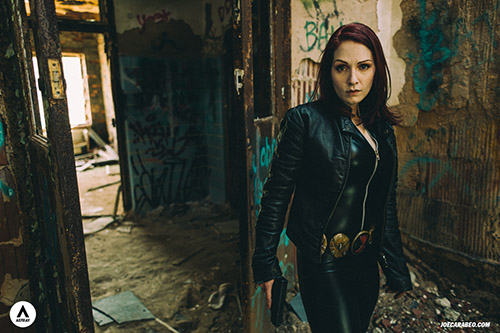 "In the comics, I read [Black Widow] mostly from Daredevil and Avengers, but "No Place Like Home" really emphasized the hardship of growing up in the Widow program, her early life, what she was forced to do, etc. I didn't have an easy upbringing, so I tend to connect with characters who have rough hands given to them. Otherwise, the only time she was ever written well in the MCU was Winter Soldier and hoping the new movie does it to the same degree." - Camille Richardson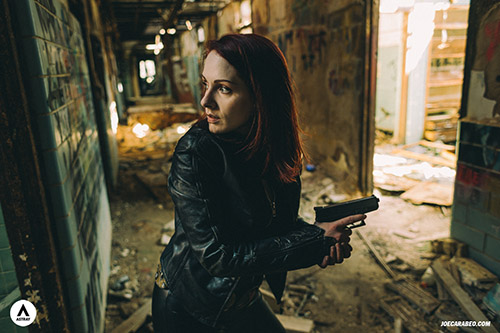 It can sometimes depend on what hair I have at the time, but [other cosplay] I've done have been Rogue (90's Jim Lee), Typhoid Mary (original), Age of Ultron Black Widow (comic w/missing eye), and various types of Vikings. - Camille Richardson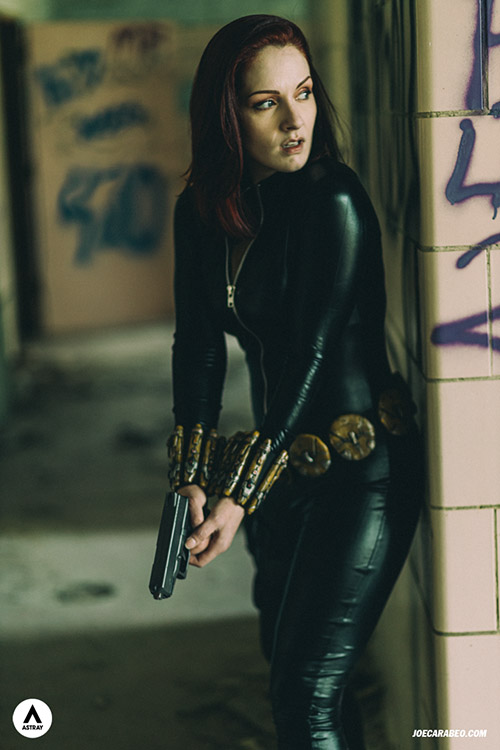 "Camille and I actually did another shoot on the same day that was Viking inspired that I believe turned out pretty stellar. I had an idea for a modern day Viking/Miracleman style story that I pitched to Camille and it was fun to dip my toes in those visuals to see how it feels." - Joe Carabeo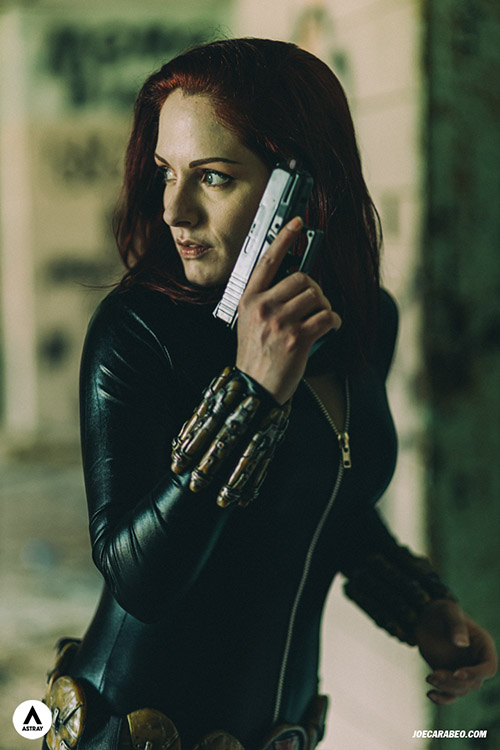 "[Photographer Joe Carabeo and I have] worked together before and will continue to do so, and hoping to bring Aloy from Horizon Zero Dawn and/or Bo-Katan from Clone Wars, Rebels, and Mandalorian into fruition sometime in the future." - Camille Richardson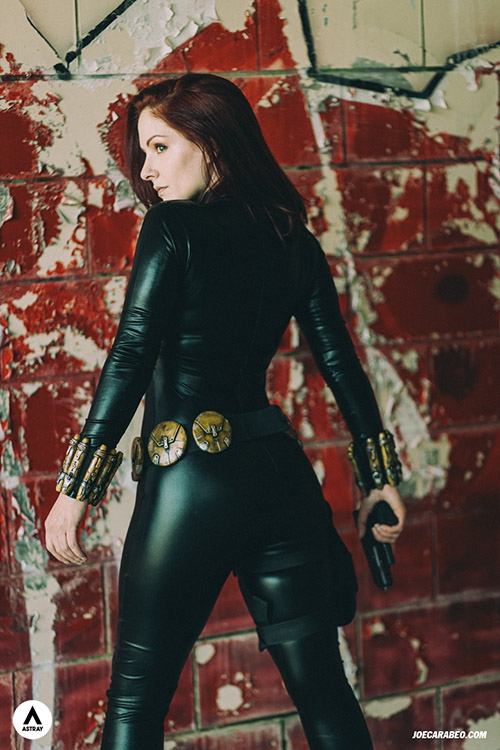 Special thanks to AstrayJ Photography.
If you're interested in more of Camille's work then be sure to follow her on Instagram.
Keep an eye on PREVIEWSworld.com's Twitter, Facebook, YouTube, or Instagram for more artist spotlights! And if you want to find out more about Black Widow then be sure to check these titles out at your local comic shop...
****
Troy-Jeffrey Allen is the producer and co-host of PREVIEWSworld Weekly. His comics work includes MF DOOM: All Caps, Public Enemy's Apocalpyse '91, Fight of the Century, the Harvey Award-nominated District Comics, and the Ringo Awards-nominated Magic Bullet.