Flashback Friday: Savitar's Obsession with Speed
Jun 25, 2021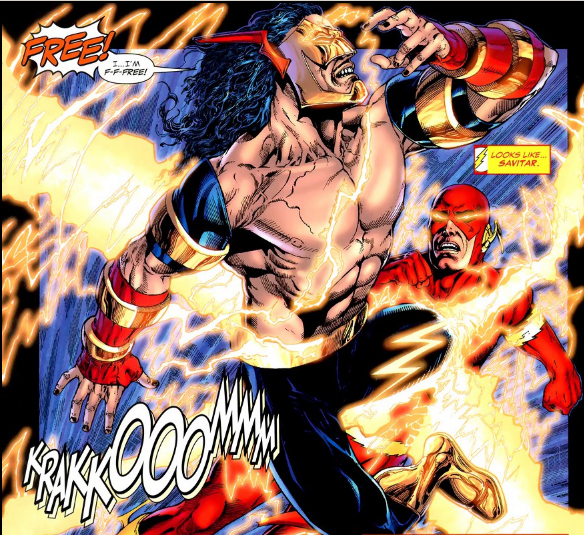 Savitar is a powerful speedster and supervillain who has battled multiple Flashes, including Jay Garrick, Wally West, and Barry Allen. He was introduced by Mark Waid and Oscar Jimenez in Flash Vol. 2 #108 (December 1995) as a pilot testing a supersonic fighter jet for a third world country during the Cold War.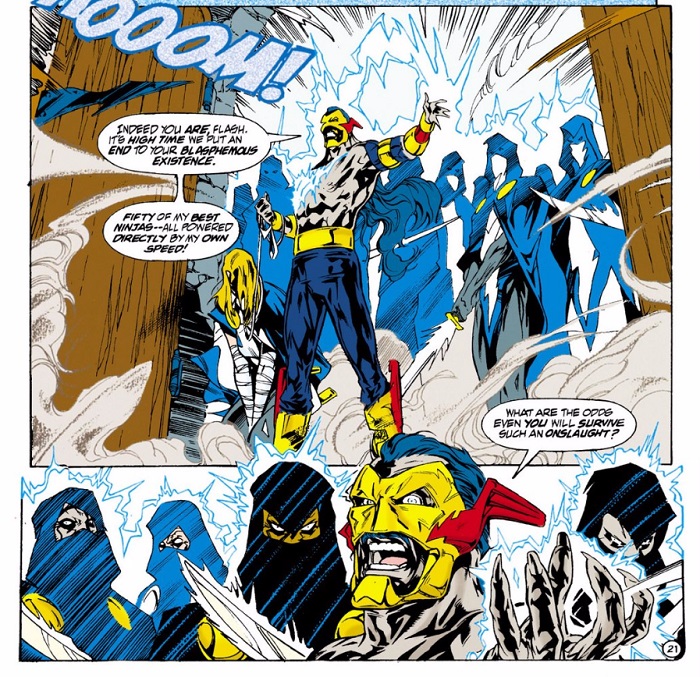 When his plane reached its top speed, it was struck by lightning and crashed in enemy territory. While defending himself, the unnamed pilot learned that he could move at superspeed. Now obsessed with speed and learning all he could about it, he took the name Savitar after the Hindu god of motion. By studying speed, he unlocked the ability to give speed and kinetic energy to objects or people, he can protect himself in a force field, and can instantly heal from injuries.
Wanting to learn even more about speed, he hunted for Johnny Quick, and the two fought. Max Mercury arrived to help and led Savitar to the Speed Force where they were thrown forward in the timestream.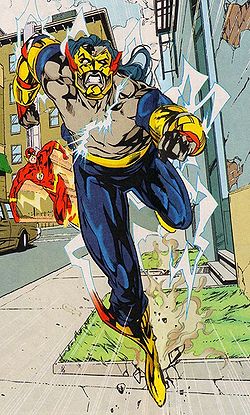 Savitar exited the timestream many years later and learned that the cult he had started in the past had grown and was thriving in his new present. With the recruitment of Lady Flash, he gained the ability to pull energy from the Speed Force to his followers. His next step was to challenge other Speedsters with the goal of eliminating the competition.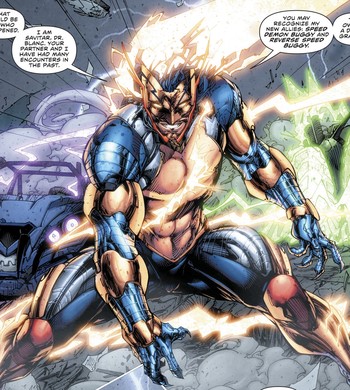 Since Wally West has a direct connection to the Speed Force, Savitar could not steal his speed, so the villain determined to ruin the Flash's life instead. Savitar caused destruction around the world until Wally gave Savitar union with the Speed Force. What Savitar didn't know was that Wally knew other Speedsters would arrive to stop him and he was trapped in the Speed Force.
He reappeared in The Flash Rebirth miniseries, but Barry Allen unintentionally killed him because Professor Zoom had manipulated Barry's connection to the Speed Force so that when he touched people with speed, they would die.
Keep an eye on PREVIEWSworld.com's Twitter, Facebook, YouTube, or Instagram for more character profiles! And if you're interested in more Ninjak, head to your local comic shop and check out the following.
This article originally appeared in Gemstone Publishing's e-newsletter Scoop.