Heavy Metal Entertainment to Celebrate 40th Anniversary of 'The Keep' with New Graphic Novel Edition
May 28, 2021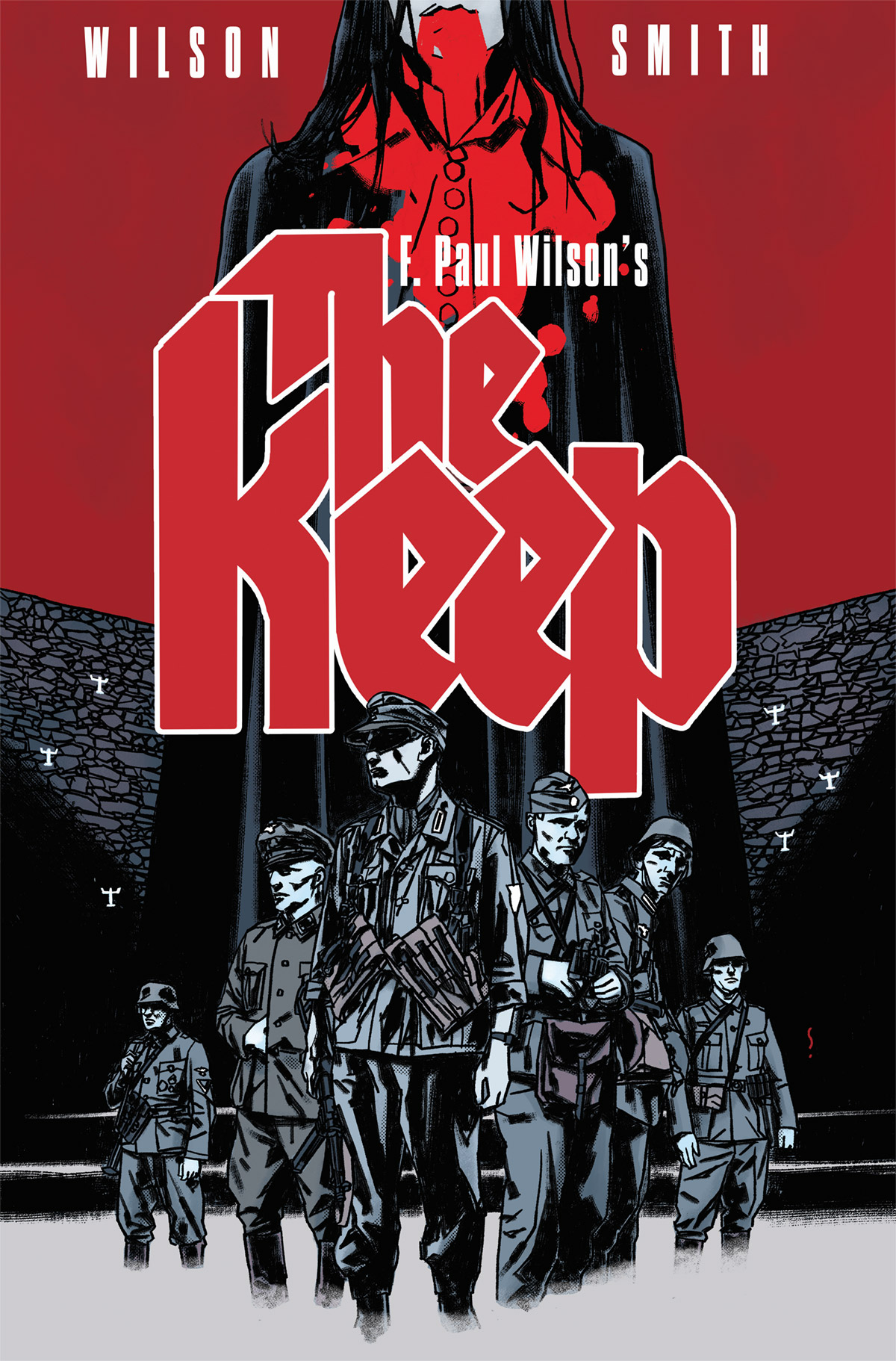 From iconic horror and science fiction author F. Paul Wilson and superstar comics artist Matthew Dow Smith, comes a special anniversary edition of The Keep, reprinted in its graphic novel form. Re-experience F. Paul Wilson's bone-chilling horror tale with the 40th Anniversary Edition of The Keep, brought to you by Heavy Metal imprint Magma Comix.
The keep had stood empty in the Transylvanian Alps for 500 years. No one knew who built it, or why. But on the eve of World War II, German soldiers moved in and awakened something… something hungry... something as merciless as the SS commandos accompanying them. Back in print for the first time in 10 years, this hardcover collector's edition of The Keep graphic novel features a brand-new cover by artist Matthew Dow Smith and a new foreword by F. Paul Wilson. Based on his New York Times bestselling 1981 horror novel, Wilson first adapted his terrifying tale into comic form in 2005, with illustrations by Matthew Dow Smith.
"When I agreed to script the graphic novel of The Keep, I thought it would be a piece of cake. The pages I thought would flow like spring water had to be extruded with much sweat, blood, and yes, even the occasional tear. Working with Matthew Dow Smith was a pleasure, though. Also different from my previous scripting jobs was seeing the images as we went along. In the past I'd hand in the script with no idea who would be illustrating it, then hold my breath waiting to see the final product. With Matt I saw the art as we went along, and so I was able to get a feel for the gestalt of the project as it developed, which I found very useful. Matt perfectly captured Molasar's look. That was very important to me. I can't tell you how delighted I am to have Denton and Magma Comix reintroduce this on the 40th anniversary of the novel's publication." — F. Paul Wilson
"Every once in a while someone will ask what my favorite book is or who my favorite author is and the answer is always the same — F. Paul Wilson and The Keep. I can remember reading it for the first time in a ratty old tent at camp then I was a kid, totally engrossed in the atmosphere, the twists and turns, and the slow reveal of a deeper mythology. It was the beginning of a lifelong love of Horror fiction and of F. Paul WIlson's writing. I never dared to even dream that I would one day work on an adaptation of that novel with the author himself. I still can't quite believe it actually happened and that it would continue to be reprinted and read by fans discovering the story for the first time or revisiting it as I do every year. I almost can't wrap my head around the fact that the novel is 40 years old now, and that our graphic novel adaptation is now 15 years old." — Matthew Dow Smith
"It's exceedingly rare for a graphic novel adaptation to be written by the original author. But Paul is a rare breed, as prolific as he is versatile. His collaboration with Matt exhibits a deep understanding of this beloved story, as well as the artform of comics. Therein lies the real magic." — Magma Comix Publisher Denton J. Tipton.
The hardcover 40th Anniversary Edition of The Keep, in graphic novel form, hits shelves on September 14, 2021 for the price of $24.99.