The World of 'Black Hammer' Gets a Little More Unbelievable
May 25, 2021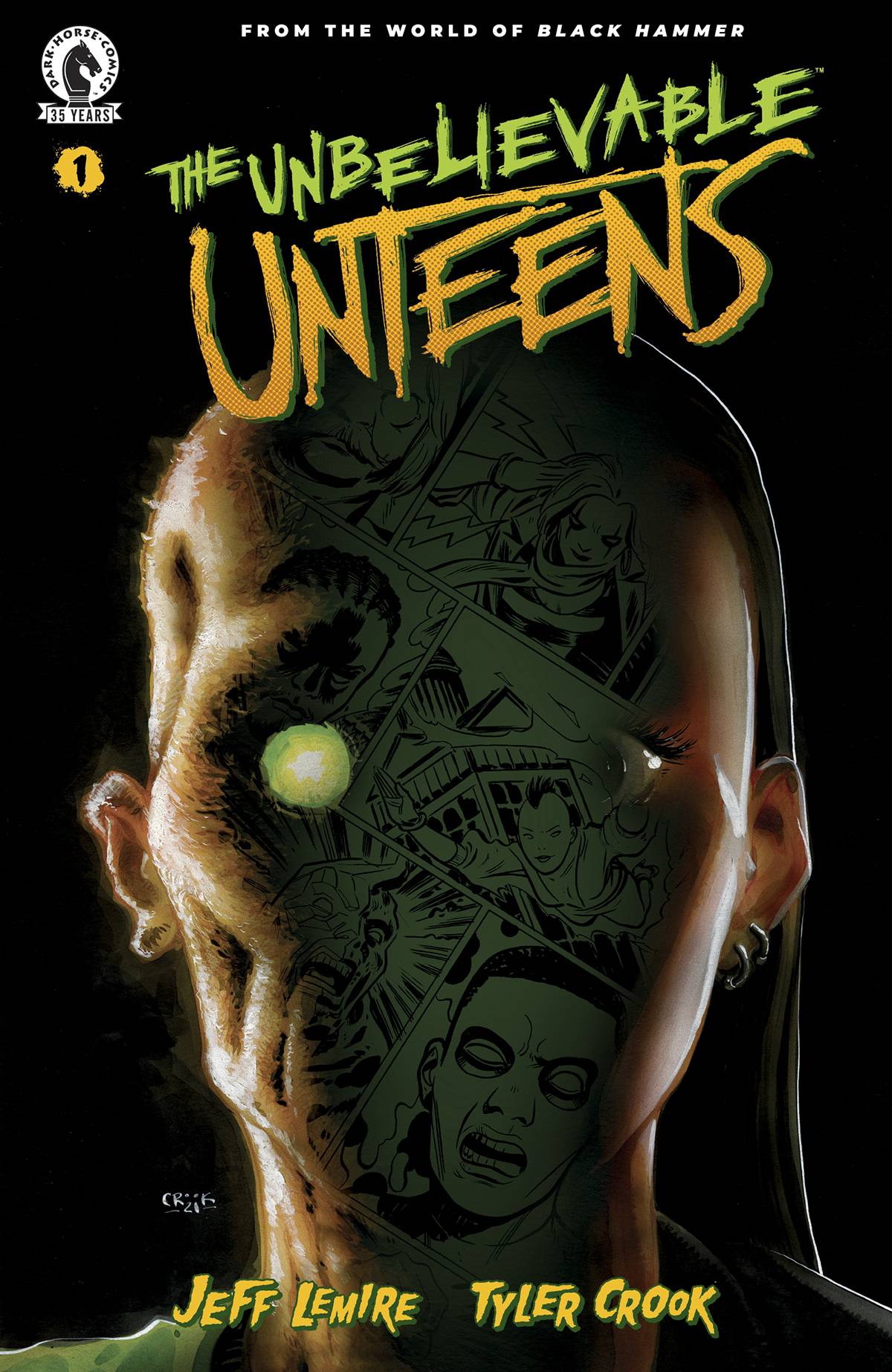 The world of the Eisner Award-winning Black Hammer series continues to expand with this meta team superhero saga taking place between two different worlds in The Unbelievable Unteens! Written by critically acclaimed author and Black Hammer co-creator Jeff Lemire (Berserker Unbound, Sweet Tooth: The Return) and illustrated by returning Black Hammer artist, Tyler Crook (Colonel Weird: Cosmagog, Harrow County), The Unbelievable Unteens spins a genre-bending origin story for a brand-new superhero team!
After signing at a comic book convention, Unbelievable Unteens artist Jane Ito finds herself visited by one of the characters from her own creation—but was it her own creation? Were the Unteens an actual school of teenaged misfit superheroes who battled supervillains under the lead of the mysterious Dr. Miles Moniker? And if so, who wiped their memories and why? As Jane's world is turned upside down and she learns the true nature of her identity she discovers a sinister plot leading her to assemble a team she had suspected was purely fictional.
"The Unbelievable Unteens is a Black Hammer story that I have been working on for a few years and was just waiting for the right time and the right collaborator," said Lemire. "After doing Colonel Weird with Tyler Crook I knew he would be perfect to bring the creepy and wonderful teenage super hero world of the Unteens to life. This series stands alone but will also tie back into the new Black Hammer: Reborn series in unexpected ways!"
"I loved working with Jeff Lemire on Colonel Weird: Cosmamgog and was very excited that he wanted to continue working with me on The Unbelievable Unteens," Crook added. "I haven't had many opportunities to work on superhero stories and this book gave me the chance to scratch that itch. I can't wait for readers to get to know these characters and the weird events that made these Unteens so "unbelievable"!"
The Unbelievable Unteens #1 (of four) (JUN210271) will hit comic shops August 11, 2021. It is available for pre-order at your local comic shop.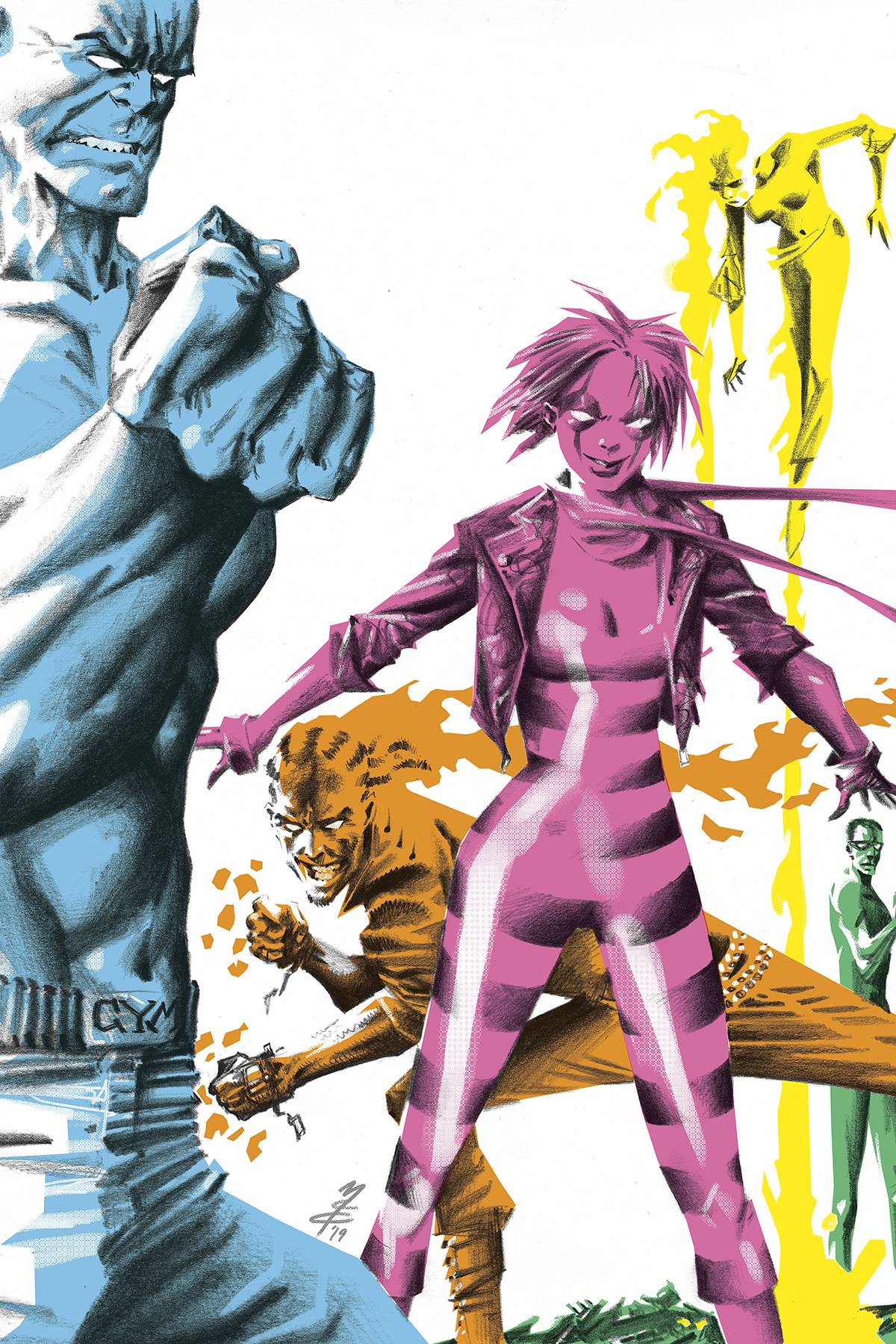 Praise for Black Hammer:
"Amazing. Just flat-out amazing."–Patton Oswalt
"I don't read many comics these days, and I can't remember the last time I read a superhero comic, but I'm loving Black Hammer…"–Mike Mignola
"Black Hammer is easily one of Lemire's best creations."–Scott Snyder
"On my pull list by the time I got to page five."–Mark Waid
"Black Hammer is the maddest, most brilliant comic I've read in years."–Mark Millar
"This book is a freaking masterpiece."–James Gunn
You May Also Like:
DARK HORSE COMICS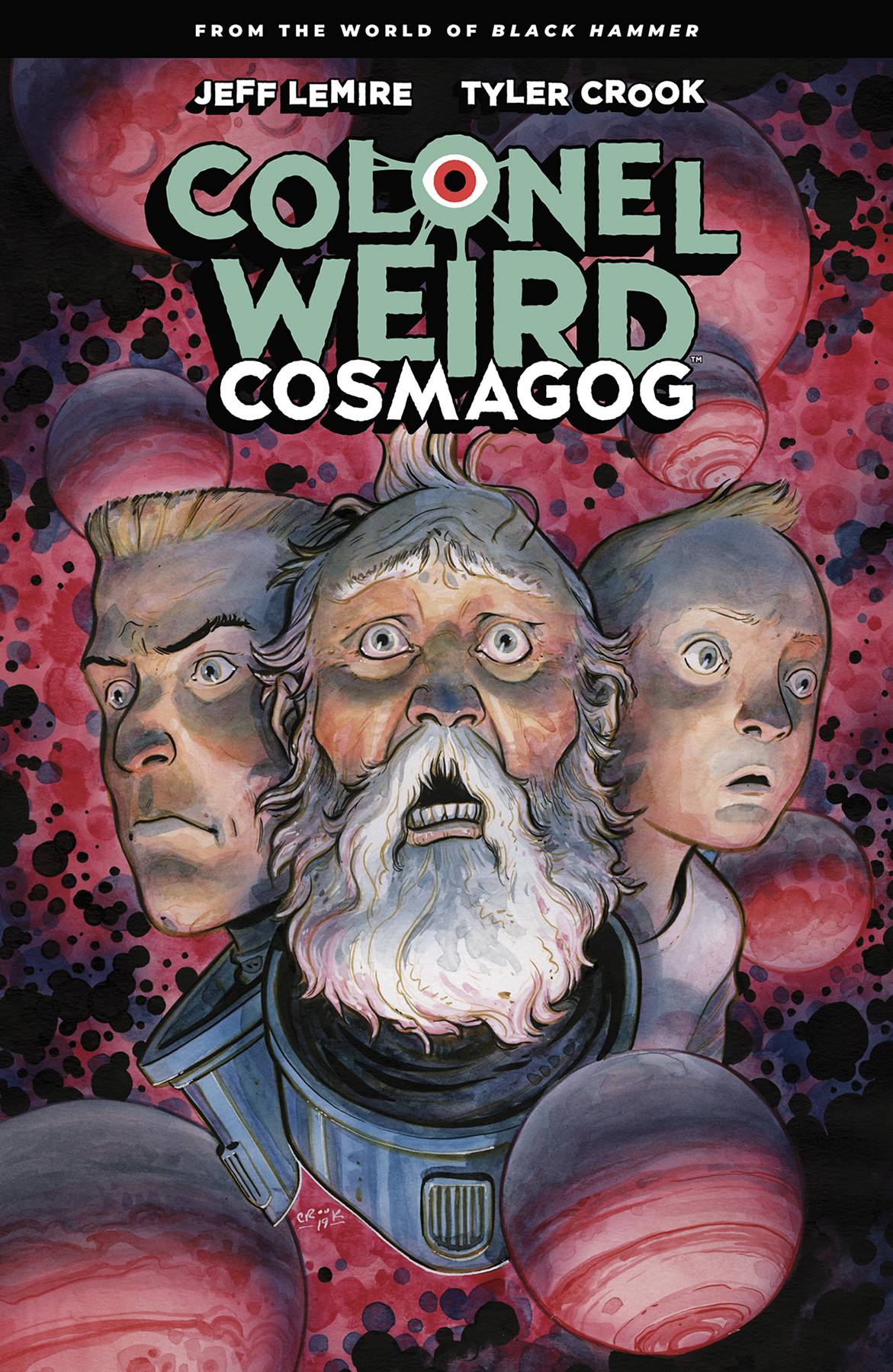 (W) Jeff Lemire (A/CA) Tyler Crook
From the world of the Eisner Award-winning Black Hammer series comes a bizarre, sci-fi adventure origin story!

Wacky space adventurer Colonel Randall Weird leaves Black Hammer farm and embarks on a strange journey through space and time for something that he's long forgotten with his sanity and life at stake!


Collects Colonel Weird: Cosmogog #1-4 from the Eisner Award-winning team of Jeff Lemire and Harrow County's Tyler Crook!
In Shops: Feb 03, 2021
SRP: $19.99
PREVIEWS Page #81
DARK HORSE COMICS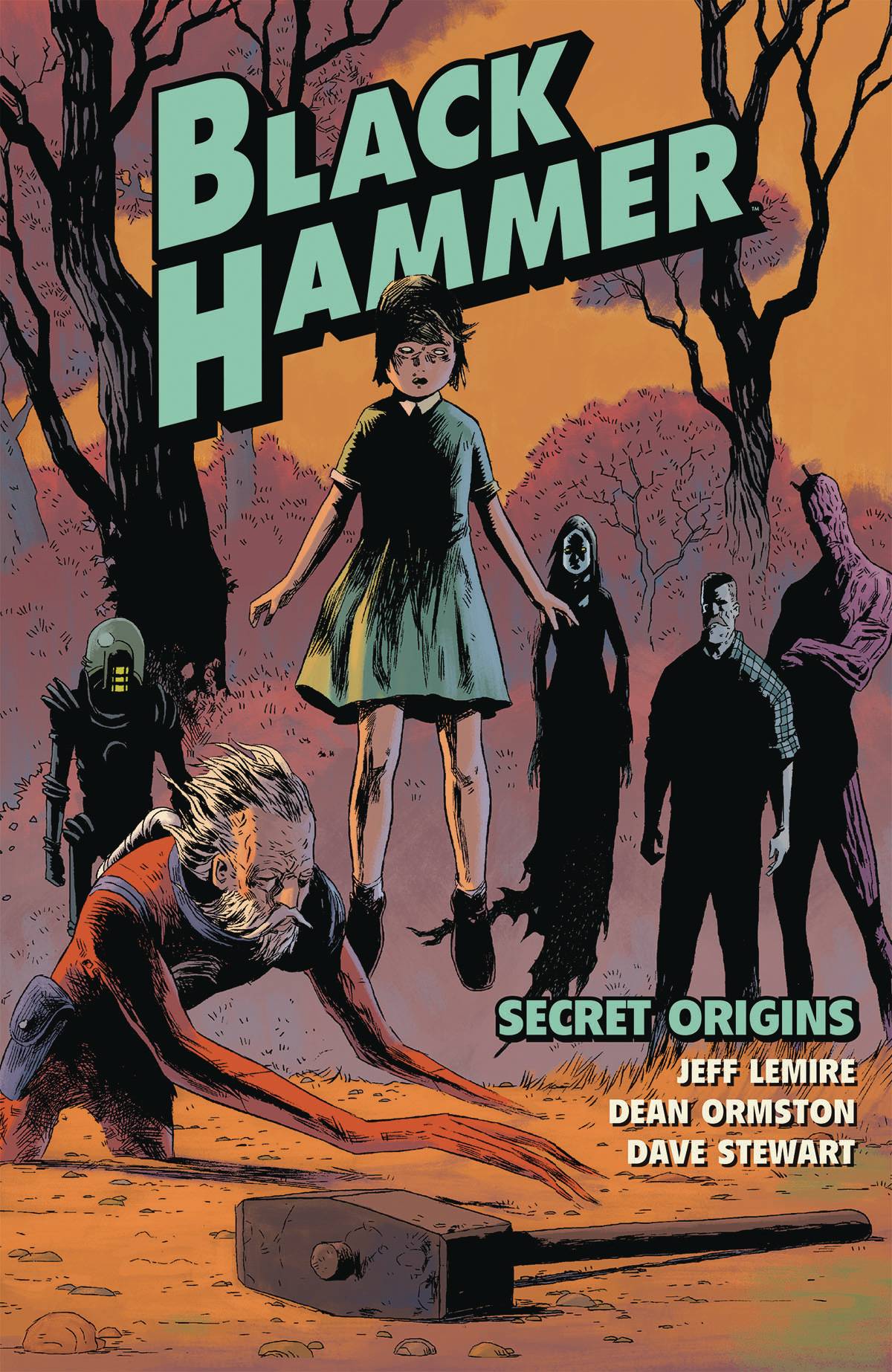 (W) Jeff Lemire (A/CA) Dean Ormston
Once they were heroes, but the age of heroes has long since passed. Banished from existence by a multiversal crisis, the old champions of Spiral City-Abraham Slam, Golden Gail, Colonel Weird, Madame Dragonfly, and Barbalien-now lead simple lives in an idyllic, timeless farming village from which there is no escape! But as they employ all of their super abilities to free themselves from this strange purgatory, a mysterious stranger works to bring them back into action for one last adventure! Collects Black Hammer #1-#6.
The first chapter in Jeff Lemire (The Underwater Welder, The Complete Essex County, Animal Man) and Dean Ormston's (Lucifer) acclaimed series!
In Shops: Jun 16, 2021
SRP: $14.99
PREVIEWS Page #106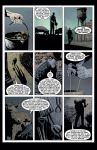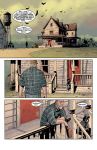 Click to View

DARK HORSE COMICS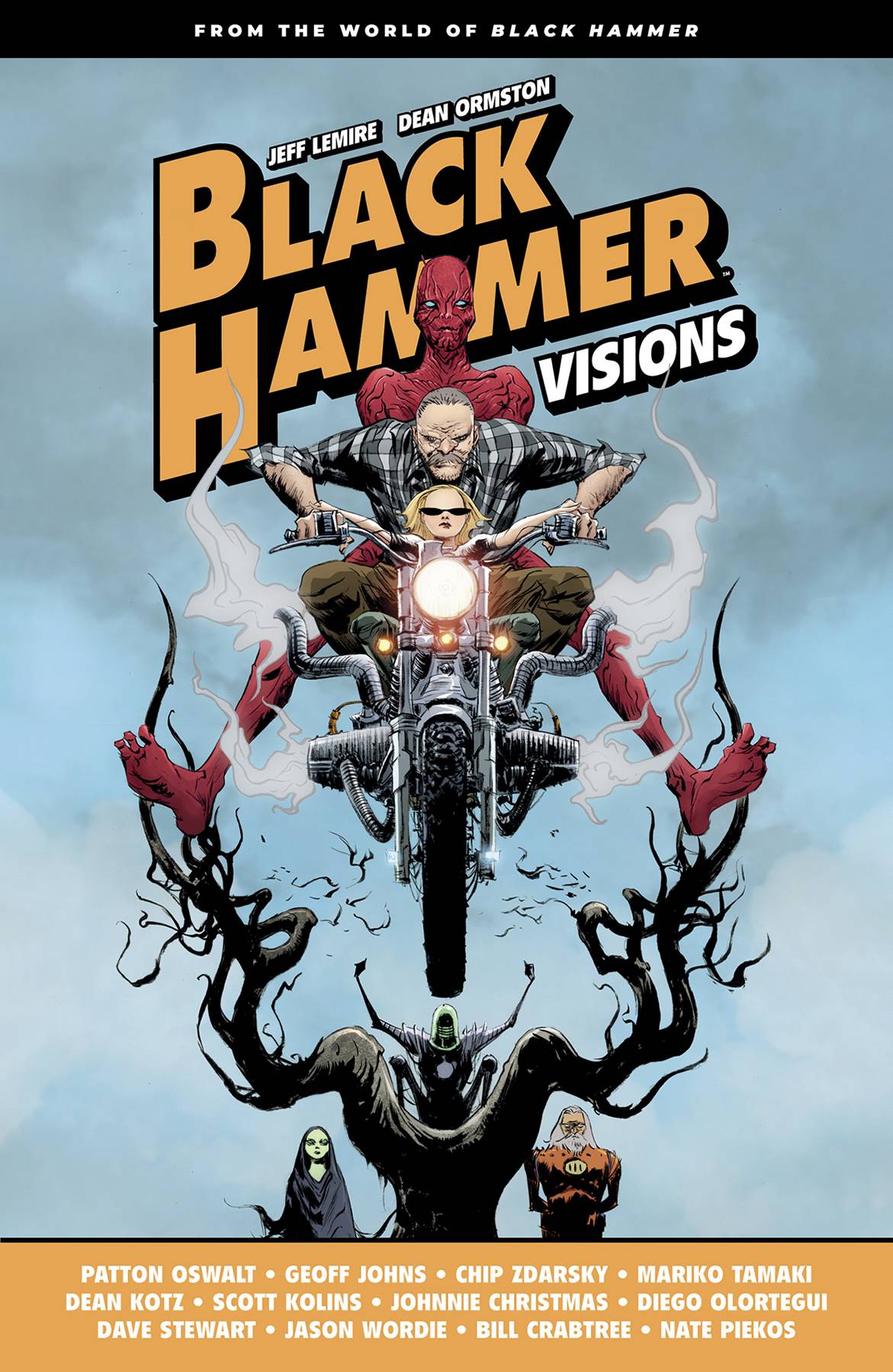 (W) Patton Oswalt, Geoff Johns, Chip Zdarsky, Mariko Tamaki (A) Dean Kotz, Scott Kolins, Johnnie Christmas, Diego Olortegui (CA) Jae Lee, June Chung
Creators such as Patton Oswalt, Geoff Johns, Mariko Tamaki, Scott Snyder, Chip Zdarsky, Kelly Thompson, Cullen Bunn, Johnnie Christmas, Cecil Castellucci, and many more of comics' top talents take on some of the greatest heroes and villains of Spiral City!
This collection launches the beginning of a special two volume hardcover series of exciting stories taking place in the world of Jeff Lemire and Dean Ormston's Eisner Award-winning Black Hammer superhero comics.
This graphic novel collects Black Hammer: Visions #1-4 and also features a sketchbook section and pinups by Gilbert Hernandez, Evan Dorkin, Kelley Jones, Christina Chung, and more!
In Shops: Sep 15, 2021
SRP: $24.99
PREVIEWS Page #106