Sneak PREVIEWS: Image Comics' Jupiter's Legacy Returns with a Requiem in April's PREVIEWS
Mar 19, 2021
The April edition of Diamond Comic Distributors' monthly PREVIEWS catalog arrives in comic shops and digitally on March 24th and features comic books, graphic novels, toys, and other pop culture merchandise scheduled to go on sale beginning June 2021.
You can get a look at the catalog now on the PREVIEWSworld website by checking out the site's sections that spotlight the Gems of the Month as well as the full catalog sections for Comics; Graphic Novels; Books; Magazines; Trading Cards; Apparel; Toys, Statues, and Models; Collectibles; and Games.
Front Cover:
Image Comics'
Jupiter's Legacy: Requiem #1
APR210095
Back Cover:
Marvel Comics'
Star Wars: War of the Bounty Hunters #1
APR210945
ON OUR FRONT COVER: With Mark Millar and Frank Quitely's Jupiter's Legacy debuting on Netflix, Millar returns to his world of generational super-heroes with artist Tommy Lee Edwards in Image Comics' Jupiter's Legacy: Requiem.
ON OUR FLIPSIDE COVER: With every bounty hunter in the galaxy targetting Boba Fett to claim the carbonite-frozen body of Han Solo — and the rich reward on offer by Jabba the Hutt — the Star Wars comics event of 2021 begins in Charles Soule and Steve McNiven's Star Wars: War of the Bounty Hunters from Marvel Comics.
ON OUR ORDER FORM COVER AND CATALOG SPINE: Alan Moore and Jacen Burrows' exploration of H.P. Lovecraft, his world, and his mythos are explored in Avatar Press' Providence Compenium (APR211449), collecting the complete 12-part series.
The April PREVIEWS Features: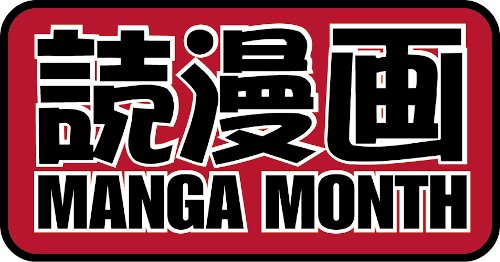 Manga Month: PREVIEWS celebrates Manga Month once again in this issue, and section), you'll find the best in new and backlist Manga titles from around the world, including Japan, Korea, China, and even the United States.
Gems of the Month: April's PREVIEWS Gems of the Month include:
· BOOM! Studios' Basilisk #1
· Dark Horse Comics' Black Hammer Reborn #1 and Neil Gaiman's Norse Mythology II #1
· Dynamite Entertainment's DIE!Namite Lives #1
· IDW Publishing's Sonic the Hedgehog 30th-Anniversary Special and Teenage Mutant Ninja Turtles Annual 2021
· Image Comics' Jupiter's Legacy: Requiem #1 and Spawn's Universe #1
· Marvel Comics' Predator #1
catBUZZ: PREVIEWS takes a look at some of the blockbuster books and products coming out in the months ahead. Charles Soule and Steve McNiven's Star Wars: War of the Bounty Hunters kicks off Marvel Comics' 2021 Star Wars crossover event set between The Empire Strikes Back and Return of the Jedi. Plus, Todd McFarlane launches his Image Comics shared universe with the Spawn's Universe one-shot. IDW Publishing celebrates SEGA's Sonic the Hedgehog in the Sonic the Hedgehog 30th-Anniversary Special; Army of Darkness' Ash Williams joins the zombie apocalypse fun in Dynamite Entertainment's DIE!namite Lives; Rob Liefeld reimagines Archie Comics' super-hero team The Crusaders, beginning with The Mighty Crusaders: The Shield #1; and many more products coming you will look forward to in the months to come
catBUZZ Toys: On the catalog's flip side, PREVIEWS looks at some upcoming toy projects that will have fans excited in the months to come. Diamond Select Toys celebrates Disney+'s acclaimed and talked-about series WandaVision with the Marvel Select: Scarlet Witch (TV) Action Figure, adding Wanda in her costume from the series finale to the best-selling Marvel Select line. Medicom revists DC Comics' "Death of Superman" with the Return of Superman MAFEX Figure, Funko celebrates Deadpool's 191 creation with the POP! Deadpool 30th-Anniversary Vinyl Figures, the Autobots of "Outta Time" with Hasbro's Transformers/Back to the Future: Gigawatt Action Figure, and other exiting toys will be coming your way this year.
PREVIEWS Exclusive Merchandise: Each month PREVIEWS offers a selection of products that can only be found at your local comic shop. Among this month's exclusive items, Funko brings DC Comics' best-selling Dark Nights: Death Metal to collectors with the POP! DC Heroes: Death Metal Batman with Guitar Vinyl Figure (APR212563) and POP! DC Heroes: Death Metal Wonder Woman Vinyl Figure (APR212564); Hiya Toys brings more characters of the Alien universe to life, including the Alien 3: Dog Alien 1/18-Scale Action Figure; and Surreal Entertainment launches a line of X-Men coffee mugs, including Wolverine (APR212058) and Rogue (APR213056). Look for the PREVIEWS Exclusive icon throughout the catalog to find these and other exciting products you can find only at your local comic shop in the months ahead.
Free Comic Book Day: This month, PREVIEWS announces the Gold and Silver Free Comic Book Day titles that will be available in stores for free on August 14th. Plus, there are several exciting exclusive toys releasing in conjunction with Free Comic Book Day, including products from Diamond Select Toys, Playmates, and more.
Free Comic Book Day Commemorative Artist: Fan-favorite artist Skottie Young (Oz, Deadpool, Rocket Raccoon, I Hate Fairyland) provides an evocative and imaginative illustration for this year's Free Comic Book Day Commemorative Artist t-shirt and poster. Be sure to pick these up at your comic shop this summer.
Indie Edge: PREVIEWS talks to manga artist SunNeko Lee about her work for Manga Classics on adaptations including Victor Hugo's Les Miserables (DEC198382) and Nathaniel Hawthorn's The Scarlet Letter (OCT198276), her upcoming projects, and the manga titles she admires.
Editor's Note: In this month's Editor's Note, PREVIEWS editor Marty Grosser reflects on a year of producting the PREVIEWS catalog from home, looks ahead to this year's Free Comic Book Day and Skottie Young's Commemorative Artist piece, and invites you to discover the many titles offered this month in Manga Month.
Plus: So much more!
All this awaits you in the April edition of PREVIEWS, which goes on sale at your local comic shop or specialty store on Wednesday, March 24th in print at your local comic shop or specialty store at its regular cover price of just $3.99 or digitally at PREVIEWSworld.com/digital!