Start Here: Five New Comics for February 24th
Feb 22, 2021
One-shots and new series make up this week's selection of new titles with easy starting points! Check out these five new titles you can jump into starting on Wednesday, February 24th.
Every week, PREVIEWSworld collects five titles with new number ones or fresh story arcs perfect for readers looking to get into a new series. These new releases are available to purchase at your local comic shop and feature comics from any genre or publisher.
These comics are ready for new readers to enjoy - all you have to do is Start Here.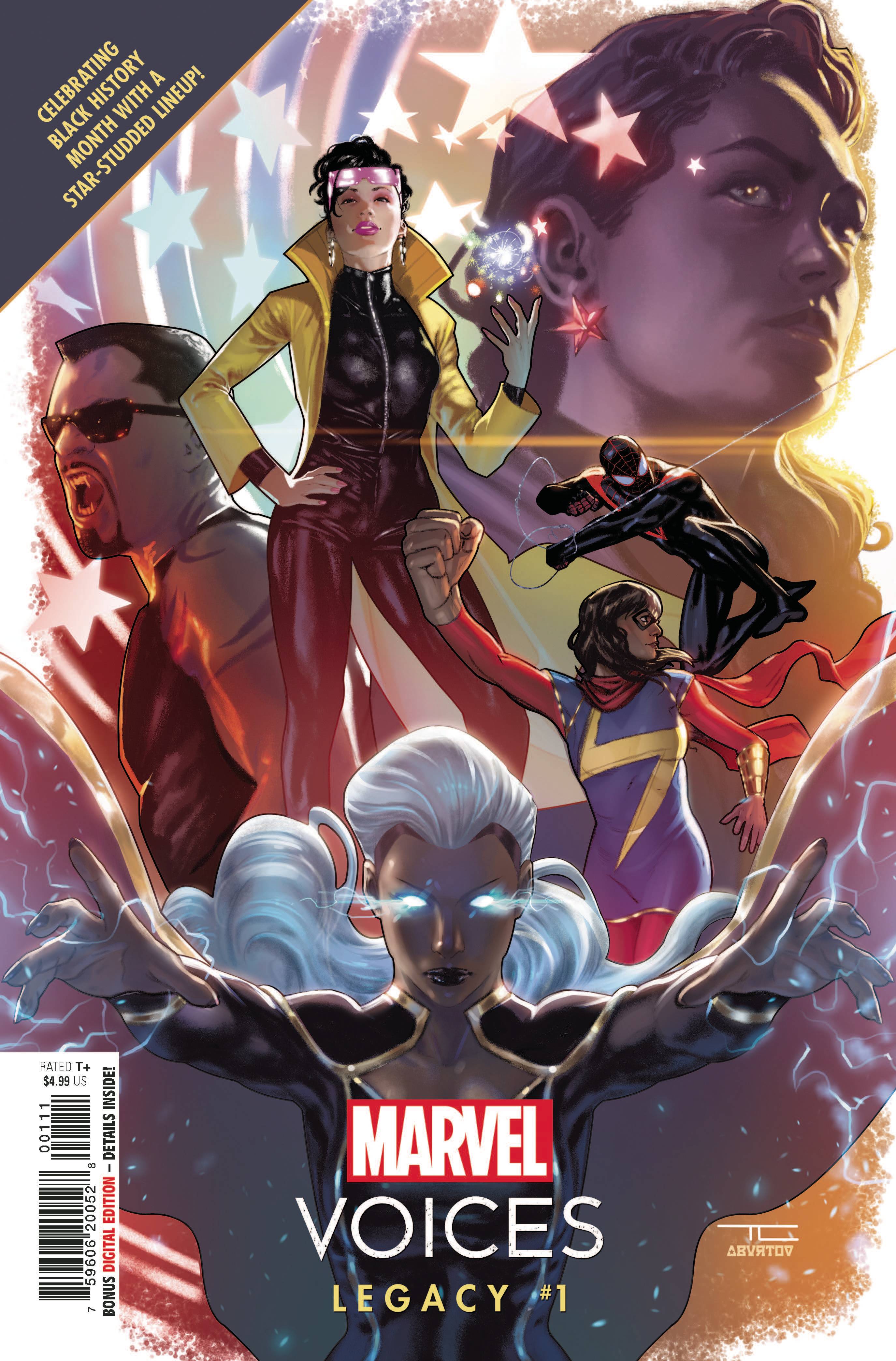 Marvels Voices Legacy #1 (One-Shot) (DEC200562)
Celebrating Black History Month in mighty Marvel style!
Black Panther. Storm. Blade. Falcon. Ironheart. Luke Cage. Spectrum. And so many more. Marvel's incredible legacy of black heroes gets the star treatment in this action-packed special!
New and established creators take on their favorite heroes in a dizzying array of stories designed to inspire and uplift. The Marvel's Voices program is your #1 stop for "the world outside your window" - don't sleep on this one!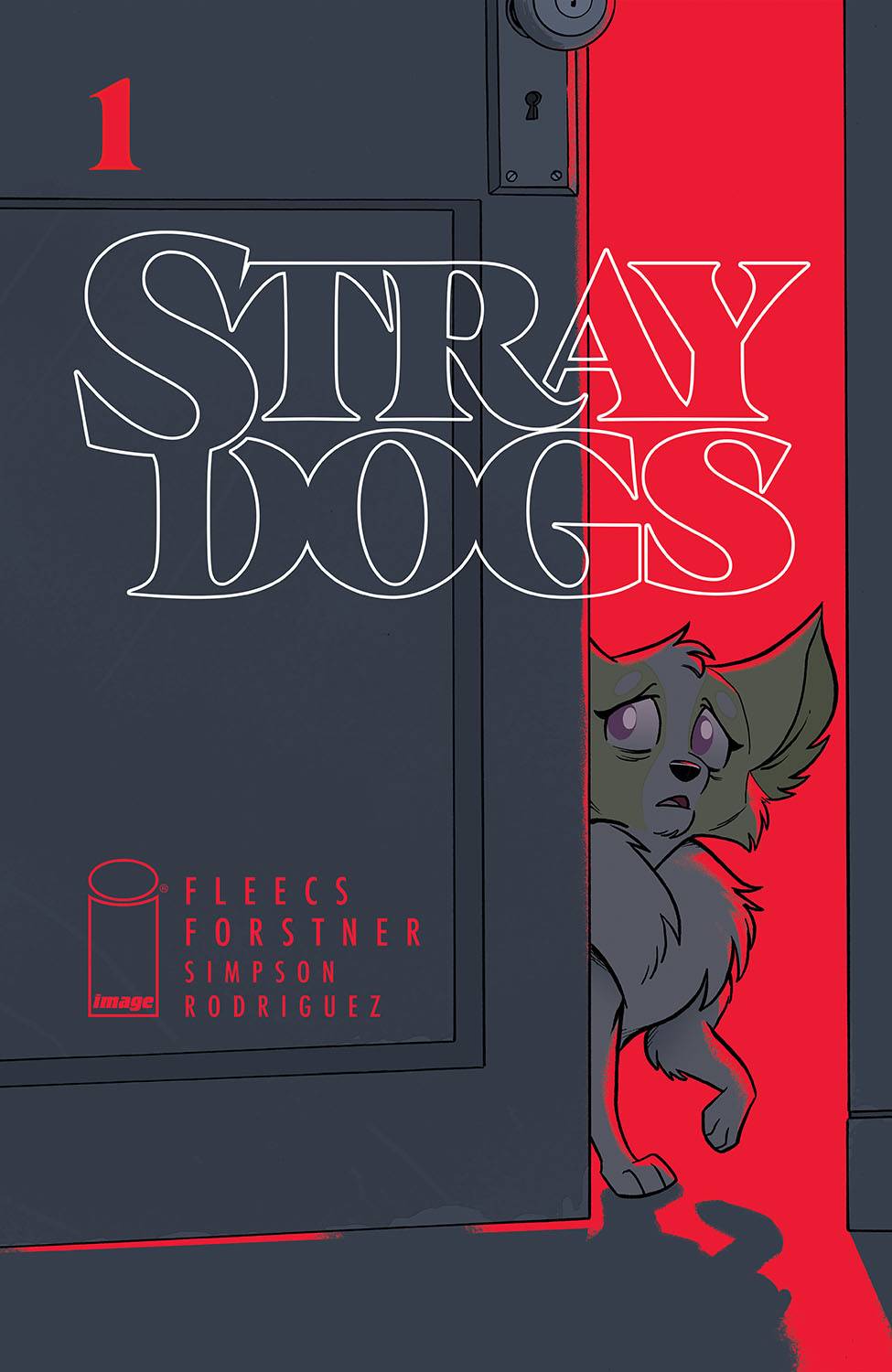 Stray Dogs #1 (DEC200019)
It's scary being the new dog.
Sophie can't remember what happened. She doesn't know how she ended up in this house. She doesn't recognize any of these other dogs. She knows something terrible happened, but she just... can't...recall... WAIT! Where's her lady?
A five-issue Don Bluth-style suspense thriller by My Little Pony comic artists Tony Fleecs and Trish Forstner, Stray Dogs is Lady and the Tramp meets Silence of the Lambs.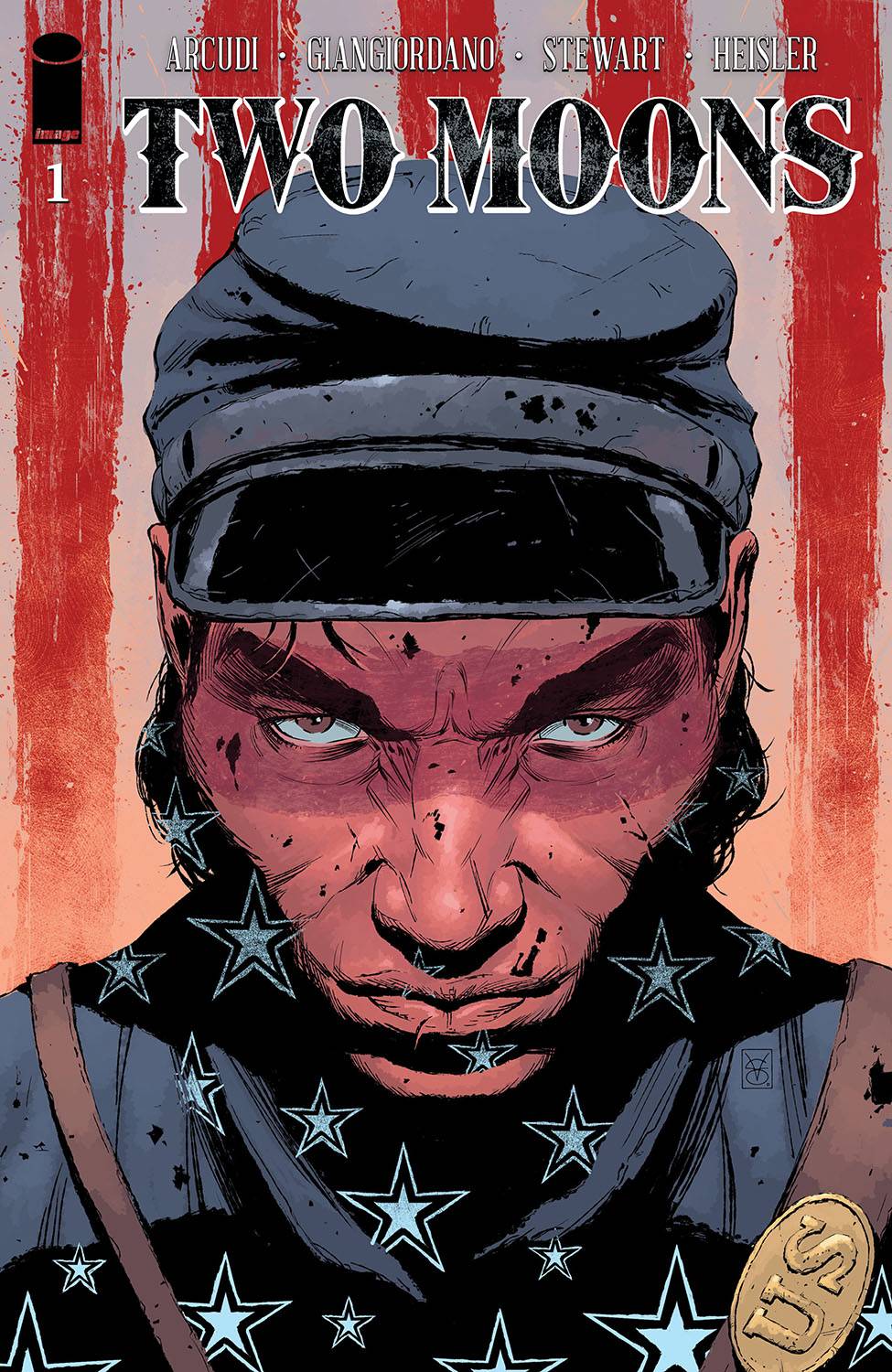 Two Moons #1 (DEC200044)
Rumble and B.P.R.D. writer John Arcudi is back at Image with rising star Valerio Giangiordano for an all-new ongoing horror series!
This issue starts the long journey of a young Pawnee man named Virgil Morris - a.k.a. Two Moons.- fighting for the Union during the Civil War. When he is suddenly confronted with his shamanic roots, he discovers horrors far worse than combat as the ghosts of his past reveal the monstrous evil around him!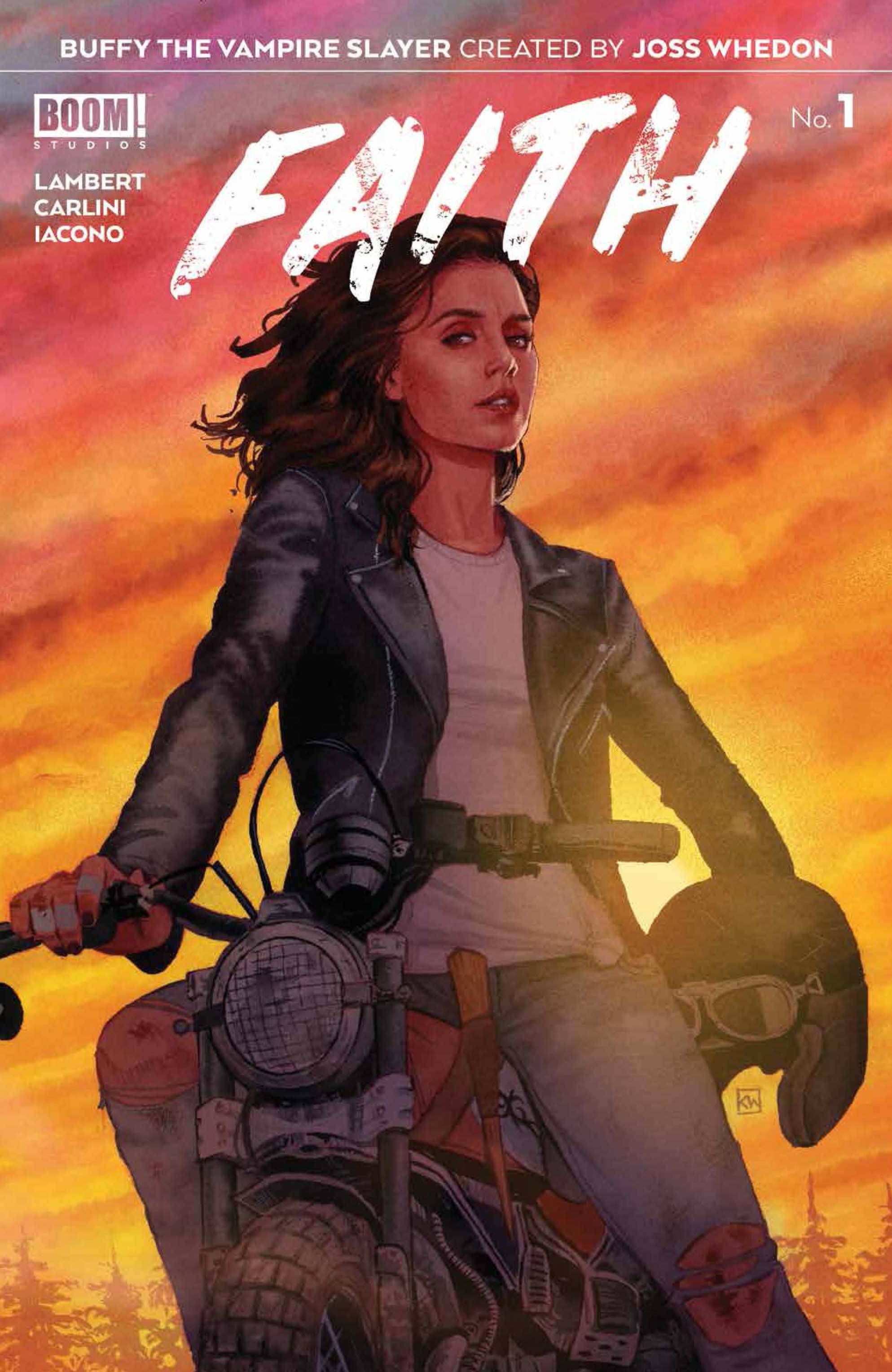 Buffy the Vampire Slayer: Faith #1 (One-Shot) (DEC201001)
The future of the Buffyverse begins in an all new one-shot revealing the secrets of Faith the Vampire Slayer.
With no Watcher, no idea how to harness the power in her and no idea where it came from, Faith has fallen back on old habits -and morals - to guide her. But what happens when those morals don't line up with the Council's... or with Buffy's?
The origin of Faith is revealed here for the first time, with a shocking ending to this issue! A perfect jumping on point for new and longtime Buffy fans alike that sets the stage for shocking events to come.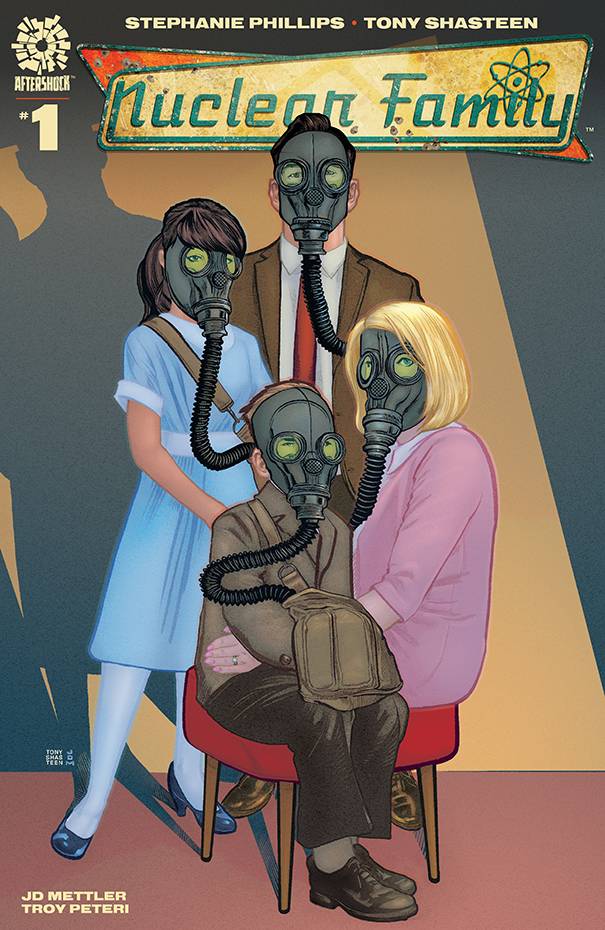 Nuclear Family #1 (DEC201131)
America, 1957. Elvis dominates the airwaves and apple pie is served after every meal. But, with the dark cloud of nuclear holocaust looming, Korean War vet Tim McClean's major concern is taking care of his family in the atomic age.
When the first bomb does drop on an unexpecting Midwest city, Tim and his family find themselves plunged into a strange new world, where what's left of the Unites States has gone underground while continuing to wage war on Russia with unthinkable tactics.
Based on Philip K. Dick's short story "Breakfast at Twilight," Nuclear Family is written by Stephanie Phillips (Butcher of Paris, Heavy Metal, Artemis and the Assassin, Red Atlantis) and illustrated by Tony Shasteen (Star Trek). It is Cold War era science fiction at its most timely and terrifying.