Sneak PREVIEWS: March's PREVIEWS Unleashes Dynamite's Invincible Red Sonja
Feb 19, 2021
The March edition of Diamond Comic Distributors' monthly PREVIEWS catalog arrives in comic shops and digitally on February 24th and features comic books, graphic novels, toys, and other pop culture merchandise scheduled to go on sale beginning May 2021.
You can get a look at the catalog now on the PREVIEWSworld website by checking out the site's sections that spotlight the Gems of the Month as well as the full catalog sections for Comics; Graphic Novels; Books; Magazines; Trading Cards; Apparel; Toys, Statues, and Models; Collectibles; and Games.
Front Cover:
Dynamite Entertainment's
The Invincible Red Sonja #1
MAR210726
Back Cover:
Aftershock Comics'
Babyteeth #17
MAR210995
ON OUR FRONT COVER: Writers Amanda Conner and Jimmy Palmiotti join forces with artist Moritat for an bloody and epic sword-and-sorcery adventure through the Hyborean Age in Dynamite Entertainment's The Invincible Red Sonja.
ON OUR FLIPSIDE COVER: The long-awaited final story arc of Donny Cates and Gary Brown's Babyteeth begins — and the Apocalypse awaits — in Aftershock Comics' Babyteeth #17.
ON OUR CATALOG SPINE: Free Comic Book Day celebrates its twentieth anniversary this summer, and PREVIEWS invites you to save the date — August 14.
ON OUR ORDER FORM COVER: Brandon Lee's iconic final performance as James O'Barr's The Crow is celebrated in Diamond Select Toys' The Crow: Eric Draven Legends in 3-Dimensions ½-Scale Bust (MAR212005).
The March PREVIEWS Features: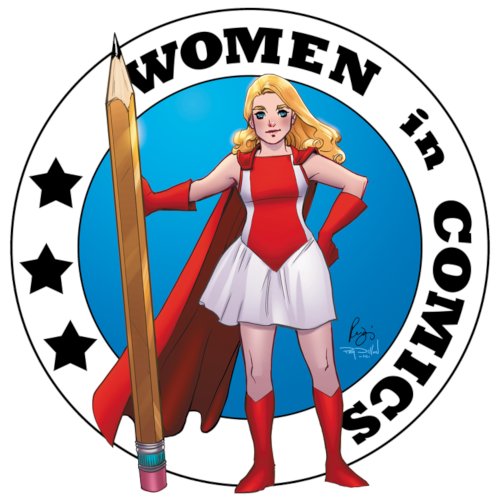 Women in Comics: From female writers, artists, colorists, and editors to young women finding their way in the world in original graphic novels to the strong super-heroines who star in comics, graphic novels, television, and film, PREVIEWS celebrates Women in Comics this month. Look for the icon throughout this month's catalog.
Gems of the Month: March's PREVIEWS Gems of the Month include:
· BOOM! Studios' Eve #1
· Dark Horse Comics' The House of Lost Horizons #1 and The Witcher: Witch's Lament #1
· Dynamite Entertainment's The Invincible Red Sonja #1
· IDW Publishing's Snake Eyes: Deadgame
· Image Comics' The Good Asian #1 and Time Before Time #1
· Marvel Comics' Fantatastic four #32
catBUZZ: PREVIEWS takes a look at some of the blockbuster books and products coming out in the months ahead. A very different Marvel Universe takes shape in Jason Aaron and Ed McGuinness' Heroes Reborn from Marvel Comics. Plus, a hard-boiled detective in the classic mold deals with anti-Chinese prejudice in Pornsak Pichetshote and Alexandre Tefenkgi's The Good Asian from Image Comics; the famous "five-year mission" draws to a close in IDW Publishing's Star Trek: Year Five; Flesh Publishing takes a look at an art legend's career in Al Williamson: Strange World Adventures; VIZ Media takes readers to a galaxy far, far away in the Rogue One: A Star Wars Story prequel, Star Wars: Guardians of the Whills; and many other products fans and collectors have should look forward to this spring!
catBUZZ Toys: On the catalog's flip side, PREVIEWS looks at some upcoming toy projects that will have fans excited in the months to come — Diamond Select Toys explores the worlds of Hasbro with the Transformers Generation 1 Minimates and the G.I. Joe: A Real American Hero Gallery: Destro Diorama; McFarlane Toys turns the amp to 11 with the DC Universe: Death Metal Build-A-Figure 7-Inch Action Figures, bringing the designs of Greg Capullo to life; Hasbro's Star Wars: The Black Series Force FX Elite: Darksaber Replica features a unique LED blade to recreate the ancient Mandalorian weapon from Disney+'s Star Wars: The Mandalorian; Cliff Secord, the Rocketeer, takes to the skies in Quantum Mechanix's The Rocketeer Q-Fig Figure; and much more!
Free Comic Book Day: With the announcement of 2021's line-up of books and commemorative artist coming in the April PREVIEWS, this month PREVIEWS offers retailers the promo merchandise they will need to support the event in their stores.
Indie Edge: PREVIEWS talks to Afua Richardson, the artist and singer/songwriter about her career, her work on Black Panther: World of Wakanda, her upcoming Image Comics series Aquarius: The World of Mer, and the books she's enjoying today.
Editor's Note: In this month's Editor's Note, PREVIEWS editor Marty Grosser reflects on a year of the COVID-19 pandemic and looks ahead to Diamond's 40th-anniversary in February 2022.
Plus: So much more!
All this awaits you in the March edition of PREVIEWS, which goes on sale at your local comic shop or specialty store on Wednesday, February 24th in print at your local comic shop or specialty store at its regular cover price of just $3.99 or digitally at PREVIEWSworld.com/digital!
<iframe width="560" height="315" src="https://www.youtube.com/embed/YYphQJXMaBk" frameborder="0" allow="accelerometer; autoplay; clipboard-write; encrypted-media; gyroscope; picture-in-picture" allowfullscreen></iframe>