Official Trailer: The Epic Conclusion To Ta-Nehisi Coates' 'Black Panther'
Jan 19, 2021
Ta-Nehisi Coates' acclaimed run on BLACK PANTHER returns next month with BLACK PANTHER #23. Featuring art by Daniel Acuña and Ryan Bodenheim, BLACK PANTHER #23 marks the beginning of the epic conclusion of Coates' redefining work on BLACK PANTHER that began in 2016.
Deep in space, T'Challa has discovered an alternate Wakandan society. Known as the Intergalactic Empire of Wakanda, these ruthless warriors present a dark reflection of T'Challa's kingdom. Having abandoned their peaceful ways, this powerful empire looks to conquer the cosmos… and Earth's Wakanda is their next target. This daring, thought-provoking take on the Black Panther mythology also features surprising developments for supporting characters such as Shuri, Storm, and Black Panther's greatest foe, Erik Killmonger. Get your first look at this pivotal chapter in Black Panther's legacy in an all-new trailer, featuring never-before-seen artwork from this highly-anticipated issue.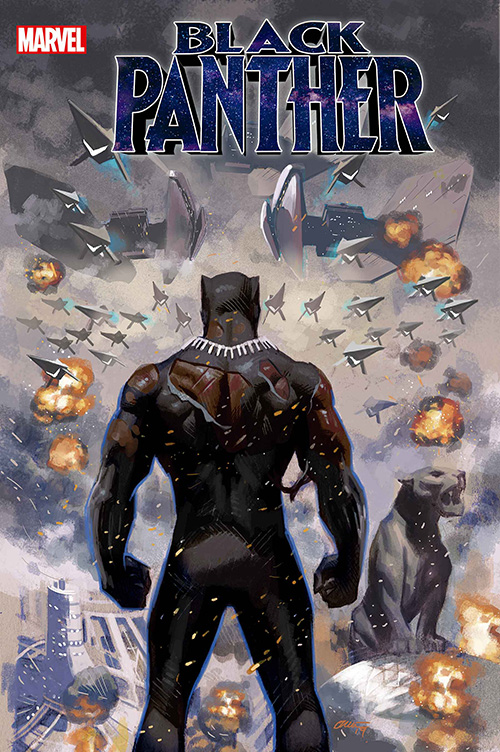 "We're so excited to bring BLACK PANTHER back to the stands, and we thank all our readers for their patience," said editor Wil Moss. "I promise, these last three issues will be worth the wait -- Ta-Nehisi and Daniel have been building to this finale for over two years now, and the ensuing battle between the forces of T'Challa's Wakanda and Emperor N'Jadaka's Intergalactic Empire is going to knock your socks off! Just wait'll you see who shows up to help defend Wakanda…"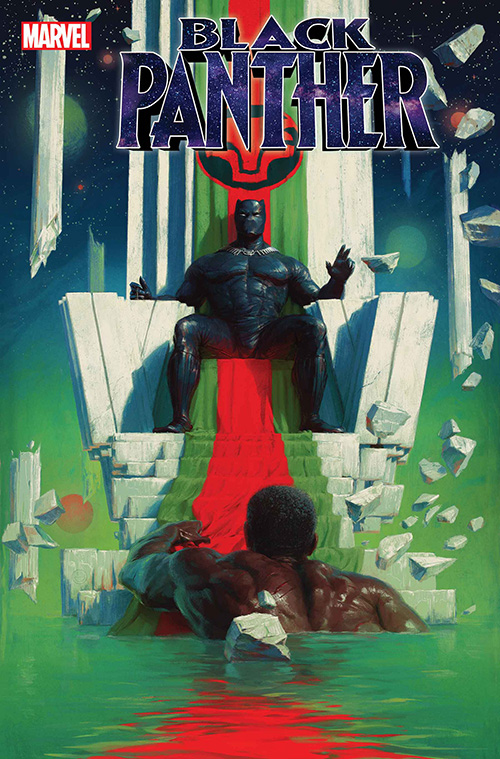 April's BLACK PANTHER #25 will mark the end of Ta-Nehisi Coates' redefining work on Black Panther. Featuring art by Daniel Acuña and an epilogue drawn by Brian Stelfreeze, the previously announced issue will bring fans the triumphant end to the acclaimed "Intergalactic Empire of Wakanda" storyline. Since taking over the title in 2016, the National Book Award winner and New York Times Best-Selling author has transformed the Black Panther mythos. Now five years later, he departs, leaving the world of Wakanda forever changed and laying the groundwork for the next bold era of this iconic Marvel hero.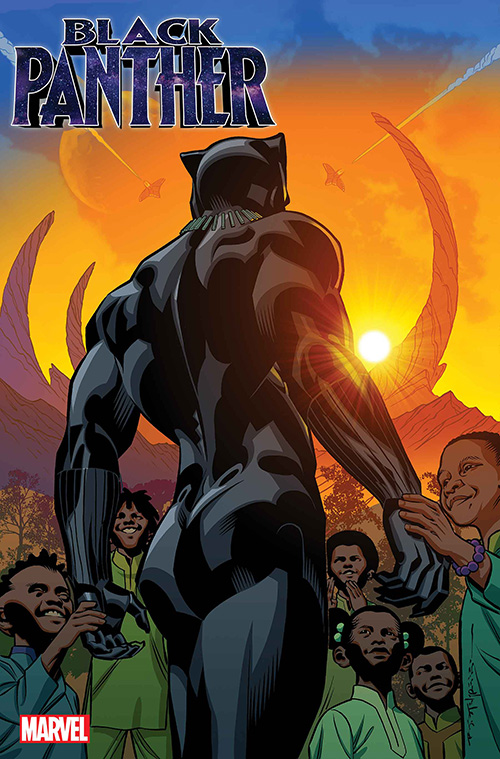 Throughout his run, Coates has taken the Black Panther to hell and back and expanded Wakanda into the distant stars. In his final issue, he'll bring T'Challa full circle, back to the home he left behind…and the crown he has never fully accepted. The journey will conclude, but the legend remains. Check out extraordinary variant covers by Brian Stelfreeze and renowned illustrator Sam Spratt and don't miss the close of a historic epoch in comic history when BLACK PANTHER #25 arrives in April!
The future of Wakanda begins here! Don't miss BLACK PANTHER #23 when it hits stands on February 24th!
Keep an eye on PREVIEWSworld.com's Twitter, Facebook, YouTube, or Instagram for more from Marvel!
****
Troy-Jeffrey Allen is the producer and co-host of PREVIEWSworld Weekly. His comics work includes BAMN, Fight of the Century, the Harvey Award-nominated District Comics, and the Ringo Awards-nominated Magic Bullet.