Start Here: Five New Comics for January 13th
Jan 11, 2021
A new week means new first issues! Whether it's horror, action, or adventure, there are plenty of new releases you'll be able to check out come Wednesday, January 13. Here's some suggestions you can start reading this week.
Every week, PREVIEWSworld collects five titles with new number ones or fresh story arcs perfect for readers looking to get into a new series. These new releases are available to purchase at your local comic shop and feature comics from any genre or publisher.
These comics are ready for new readers to enjoy - all you have to do is Start Here.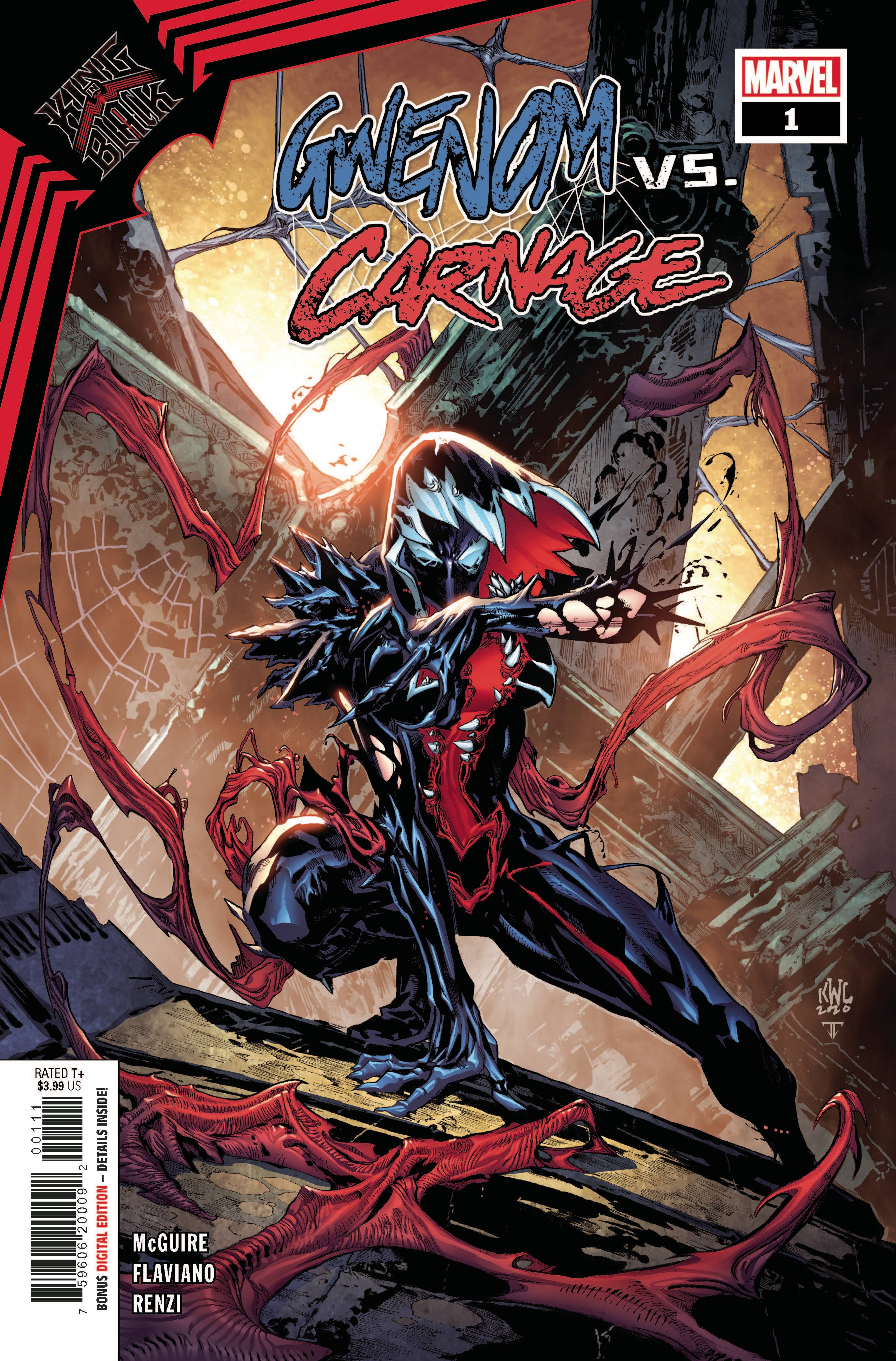 King in Black: Gwenom vs. Carnage #1 (of 3) (NOV200441)
Gwen Stacy enters the fray against the King in Black in Gwenom vs. Carnage!
Joined by artist Flaviano, acclaimed author Seanan McGuire returns to the saga of Gwen Stacy in this action-packed series that will have major consequences for the popular web-slinger.
Bonded to a synthetic symbiote from another reality, Ghost-Spider, aka Gwen Stacy of Earth-65, is unique among the webslingers of the multiverse!
But when Knull descends on her adopted home, his gravity well of dark psychic energy will reap unforeseen consequences not only on Gwen, but on her symbiotic suit as well!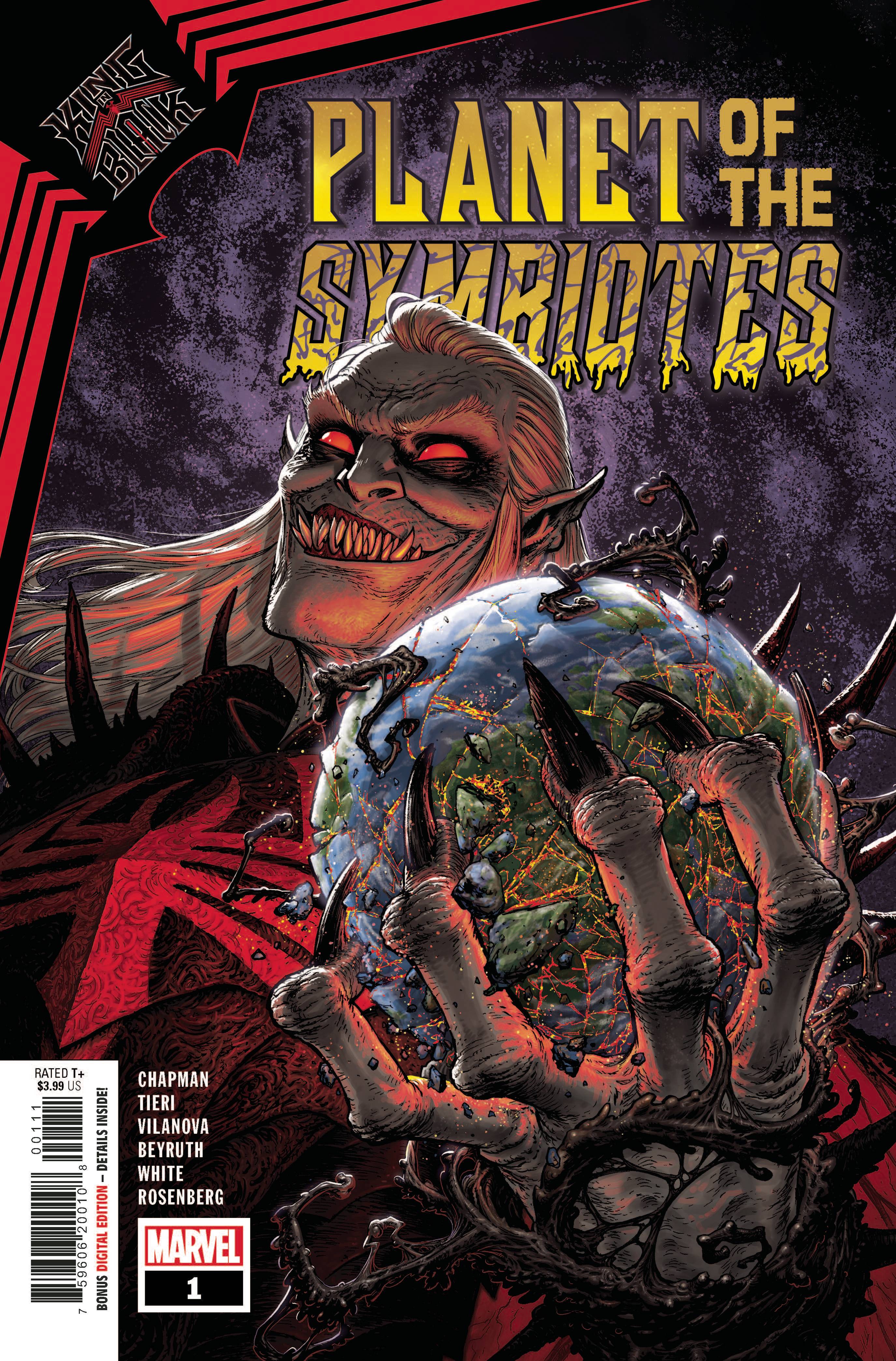 King in Black: Planet of Symbiotes #1 (of 3) (NOV200444)

All-star talents join forces on stories that set up key moments in the King in Black event, featuring epic clashes between Knull's army and your favorite heroes, the return of fan-favorite characters, surprising revelations about the Venom mythology, and introductions to exciting new players in the Marvel Universe.
King in Black: Planet of the Symbiotes #1 kicks things off with two essential King in Black chapters that fans won't want to miss!
Teaming up with artist Guiu Vilanova (Web of Venom: Wraith), writer Clay McLeod Chapman (Scream: Curse of Carnage) returns to the adventures of Scream. Amidst Knull's takeover, Scream is forced to take on her siblings, the other Life Foundation Symbiotes, in an action-packed family reunion that will prove once and for all who the strongest Venom offspring really is.
Next, writer Frank Tieri and artist Danilo Beyruth (Web of Venom: Carnage Born, Web of Venom: Cult of Carnage) will take readers back to the Ravencroft Institute. Picking up directly on the developments from Tieri's recent Ravencroft series, this haunting tale will house surprising discoveries about Knull's legacy on Earth and reveal the role that Carnage's ancestor, Cortland Kasady, has to play in things to come.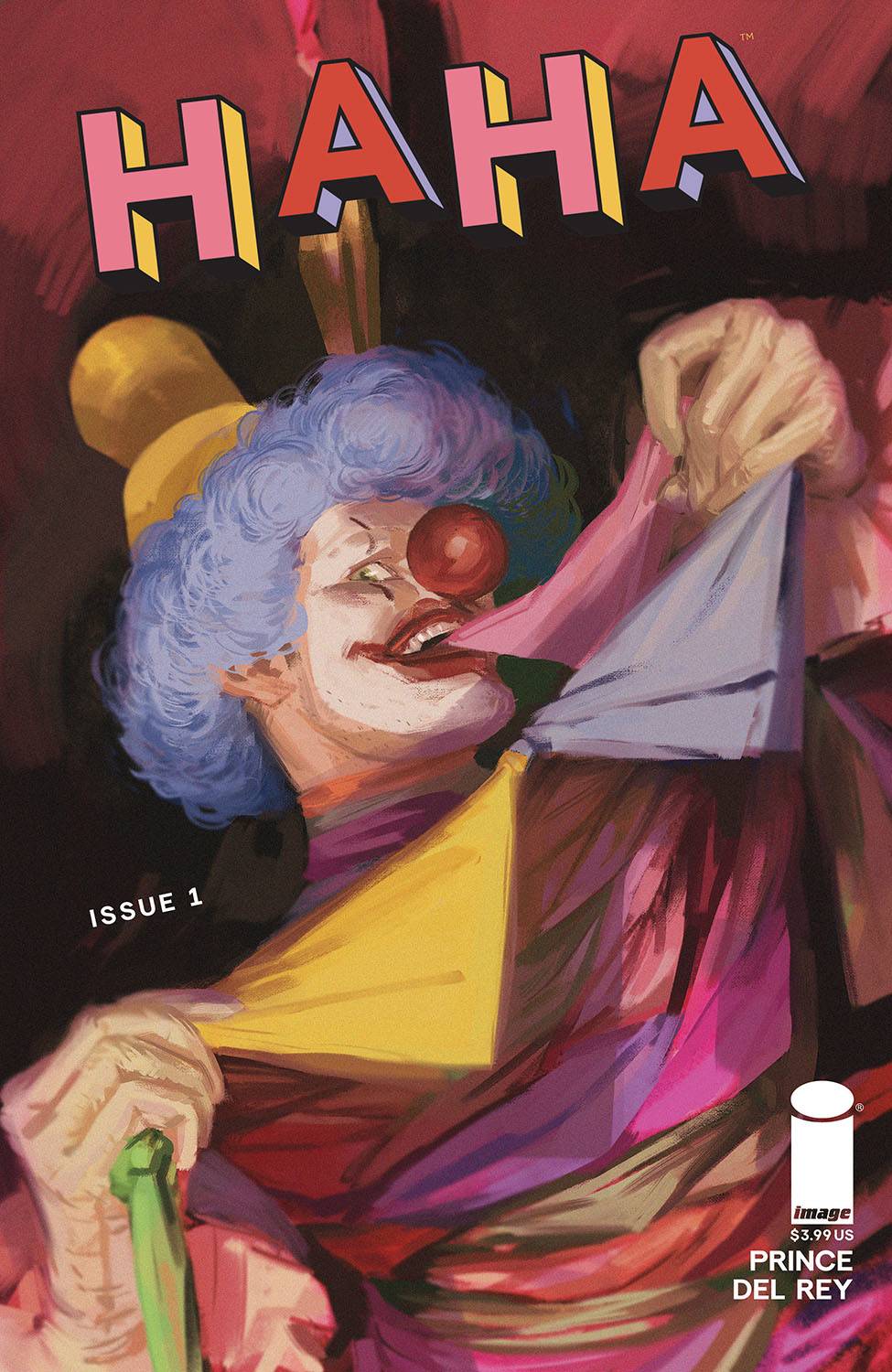 HAHA #1 (NOV200009)
Ice Cream Man writer W. Maxwell Prince brings his signature style of one-shot storytelling to the world of clowns-and he's invited some of the comic industry's best artists to join him for the ride.
HAHA is a genre-jumping, throat-lumping look at the sad, scary, hilarious life of those who get paid to play the fool-but these ain't your typical jokers.
With issues drawn by Vanesa Del Rey (Redlands), Gabriel Walta (Vision), Roger Langridge (Thor), and more, HAHA peeks under the big top, over the rainbow, and even inside a balloon to tell a wide-ranging slew of stories about "funny" men and women, proving that some things are so sad you just have to laugh.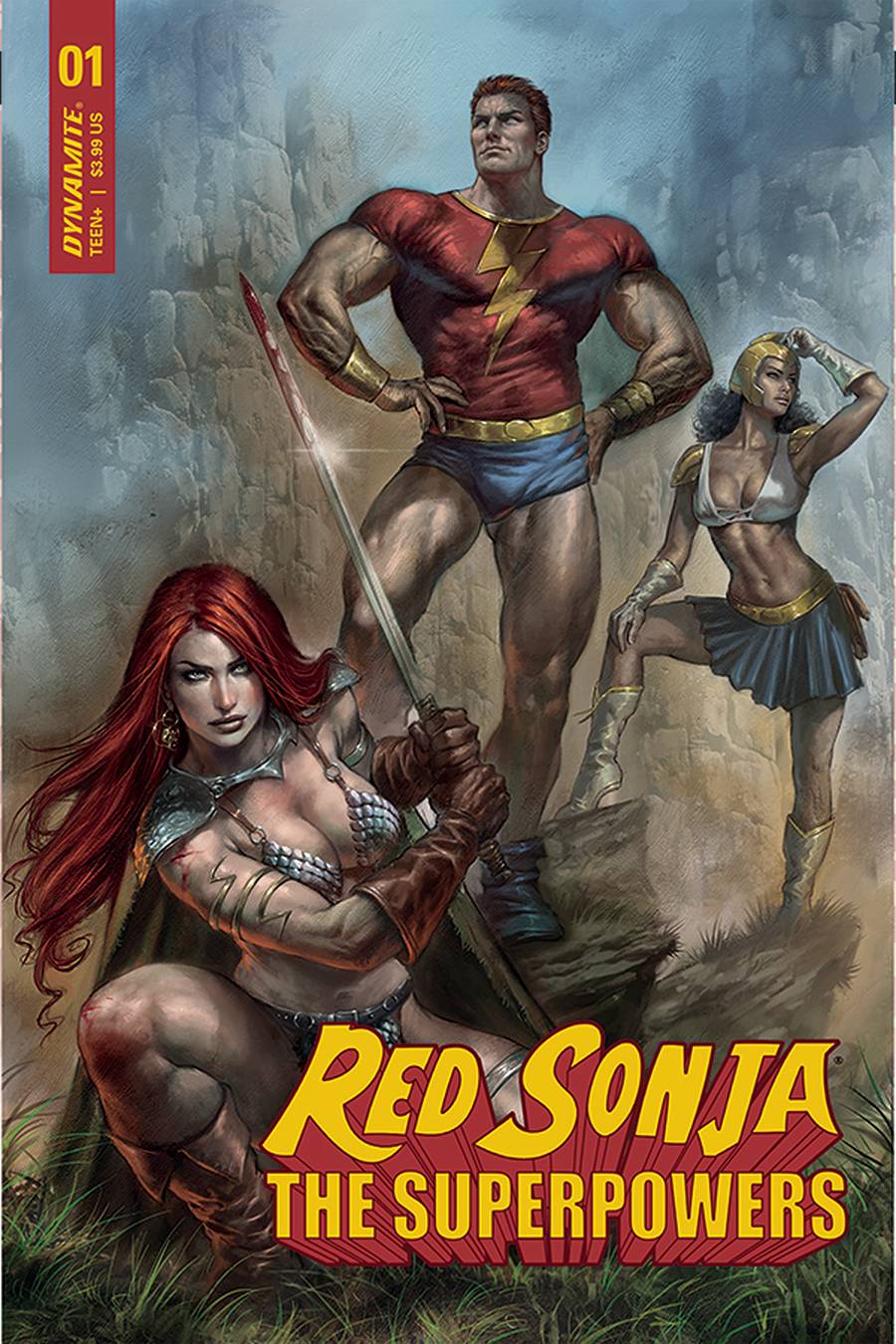 Red Sonja: The Superpowers #1 (NOV200656)
The She-Devil With A Sword has battled barbarians, scuffled with sorcerers, and managed magical creatures of all sizes. But when a collective of superheroes from The Project enter her world, will Sonja know how to adjust to their foreign ways, before they all kill each other?
Sword-and-sandal meets glittering superhero sci-fi, courtesy of superstar Dan Abnett (Legion Of Superheroes) and Jonathan Lau (Red Sonja)!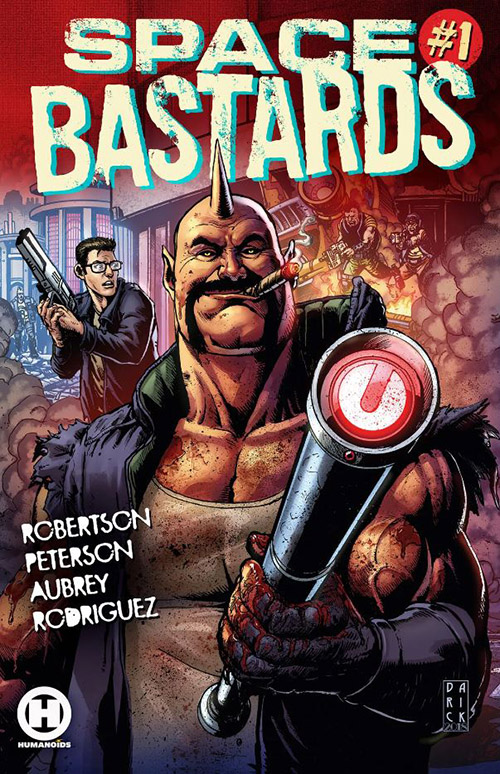 Space Bastards #1 (NOV201385)
Acclaimed artist Darick Robertson (The Boys, HAPPY!) joins writers Eric Peterson and Joe Aubrey as they unleash the galaxy's most vicious and depraved...parcel couriers?
Poor David S. Proton. A meek, unemployed accountant desperate for money, he joins the Intergalactic Postal Service, paired with Manny Corns, a.k.a. "The Manicorn," a sardonic brute who thrives on the competition provided by the IPS.
But delivery is mercenary for these intergalactic dispatchers-payment goes solely to whoever fulfills the delivery, making every run a comically violent free-for-all between the most ruthless degenerates in the cosmos. Stand back, Lobo! Make way, Han Solo -- here come the Space Bastards!
Find out more in our interview with the creators behind this wild new series.