Best of 2020 Interview: Ryan Parrot and Simone Di Meo Discuss Crossing Power Rangers with TMNT
Dec 31, 2020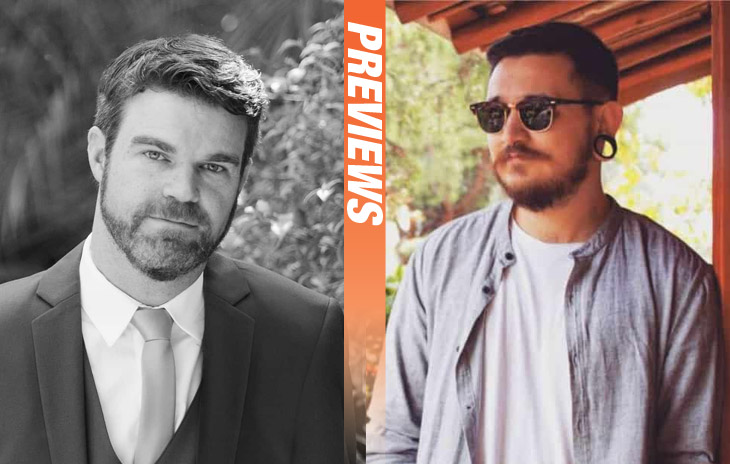 Left - Ryan Parrot, Right - Simone Di Meo

Interview by Troy-Jeffrey Allen
It's a crossover that always felt like it was meant to be. Power Rangers and the Teenage Mutant Ninja Turtles. Both are responsible for many imaginary playground fights and tenacious toy crazes in their day. And now these two Saturday morning powerhouses of 90s nostalgia meet for the first time in Power Rangers TMNT (APR201349).
Even though the first issue came out in December of 2019, a majority of the issues in this exciting limited series came out in 2020 so we decided count it in our rundown of 2020's best. Plus, with the trade paperback on shelves now, readers can experience one of 2020's most fun crossover events in one go.
We had to figure out how this series come together so tracked down series writer Ryan Parrot and artist Simone Di Meo to discuss how they approached this anticipated crossover...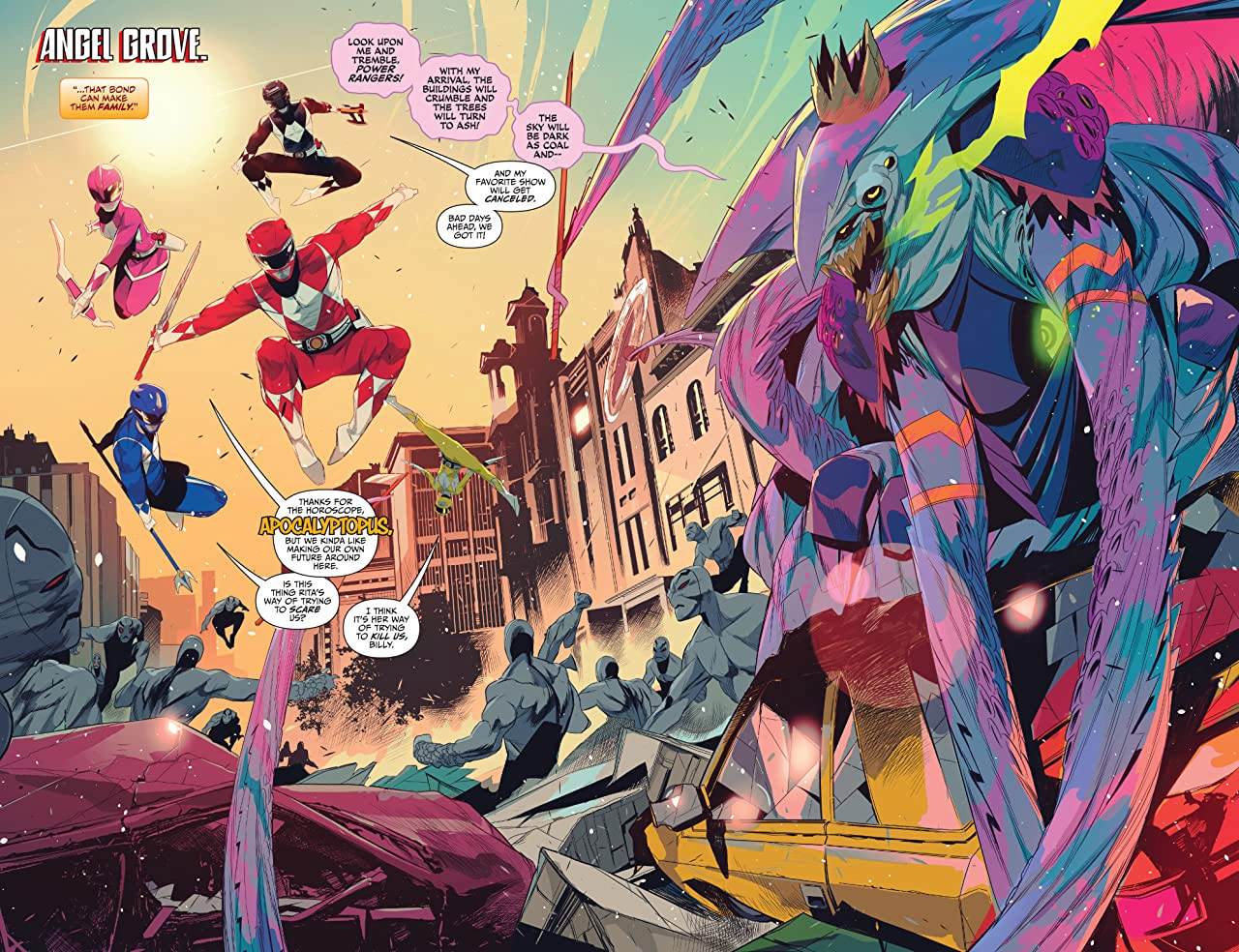 PREVIEWSworld: How did Power Rangers/TMNT come about as a project?
Ryan Parrott: I can only tell you how things unfolded from my end, but we had just decided that Go Go Power Rangers was going to end with Forever Rangers (it didn't, but that's not the point). Anyway, I was hoping to do some more Power Rangers stories, but I wasn't sure what Boom would want, so I started thinking about potential crossovers and I realized, "Man, a Power Rangers/Ninja Turtles story is too perfect not to do."
So I called Dafna (our editor) that afternoon with the intention of pitching her the idea, but I never actually got the chance because, as we started talking about the upcoming schedule, she casually dropped, "Well, the next year is going to be busy with the Turtles crossover." And my jaw nearly hit the floor.
"A Power Rangers/Ninja Turtles crossover?!? That's literally what I was calling to pitch," I said. "Do you have a writer yet?" She said no, and that she didn't to ask me because she thought I already knew about it. And that's when I started begging to do it on the spot! I spent the next few days scribbling out a pitch, detailing all of the reasons why I'd been preparing to write this series my entire life and the rest is history. I think it's by far the most fun I've ever had working on a project and I am so thankful that I made that call at just the right moment.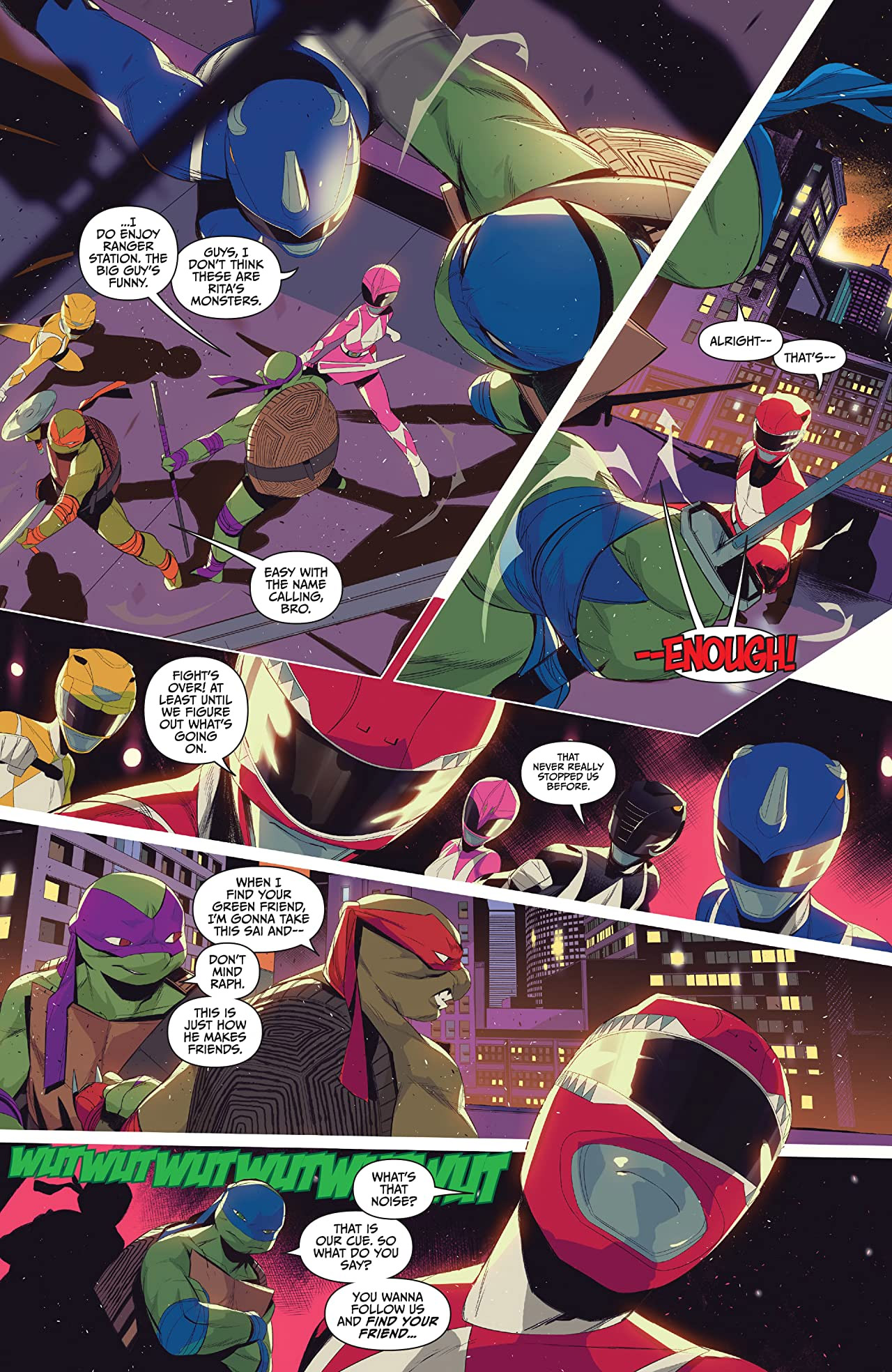 PREVIEWSworld: Were you a fan of both growing up or did you prefer one over the other?
Ryan Parrott: My love and affection for the Power Rangers is well documented, but I was a teenager when Mighty Morphin first came out. Turtles on the other hand, I was the perfect age. I mean, between my friend Chris Richardson and I, we had all the action figures. From Needlenose to Pizzaface, it was an obscene amount. I mean, I even went to the "We're Coming Out of our Shells" Ninja Turtles concert tour and still remember every song on the CD. So, yeah... you could say I was a little bit of a fan.
Simone Di Meo: I grew up with both, I love both groups, but I've always been a little more fond of the Power Rangers. I grew up loving Tommy (Green Ranger) like so many children!
PREVIEWSworld: Ryan, you're plenty familiar with writing the Rangers, but was it difficult nailing down the personality of the Turtles?
Ryan Parrott: As you can tell from my previous answer, familiarity with the Turtles wasn't an issue. The tough part though was choosing which iteration of the Turtles we wanted to use. Even though I grew up watching the animated series in the eighties, I adore the first live action movie. It made Raphael so cool, I went out and bought a Jose Canseco bat.
But I'm also a massive fan of the ongoing comic series, so it took us several long discussions to figure out which version we wanted to crossover with the Rangers. Thankfully, the very smart people at BOOM! reminded me that we ultimately didn't have to choose. This was OUR version of the Turtles, so it could actually be a "love letter" combination of all the different influences we loved sorta mashed together. So, not only did that provide me with a lot of freedom creatively, it was also just a ton of fun.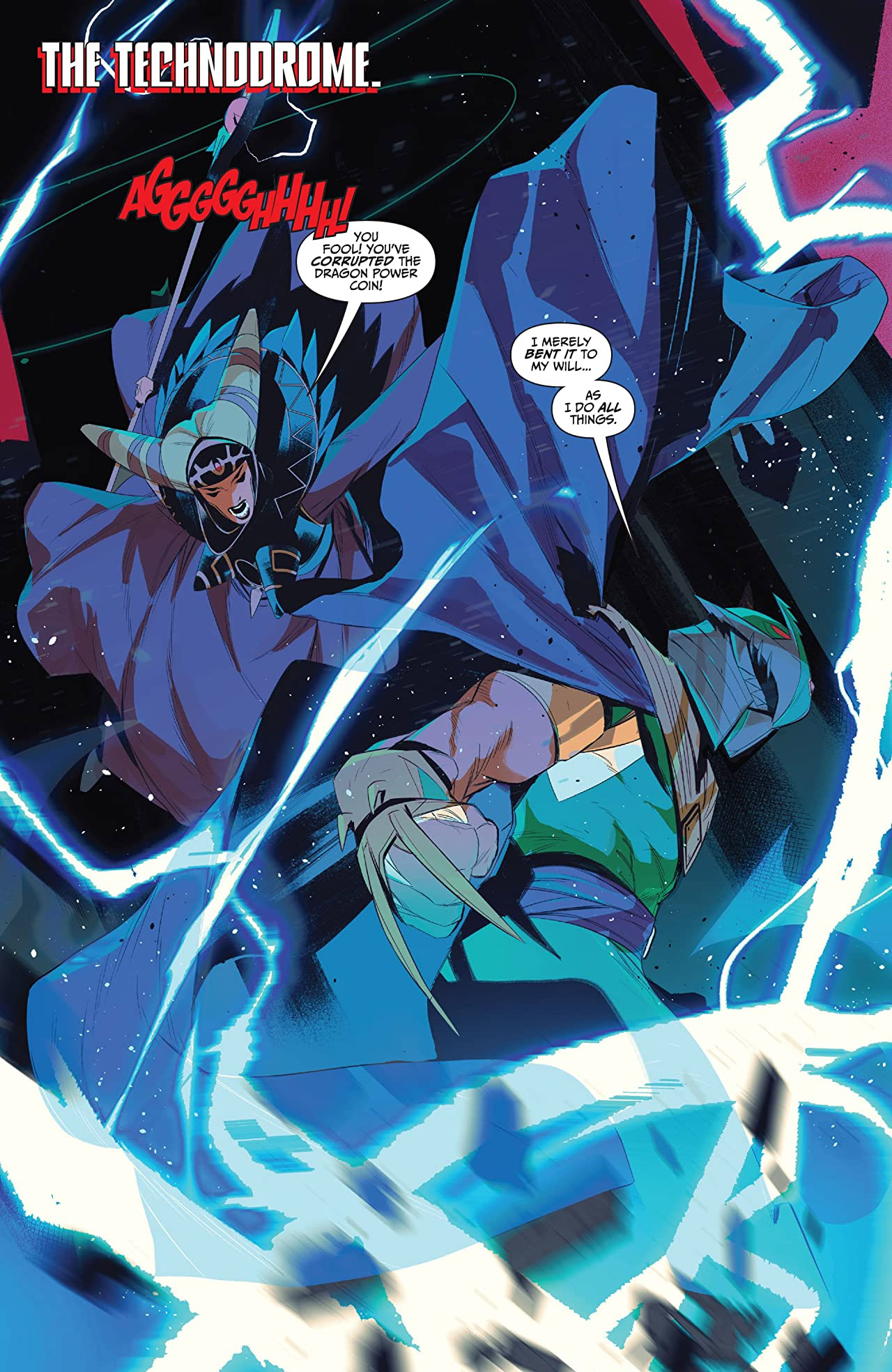 PREVIEWSworld: Simone, what was your reaction when you found out you were going to be the artist?
Simone Di Meo: The first thing I did was get scared~ When I start new works, I always wonder if I will be able to do them as best. Immediately after, I celebrated and drew some sketches of the characters!
PREVIEWSworld: So who is more fun to draw, Simone? The Turtles or the Rangers? Which one is a pain in the ass?
Simone Di Meo: I love drawing both groups for different reasons, I love drawing TMNTs for their muscle mass and strength, but they are very complicated to move with the shell! Instead of rangers I love to draw action scenes, with the rangers physique I can do really dynamic scenes, but the difficult part is designing the suits, sometimes very complicated and with many details! In short, both groups have really funny things and other more complicated ones!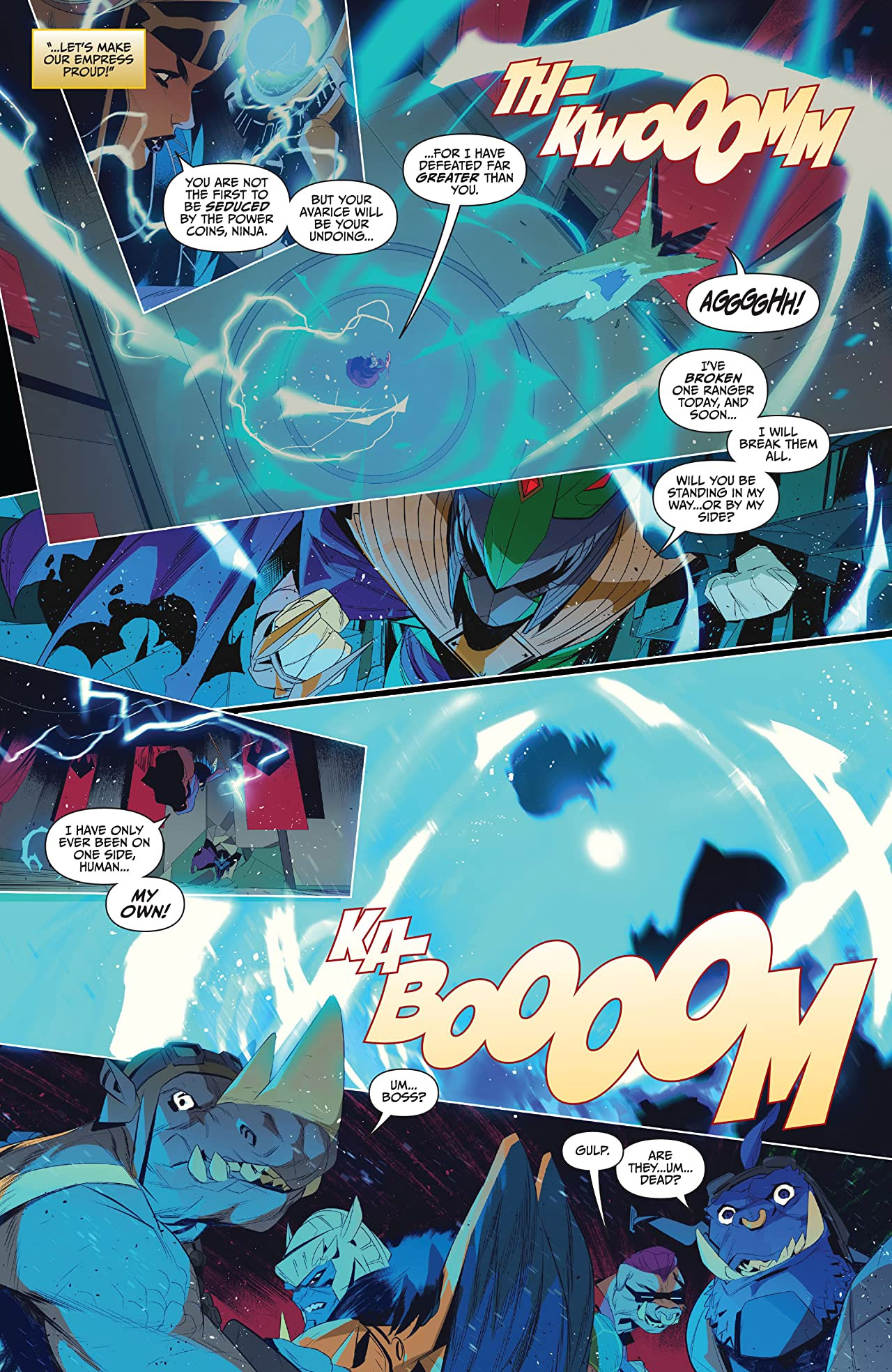 PREVIEWSworld: What was the dynamic like working together?
Ryan Parrott: I mean, I was absolutely thrilled when Dafna told me that Simone was coming onboard. I remember she sent me one of the first sketches he did of all the Turtles just standing in a row and I realized that he'd made it so that each mask was a different shape emblematic of their unique personalities. That attention to detail was so reassuring that I knew we were gonna work well together. He just brings so much energy and emotion to each and every panel, Simone was born to draw these teams together.
Simone Di Meo: Ryan is really a great writer. I immediately had a strong synergy with his script, because each scene was described perfectly, leaving the space to be able to modify or try new solutions. I could not have asked for better. I've always had a lot of freedom but a really clear direction of each page, being both fans of the series, we were thrilled to be working on each issue!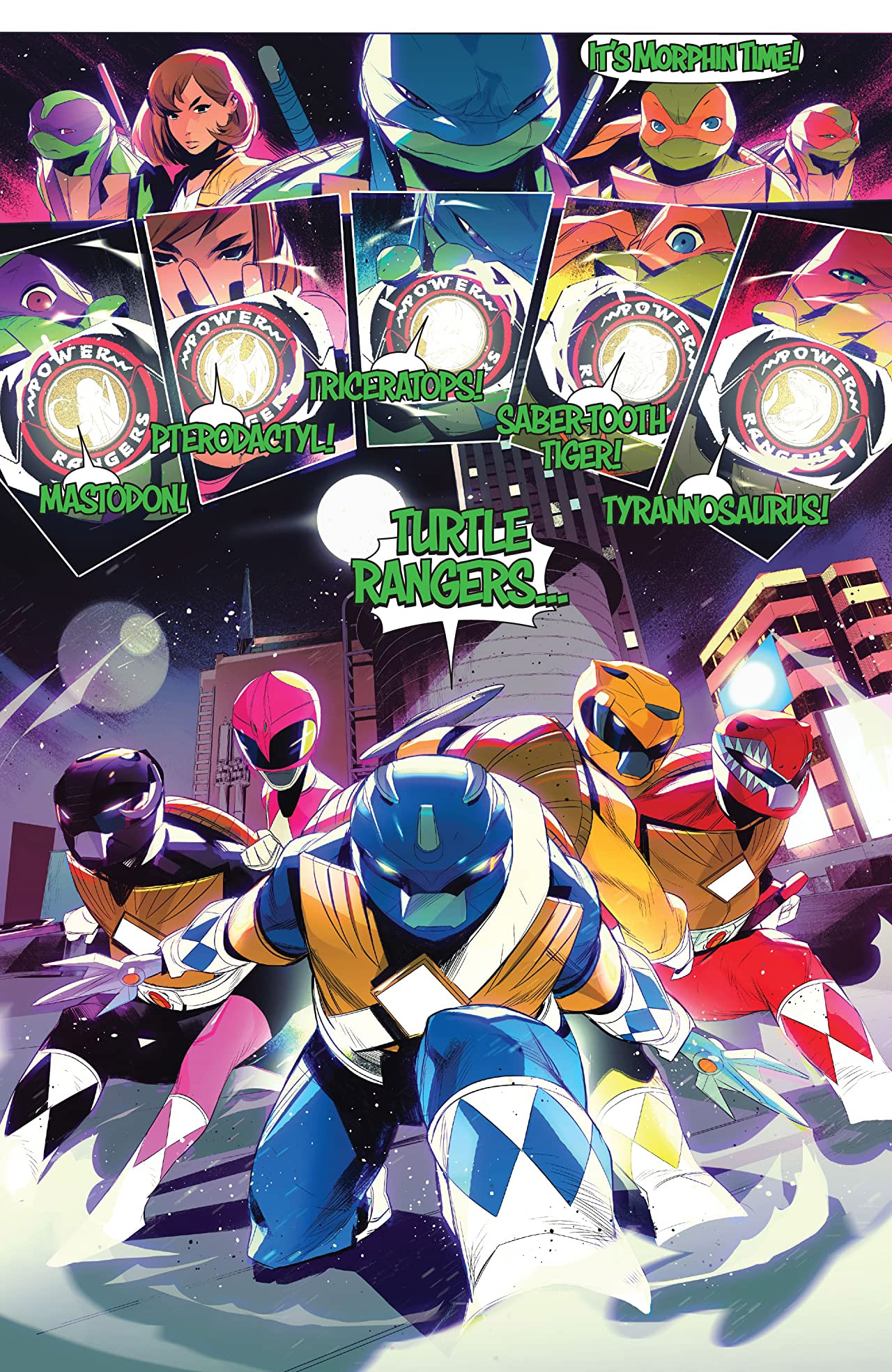 PREVIEWSworld: What was it like navigating Hasbro and Nickelodeon? Were there debates like whose name goes first in the title?
Ryan Parrott: If there were any board room brawls, I sadly didn't get to see them. Hasbro and Nickelodeon were honestly so supportive and excited for this crossover, they made it very easy for me. It was never a question of not letting us do things as much as it was... how much can we pack into every issue?!? Can we put in this character or that bad guy? Do we have room for a little reference here or an Easter egg there? Sadly, there were a ton of fun ideas that simply didn't make the cut because you only have so many pages, but all the decisions were made with the goal of trying to give fans everything we thought they'd want to see.
PREVIEWSworld: Simone, did Hasbro or Nickelodeon step in for any art changes? Can you tell us what it was?
Simone Di Meo: Both Hasbro and Nickelodeon were great partners. We worked well together, finding some designs that would bring the two brands together. It wasn't easy, we needed balance and with good teamwork we were able to really come up with something fun. I'm very fond of everything we have created for this series.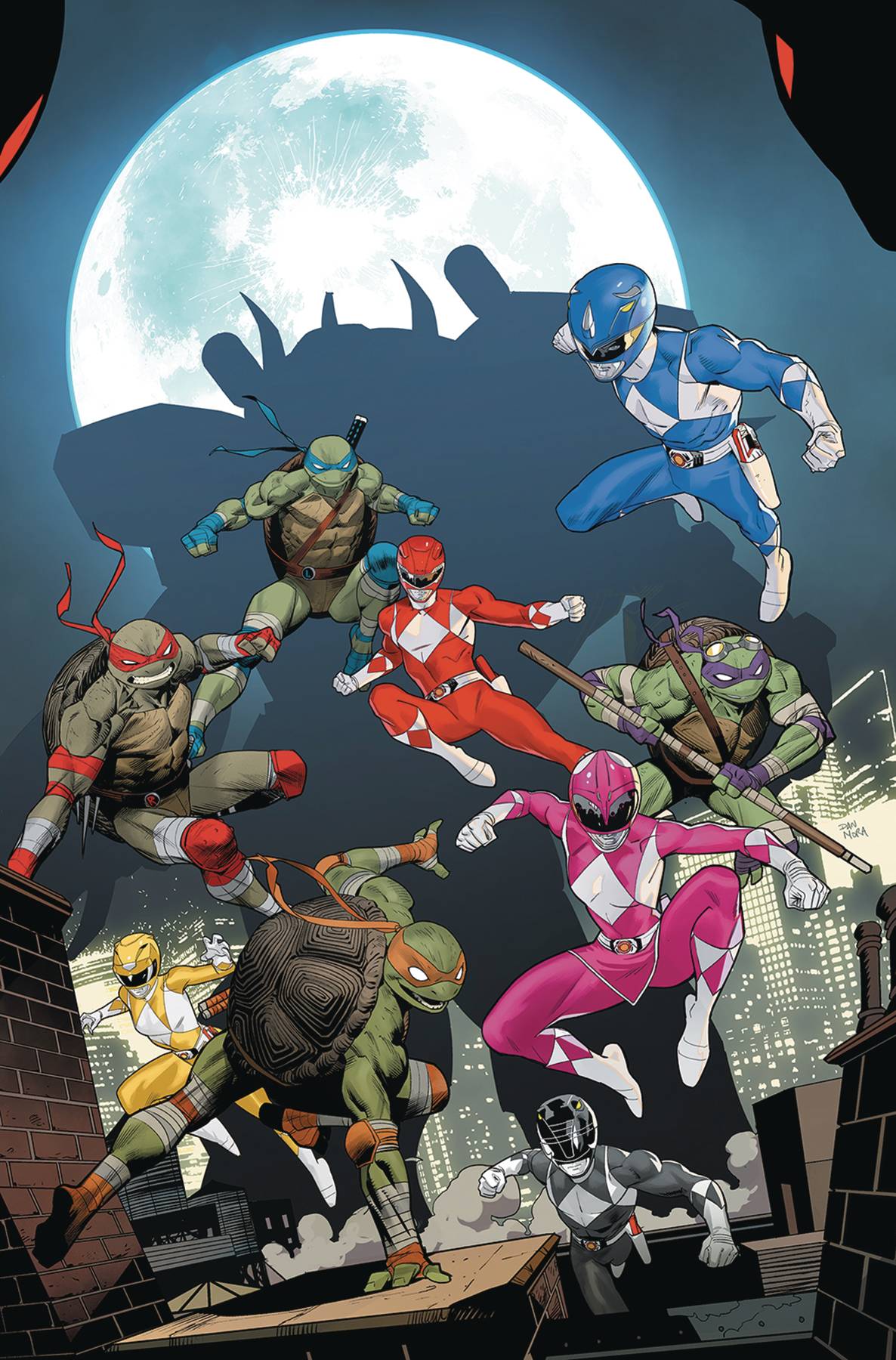 PREVIEWSworld: Did the delay in scheduling change anything about the story at all or were you all done before the distribution pause?
Ryan Parrott: Because these kind of crossovers naturally require twice the amount of approvals, I was actually done writing the series well before any scheduling issues ever came into play. Sadly, these types of unforeseen delays can affect the way that you'd prefer readers experience a story, but it all worked out in the end and, now that it's in trade, hopefully that's no longer an issue.
PREVIEWSworld: What was a highlight from getting to work on Power Rangers/TMNT?
Ryan Parrott: You mean I have to pick just one? That's not fair. If I'm being honest, it was probably the moment I stumbled upon the idea of Green Ranger Shredder. I knew from the beginning that I wanted the Turtles to become Power Rangers (that's the reason you do this crossovers) but I hadn't figure out how to make the bad guys equally dangerous. And, then I thought... what would happen if Shredder got his hands on a power coin? And then it was so obvious what I had to. So, that was probably my favorite moment. But also, getting to put Casey Jones in the book, even for a few pages was a must. I actually wrote in the script that Simone couldn't sell the page to anyone but me. Come to think of it, I never did get the art.
Simone Di Meo: For me the most fun and exciting moment was the appearance of Shredder Green Ranger, thinking I had created it graphically and seeing it on the pages, I was very excited!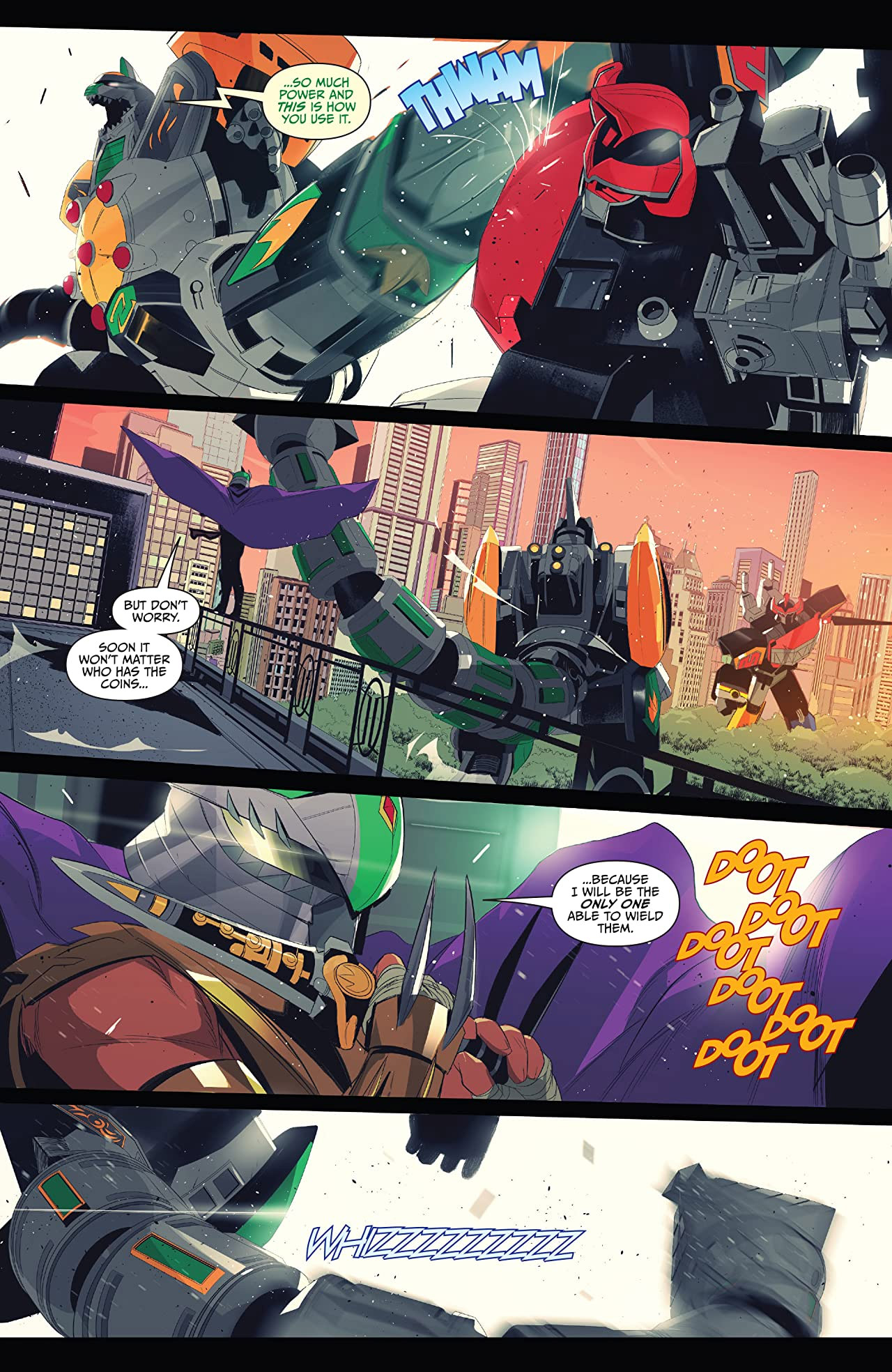 PREVIEWSworld: We like to shout out unsung heroes here. So, who on your creative team has made your 2020 smoother?
Ryan Parrott: Dafna Pleban, Bryce Carlson, Matt Levine, Gwen Waller and everyone at BOOM! Obviously, writers and artists get a lot of the credit, but these people work so hard to make these books come together, have such amazing notes and suggestions, it's a blessing to work with people that love comics as much as they do. I'm very lucky and they will never know how much I appreciate everything that they do. Unless they read this interview.
Simone Di Meo: Dafna, for sure, Dafna Pleban, our editor. Her work has been incredible, I had really tough moments in my personal life while working on the last issue, and she was amazing in making everything easier and lighter, much of the success of this series is thanks to her talent in managing and caring for the whole team.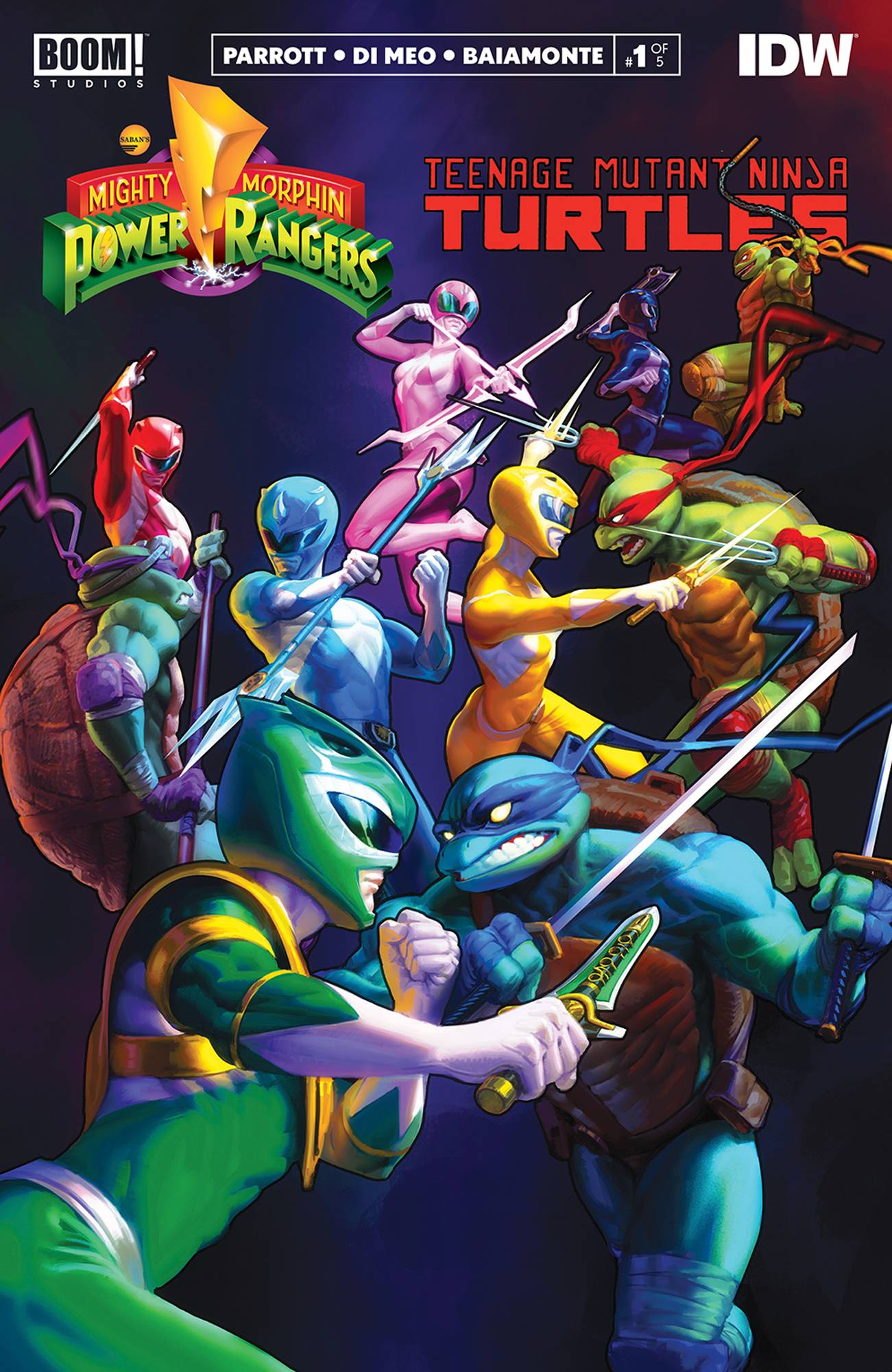 PREVIEWSworld: Any thoughts brewing for a Power Rangers/TMNT sequel?
Ryan Parrott: I mean, we obviously left it in a place that opens itself up to the possibility of a sequel. And I'd be lying if I said I didn't have a file filled with all sorts of notions, concepts and all the tremendously fun ideas that we simply couldn't fit into the first series. I'm a fan just like everyone else, so it's been extremely gratifying that so many seem to have enjoyed the series, so if Hasbro and Nickelodeon are game, I'd come back to do it in a heart beat. I love both of these franchises and the chance to continue to add to their already substantial legacies would be a dream come true.
BOOM! STUDIOS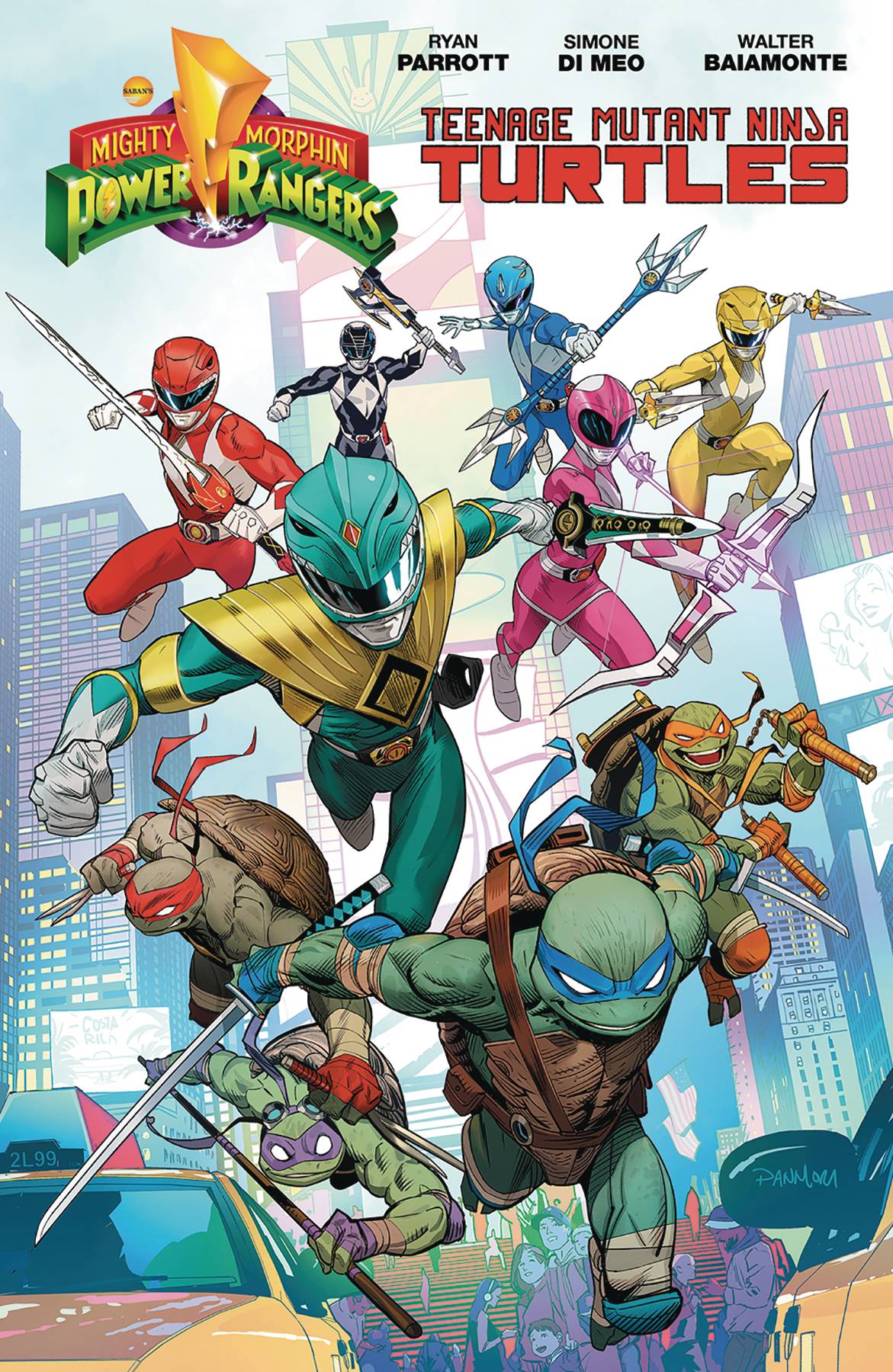 (W) Stefan Petrucha, Dan Slott, Mary Bierbaum, Tom Bierbaum (A) Various (CA) Rob Liefeld
* The Power Rangers arrive in New York City to find their missing teammate Tommy Oliver, AKA The Mighty Morphin Green Ranger, but soon discover he's joined forces with the villainous Shredder and the Foot Clan! But the Rangers must also deal with another unexpected (fr)enemy - the Teenage Mutant Ninja Turtles! Can these heroes find a way to work together to defeat the bad guys and save the world from total destruction?!
* Written by Ryan Parrott (Power Rangers: Necessary Evil) and illustrated by Simone di Meo (Power Rangers: Beyond The Grid), the Mighty Morphin Power Rangers fight - and maybe team up with - the Teenage Mutant Ninja Turtles for the first time ever.
* Collects the complete 5-issue series.
In Shops: Sep 23, 2020
SRP: $19.99
PREVIEWS Page #207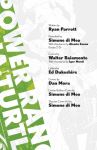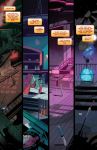 Click to View

****
Troy-Jeffrey Allen is the producer and co-host of PREVIEWSworld Weekly. His comics work includes BAMN, Fight of the Century, the Harvey Award-nominated District Comics, and the Ringo Awards-nominated Magic Bullet.