Back in Print: Bitter Root, Demon Slayer, Pokemon, and More!
Dec 03, 2020
Trade paperbacks and graphic novels are the best way for collectors and new readers to keep up to date on comics in one sitting. Here is a quick checklist to consult for some of the hottest titles now back in print or back in stock and ready to be ordered at your local comic shop. If you're looking to replace those worn out copies on your bookshelf, here's the perfect checklist! To find your nearest shop, check out the Comic Shop Locator Service.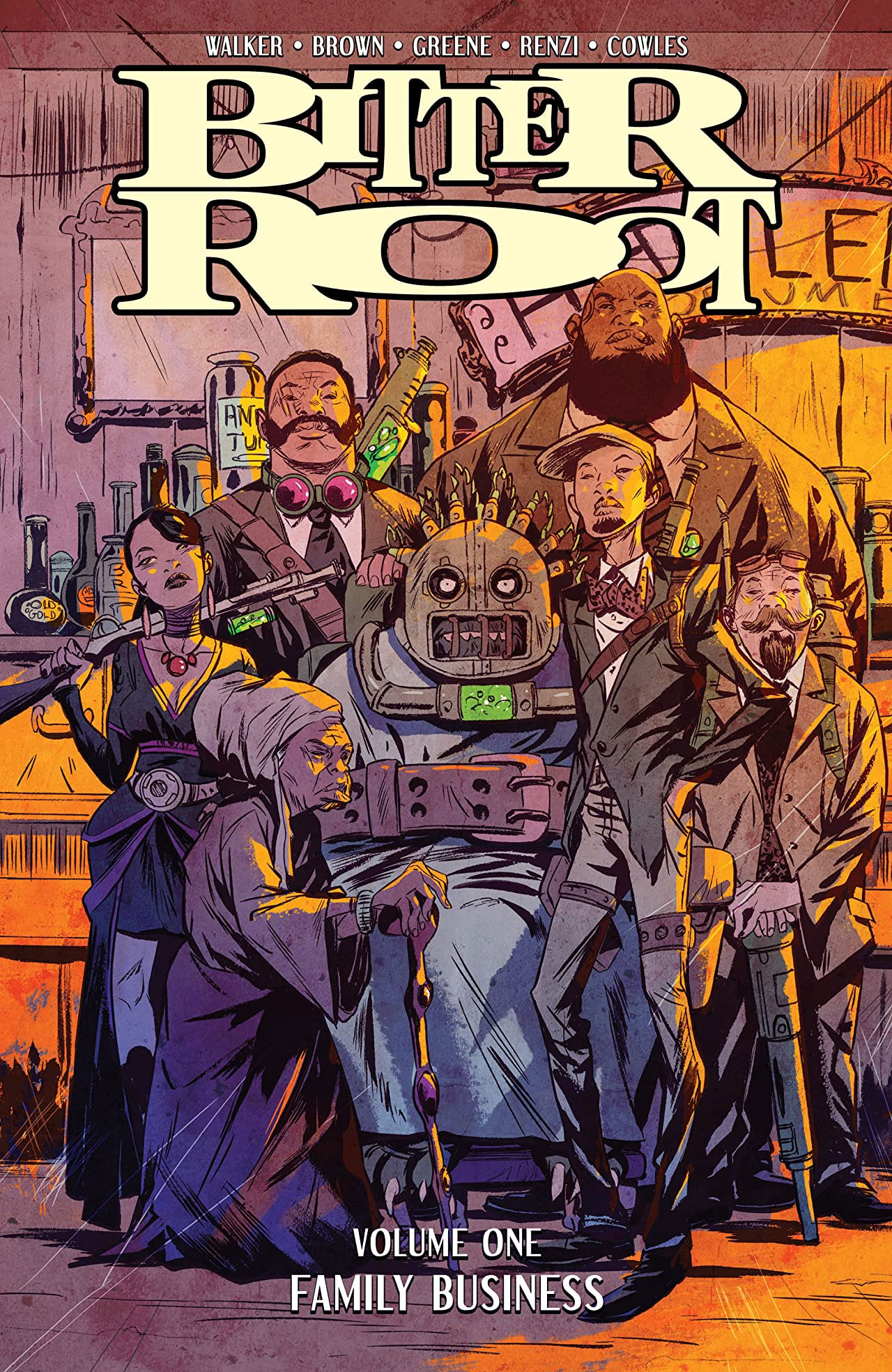 PREMIER PUBLISHERS
ITEM CODE
DESCRIPTION
PRICE
DARK HORSE COMICS
JAN200335
AVATAR LAST AIRBENDER IMBALANCE LIBRARY EDITION HC
$39.99
JUN190381
BERSERK DELUXE EDITION HC VOL 03 (MR)
$49.99
FEB118122
BERSERK TP VOL 20 (MR)
$14.99
MAY190290
BERSERK TP VOL 40
$14.99
JUN180320
BLACK HAMMER LIBRARY ED HC VOL 01
$49.99
SEP180278
BLACK HAMMER TP VOL 03 AGE OF DOOM PART I
$19.99
APR140073
COMPLETE ELFQUEST TP VOL 01 ORIGINAL QUEST
$24.99
OCT190328
COMPLETE ELFQUEST TP VOL 07
$24.99
DEC190234
CRITICAL ROLE HC VOL 01 CHRONICLES OF EXANDRIA MIGHTY NEIN (
$44.99
JUL150067
FRANKENSTEIN UNDERGROUND TP
$19.99
APR180031
GANTZ OMNIBUS TP VOL 01 (MR)
$24.99
AUG180380
GANTZ OMNIBUS TP VOL 02
$24.99
DEC180419
GANTZ OMNIBUS TP VOL 03
$24.99
AUG190326
GANTZ OMNIBUS TP VOL 04
$24.99
FEB118124
HELLBOY LIBRARY HC VOL 03 CONQUEROR WORM
$49.99
FEB130012
HELLBOY LIBRARY HC VOL 06 STORM FURY BRIDE HELL
$49.99
JAN190451
NIER HC AUTOMATA WORLD GUIDE
$39.99
NOV190286
NO ONE LEFT TO FIGHT TP
$19.99
AUG150072
PLANETES OMNIBUS TP VOL 01
$19.99
JAN190414
QUANTUM AGE TP FROM WORLD OF BLACK HAMMER VOL 01
$19.99
MAR180093
RASPUTIN VOICE OF DRAGON TP
$19.99
JAN190427
STRANGER THINGS TP VOL 01 OTHER SIDE
$17.99
JUN180326
SWORD DAUGHTER HC VOL 01 SHE BRIGHTLY BURNS
$19.99
JUL190346
UMBRELLA ACADEMY LIBRARY EDITION HC VOL 02 DALLAS
$39.99
SEP108136
UMBRELLA ACADEMY TP VOL 01 APOCALYPSE SUITE
$17.99
DEC098005
UMBRELLA ACADEMY TP VOL 02 DALLAS
$17.99
MAR190279
UMBRELLA ACADEMY TP VOL 03 HOTEL OBLIVION
$19.99
JUN140046
USAGI YOJIMBO SAGA TP VOL 01
$24.99
DEC190236
WORLD OF CYBERPUNK 2077 HC
$39.99
DYNAMITE ENTERTAINMENT
DEC181256
BOYS OMNIBUS TP VOL 01 (MR)
$29.99
MAR191177
BOYS OMNIBUS TP VOL 02 (MR)
$29.99
IMAGE COMICS
JUL190096
BATTLE CHASERS ANTHOLOGY TP
$24.99
MARVEL COMICS
MAR201109
AVENGERS BY HICKMAN COMPLETE COLLECTION TP VOL 01
$34.99
NOV190952
MORBIUS LIVING VAMPIRE OMNIBUS HC
$100.00
OCT191099
SENSATIONAL SHE-HULK BY BYRNE OMNIBUS HC
$125.00

COMICS & GRAPHIC NOVELS

BOOKS/MAGAZINES
ITEM CODE
DESCRIPTION
PRICE
ARCANA STUDIO
SEP201107
RANDOLPH THE REINDEER HC
$9.95
DISNEY PRESS
JAN201720
5 MINUTE GIRL POWER STORIES SC
$12.99
GOLDEN BOOKS
NOV181802
A FRIEND LIKE PIKACHU POKEMON LITTLE GOLDEN BOOK
$4.99
LITTLE BROWN & COMPANY
JAN201871
GOLDIE VANCE HOTEL WHODUNIT HC
$14.99
MARVEL PRESS
JAN191990
CAPTAIN MARVEL PICTURE BOOK HC
$12.99
FEB172208
GAMORA GALACTIC SHOWDOWN YR CHAPTER BOOK
$5.99
JUL201287
SNOW DAY FOR GROOT HC
$12.99
APR181654
WORLD OF READING MEET ANT-MAN AND THE WASP SC
$4.99
RUNNING PRESS
FEB182114
STAR TREK LIGHT & SOUND TRICORDER KIT
$12.95
TASCHEN AMERICA L.L.C.
AUG201604
HISTORY OF EC COMICS DLX HC
$200.00
VIZ MEDIA LLC
AUG162105
ART OF CASTLE IN THE SKY HC
$34.99
APR192166
EVANGELION ILLUSTRATIONS 2007-2017 SC ART
$34.99
AUG192432
MY HERO ACADEMIA SCHOOL BRIEFS NOVEL SC VOL 03
$10.99
JUL182360
POMPOM POKEMON SC CRAFT
$17.99
SEP172059
TOKYO GHOUL ILLUSTRATIONS HC ZAKKI
$24.99
YEN ON
SEP172088
SO IM SPIDER SO WHAT LIGHT NOVEL SC VOL 01
$14.00
---
Back in Stock
Did you miss out on getting a new toy or collectible you had your eye on during its initial release? Or maybe you found out about an awesome looking action figure only to find your comic store was sold out and couldn't order more.
Well, here is a quick checklist to consult for some of the hottest items that are back in stock in Diamond's warehouse ready to be ordered at your local comic shop.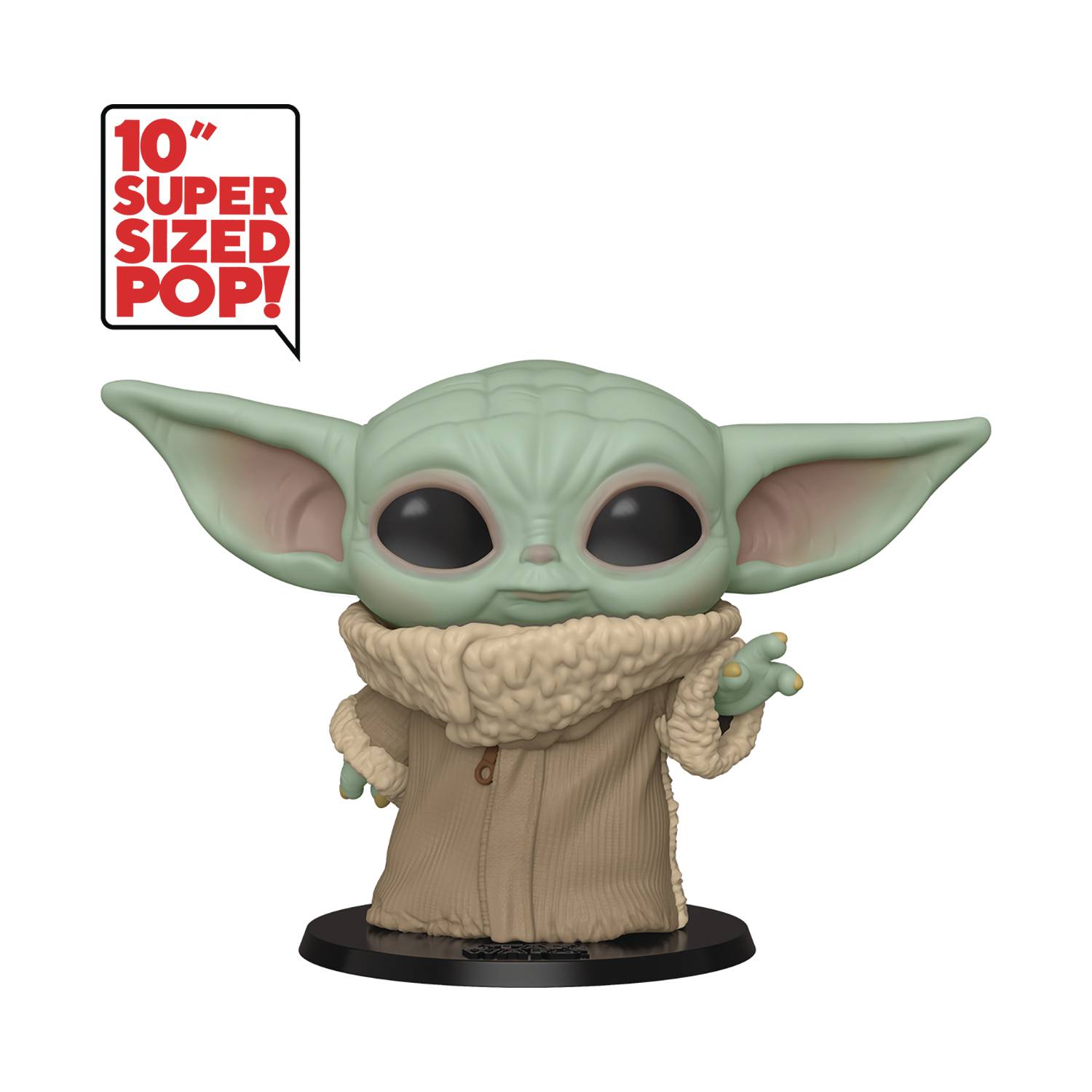 MERCHANDISE
ITEM CODE
DESCRIPTION
PRICE
DIAMOND SELECT TOYS LLC
MAY192387
DC GALLERY JOKER COMIC PVC FIGURE
$49.99
APR198245
TRON SERIES 1 INFILTRATOR FLYNN AF
$19.99
APR198246
TRON SERIES 1 SARK AF
$19.99
APR198244
TRON SERIES 1 TRON AF
$19.99
FUNKO
JAN198959
FUNKO DARK CRYSTAL DEET AF
$10.99
DEC188386
POP DRAGON BALL Z VEGETA 2 VINYL FIG
$10.99
AUG198720
POP ICONS EDGAR ALLAN POE W/ SKULL VIN FIG
$10.99
NOV198285
POP MOVIE BTTF MARTY 1955 VINYL FIGURE
$10.99
JUN209052
POP NBA LAKERS LEBRON JAMES 10IN FIG
$38.99
MAR208293
POP NFL TENNESSEE TITANS DERRICK HENRY VIN FIG
$10.99
DEC198850
POP STAR WARS MANDALORIAN MOFF GIDEON VIN FIG
$10.99
OCT198608
POP STAR WARS MANDALORIAN THE CHILD 10IN FIG
$38.99
HASBRO TOY GROUP
APR208535
SW BLACK E5 40TH ANN 6IN CHEWBACCA AF CS
$76.25
LINEAGE STUDIOS
FEB208103
POWER RANGERS WHITE RANGER ENAMEL PIN
$20.00
Little Shop of Pins
MAR203001
MISTER ROGERS NEIGHBORHOOD X THE OWL ENAMEL PIN
$10.00
SUPER 7
OCT198369
SUPER 7 GI JOE COBRA COMMANDER PINT GLASS
$12.00
OCT198370
SUPER 7 GI JOE SNAKE EYES PINT GLASS
$12.00
OCT198371
SUPER 7 GI JOE STORM SHADOW PINT GLASS
$12.00
SEP198537
TRANSFORMERS STARSCREAM REACTION FIGURE
$11.70
TEETURTLE
JUL208022
TEETURTLE REVERSIBLE GHOST MINI WHITE TO BLACK PLUSH
$15.00
USAOPOLY
AUG202531
MONOPOLY ELF BOARD GAME
$39.99
ZEN MONKEY STUDIOS LLC
JUL208556
SOUL EATER SOUL EVANS ENAMEL PIN
$9.99
JUL208562
SOUTH PARK THEY TOOK OUR JERBS ENAMEL PIN
$9.99